Imagine returning home from vacation, not with a typical souvenir like a shot glass or refrigerator magnet, but with a full head of hair.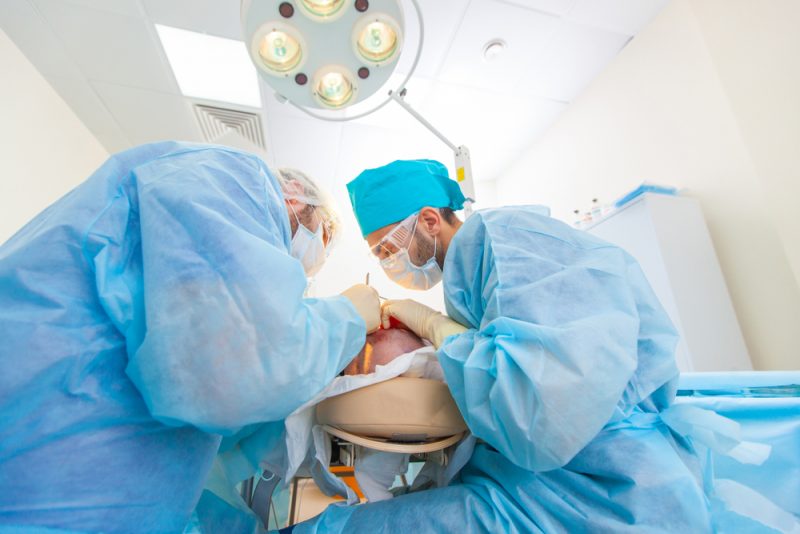 Though you can't buy a one-way ticket to the Fountain of Youth, men struggling with balding can schedule a hair transplant procedure while enjoying a relaxing vacation in Turkey.
With hundreds of hair transplant clinics throughout the country, Turkey is growing a reputation for helping locals and visitors alike restore their luscious locks. If you've never considered getting a cosmetic procedure while on holiday, you'll be pleasantly surprised at how fast, efficient, and accessible it is for men of all ages.
What is "medical tourism"? 
Medical tourism is exactly what it sounds like: instead of choosing a vacation destination based on activities, the visitor specifically selects a country that can provide certain medical services. Cosmetic procedures like hair transplants are a common trend in medical tourism, as are plastic surgery and weight loss services.
Some visitors opt to schedule more invasive treatments or surgeries simply because the out of pocket cost in a foreign country is much cheaper than the out of pocket cost in countries like the United States.
The thought of getting a medical procedure done abroad is an uncomfortable thought for some, but the reality is that most developed countries offer the same standard of care, level of expertise, and availability of services that you'd find in countries with extensive medical infrastructures.
Is Turkey a popular place for hair transplants?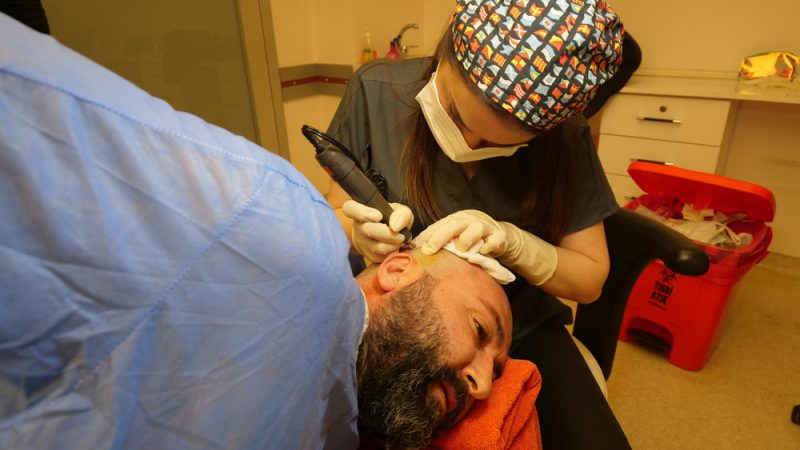 Yes! Believe it or not, reports indicate that over a million visitors are flying to Turkey every year for medical procedures, with hair transplants being among one of the most popular. Istanbul is quickly becoming one of the top places on the planet for cosmetic tourism and the country's economy is seeing billions of dollars in revenue from the growth.
Why should you get a hair transplant in Turkey? Affordability.
Hair transplant costs in North America and Europe can exceed $10,000, while in Turkey, you can find prices well-under $5,000. That's including expenses related to transportation and accommodation, too.
Is getting a hair transplant in Turkey safe… and does it actually work? 
Both are valid questions. At the end of the day, your health and wellbeing are far more important than how you look. And, if you decide to invest thousands of dollars in such a procedure, you want a near-guaranteed that your new hair will last.
Thankfully, there are plenty of articles and even TikTok videos featuring real men who've made the journey to Turkey and are now living their best lives with a full head of hair.
What can I do in Turkey on vacation?
The best part about traveling to Turkey for a hair transplant? Getting the opportunity to explore this stunning country.
Turkish coffee culture is rich with both flavor and tradition. It's a communal, cultural experience in itself and is one of the perfect ways to unwind before and after your hair transplant procedure.
Istanbul and Ankara, the country's capital, are brimming with Ottoman and Byzantine architecture, museums celebrating thousands of years of history, and hundreds of restaurants serving so much kebab, lahmacun, baklava, and beyran that you'll certainly leave the country with a full head of hair and a full stomach.
If you have a few extra days to explore the country, we highly recommend a hot air balloon ride over Cappadocia. This Central Anatolia region is full of unique rock formations that look absolutely dazzling from the sky.
Frequently asked questions about traveling to Turkey
Do I need a visa to visit Turkey?
Yes, most foreign citizens need a visa to enter Turkey – including most U.S. and Canadian travelers.
Can I get a visa to enter Turkey online?
Yes, there are resources available online which can help you get an e-visa to visit Turkey with a Canadian or U.S. passport. 
What is a Turkish e-visa?
An e-visa is an electronic travel visa. Official e-visas have the same legitimacy as a paper visa. One benefit to getting an e-visa is that you don't need to waste time waiting in line at an embassy or consulate. You can show your e-visa when you pass through immigration and you'll be officially authorized to enter Turkey as a foreign visitor.