Kosovo is a small country located in the Balkans region of Europe, bordered by Serbia, Montenegro, Albania, and North Macedonia. Despite its relatively small size, Kosovo packs a punch as a tourist destination.
One of the main draws of Kosovo is its rich culture and history. The country has a diverse population made up of Albanians, Serbs, and other ethnic groups, and this diversity is reflected in the country's art, architecture, and traditional customs. Visitors can explore a number of historical sites, such as the medieval city of Prizren, the 14th-century Patriarchate of Pec, and the Ottoman-era hamams (bathhouses) in Pristina.
Stroll through Mother Theresa Square, a pedestrian area in Prishtina, where you can find it lined with boutique shops, cafes and restaurants serving up local fare.
Another major draw of Kosovo is its natural beauty. The country is home to a diverse range of landscapes: from the rugged peaks of the Prokletije Mountains, to Merusha Falls, to the lush valleys of the Bjeshkët e Nemuna National Park, to the rolling hills of the Metohija region. Outdoor enthusiasts can enjoy activities such as hiking, skiing, and rafting in the country's beautiful natural surroundings. Kosovo is also home to the gorgeous "Badovac" lake and spa, where visitors can relax and enjoy the scenery.

There is something for nature lovers of all kinds. The country also boasts several thermal baths, lakes, and rivers which are perfect for swimming, hiking, and fishing. The Ujman lake is an excellent example of this.
In addition to its culture and natural beauty, Kosovo is also an excellent destination for those interested in adventure tourism. Visitors can go paragliding over the stunning Sharri Mountains, take a 4×4 tour through the Rugova Canyon, or go canyoning in the Lumbardh Gorge. Kosovo also offers excellent opportunities for rock climbing, mountain biking, and other adventure sports.
Visitors can view many medieval monasteries, Ottoman-era mosques, and Byzantine churches that dot the countryside. Many have been left breathless at the top of Mother Theresa Cathedral, a stunning 360 degree view of the old and new city, and beautiful skyline. The country is also home to several UNESCO World Heritage sites, such as the Decani Monastery.
Kosovo is a great destination for culinary treats, too. The country's cuisine is a beautiful blend of Mediterranean and Balkan influences, and visitors can delight in traditional dishes such as cevapi (grilled minced meat sausages), burek (phyllo pastry filled with meat or cheese), and fli (a type of stuffed pastry).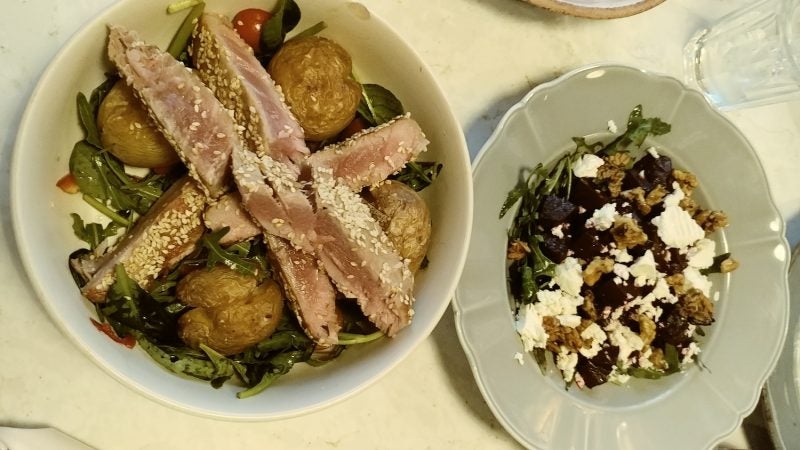 In Prishtina, the capital, enjoy the fine-dining of Libernia restaurant, serving up various fish and meat dishes, as well as fresh salads. (It has some prestige, too, as the president of the country has been known to host dignitaries here on occasion). The restaurant's guest book is jam-filled with testimonials from all around the world, in many different languages. As with most of Kosovo, restaurant prices are considerably lower than major American cities, thereby making fancy outings quite affordable.
Also in Prishtina, try drinks and comfort foods at Soma Book Station – the combination of pub and library! Be sure to check out the famous pretzel factory of Adriatik's in Mitrovica. Locals swear by it: line ups attest to the delicious, soft, and fresh-made pretzels that have become a staple snack of the city.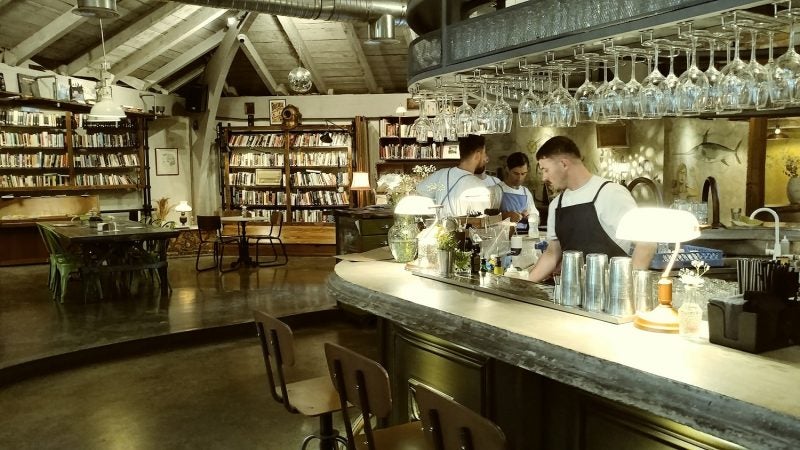 In addition, Kosovo's wine and beer industries have been growing in recent years, and visitors can find a number of excellent local wineries and breweries throughout the country.
In 2022, Forbes named Kosovo's tech industry an impressive success story, and one of the many reasons why many young people are attracted to the region's rapid development. 
It's surely going to be a special year for Kosovo, as February, 2023, will mark its fifteenth year as an independent nation. As a destination, it doesn't typically make people's bucket list, but it really should.