Peter Mooney has a particularly unusual version of what's sometimes known as the Goldilocks Complex — one that could only be true of an actor living in 2019.
If you do a search for Mooney on social media, for example, the first thing that tends to pop up is his Twitter account, with a bio in which he describes himself as: "Too old for Insta, too young for Facebook." Whether it comes to performing on television or the big screen, however, Mooney seems to be the perfect fit.
Earlier this month, for instance, Mooney returned for the second season of Burden of Truth, a CBC drama set in Winnipeg that follows corporate attorney Joanna Chang and Mooney's character, Billy Crawford, as they tackle cases in working class Millwood. At the movieplex, meanwhile, Mooney stars in The Prodigy, a supernatural thriller that has drawn comparisons with the horror classic Child's Play.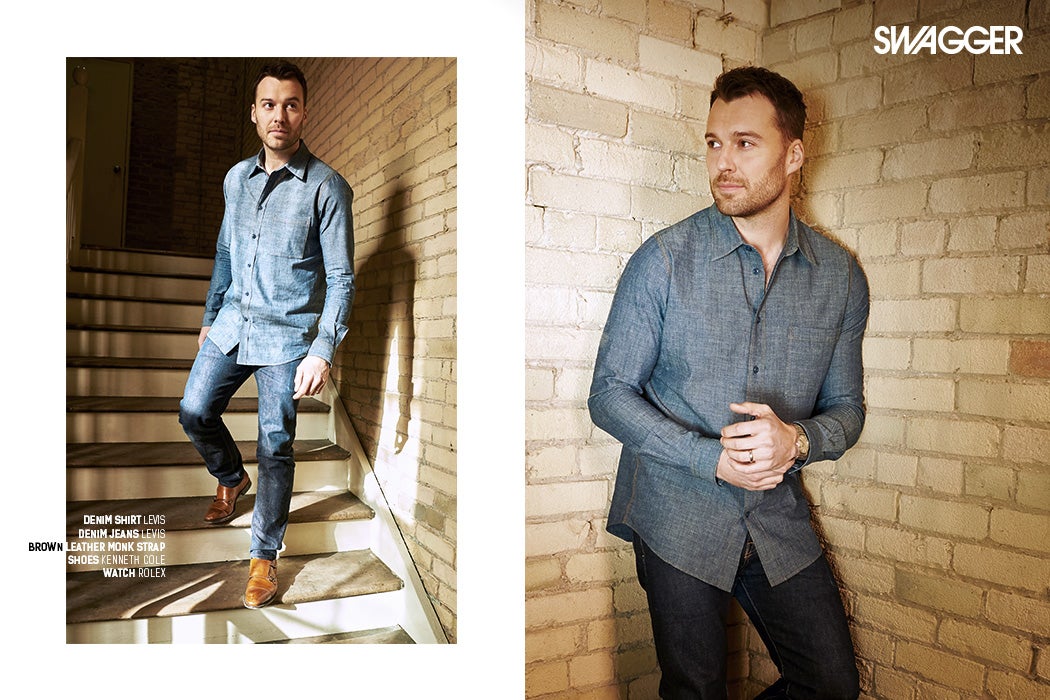 "Often it just comes down to good fortune and scheduling while I was on a hiatus between the seasons," Mooney told Swagger. "It's nice to be able to keep those muscles going. I love working, love being on set.
To go from Burden of Truth to the Prodigy inside of a year was kind of amazing because I was able to go into a totally different direction from an acting perspective."
Burden's second season may not be as fear-inducing as The Prodigy, but it holds plenty of suspense for Mooney's character. According to CBC, the sudden appearance of Billy's reckless brother will force him to confront painful childhood memories, and the closure of the town's mill creates other tensions.
"I think we get to know him personally much better. We get to see into his past in a way we didn't before," he said. "Whereas we initially learned a lot about the skeletons in Joanna's closet, in season two we start to see what's in Billy's. It's really fun to play as an actor, to be able to dive into that."
Having built a career in the Canadian entertainment sector that includes stints on Falcon Beach, Rookie Blue and Camelot — as well as finding a real-life partner in Sarah Power, a fellow actor he married less than two years ago — Mooney admits his life may look charmed compared to his character. 
"You're always looking for a Venn diagram with the similarities and then taking note of the differences," he says. "We're similarly affable, Billy and I, but I think he has a certain rigidity to his moral compass. It's noble, but it can be pretty frustrating for those around him."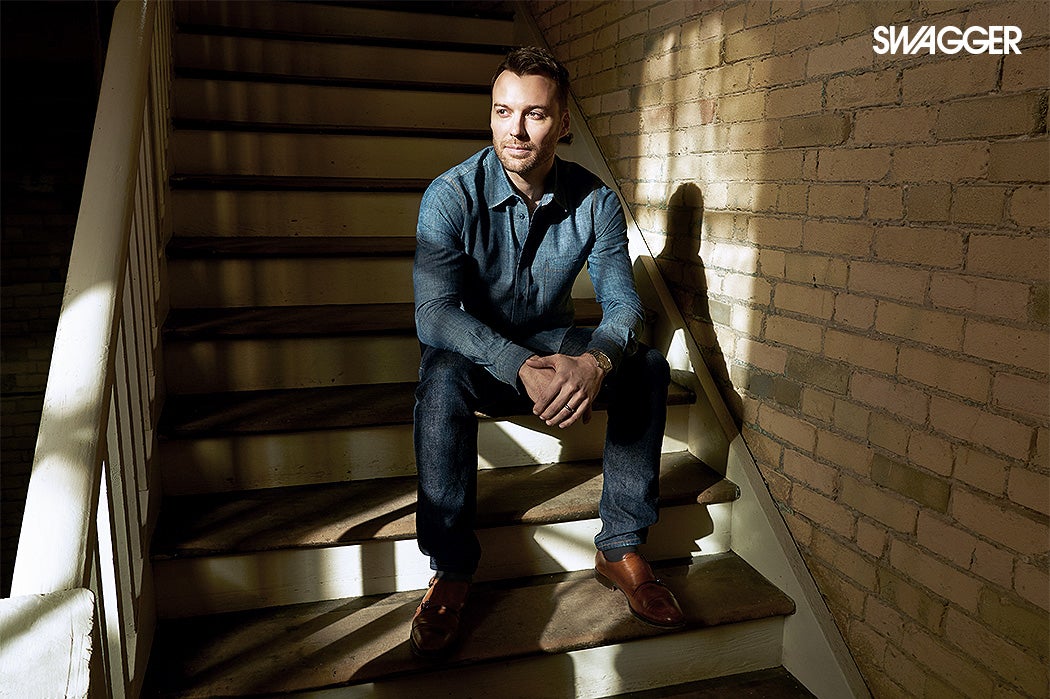 Those frustrations, however, may be why we watch shows like Burden of Truth, Mooney suggests: to spot moments that remind us of the everyday dramas that may resonate more than even the most high-profile legal battle.
"What I like about Burden, and the thing that really attracted me. is we spend a lot of time with these lawyers, Joanna and Billy, and see how a case affects their personal lives and all the smaller things that are involved in big cases like these," he says. "In most courtroom finales, you blow right past those things. But what I think we can all relate to is what goes on behind the scenes, an exploration of the realities."
---
Credits:
Photographer: Lindsay Anne Delaney / @citylightlinds
Production Assistant: Eric Moniz / @ericmoniz
Creative & Editorial Director: Steven Branco / @chiefswaggerofficer