Mannr is a professional styling and delivery startup making noise in Toronto as a go-to service for men looking for an effortless way to buy fashion and dress with style.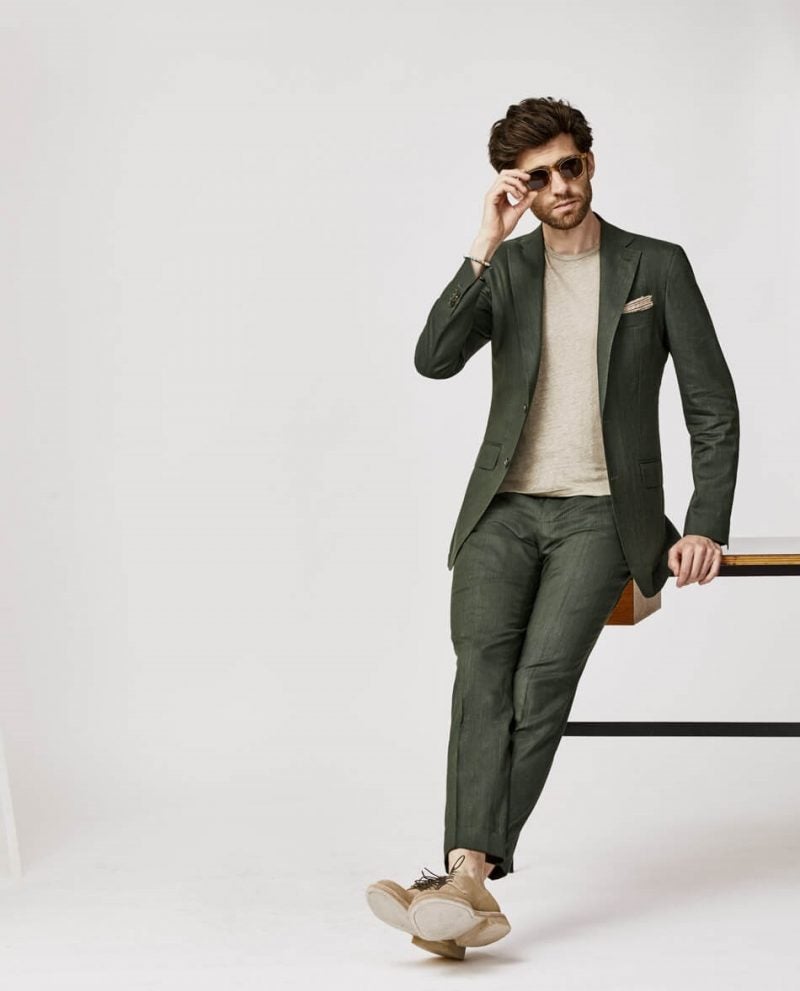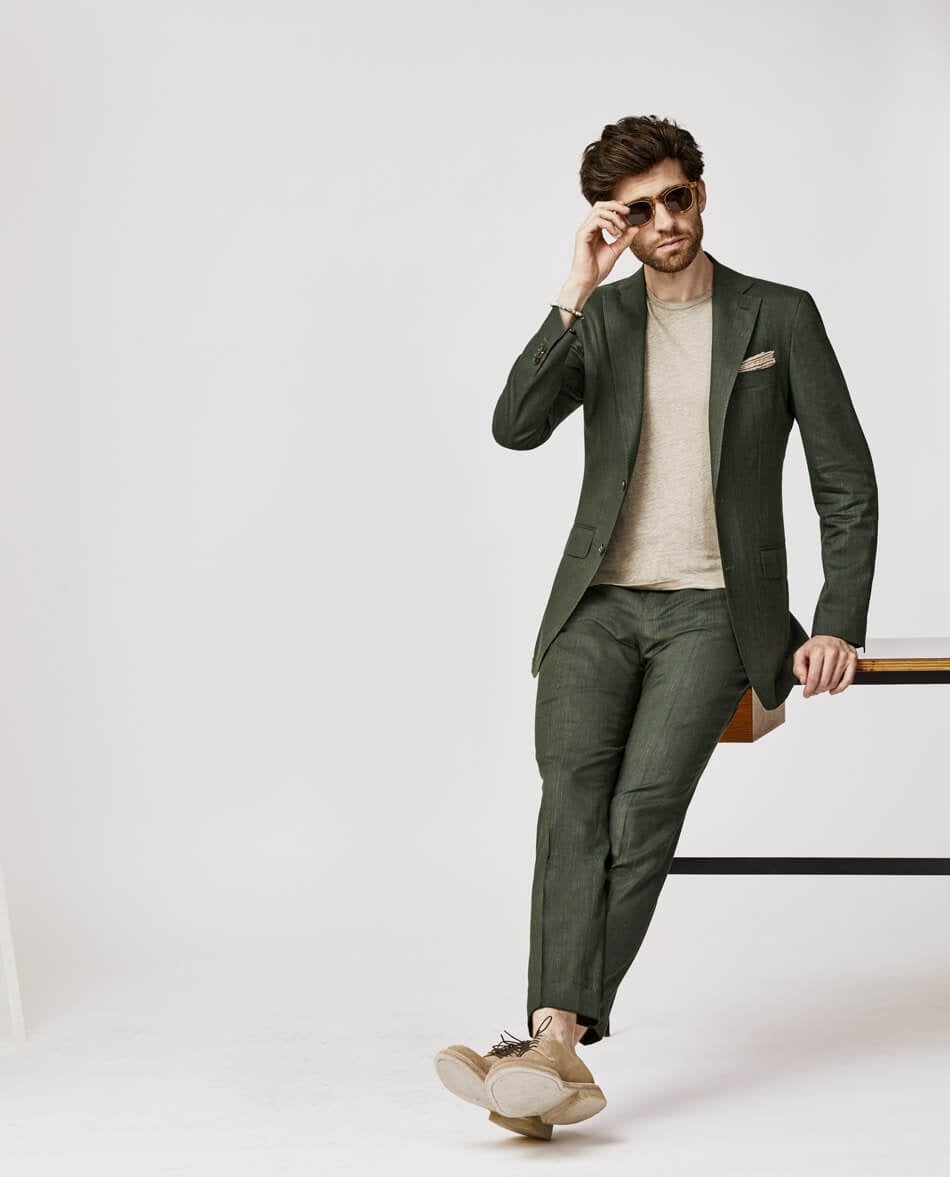 Their business model is simple: text your professional stylist with what you are looking for and have options delivered to you; keep what you want and schedule the rest for pick up free of charge.
Founded in January 2020 by Gina Yoo and Stefan Suppa, they tackled the inconvenient shopping experience head on.
Before Mannr, men would have to either take time off their day to get their shopping done – everything from driving to stores, waiting in line to pay and dealing with the hassle of any returns and exchanges. Or go the online route, where there are a million choices, uncertainty with how items fit, and paying for shipping and returns. Regardless of which path, it's just a lot of work and tedious.
They started out with the brilliant concept of making shopping fun and easy without overwhelming the clients that traditional shopping does. Their promise to men is to "make it effortless" – which by the way is their motto and it's woven in throughout the whole shopping process.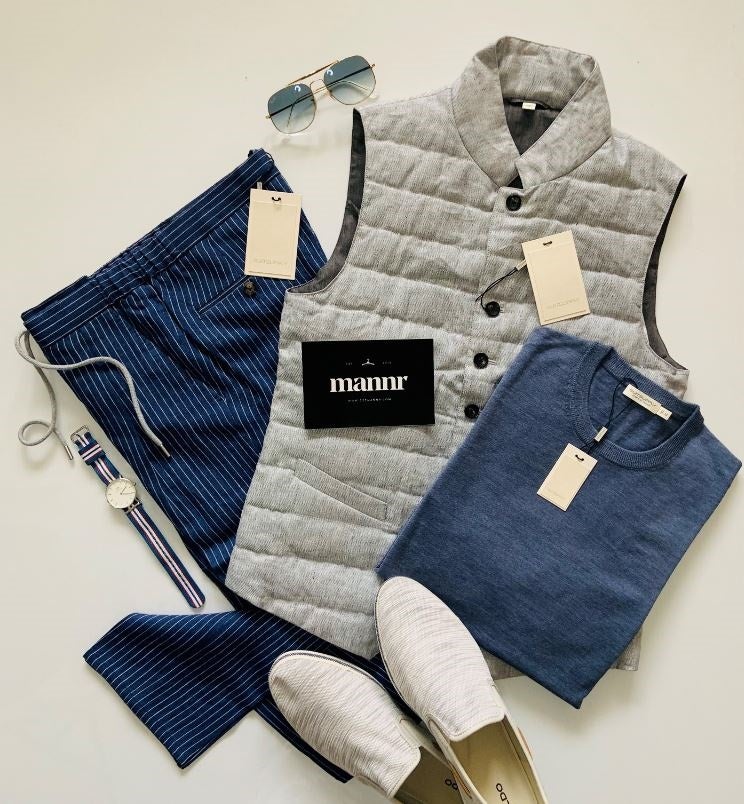 HOW IT WORKS
The process of shopping with Mannr is easy. Just complete a short quiz to help your stylist get to know your body, budget and style. Based on your personal preferences, you're matched with one of Mannr's personal stylists who promptly texts you to schedule a quick text appointment. After your stylist gets to know you, they text you with a link that has curated options and you can purchase any pieces you like, or ask for more recommendations.
What stands out for Mannr unlike other fashion shopping services is the personalization and quality of recommendations. You get to work with real, vetted Toronto professional stylists and not an AI bot or overseas call center agent.
"It's important that our clients are working with stylists that live in the same city. That way if a client says "I'm going to dinner this Saturday at Alo and need an outfit" our stylist knows exactly what to recommend for that occasion. It's really about building trust." explained co-founder Gina.
NO STRINGS, NO SUBSCRIPTIONS
Another way Mannr lives true to their "make it effortless" motto is that it is not subscription based. You can text your stylist whenever you need something instead of being locked into a commitment.
Unlike subscription services that send you a bunch of clothes every month, with Mannr you text with your stylist and can select as little as one piece to order, or a whole outfit. It gets delivered to your door similar to Uber Eats, so you can select the day and time plus everything comes ironed and pressed, so it's ready to wear. There's no need to spend time tracking packages, or worrying that Canada Post has lost your package again. And for returns or exchanges, you just text your stylist and a courier picks it up and your stylist handles the rest. It's almost too magical.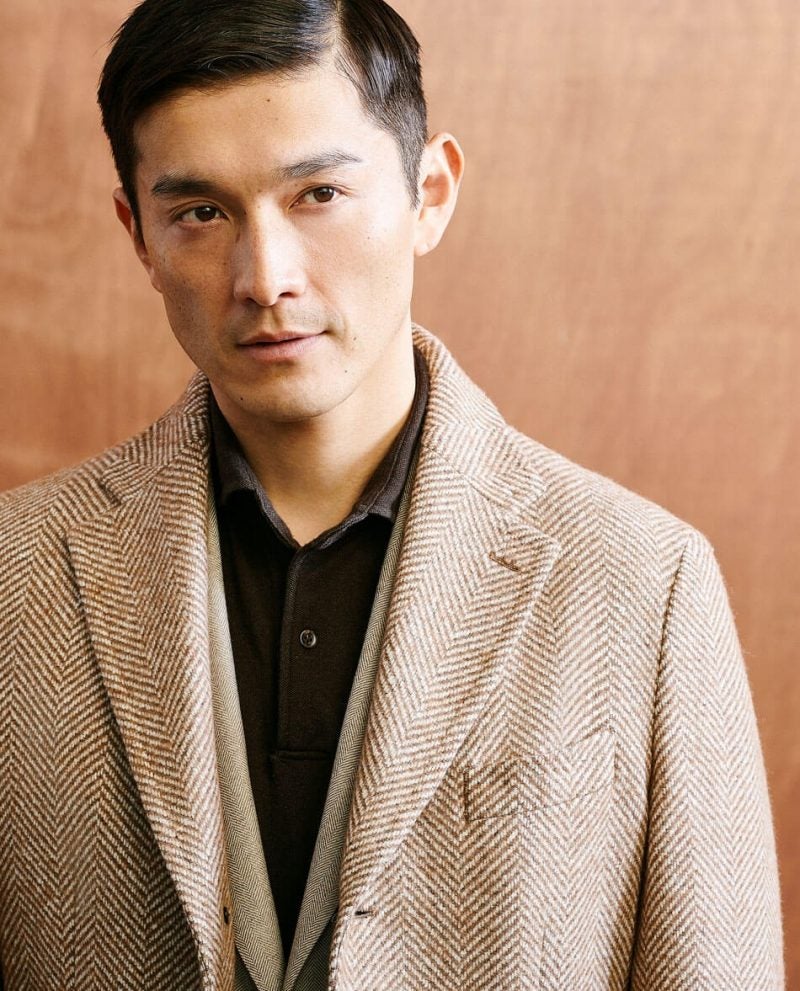 HELPING MEN NAIL THE CASUAL LOOK
Mannr launched with a focus on helping men shop for business casual outfits they can wear to the office.
"Suits are easy since it's almost a uniform – stick to your black, navy or grey suit, and mix and match with your shirts and ties. But business casual is hard. How do you look professional enough for the office but add a bit of comfort and style?"
Business casual is comfortable, but with so many options it can be hard to pull it off well. Plus, Toronto has a booming start up scene, and most offices have transitioned into a casual dressed environment. With post-COVID, as people return back to the office, the transition to casual is not going away.
And only three months after Mannr launched, everything changed with the pandemic. While other stores closed down, or saw significant drops in sales, Mannr's growth accelerated. Most of their clients are executives who for the first time were WFH indefinitely with questions like "how do I look good on Zoom but still feel comfortable?"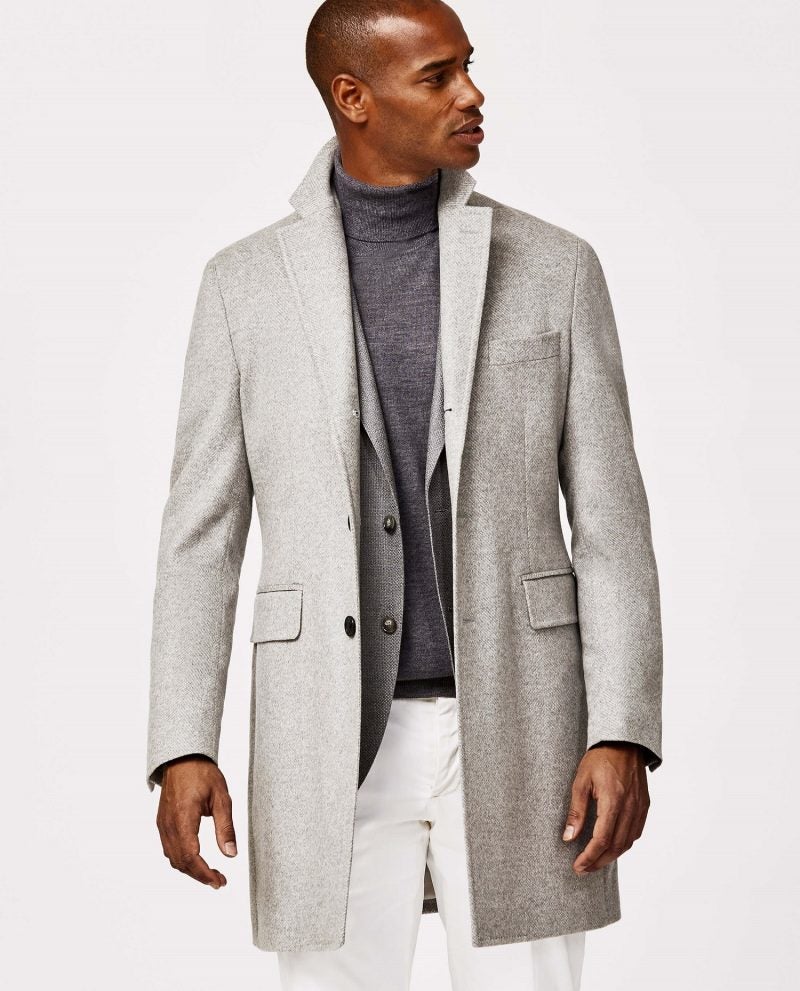 In 2020, most of Mannr clients' purchases were sports jackets instead of traditional blazers, button up shirts in stretch and casual fabrics, joggers instead of dress pants and a lot of sneakers and loafers.
"They still wanted to wear something different than loungewear while working from home, as it helped them delineate between office work time vs home time, especially since both these occasions are currently happening in the same location."
Despite a tough year for most of the fashion retail industry, Mannr is extremely proud of being able to do their part to support local Toronto businesses. The beauty of Mannr is that your stylist is able to recommend clothes from any retailer – the options are endless. Unlike going into a store where you're locked into that brand, with Mannr, the breadth and depth is limitless. It's a great way for clients to experience new brands instead of always shopping at the same big box stores. And local retailers are taking notice, with partnerships already locked in with Gotstyle, Over The Rainbow and Atelier Munro.
PROMISING OUTLOOK OF 2021 AND BEYOND
As for 2021, clients are starting to expand their fashion wardrobe from the office/home to any social distancing activities.
"Golf seems to be the newest trend this spring with clients asking our Mannr stylists to put together outfits to wear on the course. Instead of typical polo and pants, it's all about fun prints, fabrics and layers."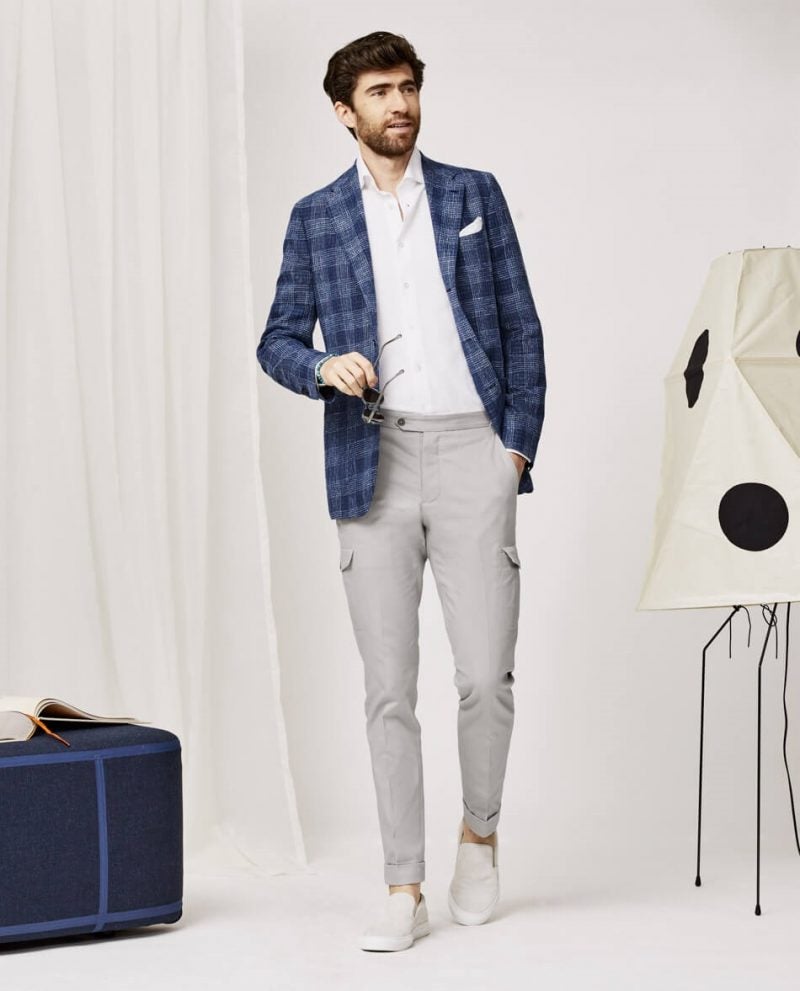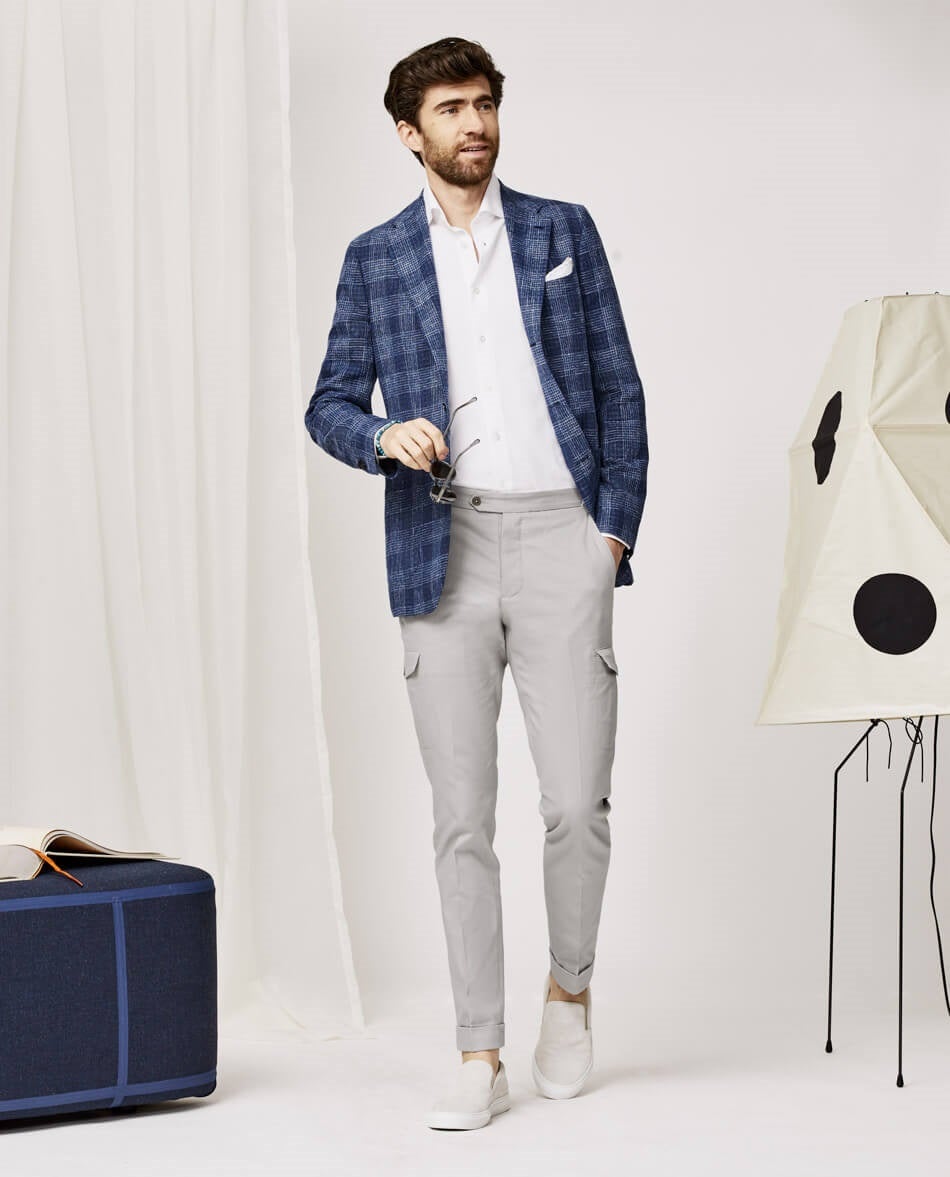 As for what's coming next? Hearing from Mannr's clients, they are excited about getting back to a sense of normalcy. Mannr's banking on the comeback similar to the "Roaring 20s" where everyone's excited to dress up and look good – whether it's to go into the office, date night dinners in Yorkville, or vacation abroad.
"We're excited to see our clients head back to a Leaf's game after work, or travel down to New York for their monthly business meetings."
These are occasions that really matter to Mannr clients – they want to look good and feel confident and that's what Mannr stylists deliver on. Just like how you hire experts for important things –  an accountant to file your taxes, or a contractor to fix your house, why wouldn't you outsource how you dress to the experts in styling?
In the meantime Mannr's mantra has stayed the same, pandemic or not: focus on serving whatever the needs of the clients are with the newest and freshest styles, and provide a white glove experience from start to end. By making the shopping process effortless while making men look good, there is a loyal cult following in Toronto for Mannr.
See a well dressed man next time you're out for a walk? He's most likely a Mannr client.
Soon, Mannr will be launching its services in Montreal.