Underwear matters. Even though your underwear is a personal affair, it does not give you the right to wear the living daylights out of overstretched, greying undies. This article may serve as a reality check; that you should pay attention to what lies beneath. You might not know, but underwear is not just made out of cotton anymore. There is an array of men's underwear fabric types, combinations, and blends.
You get a series of choices as to; what to wear and when to wear it. You might think that you have found the comfortable underwear fabric, bursting the bubble—there is a huge variety of material out there. Men are clingy when it comes to their underwear, but we will explain what you and why you need with this simple guide.
Polyester Underwear:
Polyester underwear prevents shrinking, fading, and wrinkles. Also, polyester was made to serve a male body's needs, as the fabric is known for surviving all kinds of wear and tear. Polyester contains naturally occurring chemicals, and it is blended with natural fibers that keep the fabric together. Not to mention, the majority of the men's swimwear is also made out of polyester. But, polyester traps heat and moisture, making this fabric "not so ideal" for daily use. We recommend you to opt this fabric for the bikini season; this fabric has high absorbency.
Cotton Underwear:
As the classic goes, "Cotton is a brilliant fiber for underwear"; breathable, soft, and hypoallergenic. All the known underwear manufacturers have been using cotton as their most favorite fabric. Well, cotton prevents your balls from getting sweat. Cotton is soft and lightweight and has tiny pores that allow breathing. Besides, it keeps the ventilation and air circulation to the ultimate comforting level.

Moreover, cotton comes with high-absorbent and moisture-resistant features. Not to mention, some of the cotton blends are cheap, one of the reasons why big brands give preference to cotton underwear. The cheaper the fabric, the higher the sales. You can wash cotton underwear with any detergent or bleach. But, it is more prone to shrinkage; if it is not given attention.
Silk Underwear:
Want to feel a bit royal? Consider buying silk underwear. A classic choice, from the royals to ancient kings and queens, silk fabric, is a luxury. It is one of the most comfortable and breathable fabrics of all time. You can never go wrong with silk undies. But, why is silk quickly disappearing from the underwear market? The problem is; silk keeps everything cool and breezy. However, silk being silk can crawl up in the areas; where you will feel extremely uncomfortable. Hence, it is not a recommended option for men's underwear. Also, silk traps the heat and resists it from leaving the clothing. However, if you are a silk fan, you can wear it in winters as the insulating layer will keep you warm.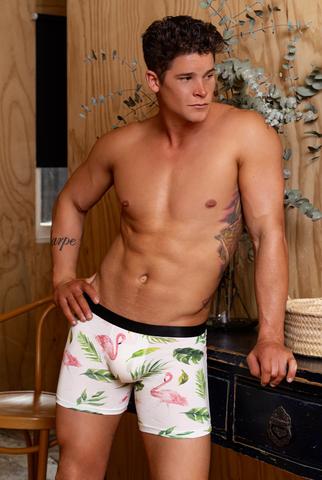 Jersey:
Well, Jersey can be a pretty good option. This fabric is traditionally used for men's underwear. This fabric is lightweight and soft and has a natural stretch. However, ensure that the underwear you are buying has high elasticity. Your man-parts need all the support, and without support, you will not feel comfortable. Another good option that comes under Jersey is Lyocell Jersey, a blend of nano-fiber and cotton. The nano-fibers are known for their smoothness.
Merino Wool Underwear:
Merino wool is known for its ability to get the sweat out of your private parts. Are you having thoughts about the regular wool underwear? Well, Merino wood is much more comfortable and itch-free. However, the fabric does not match the comfort level of silk or cotton. While wearing the underwear will leave you with a lot of moisture.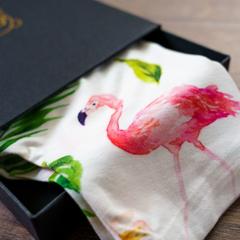 Bamboo Underwear:
You might not have heard about the bamboo fabric. Or, maybe the last thing you can associate with "bamboo" is a plant. But clearing the fact that; the bamboo fabric is lighter and softer than cotton. Also, it extracts the moisture and lets the air pass through. Moreover, the antibacterial properties of this fabric prevent rashes and itching. Without a doubt, bamboo underwear is better than cotton. But, here is the catch; the strong smell and slow-drying time will not let you relax peacefully.
Elastane Underwear:
Elastane is commonly known as Lycra and Spandex. The Elastane fibers are made out of polyurethane. This fabric's underwear is a good choice, as it is lightweight, durable, and moisture-resistant. Besides, if you are a fitness freak or someone who is into exercising, you must consider this fabric to stretch and endure worse conditions than rubber. But, you can wear these for the rest of your day; as it gets sticky and traps heat and moisture.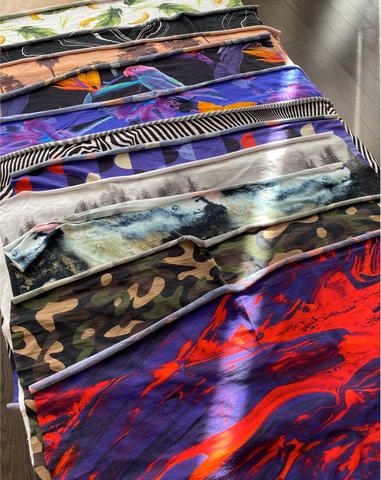 Modal Underwear:
You must have assumed that; there is no such perfect material like cotton. Well, the micro modal fabric is one of the best fabrics for men's underwear. Without a doubt, soft like silk, antibacterial, and resists fading, wrinkling, shrinkage, etc. You will witness the ultimate comfort by wearing modal underwear. You can wear these all day long; without even thinking about the heat, smell, and moisture. No matter how many times; you wash this fabric, the material will stay absorbent, soft, and supple.