What you wear is an extension of yourself and gives an impression, whether the people around you are conscious of it or not. Even if you deem yourself "above" fashion trends, the fact of the matter is that you are setting expectations about yourself to the world with what you choose to wear each day.
Sure, there are billionaires like Zuckerberg and Jobs who could opt to wear sweatpants or (respectfully) nerd uniforms, but what about the rest of us? Your business leads with you because it isn't as famous as Facebook (Meta) or Apple, and that means you need to put your best foot forward. But it doesn't have to be hard, nor does it have to be stuffy and uncomfortable.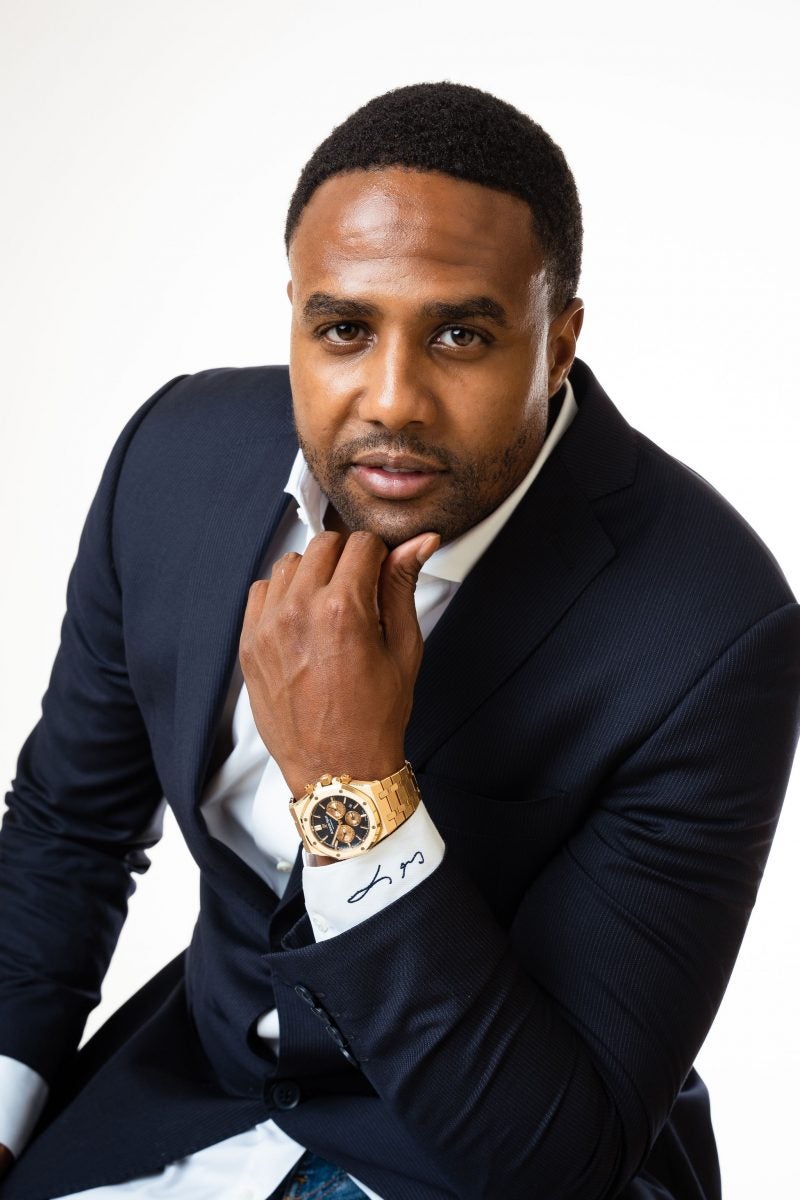 We sat down with Cory Williams, CEO and Founder of Epic Health Partners, to learn how he redefines the business-casual look for male entrepreneurs in 2022.
What You Should Swap in 2022
Every year, fashion trends change. While the classics stay classic for a reason, there are some tweaks that we should all make so that we don't fall short. Looking like you knew what was cool to wear in 2009 means you look like you don't know what is cool to wear right now – and that makes you seem like you don't know what you are doing in other areas of your life.
"Swap your polo shirt for a button-up," said Williams. "Polos are for golfers and frat boys. And the savvier of the latter are already opting for button-ups – even in beer pong situations."
While we laughed at this, we know he's not wrong. As business-casual blurs the lines by leaning towards business in party situations, the opposite is true in some board rooms.
"Depending on your specific situation, a nice blazer and dress pants can offer more style and personality than a tailored suit," said Williams. "The key to knowing what to do here is to follow suit – pun intended – of the other gentlemen in your office. If you are the one who sets the style around the cubicles – or kitchen table if you're just starting out – I say throw on a refreshing-colored shirt under that blazer or even brighten up the blazer itself. Think soft peach or periwinkle."
Business-casual does not mean a tight tie, so Williams says we should be thoughtful when deciding whether or not to adorn our necks.
"A loose tie can give off a cool vibe, but it can also come across as sloppy," he said. "If you are confident, without a doubt, that you can rock the look, go for it. Otherwise, consider a bow-tie, bolo, or go accessory-free in this area."
A Classic to Always Add
Like many of our readers, Williams is a big fan of a classic timepiece.
"A watch is both practical and fashionable," said Williams. "We don't think about it, but having a literal tool attached to our wrists sends the message that our time is valuable and that we are focused on efficiency. Be careful about your choice here though. A beat-up watch band looks like you don't care about yourself (rather than effortlessly cool), and a smartwatch looks like you are easily distracted and care too much about each notification that comes across your screen – unless you're in tech."
Williams went on to say that physical well-being will never go out of style.
"Even if it's just stepping outside for a quick walk each day, getting some physical activity does wonders for your appearance," said Williams. "You will notice yourself smiling more, feeling clearer, and more able to focus – and that all adds to your fashionable confidence."
What You Should Avoid in 2022 At All Costs
"Never will I ever wear stone-washed denim, Hawaiian shirts, blazers with shoulder pads – whether they're in style or not – skinny jeans, or sweatpants," said Williams. "Especially sweatpants. Even if you work from home, you never know if you'll need to stand up on a Zoom call or answer the door!"
Mr. Williams has certainly given us a lot to think about, but above all, we appreciate that his takes are accessible spins on timeless classics. By making our mark with small fashion tweaks, we can make our mark in our industry. The bottom line is that we should all strive to look our best, in an effortless way, that says, "Hey, I care about myself, I care about my business, and therefore, I care about you."
About Cory Williams
Cory Williams is an Entrepreneur, CEO, and Founder of Epic Health Partners, Epic Health, Epic Management Group, C&E Holdings, and a board member of the Raleigh, NC-based Tammy Lynn Center. Cory is a dedicated mental health awareness advocate and mentor for aspiring entrepreneurs. For more information on Cory visit https://www.corywilliams.org