Few people have more glamour and luxury attached to their name, than Vin Lee. Hollywood stars, celebrities, royalty, and heads of states have worn Lee's jewelry collections. His caviar has been consumed by the rich and famous; his ultra rare cigars puffed by the select elite.
Lee is CEO of Beverly Hills based family office Grand Metropolitan, managing a $7 billion portfolio of some 60 luxury brands. They range from the Beverly Hills Cigar Club, and behemoth billion dollar industries such as Heilig-Meyers Furniture, and Finlay Fine Jewelers. It's fitting that the king of luxury's name is Vin – French for wine – the very symbol of the good life.
"Luxury isn't supposed to be inclusive, but exclusive. Something you yearn to attain, to aspire," he insists.
Grand Metropolitan was one of the most influential wine and spirits corporations around the world, whose roots go back decades, and included hotels and dozens of consumer brands on both sides of the pond. He bought the brand in the late 1990s "specifically to represent all of our varied interests in the luxury world," he explains.
Grand Metropolitan brand names have been splashed all over as sponsors of PGA Tours, NFL Super Bowl events, NASCAR, international film festivals, Formula 1, and brand marketing campaigns.
Success came early for Lee, who became a self-made paper millionaire in his late teens, although it would take a decade to see his designs attain real scalability.
One of his first breakthrough ideas was in the late 1980s, having invented specialized mechanical illuminated marquee signs – now a $6 billion global industry – used by McDonalds, Walt Disney, Blockbuster, Universal Studios, Las Vegas, and Ripley's Believe It Or Not Museums, and scores of others. Applications for his patents numbered 100,000 for retail franchises.
"While I had originally designed them for billionaire H. Wayne Huizanga's Blockbuster Video stores, it wasn't until I was touring through Europe and saw thousands of illuminated mechanical billboards employing my designs," that he knew of its success.
Seeds of ingenuity and ambition were planted early, when his first experience overseeing a known brand came when he wasn't even old enough to legally drink alcohol.
Michigan's Grand Traverse Resort including legend Jack Nicklaus' Golden Bear course, developed a top-line reputation for national events, but it's mammoth expansion, that included luxury homes, was a cost too great to bear. By the 1992, the resort developer filed for bankruptcy, unable to reconcile an $80 million debt. Lee saw opportunity. With a proposal for turnaround, Lee scored meetings with Grand Traverse management, and negotiated a three year mandate to rescue the sinking ship.
And that he did, rebooting the resort to have the look and feel of an elite destination, a world-class spa and golf mecca. After collaborating with luxury brands, they marketed the 776-room high end facility, and in a year and a half, not only improved operations, but eliminated decades-long debt. "I never wanted to be part of the club; I wanted to own the clubhouse," he notes.
His first foray into the jewelry industry was at age 22, from a celebratory stop to buy a Rolex President at DuQuet Jewelers, to reward himself for the successful campaign with the Resort.
Enchanted by the proprietor's stories on the topic, Lee made his first investment in the jewelry industry, then and there. He bought the store, a five-decade old business, from its owner, who had already succeeded in building the brand's reputation by selling upper-tier tailor-made offerings, and products that had become centerpieces of several annual black tie events.
Ambitious as well as knowledge-hungry, he rolled through a quarter century's worth of trade magazines, sustaining his keen interest to today. This introduction to the diamond market, and "outsized ambition" is what spurred his continuing interest gobbling up the industry's brands.
"I have been very fortunate to rub elbows with some of the most successful people in the world," he says.
"At this point, it was again Mr. Huizanga's industry rollup concept employed with Blockbuster, Waste Management, and later AutoNation, that taught me a new level of business. I had also pitched my marquees to billionaire Sumner Redstone, CEO of National Amusements, and new owner of Viacom. Before my meeting, I had no idea how a modest company could buy a giant company many times its size. Mr. Redstone had just done that for $3.4 billion."
Lee's own creative pieces have been worn by celebrities, diplomats and royalty; adorned by stars at awards ceremonies. In 2001, he invented the "Tennis Earring" also called "the ear cuff", which premiered at Cannes Film Festival, later to be featured on The Tonight Show with Jay Leno, and countless red carpets. The diamond suite debuted at the Cannes Film Festival where the daughter of the French President Mitterand wore several pieces.
Today, you can find the diamond "ear cuff" on red carpets and TV screens around the world, by beautiful ladies like Jennifer Lawrence, Ivanka Trump, Kelly Anne Conway, and Ariel Winter.
He launched the Diamond Channel, in collaboration with several North American large jewelry manufacturers, in what became the largest global online jewelry database.
It featured more than 46,000 SKUs, each with over 128,000 different design selections, for limitless custom choices. Redubbed the Diamond Standard, Lee sold it to the owners of Labelux (now JAB Holdings owner of Keurig), then operated Jimmy Choo, Bally, Derek Lam and Zagliani.
The last recession was unkind to iconic jewelry retailers, who began defaulting on overextended credit. The heavyweights – Zale Corporation, Town and Country, Michael Anthony Jewelers, and Aurafin (Berkshire Hathaway's Richline Group) – were sinking; while the Signet Group, the largest worldwide jewelry company, cut 300 locations. So many other known names, too, were closing shops. It didn't help that the price of gold dipped to lows not seen since the 70s.
In 2009, Finlay Enterprises – whose footprint was found in 1,100 department and free standing stores and earning a $1 billion in annual revenue– filed for bankruptcy protection, buckling under more than half-billion dollars US debt. Two years later, Lee's company Grand Metropolitan acquired some of the company assets including the Finlay brand.
Finlay's products have graced the red carpets of events as the Golden Globes, Academy Awards, Grammy's, among many other glam events.
Today, Finlay Fine Jewelers has continued to grow into the largest privately held jewelry group in North America, recently adding Samuels to the portfolio. (Samuels was earning $100 million from about 100 locations, once among the top five jewelry chains in America.)
Grand Metropolitan's other high-end offerings have included opening the Beverly Hills Cigar Club in 2004. Playboy proclaimed it is the "Top 5 Must Have" private memberships.
"In my late 20s, I made a failed attempt at buying Samuels Jewelers for $75 million. It had about 200 locations, and was one of the top 5 jewelers in North America. I turned to cigars, which had been a private passion of mine, and a premiere micro market. At only $20 billion in global annual sales, one could make a significant mark in the tobacco industry," he says.
His aged Louixs cigars – at $100 a stick – would be only available in 100 privately-owned cigar clubs across North America led by the Beverly Hills Cigar Club.
"In a community so abundant with the rich and famous, celebrities, heads of state, mega millionaires and billionaires, access is the one thing that cannot be easily bought," he says.
He purchased an entire crop of leaf in order that his blend would be consistent for years. "The benefit to modest sales in the cigar industry is that your inventory continues to improve with age, like fine wine.  The average boutique cigar brand only sells between 300,000 to 500,000 cigars a year."
This year, Lee has a new cigar line (the first in ten years) called the Cenacle. While Louixs 1 was a top seven cigar in the world, Lee expects the Cenacle to surpass it. "If the Louixs is the Dom Perignon of the cigar world, the Cenacle would be considered the Chateau Petrus," he says. Louixs was only available to the Beverly Hills Cigar Club members, but Cenacle will be their first widely available cigar. (But still really exclusive, and expensive.)
Of course, what would luxury be without caviar: Lee introduced Pushkin in 2016, so prestigious that it is not commercially available, only seen at VIP events. Lee entered the market while at G20 in Moscow. "BHCC had opened up doors we previously had no access to. Unfortunately, not all VIP parties and charity events embrace the use of cigars on site. So we were being excluded from about 80 percent of the most influential gatherings on the planet. Pushkin Caviar parted those velvet ropes for us," he says.
"Similar to tobacco, caviar can take a decade to harvest a consistent high quality product. As with all of our brands, I prefer to be Ferrari over Fiat. In this micromarket, Pushkin wishes to be the best, not necessarily the biggest, just like our tobacco brands. You won't find these brands on the shelves of most tobacconists or any drug stores or grocery stores. In similar fashion as DeBeers and Coca Cola, our business model is to secure locally harvested product around the world, to ensure fresh and immediate access to our prestigious clientele."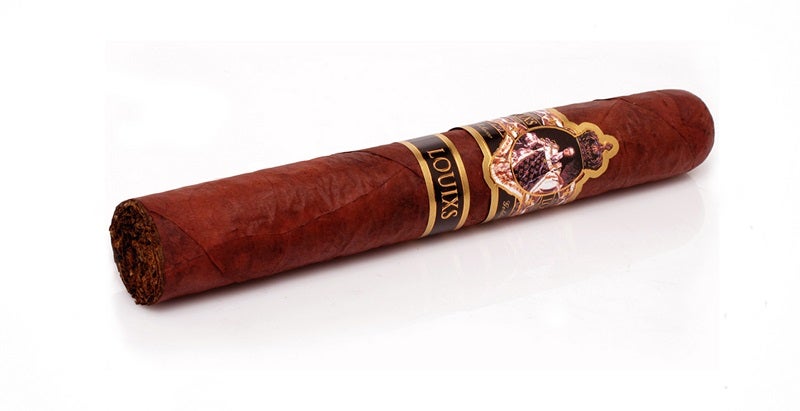 And the cherry on top, adding rare works of art to his name, Gallery Rodeo – with VIP access only – holds pieces from Picasso, Rodin, Rembrandt, Matisse, Chagall, and others, a hundred pieces altogether. Even with the pandemic, Gallery Rodeo and the art world have continued to prosper through efforts with Sothebys and Christie's auction houses, he says.
"The new economy has changed the way we live, shop, and do business. But in 20 years it is no longer the Pets.com or Diamonds.com that people trust with their purchases," he says.
"Legacy brands that buyers have been loyal to for decades and sometimes even centuries, are demonstrating their strength online. It is our goal to preserve those relationships, and the integrity of those brands."