With spring in full bloom and summer on the way, it's time to refresh your wardrobe! The team at Swagger rounded up the best in spring fashion – from everything to light jackets, socks, accessories and more, we've got you covered.
LC King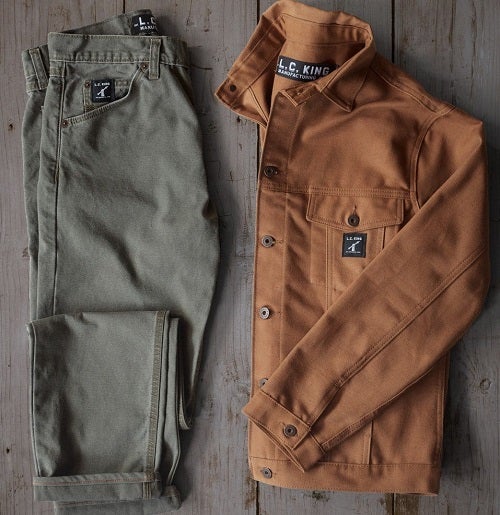 There are few Brands that are still run by the founding family.  There are even fewer that actually cut and sew the clothes the sell and one of the them is LC King.  For 108 years this clothing brand out of Tennessee has been making authentic and rugged work wear that lasts. True to their heritage but updated by fit, their clothing collection of Jeans, Jackets and Overalls should be in your closet.
Their Iconic Brown Duck Chore Jacket – Lot 46LC – is the jacket memories are made in. Put it together with their new Olive Duck 5-Pocket Jean and you're ready to hit the town.  Utilitarian in its approach to style, their classic fit is one that makes anyone look tasteful in public.  Authentic Work Wear fabrics such as Hickory Stripe, Fisher Stripe, Brown and olive Duck Cloth and Indigo Denim are part of the broad selection.
Their Heritage collection is 100% USA sourced in the components the factory cuts and sews.   Fourth generation owner – Jack King – not only runs the factory but also participates in the sewing of the garment often found seated making suspenders for their low back overalls or setting cuffs on jackets.
LC King is a clothing brand that has stood the test on time.  True to its roots in Rural Appalachia, this secret of Tennessee is one that this publication could not resist. Clothing brands come and go, more often go… but this one is here and will be here to stay for another generation.
LC King is offering Swagger Readers a special 25% discount with the use of the code "Swagger"  Visit their site  LCKing.com
Triton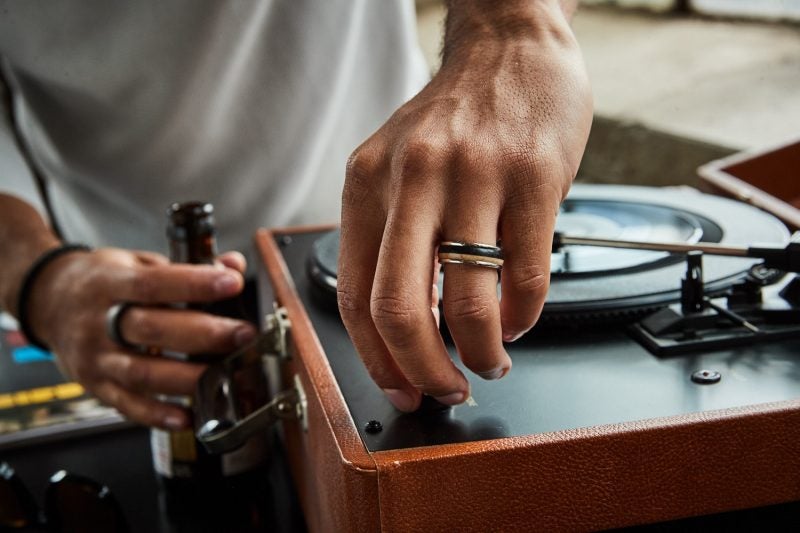 Have your own aesthetic? Searching for the perfect ring but can't find it?  Or looking for something special that's "not my father's wedding ring"?  Tear up the rulebook.  Triton can help you declare your individuality this spring.
We love the flexibility Triton Custom offers to DIY the ring you have always imagined. This cool, comfortable Triton Custom contemporary metal ring has an 8mm White Tungsten Carbide base with a Forged Carbon and Maple Wood Dome Fusion core. As unique and stylish as the man who wears it!
Building your own custom ring is easy. First, start by choosing your base color of Tungsten Carbide:  black, gray, or white. Second, select your core material. And finally choose your ring width of either 6mm or 8mm. There are plenty of options that fit your unique style.
Triton is THE authority in contemporary metal rings and jewelry.  These unique pieces are all engineered combinations of complex metals and mixed materials like their patented Triton Tungsten Carbide TC.850™.  Genuine Meteorite from government-regulated meteorite hunters in Sweden.  Damascus Steel.  Forged Carbon Fiber.  Hypoallergenic Titanium and Tantalum.  Even natural woods.   A true conversation starter!
Turn up the volume this spring season in true Triton style!
Spring forward with cool socks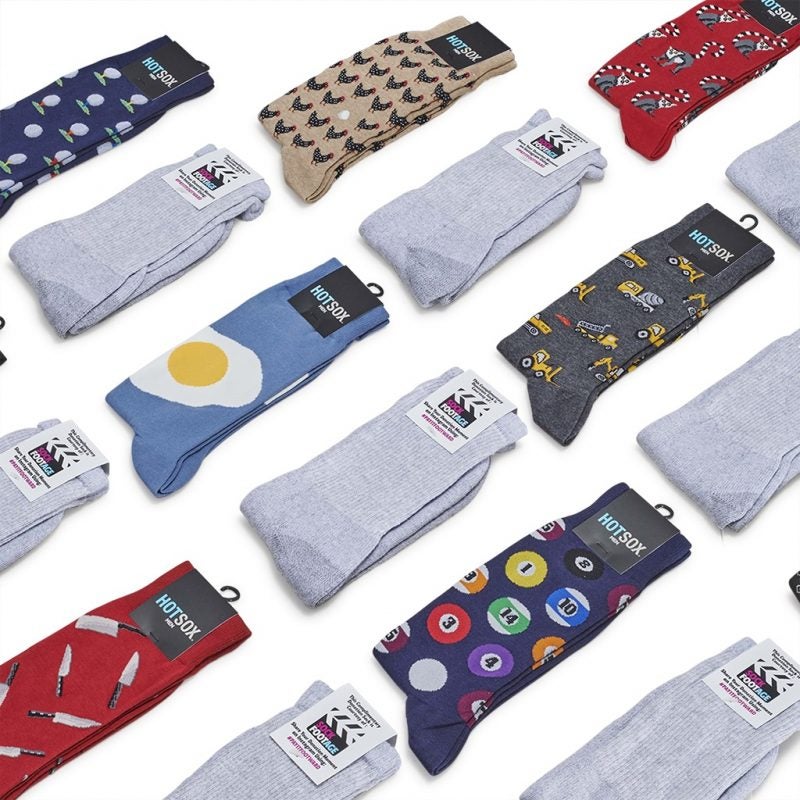 Ice cream, bourbon, beer, ketchup, hot sauce – not the flavors, but the awesome sock designs, all come from Sock Footage.
In August 2019, Marisa Sheff launched Sock Footage, an online company that sells boutique socks to the customer, while also offering the customer a complimentary pair to give away to the less fortunate.
She says that most people are unaware that socks are an item most in demand with the homeless, but least donated.
According to Sheff, the mission of her company is focused on social responsibility, "to empower individuals to engage in acts of kindness as a by-product of simple, everyday sock purchases."
Donations are based on the honor system – where the customer can decide to give the pair away themselves, or ask Sock Footage to do so on their behalf.
"For me, it's about reconnecting with community and the opportunity to see the impact of your donation," she says. Sock Footage continues to deliver socks to one of their partner charities, Ve'ahavta, who has a mobile outreach van in Toronto distributing much-needed supplies to those living on the streets. "We truly believe, and have witnessed firsthand, that being involved in the donation process has the power to change a life, while touching the lives of those in need," says Sheff.
Swagger salutes Ms Sheff on her efforts to "sock it" to the cold feet of the homeless, and make wearing socks fun again.
Leonisa Makes Sure Your "junk" Always Stays Cozy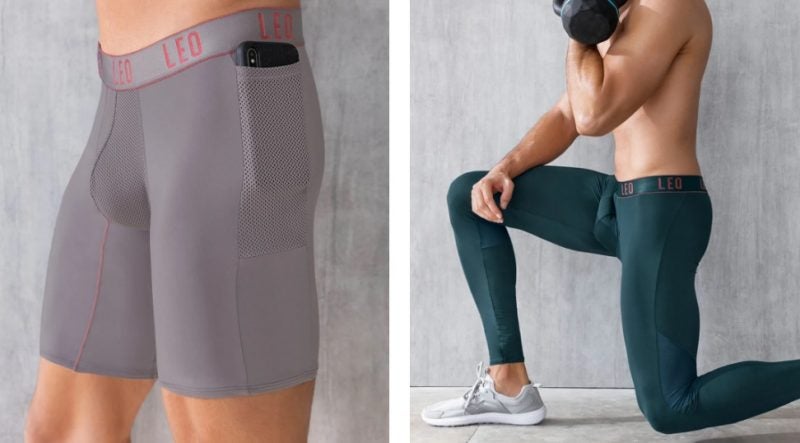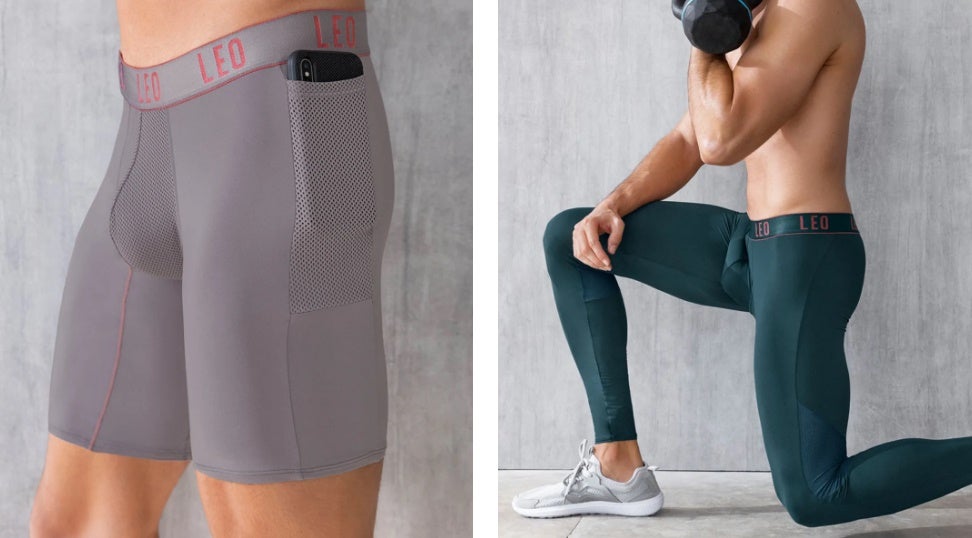 If you ever wondered what it's like to look forward to putting on amazingly fitted underwear, pay attention to Leonisa, the Colombian garment company. They make underwear, boxers, briefs and trunks for dudes who love comfort and style.
They use high-quality soft DuraFit fabric, a markedly different feel than your typical rough materials from off-the-rack department store underwear. It has the feel of a custom-made underwear, because the fabric hugs the skin gently on all the right parts. (Plus, the underwear includes an in-woven middle pouch that comfortably holds "the boys" in place.)
So, no more "ride ups", needless shifting, or chafing. Yes, it'll cost you several times more than the generic pack of four, but it's totally worth it.
Mr. Saturday Night releases its spring/summer 2021 collection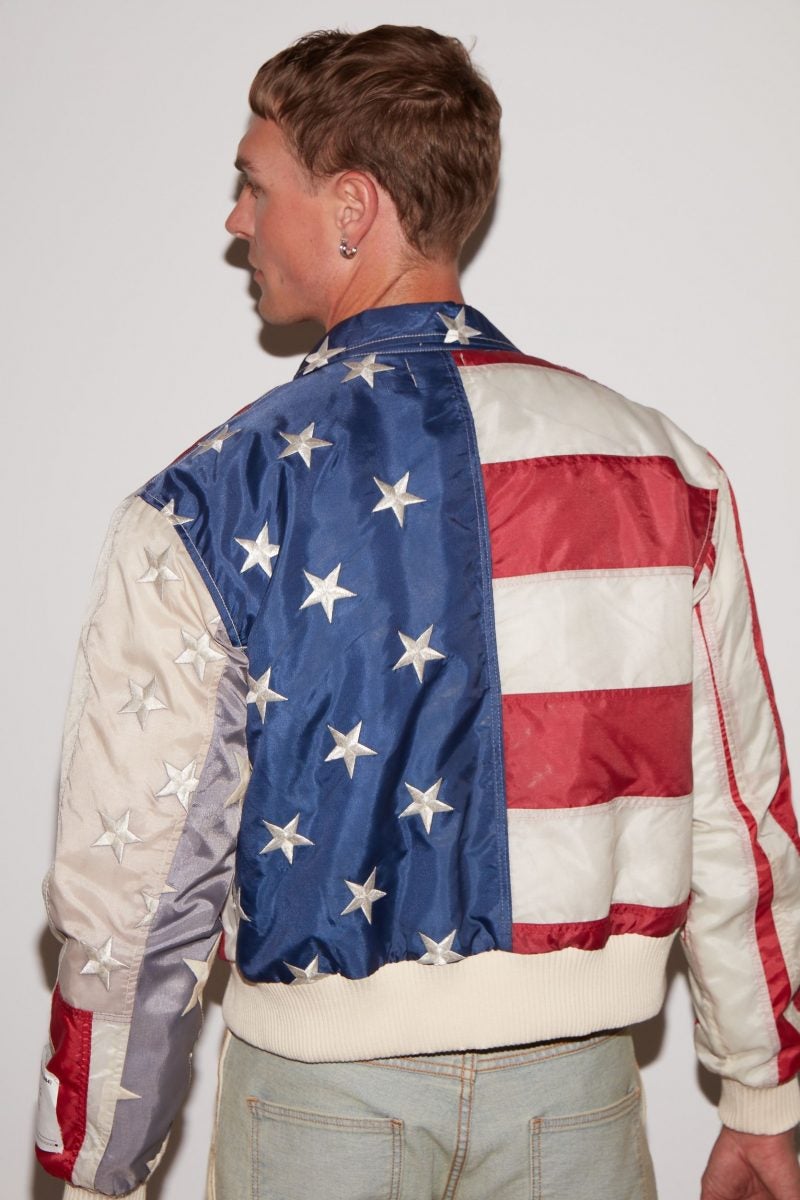 Continuing the brand's exploration of historical nightlife, Mr. Saturday's Spring/Summer 2021 collection – which debuted during New York Fashion Week in September – references the period between Stephen Sprouse's Fall/Winter 1984 Runway Show at the Ritz and Keith Haring's 26th Birthday at Paradise Garage. "Where Life is Just a State of Mind" reflects the history of this era and generation through patchwork and graphic applications, as well as the brand's signature take on tailored silhouettes.
Key pieces from the Spring/Summer 2021 collection include the structured denim pant and jacket sets, bomber jackets made from upcycled vintage American flags and a mix of deadstock vintage linen and deadstock flight satin, luxury roll neck knits, a range of heavy weight cotton graphic t-shirts and hoodies, and the Sprouse Blouson denim jacket made from a light brushed denim with a print inspired by Stephen Sprouse's iconic writing.
This collection will be available at Mr. Saturday's online shop and top retailers worldwide including SSENSE, Selfridges, and Hirshleifers.
Mr. Saturday is a storytelling brand founded by 27-year old Toronto-based designer Joey Gollish. The brand debuted its Fall/Winter 2020 collection at Paris Fashion Week Men's in January with Highsnobiety and its most recent collections have been shown on the official American Collections Calendar at New York Fashion Week in partnership with both the CFDA and IMG. Gollish is a member of the inaugural cohort of HXOUSE – Toronto's next generation creative incubator and accelerator, founded by the Weekend and his creative director, La Mar Taylor.
Mr. Saturday explores historical facts and narratives, and defining moments in culture, through its products, designs, and visual mediums. Mr. Saturday now encompasses ready-to-wear collections across menswear and womenswear, as well as handbags and leather goods, footwear, jewelry, and home and lifestyle pieces.
KUWALLA TEE SPRING/SUMMER COLLECTION is here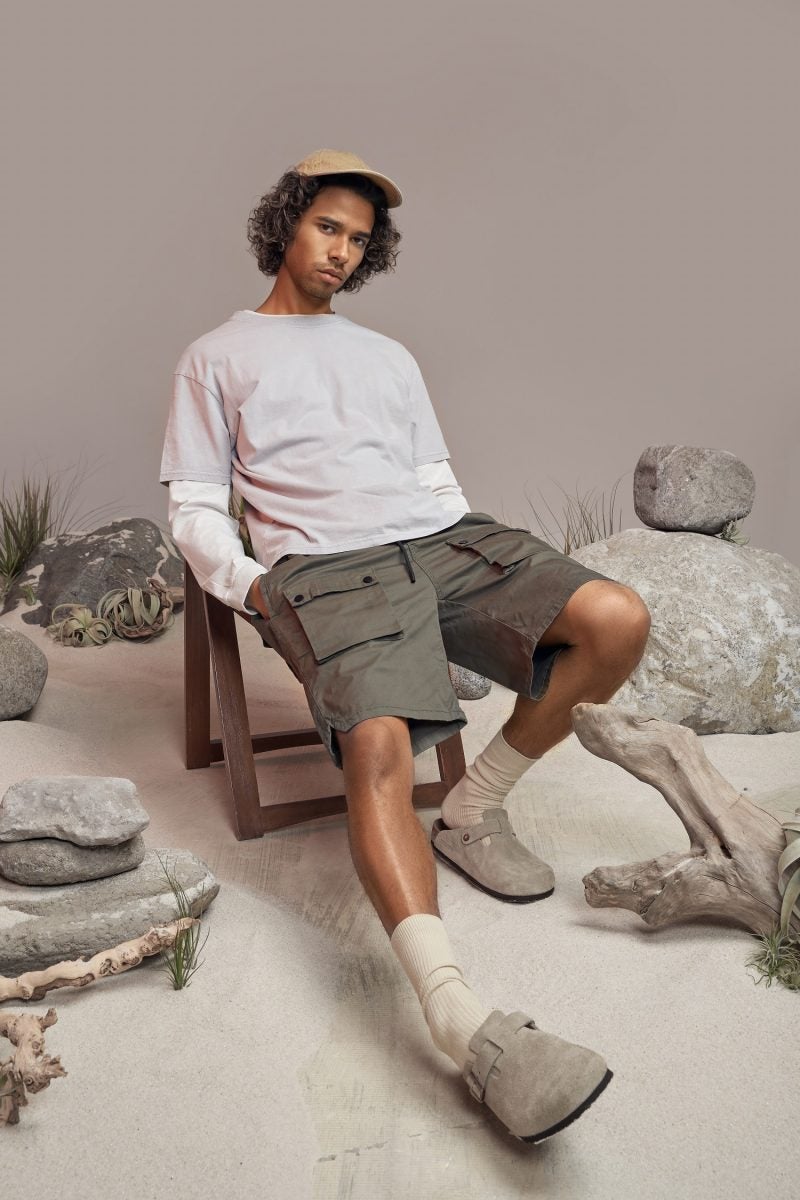 Kuwalla Tee is a Canadian-born streetwear, providing elevated essentials. Kuwalla prides itself on being  eco-friendly and minimizing waste, without compromising on quality, style, comfort, and  affordability. They are built on the philosophy of clothing that goes "Beyond Labels"; providing essentials  of the highest quality and comfort, with a unique identity behind each piece created, for him and her. 
All of Kuwalla Tee's products are made and packaged with recycled and biodegradable materials, in order  to further strengthen their goal to create responsibly and minimize waste as much as possible.  Kuwalla Tee is a proud member of the 1% for the Planet project – an organization that  provides a window for small and large brands to make a difference in their own way by donating 1% of  sales to an environmental cause. 
Cool down in Kuwalla's Spring/Summer 21' collection featuring a variety of effortlessly cool basics in  stonewashed and pastel colours. The SS collection is focused on expanding their range of colours of  their basics; such as their Easy Scoop Tee and, known for its longer-length cut and form fitting style. The  lighter color scheme matched seamlessly with their Perfect Hoodies & Essential Sweatpants, a brand staple known for its csomfort and style These colours will be available in a multitude of styles such as:  hoodies, slub tees, joggers, shorts, chinos, denim, and outerwear.  
Kuwalla is available in over 400 retailers across Canada and the United States, in addition to its online  store www.kuwallatee.com.