Spring 2021 is all about lots and lots of accessories to complete the outfits. Having a collection of accessories serves as an opportunity for fashionistas to style their ensembles in a personal way. Long gone are the days where the ladies would only dress till above the waist for important Zoom meetings and stick to sweats all week long.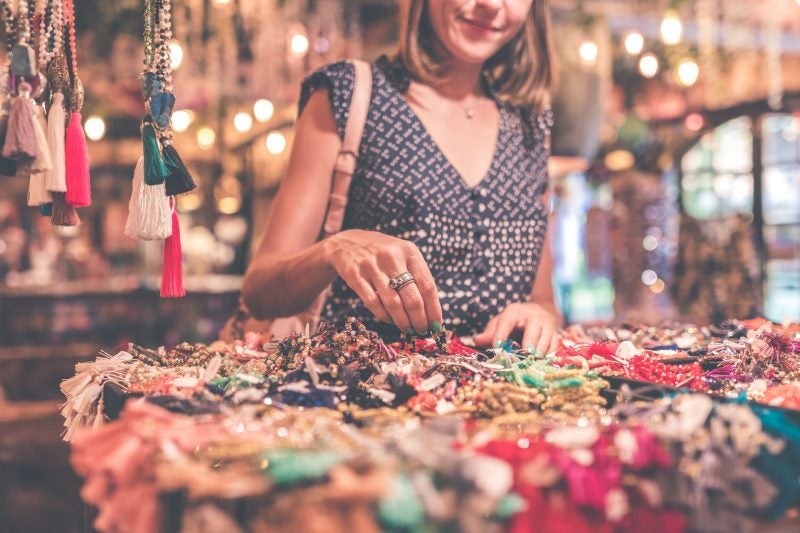 Now, women can play with a different set of attires and indulge in various looks with additional accessories such as a crystal-encrusted bracelet or a cute little crossbody bag to offer a sense of the latest fashion styles.
A piece of jewelry can do so much for your favorite outfit this spring. While the season is all about colors, whimsical and fun accessories with sky-high heels, the fashion trend focuses on layering lots and multiple accessories. Crystals are the new favorite addition this season; almost all jewelry styles have incorporated some form or shape of a beautiful crystal. They serve as a talisman against these difficult times that people have experienced.
Be it in the shape of an evil eye, a natural stone pendant with healing properties like Shungite jewelry, sticking to these timeless and wholesome pieces is like carrying a sign of hope. Brands such as Fendi and Valentino have experimented with nostalgic pieces, giving them a modern twist such as platform heels or luscious bag sacs. If you're looking to find what's latest in the world of accessories and on runway shows, we've got you covered with the latest trends this season. You may pair these accessories with your casual spring dresses, cream-tailored pants, sorbet pastel color palettes, or just the basic t-shirt and jeans combo.
You can pick your favorites from the list below and select whatever helps you stand out from the crowd while visiting the groceries store. From carrying bucket bags to wearing fur slip ons, the most desirable set of accessories to carry in the spring season. Let's take a look: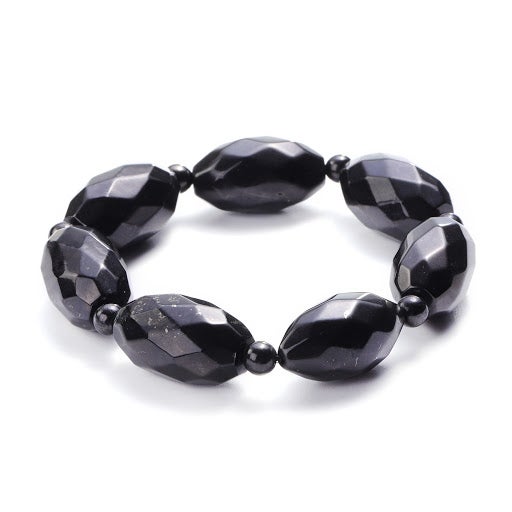 Colorful Beads
Out with the boring, in with the riveting and rousing 90's trends. Colorful beads carry out the desire to wear jolly, playful pieces that jog one's memories of happy getaways and vacations by the sea. Women can be seen wearing beads on necklaces, bracelets, rings, sunglass chains, even masks to give them a rush of great joy.
Gemstone Jewelry
It is always a good idea to add something to your wardrobe that has more than one function. Gemstones are an evergreen choice for fashionistas because it gives them something personal to them with a great variety. You can totally go for a Shungite bracelet, a gemstone studded bracelet, or a bold Shungite pendant stone, and be assured to slay your style game for the coming spring.
Loafers
It is hard to find something as versatile as a pair of loafers. That, too, with so many variations that it can go with whatever you are planning on wearing – From your shorts to your elaborate dresses. From something as sophisticated as a color block to something a little more fashion-forward as cheetah print, you can barely run out of options here.
Large Gold Necklaces
From your hip T-shirts to your dressy tank tops to your elaborate dresses – a gold necklace will add its charm to what you're already wearing. A large gold necklace comes in handy if you are planning to layer your accessories with a choker and a chain. Still, you can very much wear it independently and look fabulous if you want to keep it simple and don't like wearing too many necklaces regularly.
Mini Bags
Mini Handbags are the upcoming favorite trend of 2021. From the structured ones to the more abstract ones – they are hotter than they have ever been. You can go for different materials as well. The leather ones to the nylon ones, to the fabric ones – the choice is yours.
Bucket Hats
The coolest among all of the hats, buckle hats are great to compliment your everyday casual look. Ranging from high-end luxury materials to bold color prints, they have emerged as cool fashion accessories that can mix well with your style. Many day to day wear brands like Zara and H&M are putting out great hats, making these hats very accessible.
Golden Gemstone Cuffs
An excellent way to make yourself feel more superheroic is to get one gemstone cuff. They are made out of your choice of gemstone, which makes it exclusive to you and adds a fabulous presence to your aura. These gemstones are said to have healing properties as well, which are again added benefits.
Straw Bags
This unique accessory was the highlight of the year in the fashion world. The new IT bag – straw bags have found a place in every fashionista's wardrobe. The very reason for its newly found popularity is its versatility. Women can style it with a pair of jeans, T-shirts, or with a mini dress – straw bags are the best!