The Angeleno transplant originally from Russia has made a solid name for himself in the commercial, sport and fiction world.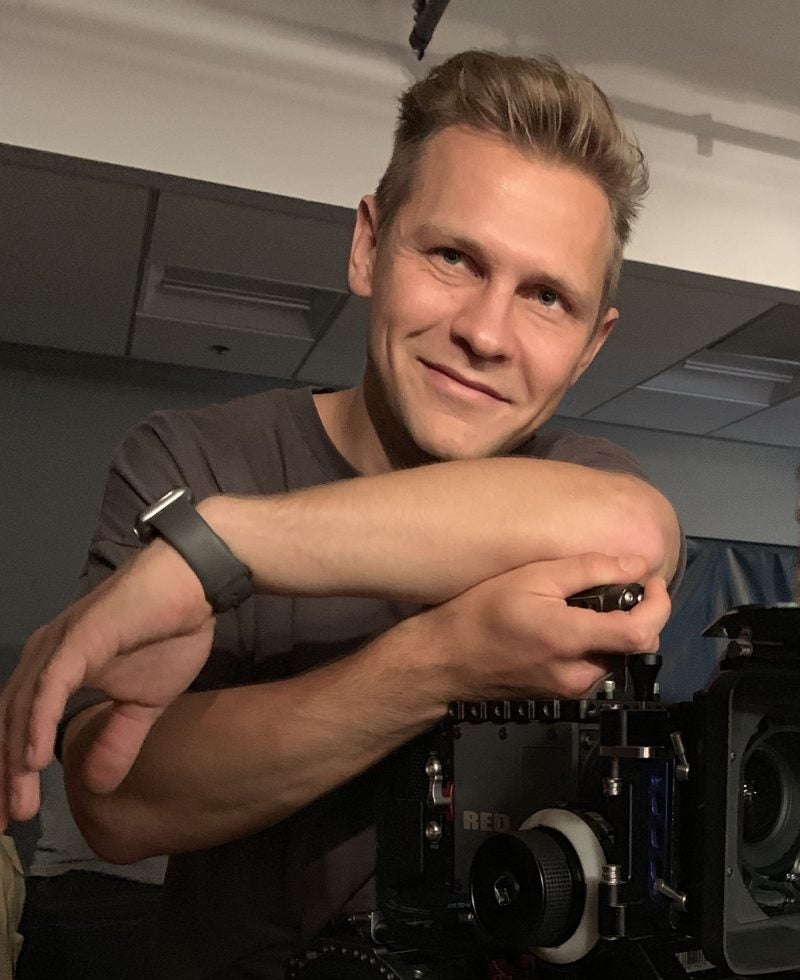 An athlete trains on a boxing ring as light dust particles dance around her. She looks straight into the camera while the voice over says "You are your biggest challenge". The commercial for the water company Tassay in partnership with the Ultimate Fighting Championship shows the power of resilience, patience and commitment. It was filmed by Russian cinematographer Anatoly Ivanov. Anatoly has a background in sport which he combines with his cinematography skills. Today he is one of the most sought after cinematographer in the world of sport, but also narrative films.
In Russia, Anatoly had a flourishing and established career in the commercial world as a camera operator for ADWISE, one of the largest creative agencies of the country. Anatoly worked for the biggest brands: Toyota Push the Limit which featured the Russian olympic team, Johnson & Johnson, Michelin or Lada. His work is definitely action oriented: quick handheld shots, dynamic bird eye views, Anatoly is definitely the kind of camera operator who hits the ground running. Anatoly is not the type of person who rests on his laurels, however. Extremely successful in the commercial world, narrative work represented a challenge for him. Camera operators and cinematographers tend to stay in their own lane and specialize in one domain. When Anatoly was hired on the set of the mega production and action movie Viking he was hooked. Viking was a huge success internationally and in Russia. Iit contains so many winning elements: An historical drama, with powerful action sequences and grandiose photography. This was a huge turning point in Anatoly's career. He could have the best of both worlds and excels on three different fronts: Sports related contents, commercials, and narrative projects. His dynamic style is very versatile. He has adapted his extensive knowledge of gear usually used in sports sequenced to remarkable fast driven action sequences but also intimate visually stunning scenes.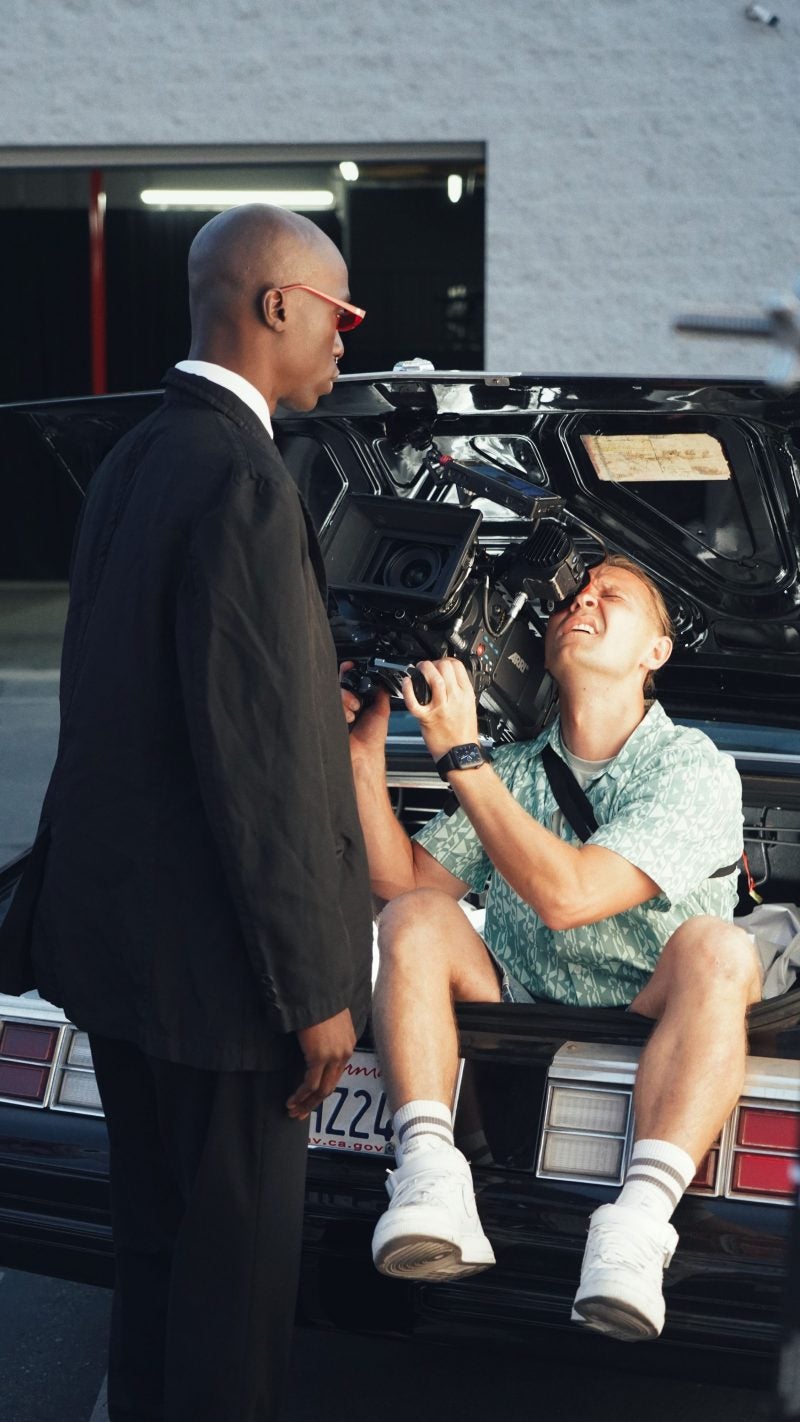 His other feature film project, right after that, Furious directed by Ivan Shurkhovetskiy and Dzhanik Fayzievis was another period action flick full of epicness. A 12th century revenge tale of an amnesic soldier, it also pleased fans of the genre. Anatoly had become the go-to camera operator to hire for action and adventure films with a high production value, impressive CGI effects and breathtaking action sequences. His expertise led him to be a judge for the X Marathon award, one of the most prominent prizes in sports video production in Russia. Anatoly was also a recipient of the award, in 2017, when he received the first prize. While Anatoly's career was flourishing in his native country, his dreams were much bigger.
Many filmmakers and artists dream of Hollywood. Anatoly made it happen: He is now based in Los Angeles. California is the perfect environment for a sport aficionado who works in the film industry: hiking, kiteboarding, Anatoly has enjoyed being active outdoors since he was a child. It seems like the city of angels was the perfect playground for him both professionally and personally wise. Anatoly has been busy these past few years. His notoriety had rapidly spread.
Continuing to work in the narrative world, Anatoly has had a series of success with short films, this time as a cinematographer. Which means that he had total creative control over the frame. His work spanned over various genres: Drama, comedy, even Sci-fi. The projects landed him quite a few awards. Roger That, is a delightful dramedy featuring an inventor and his invention. But things don't go as planned. While the film is in color, the photography reminds of old timey movies. The film is intimate with a quirky twist. Anatoly has received multiple awards for his work on the film: the Florence Film Award for Best Cinematography, the Platinum Award for Best Cinematography at the Independent Short Awards, and Honorable Mention for Cinematography at Top Shorts Festival, and Honorable Mention for Best Cinematography at the Global Film Festival. The film also received the Best Family Short Award at the Creation International Film Festival.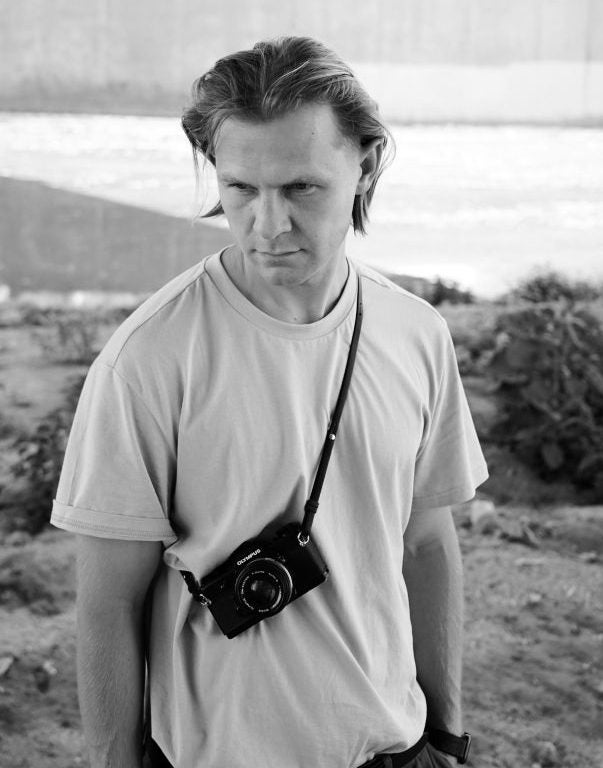 He has also received an Honorable Mention for Best Cinematography at the IndieX Film Festival 2021 and was nominated for Best Cinematography at the Indie Short Fest for a drama Courage. Courage is a highly intense drama that highlights islamophobia. It is filmed in a huis clos, it takes place in one apartment with just one actress. A true cinematographic challenge. A young muslim woman listens to the news and hears sirens outside as reports of hate crimes against her community are coming through her TV. Anatoly's style – handheld camera that is very fluid – successfully captures the intensity of her emotions.
Another project of his, the short film Hope directed by Eli Sundler, received the Best Cinematography Award at the Sweden Film Festival. Anatoly once again proved his virtuosity with this project. Hope is a sci-fi film set in a post apocalyptic world. We follow Emily, a survivor who finds an ancient video diary from Thomas, an activist who lived before the end of the world. Anatoly's cinematography brings us into a futuristic dreamlike world with disturbing qualities to it. Anatoly has proved that he could work on million dollar action films but we can also picture him working on the new Interstellar or Martian in the future. Most recently Anatoly was invited to work as a camera operator for the Kanye West and Drake Concert in December 2021 that was sponsored by Amazon.
The concert was transmitted live through IMAX. Live events and concerts are always a huge challenge for camera operators. The margins for errors are non-existent. Anatoly's expertise when it comes to action cameras were critical for the success of the event. Anatoly is a cinematographer who prides himself of working in extreme conditions, a rare skill. Sometimes it means filming while snowboarding and at other times, capturing a concert that will become part of history. One project at a time, Anatoly is building his legacy. He currently also offers masterclasses for cinematographers who are keen to benefitted from his mastery. Inspired by his knowledge working with world athletes and sports companies, Anatoly now teaches his peers how to use the camera techniques used with extreme sports in other mediums. A successful award-winning career in Hollywood in so many avenues and a unique expertise, the triple threat cinematographer has more than one trick up his sleeve.