You can follow a lot of fashion influencers and get inspired by the things they post. You can hate fashion influencers and scroll right post all their sponsored partnership content. You can want to be a fashion influencer and turn social media activity from a hobby to an income stream. All that matters to the makers of the CATCHES# app is that you use it to turn your lifestyle into a life of style.
Launched in early May for iOS, CATCHES# describes itself as the first "the first data science company in the world to deploy A.I. & social commerce to solve the consumer problems inherent in buying fashion online." It looks like a combination of private social network and shopping app for high-end luxury brands. As for the problems it's referring to, think of how looking at Instagram and taking the next step to replicate a look you see involves a lot of delving into and out of the service, turning to Google in some cases and tracking down a local retailer in others.
"When you see something you like on social, there's always the need to answer the questions of who's wearing it, what exactly are they wearing, and where can I buy it?"
Jared Lyons, who helped launch CATCHES# and who serves as its U.S. head of talent, told Swagger.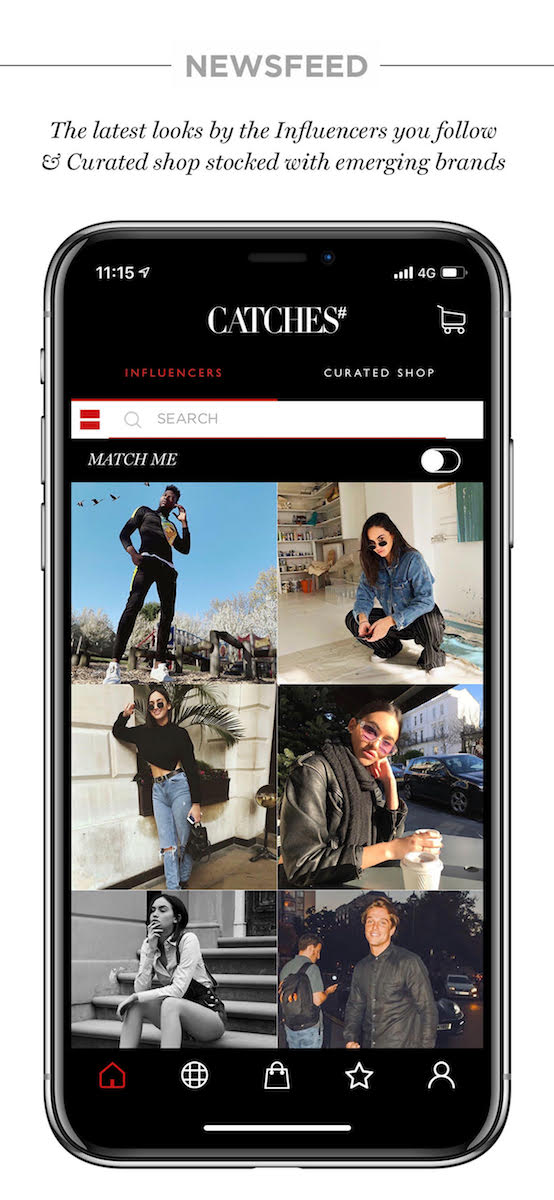 Instead of doing all that detective work on your own, CATCHES# allows influencers to five their followers one-click access to the brands in their photos, rather than asking them to swipe up in their Instagram story or redirecting them to links in their bio and so on. Lyons likened it more to a dating app, where an artificial intelligence algorithm learns about the style preferences of those who download it and present them with influencers and looks they're most likely to be interested in purchasing.
"This (app) is finally giving them the option to see what the person's wearing versus DMing them and wanting to know where they got it," he said. "The majority of the people we're targeting are Millennials — someone who's got a larger income where they can go out and splurge."
Lyons, who has more than 25,000 Instagram followers himself, noted a growing desire by many social media influencers to have more control over how they monetize the content they create, as well as more streamlined access to followers who are likely to support their business model in some way.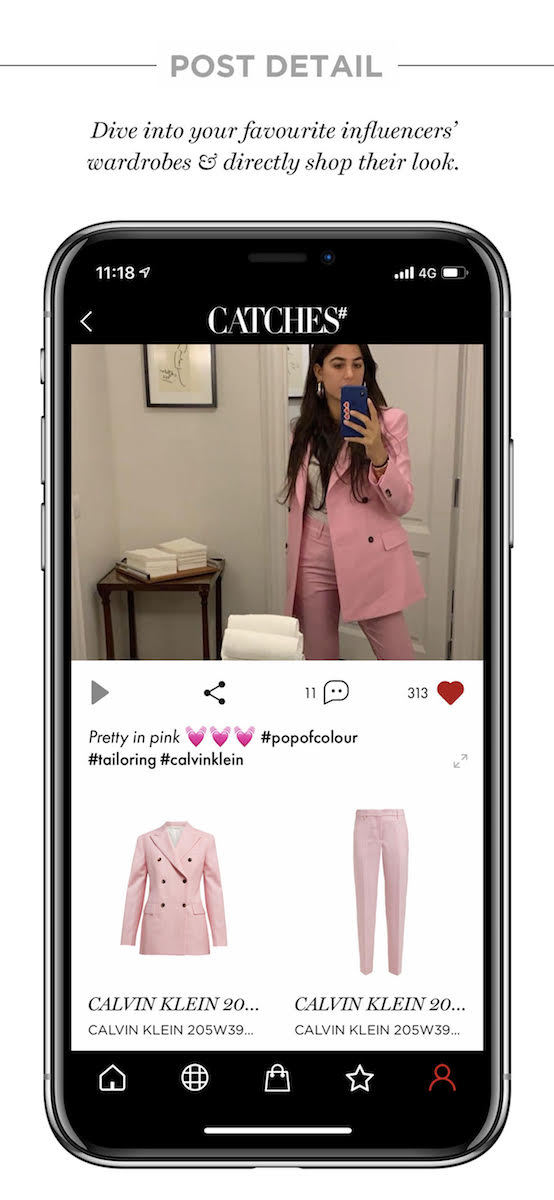 Rather than work with a variety of fashion houses and brand partnerships, for instance, those who apply to and are approved by CATCHES# can work directly through the app. This could include uploading a picture from their Instagram account, for instance, tagging the items they're wearing based on what's in the app's database of merchants, working with a set of specific hashtags and then writing a description. CATCHES# also offers a way to do descriptions via voice-enabled note taking. Influencers will get monthly commissions and analytics on those who interact with their profile. 
While there are similar apps, including Style Coalition, RewardStyle and 21Buttons, among others, Lyons argues that CATCHES# will stand out based on the premium nature of the merchants in its database.
"They don't have deals with brands like Gucci, Louis Vuitton," he said. "We're lucky to have a great team and support from powerful buyers from Barneys and Sacks, which is what has given us the upper hand."
If CATCHES# catches on, though, both influencers and consumers might feel like they have the upper hand, too.
---
Credit:
Hero image is solely a mockup of what the platform would look like with one of our #KingsofSwagger on it. Photos used are of Daniel Zaccone from a recent feature, mocked up with the #CATCHES app. Screenshots courtesy of CATCHES#.