With summer around the corner and your work life showing no signs of slowing down, Ecco has the perfect shoe collection to keep up with you. With a wide selection of shoes, Ecco will have you ready for office meetings, strolling through the city, or nights out.
Ecco shoes are easy to fall in love with not only because they are comfortable and functional, but they are also elegant and fashionable. Ecco has been in the business of creating quality and premium shoes since 1963. Guided by their calls for innovation and a dedication to excellence and care, Ecco combines support, comfort, and style all in one. Just like the modern man, this company is continually innovating and re-inventing itself. It seeks to bring new and unique shoes that raise the standards of the footwear industry.
With lots of styles to choose from, Ecco has you covered in all aspects of your dynamic life. The new ST.1 Hybrid shoe has the comfort of sneakers but with classic dress styles in a luxurious leather. The Corksphere 1 Tie offers a comfortable and modern everyday sneaker. Compare to the Scinapse Tie that is designed for the active lifestyle by straddling the line of sports and casual. 

ST. 1 Hybrid Loafer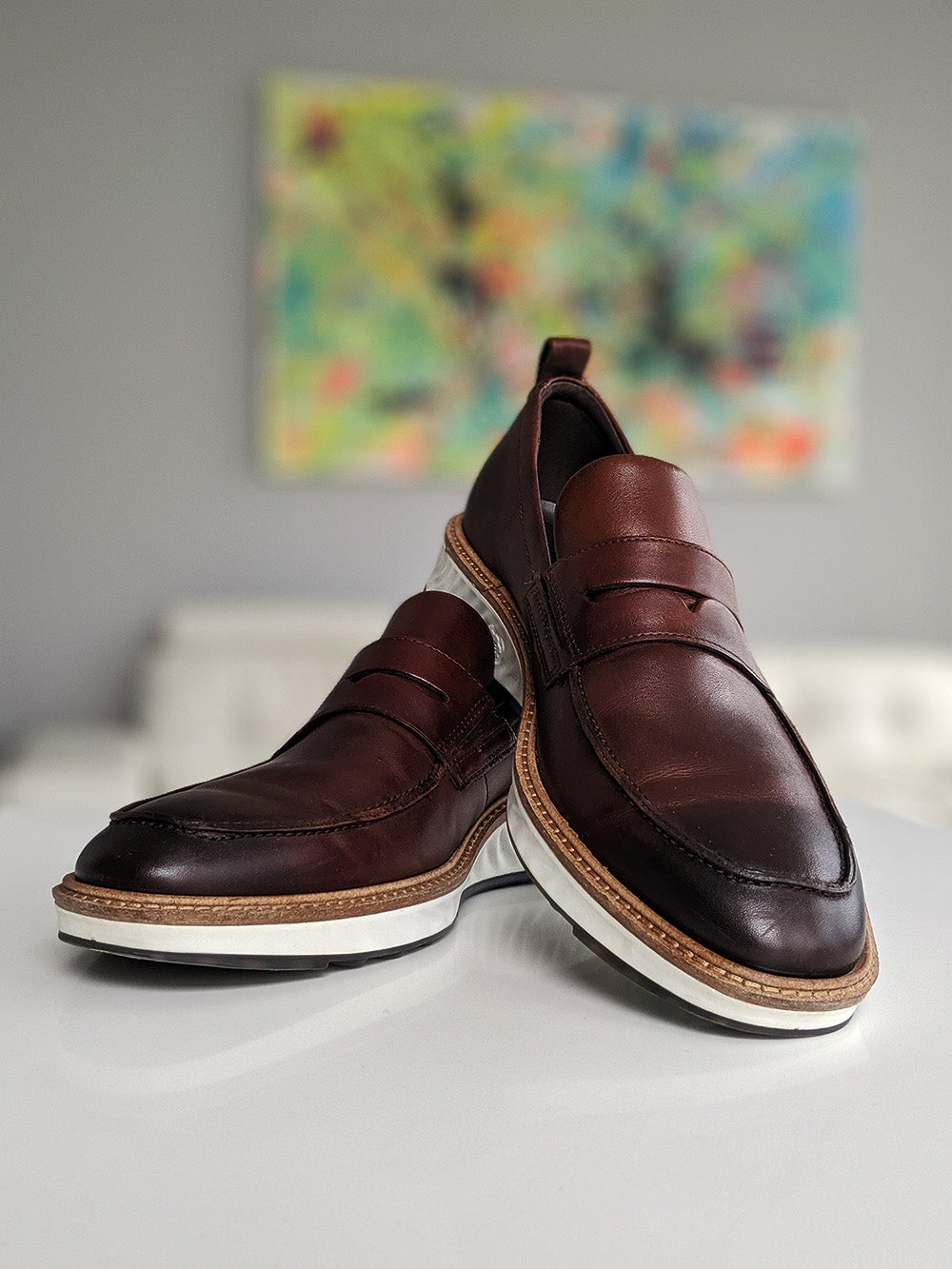 Ecco takes a fresh spin on the classic penny loafer silhouette with this new shoe, the ST.1 Hybrid. Made with smooth, full-grain leather and with a sleek design, this loafer is destined for the active and contemporary businessman. This shoe is engineered with innovative Ecco technologies such as fluidform and phorene. Using shock-thru technology, this loafer has amazing cushioning along with a soft and light midsole that offers more energy return. With shock-absorption in every step, plus the rich and natural appearance, this shoes offers all the stability, comfort, and style you need. Check one thing off your to-do list by getting the shoe that takes a little pressure off of your work day.
Corksphere 1 Tie Sneaker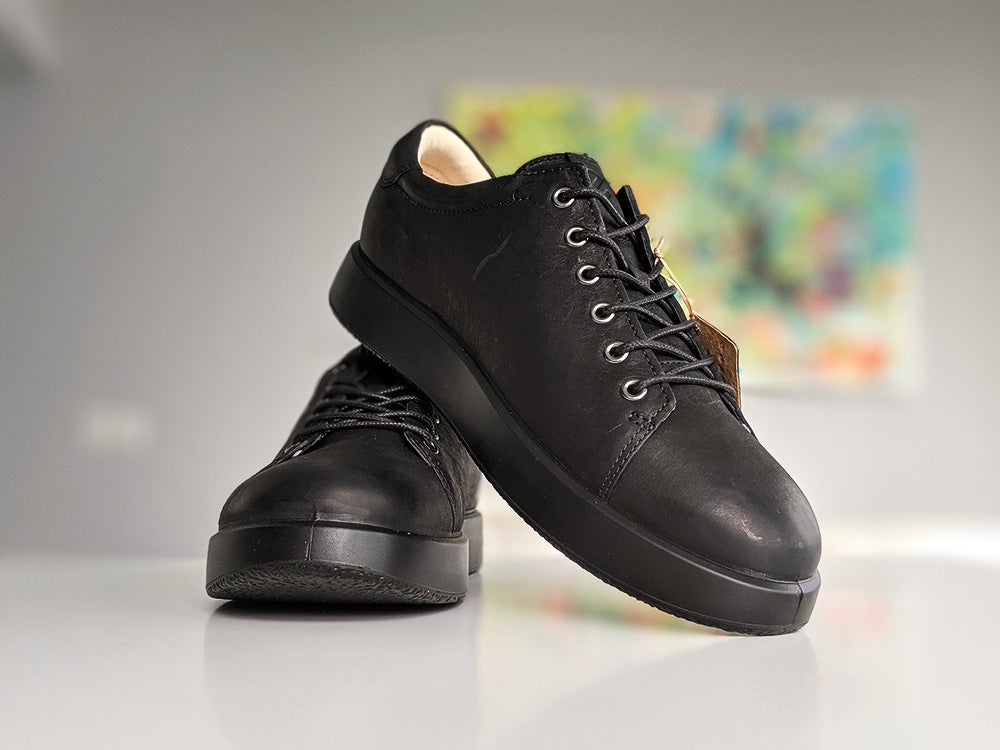 If you're looking for a street-smart style shoe that is easy-to-wear all day, every day, then this is the perfect shoe for you. The Corksphere 1 Tie is made with premium leather and innovative technologies that make it both comfortable and casually elegant. This versatile shoe is perfect for a walk through the city by day and for going out at night. The smooth leather, made in Ecco's own tanneries, has a rugged, waxed finish that is polished for a subtle shine to create a contemporary look. Also featured is the innovative footbed technology that comforts the shape of your foot and absorbs shock. Let Ecco bring you the comfort you need with the distinguished style you desire.
Scinapse Tie
Ecco has engineered a hybrid shoe that blurs the line between sports and casual called Scinapse Tie. This shoe is designed to accommodate your demanding days in the office or your time out in the city. With a weight reducing and flexibility enhancing design, along with a stretchy textile sock, this shoe gives you all the movement you need while also being supportive and comfortable. The sides of the shoe have perforated leather to ensure effective air circulation to keep your feet feeling free. The outside of the shoe is covered in premium quality yak leather that is strong, durable, and supple. The inspiration for this shoe was taken from the crevices and peaks of mountains. Reach your highest point with these lightweight and modern shoes that are perfect for the active urban lifestyle.
Ecco's ultimate vision is to be the leading premium brand for shoes and leather goods. They are dedicated to craftsmanship and engineering innovative technologies to bring the best shoe to you. Check out Ecco's website or one of their stores to see their full collection of shoes and styles.