DeMar DeRozan's Comp10 brand, Mr. Koo, and Casey Bannerman launch a limited edition basketball jersey in support of mental health awareness month.
Prairie "Mr. Koo" Koo and Casey Bannerman are both Toronto-based creatives whose wildly talented work you have seen but probably didn't know was theirs. Koo for his micro-realism geometric tattoo work, which he's done for athletes and celebrities alike; Bannerman for his artistic renderings of popular Jays, Leafs, and Raptors players. If you're from Toronto, DeMar DeRozan should be a household name as an ex-Raptor all-star small forward.
What they have in common are personal struggles with mental health and a collective road to clarity. As an ode to this, the three have come together for a limited edition basketball jersey, dubbed the "Compton City" jersey, in support of Mental Health Awareness Month in May.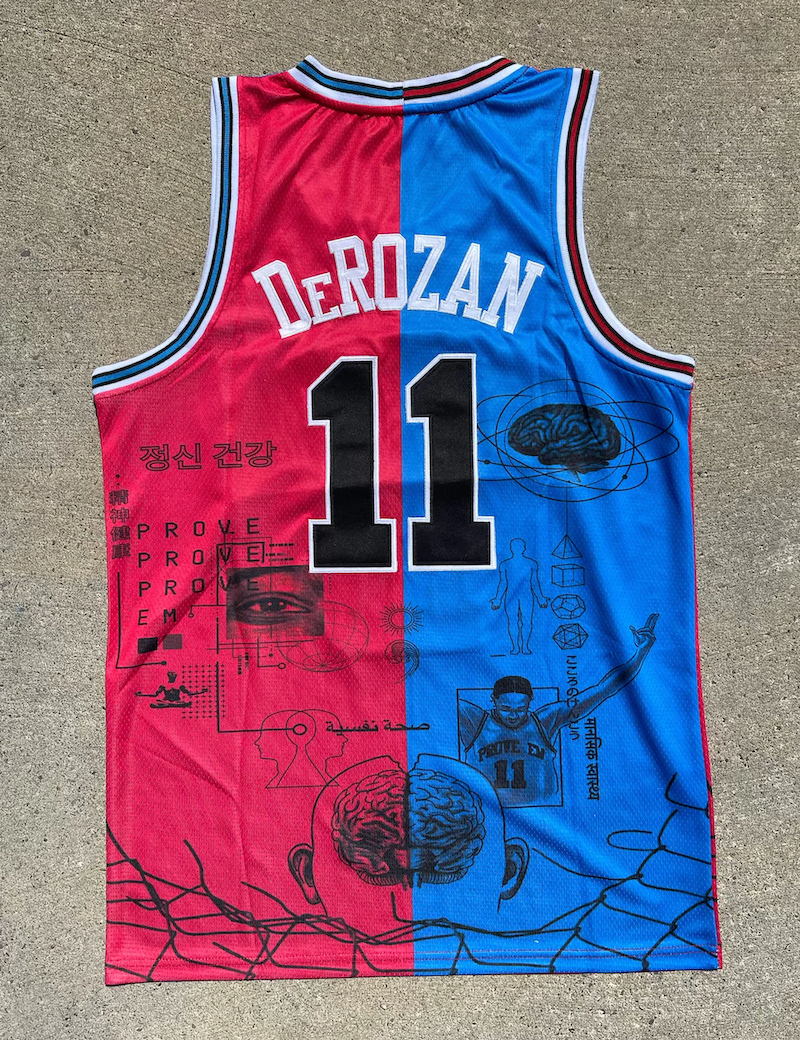 The jersey, in collaboration with DeRozan's Comp10 line of apparel, is a combination of Koo's take on geometric designs and reimagining the semi-colon, a global symbol for rising above mental health struggles, Bannerman's take on how athletes are superheroes and DeRozan's use of "Prove 'em" as a sign of strength and tenacity. 
You can buy the limited edition Jersey, while quantities, last via CaseyBannerman's online shop here. 
Act fast, because "Once they gone, they gone"