GLD, pronounced 'gold,'  was recently dubbed "The Nike of Jewelry" by Forbes.
The young jewelry, the line started in 2015, has fast become the 1st choice by celebrities and the average buyer for the urban culture. We had a chance to chat with the under 30 founders Christian Johnston and Dan Folgers and how they do what they do.
The Pittsburg natives have grown a company from a dream into a huge lifestyle brand in 5 years through the power of social media. The GLD brand represents not only urban culture but style and confidence. The two believe they were able to achieve success mainly because they are more a lifestyle brand than just a jewelry company. They started with the inspiration of seeing fellow Pittsburg natives Mac Miller and Wiz Khalifa achieve stardom and felt they too could achieve their dream of an affluent lifestyle. As they were right out of high school they decided they were going to forge their own lane. "We didn't spend a lot of time deciding on the name when we decided we were going to do jewelry and GLD just fit, it was obvious and direct" recalls Dan, when asked how they came up with the name of the company.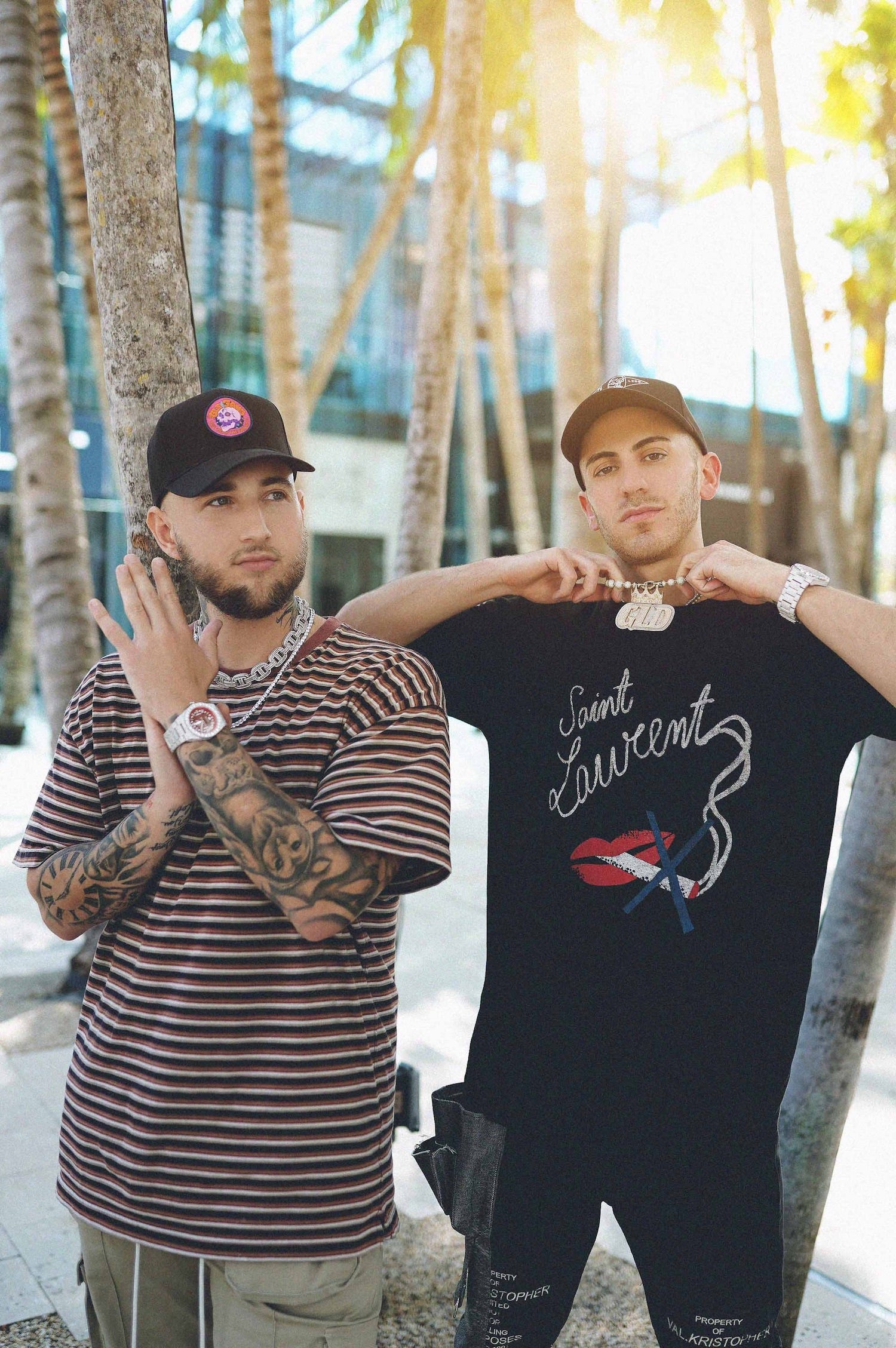 Surprisingly the guys, even at this level of success, still manage the GLD social media accounts. They take great pride in the pictures posted, responding directly to comments and DM's, putting out consistent fresh content daily. They stay ahead of the curve by focusing on the lifestyle part of it by sponsoring music festivals and networking with celeb friends and star athletes clients like Asap Rocky & Kevin Durrant to reach out to their fan bases about new things happening with GLD, which directly drives engagement. "We really focus on our core community by personally doing live streams, we have freestyle battle Fridays, tattoo Tuesdays where we give prizes to the winners and other things like that so we consistently stay engaged with our community," said Christian.
This grass roots approach has paid off greatly as their IG is now at 1-million highly engaged followers.
In speaking with the guys you hear the passion and love they have for their brand. A love their share with the wildly popular GLD Gang give away which is a $5,000 per month split between 5 lucky fans who post the most creative picture wearing GLD product with the @shpgld and hashtag #gldgang, the guys themselves choose the winners." We wanted to offer what we wanted when we were growing up, a nice quality piece of jewelry that was affordable for the average customer but we also can create the elite pieces for clients like Carmelo Anthony, Kendal Jenner or Trippie Red" responded Dan when asked about the initial vision of the company. Their newly offered Alpha Era watch is very specific in the quality and they took their time to perfect it. The stone settings are handset, the sweeping hand movement, the different faces, and being water resistant were all details they were very particular about, "We are the face of the company so we are always wearing our stuff so it has to be right " stated Christian.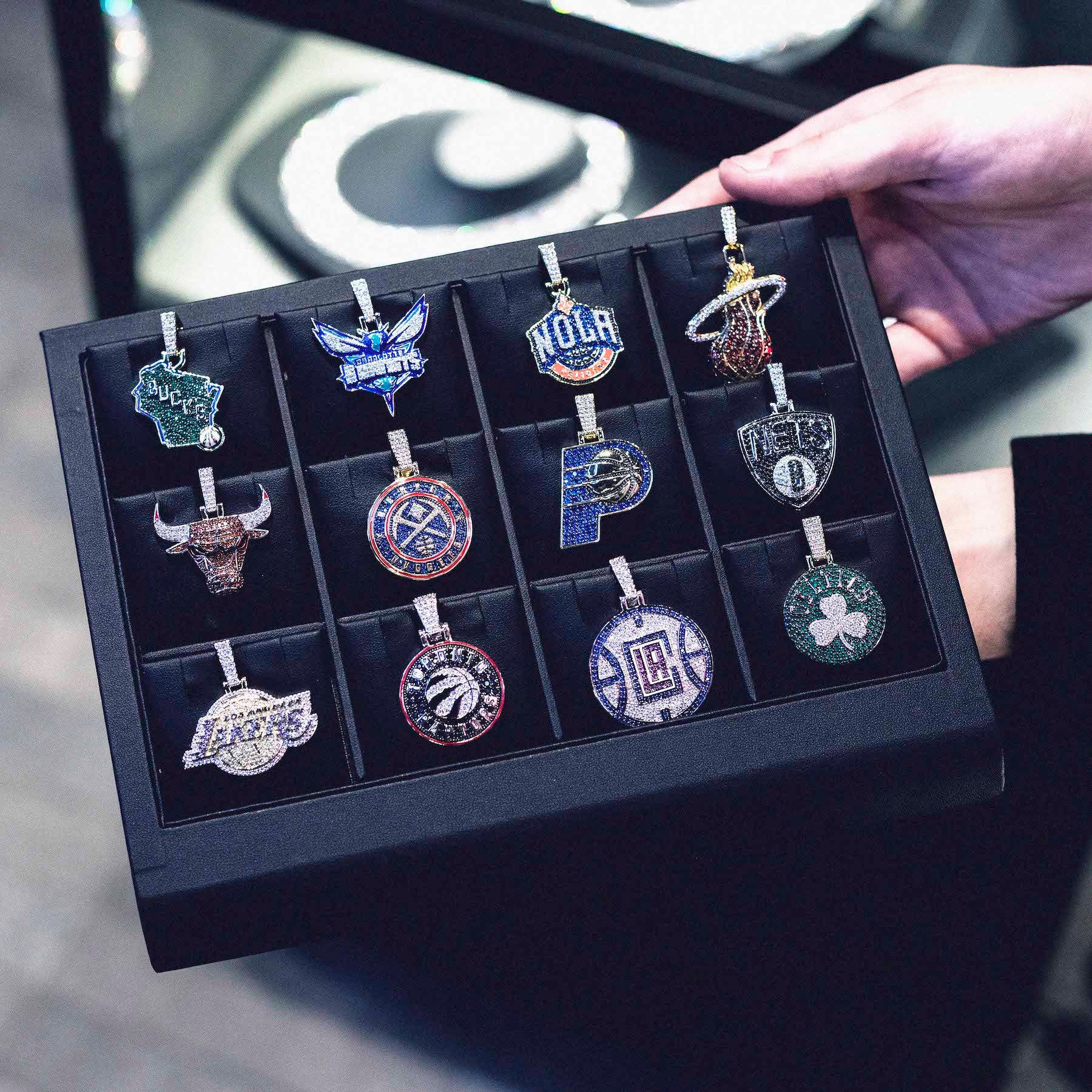 GLD has managed to do two huge partnerships with the NBA and Marvel Entertainment. Being able to offer branded license pieces from these cultural giants is a game-changer for any company. Back in February, at NBA All-Star weekend, they premiered the Cuban Links Chicago Bulls chain which was received well by fans. They are able to offer special pieces in all NBA team logos. They followed that up with Marvel where they can do licensed Marvel characters pieces as well.Schedule to launch this month with a price point ranging between $79 to $99, the GLD x MARVEL collection will include affordable, entry level pieces as well as offering designs in solid gold with precious stones. They have another major partnership to announce in the next few weeks.
On how they manage to keep their personal partnership strong and their tag team winning, the guys stressed daily clear communication, allowing each partner to work at their best strength, respect each others abilities. Their advice to young entrepreneurs is to take risks, have great belief in self and a driven commitment to make things happen no matter the obstacles, and lastly keep passionate about the dream by staying engaged with your target audience. The GLD team in their commitment to community and giving back allows two of their staff each month to individually pick a charity to give to, which allows for more diverse causes being helped.
They moved their main office from Pittsburgh to Miami, Fl and later this year will be opening their 1st flagship store that will be more of an experience than a standard store as it will be able to host events and really keep clients engaged. This company should be watched as they will only grow in swagger as they live their shared motto of keeping the dream going.