MANMADE is‌ ‌a new eco-friendly Canadian brand that produces underwear and socks designed for ‌comfort.

This is not your grandfather's underwear. These are quality essentials created to support men's wellness and health, where function trumps fashion, but they do look great.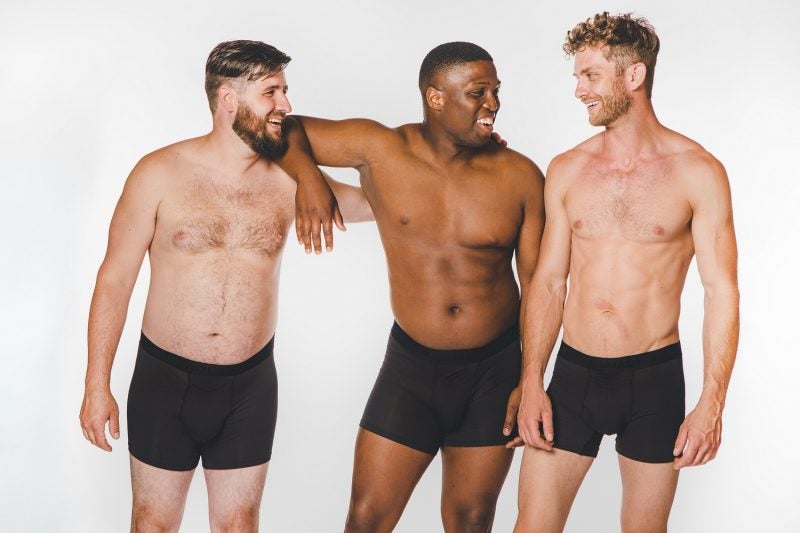 The‌ ‌company was founded by Anthony Ciavirella, Philip Santagata, Robert Marzin and Roberto "Berto" Rebelo, four lifelong friends who were tired of struggling with underwear that rode up, caused chafing, and would‌ ‌lose their shape after a few washes, so they ‌took a 10 month long journey to bring us quality underwear. They found a plant-derived, luxurious fabric from the Beechtree called, modal. Which is not only an eco-friendlier alternative to cotton, as it uses 10-20 times less water during production, but it is also softer and more comfortable.
It uses "Mansack Pouch Technology," which ergonomically separates the jewels from your thighs, I mean, that's just a necessity.  ‌In addition, it features 3D contouring support (no meshes, fishnets, or other restricting materials), anti-chafe design (reduces friction between your "boys" and your thighs) and increased ventilation (better airflow), all while‌ ‌feeling‌ ‌gently‌ ‌supported. These four entrepreneurs, who had no experience in apparel design who had quit their jobs in finance, were driven by the singular thought process to create the best underwear and socks for guys.  After several versions and trials MANMADE was born.

These entrepreneurs were also able to secure an in-person audition with Dragon's Den, so don't be surprised if you see them on screen in the near future. The brand offers a text service called 'The Manmade Concierge' where you can re-order your men's essentials by simply texting them. They will seamlessly ship what you need straight to your door.
Their earnest and fun approach of employing tik tok, facebook, IG and Linkedin to showcase their journey and directly, personally talk to their audience is one of the many ways this brand is growing fast and sets themselves apart. ‌They believe that underwear is part of self-care and should feel good, and they have dedicated themselves to supporting men and the‌ ‌community.
Needless to say, with Fathers day coming up, new underwear and comfortable socks are always appreciated and this brand will get you high praises. www.manmadebrand.com