Ever since their history-making entry into the NBA Finals, the Toronto Raptors haven't just triggered a mad dash for tickets — people all over the city have been scrambling to buy up T-shirts, hats, and other merchandized clothing.
For someone like Drake, of course, getting the best gear probably isn't as hard to come by, but Garrison Bespoke (yes, the hit show SUITS' Harvey Spector's official tailor) has ensured the team's official ambassador won't just stand out based on his super-enthusiastic cheering.
Cut of nearly 100-year-old vintage jersey nearly 100 that was imported from Europe and an OVO logo made out of diamonds, the jacket Raptors president Masai Ujiri presented Drake late last month was a moment nearly as dramatic as the team's success in the Eastern conference finals.
View this post on Instagram
Garrison Bespoke, which has a long history of weaving itself into popular culture by designing key wardrobe pieces for shows like TV's Suits, gifted the jacket to Drake. It was given to him via Maple Leaf Sports and Entertainment, however, as part of an informal tradition of recognizing the global visibility Drake has given the team through countless court-side appearances.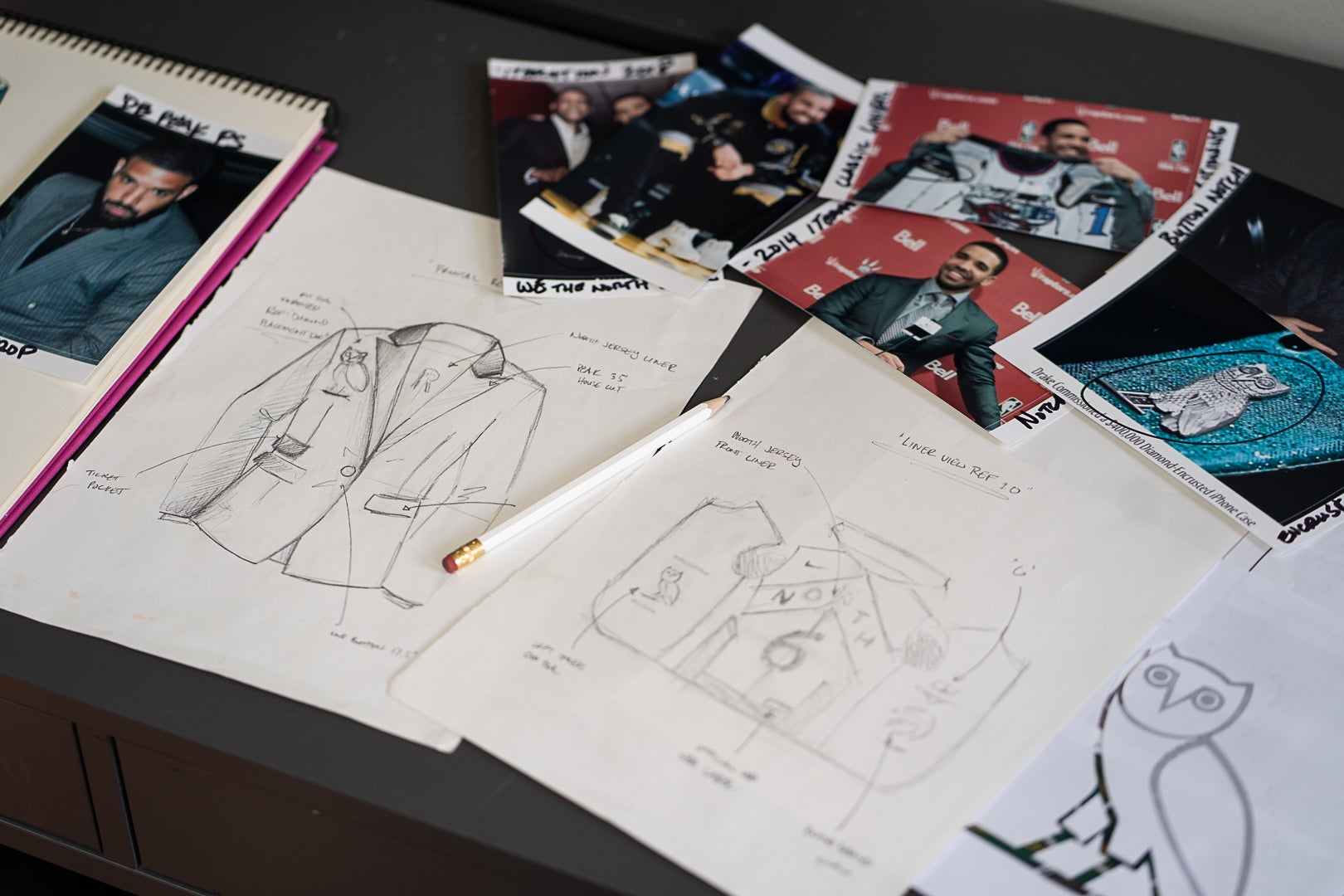 Michael Nguyen, tailor and owner of Garrison Bespoke, told Swagger designing the jacket over the past year-and-a-half was an exercise in paying attention to the finer details.
"This was not a story about sports history but craft story," he said. "In this case, it was a combination of the old-world heritage of craft and new world innovation."
The jersey cloth, for example, echoes the same material that were traditionally the basis for basketball uniforms. The more than 200 diamonds sewn into the jacket, meanwhile, were sourced via Diamond Foundry, the world's first carbon neutral producer whose work minimizes the potential for environmental impact associated with the luxury market. Each setting was digitally printed. These are the kind of things that matter to someone like Drake, Nguyen noted.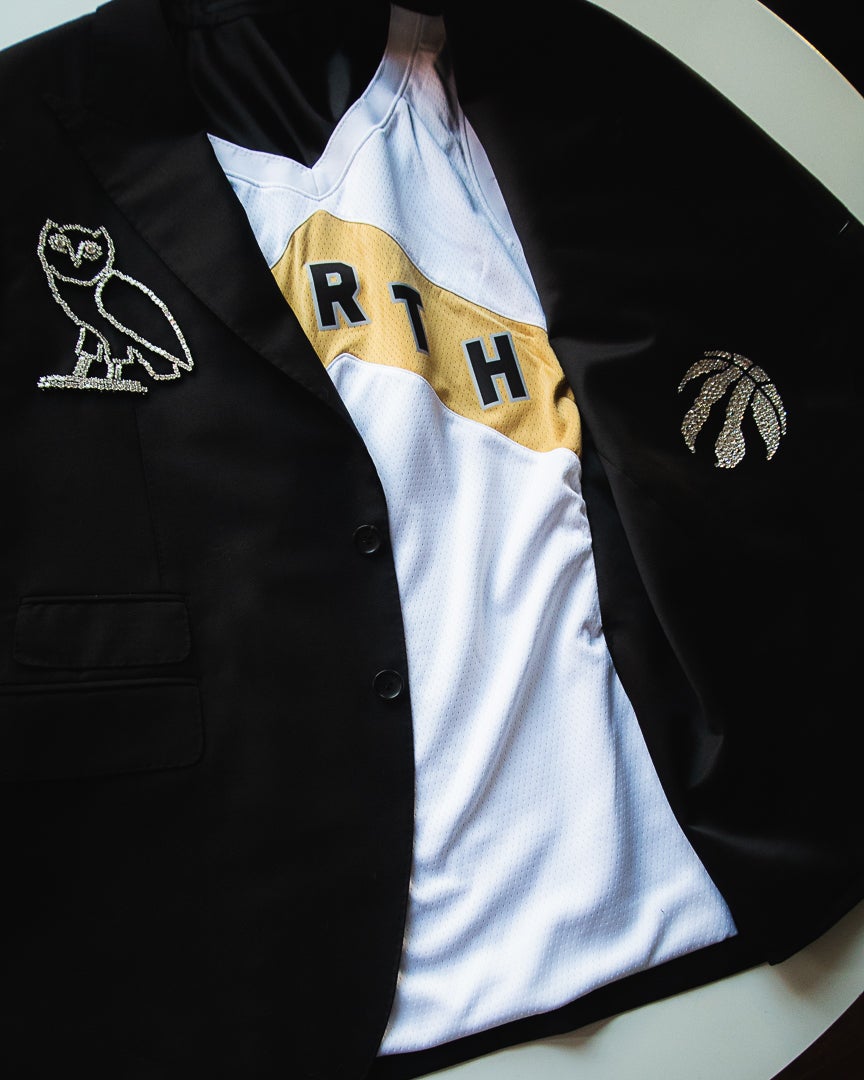 "We knew Drake liked diamonds, because we've been working with him for the last five years," he said. "When you have that kind of relationship you really begin to understand what his personal brand is all about."
And while getting a jacket of this calibre — its estimated it's worth about $747,000 at today's exchange rate — is about as likely as getting into the NBA for most guys, Nguyen suggested Drake's gift may help people rethink the possibilities of what bespoke tailoring can offer.
"We wanted to offer (Drake) the ultimate in  personalization," he said. "It has all the key ingredients of what we stand for as a brand, all in one garment."