From pain and anxiety relief to the regulation of restless sleep and skin therapy, CBD has started to gain massive popularity over the past few years. As the industry continues to develop, hundreds of different CBD companies have begun flooding into the market with varying options of products. Given the plethora of CBD brands and fake companies that might offer counterfeit, it can be overwhelming for customers to choose a reputable seller and high-quality products.
Whether you are based in the UK, Canada, the United States, or any European country that has allowed the use of CBD infused products, it's natural to make sure that chosen items are safe for use and suit your particular needs. Let's highlight the main factors you should consider before hitting the "buy" button of any CBD product.
The origin of the CBD has significant value on the final product. It can either be obtained from hemp or marijuana plants, which would determine if the CBD item you intend to purchase has Tetrahydrocannabinol (THC) in the composition.
When it comes to cannabis use, hemp and marijuana usually consumed interchangeably, but they differ in the concentration of the THC compound. THC is a cannabinoid that possesses psychoactive effects, meaning it can cause a 'high' in cases of misuse or large concentrations. Marijuana plants can include high levels of THC ​up to 30%​, while hemp often contains small traces of THC that are so low and virtually non-existent.
If you are searching for a CBD product that doesn't trigger any mind-altering effects, then you should choose a hemp-derived CBD product. Further, if you live in a country where marijuana is still illegal on a federal level, buying CBD products that are extracted from hemp might be your safest bet.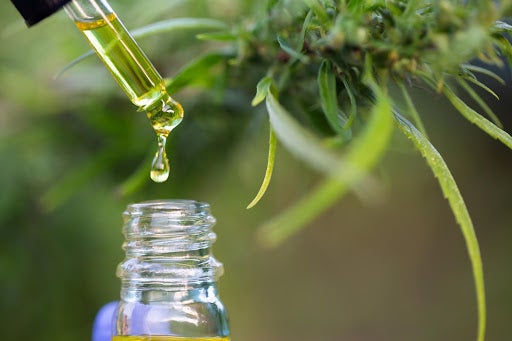 When shopping for CBD products, figure out where they are grown to be sure agricultural guidelines are being followed. While CBD is a natural compound, every plant absorbs components that occur in the air, soil, and water. In other words, heavy metals, synthetics, pesticides, harsh or toxic chemicals could end up in the CBD products. That's why the quality of the growing environment is vital to create high-quality plants and clean products.
Look for organically-grown CBD and work with well-established companies as a reputable cannabis farmer grows its plants with limited toxins, chemicals, and pesticides.
Being aware of the extraction method is another factor that influences the purity of the product. When extracting cannabinoids, there are a few ways to do this, and each of them has its pros and cons. There are three common ways of extracting CBD:
Solvent extraction. This extraction is one of the most effective and quick methods that involves dissolving plant waxes. Also, solvent extraction allows receiving CBD and other cannabinoids with beneficial components like terpenes, which give CBD products a bitter taste and bring out the healing properties. However, it requires the use of various chemicals such as butane, propane, ethanol, or alcohol to extract the CBD;
Olive oil extraction. This is a safe, easy, and cost-effective method to extract CBD that includes decarboxylating or heating raw plant materials to activate the chemicals in the plant. After that, plant material is mixed with olive oil and heated again to extract the CBD compound. However, the extract is not as concentrated and doesn't have such a long shelf life as the other extraction methods, which can be an issue for many CBD consumers;
CO2 extraction. This extraction uses pressurised carbon dioxide (CO2) to obtain CBD from the plant, which squeezes it into a supercritical cold liquid state while keeping the nutrient-rich trichomes and terpenes. CO2 extraction is the most superior method to extract CBD and the standard for quality CBD product that allows to save the CBD purity and not pollute the end substance.
Therefore, it's an essential practice to inquire about a used method of CBD oil extraction to get a high-quality CBD product that is safe, meets your individual needs and doesn't cause any unwanted reactions.
When you are looking for CBD products, you will notice three main options on the market — full-spectrum, broad-spectrum, and isolated CBD.
CBD Isolate. Such products don't contain THC cannabinoid, nor other cannabis compounds hence why they can't offer a wide spectrum of benefits, unlike full extract products;
Full-spectrum CBD. Full-spectrum CBD. It relates to products that include all cannabinoids from cannabis plants with little amounts of THC traces. When cannabinoids, terpenes, and flavonoids work together, they ensure a more significant impact and a broad range of effects, which as known as the entourage effect;
Broad-spectrum CBD. Broad-spectrum CBD. These products are loaded with components of full-spectrum CBD with no THC compound.
The provided effects of CBD products depend on the cannabinoid content that can vary between hemp and marijuana-derived CBD, method of intake, body metabolism, severity of the disease, and medical state. It's advised to try out different CBD types, as well as ways of consumption, to find the right one for you.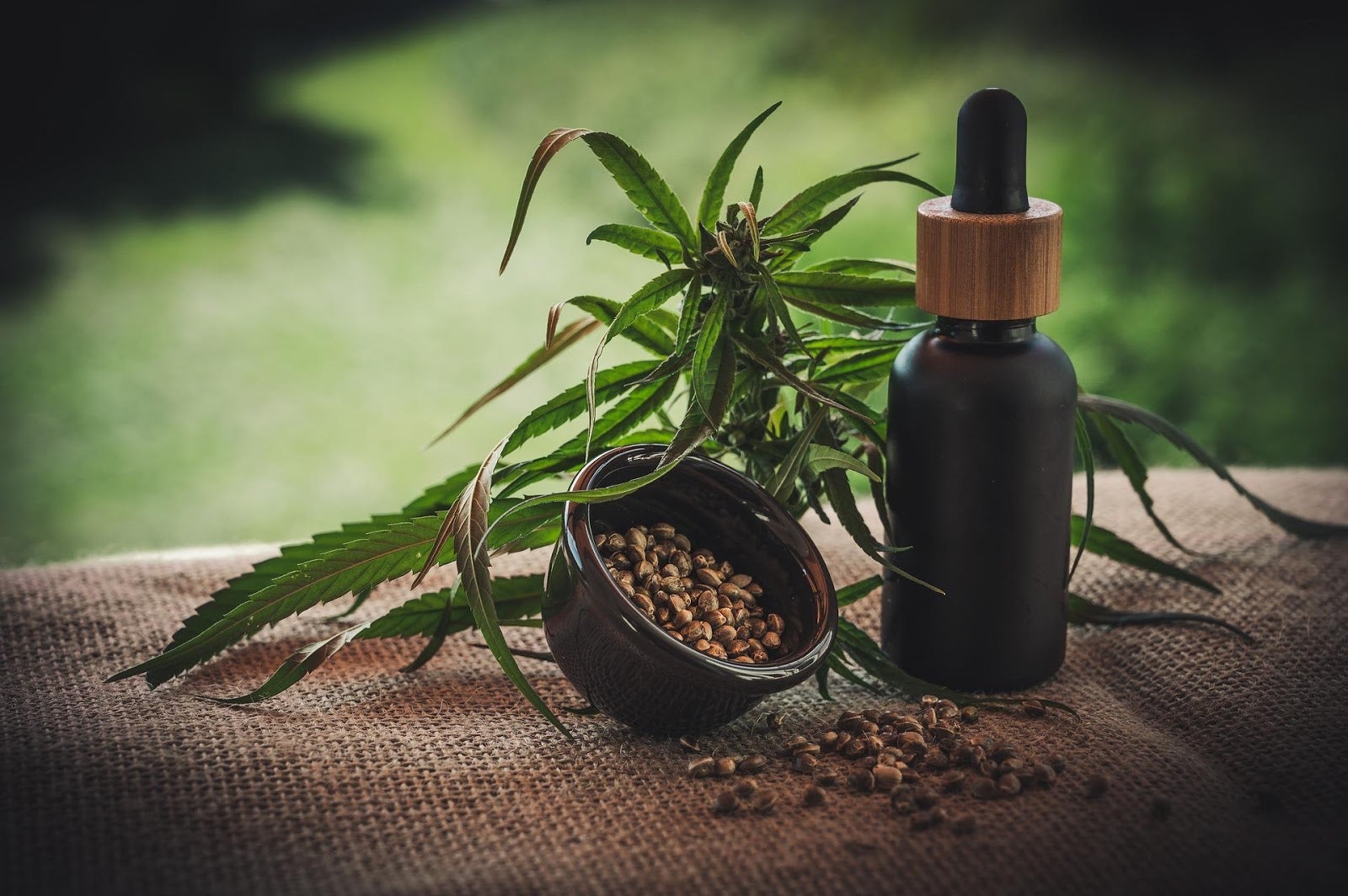 Consumers can enjoy the advantages and useful properties of CBD in many different forms, such as oils, liquids, capsules, pastes and concentrates, vaping devices, topicals, edibles, and others. Each product type involves various methods of intake, including topically, orally, sublingually, or inhaling.
Consider your reason for use, what type of CBD product you are most comfortable with, how quickly you would like to feel the positive effects, and which format will work best for you and your health conditions.
Concentration is usually listed on the product bottle or package in milligrams and shows a total amount of CBD substance in the composition. Knowing concentration can help to identify how much you are getting and if this strength is suitable for you. Therefore, before purchasing CBD products, ensure that you check items for claimed concentration that might range between 50mg and 2000mg.
People that are subjected to chronic or severe conditions such as rheumatoid arthritis should consider purchasing a higher dose. However, individuals that are looking for pain or stress relief can experiment with CBD concentrations from 50mg to 250mg. Also, if you don't notice any improvements within a few weeks, try to gradually increase the daily dosage after discussing this with your doctor or healthcare provider. This can be manifested through Urine Drug Test.
When buying CBD products, be sure to choose a trustworthy source or seller like Organic CBD Nugs. Reputable CBD companies manufacture their CBD range with gluten, pesticide, dairy, and GMO-free ingredients combined with natural herbs to improve CBD treatment.
It's essential to do a little research about CBD brand, read reviews about the chosen product, and testimonials about their service and reputation on the CBD market before placing an order.
When it comes to buying CBD infused products, expensive or cheaper isn't always better. While you can simply find inexpensive CBD goods, these products are often counterfeits or can contain harmful components in the composition. However, a high price doesn't always mean top quality either as some greedy brands might increase prices to create the illusion of high standards of available assortment.
Try to compare needed products with other offered items online to identify the average price or find out how your product differs from others, which could be a reason for overpricing.
One of the ways to guarantee that you are opting for a quality CBD product is to check third-party test results. Certificate of Analysis (COA) is made by an accredited laboratory and shows detailed information about detected ingredients in product composition and confirms legality, purity, and safety for CBD users. Also, this lab results can help you to identify potential allergens and other harmful components that might be formulated in CBD content.
Always look for COA before purchasing a product or ask your seller to provide this report to be confident that your CBD treatment is both effective and risk-free.