Instagram is among the top popular social media sites, with more than two billion users monthly. There's increased traffic for sales on Instagram, and many brands use it to create their social media presence. Creating an impact on social media requires you to have substantial followers. However, gaining Instagram followers can be challenging due to increased competition, changing algorithms, and more. Despite this, growing many loyal fans on Instagram is achievable, as

Goread.io

shows. If you want to grow your Instagram followers and increase engagement, find the best ways below.
Using Instagram reels is one of the top ways to organically grow your account. With the introduction of reels, Instagram notes that 20% of Instagram users spend their time watching reels, making it the best place for growth. In addition, sharing your feed not only as reels but also as stories will also significantly help reach many users. This, in turn, translates to an increased following.
Another way to grow your Instagram followers is by optimizing your account. Before engaging with followers, ensure you correctly set up your account. Consider your Instagram profile picture, bio, and bio links, as these define your brand. Therefore, ensure your username is search-friendly, the profile picture is professional, and the bio link(s) point to the essential pages, e.g., your homepage.
It's said that consistency is critical, and Instagram is proof. Creating and posting content randomly will only attract a small following on Instagram. However, being consistent with your posts builds up a loyal audience that is potential clients. Therefore, define and stick to a regular posting schedule to increase the growth of your account.
The other way to grow your following is to create great content. With a wide range of audience, the first step should be identifying your niche and exploiting it. Great content will appeal to more audiences. You can quickly sell your brand through how you package and deliver it to the clients. Therefore, ensure you use quality photographs and videos.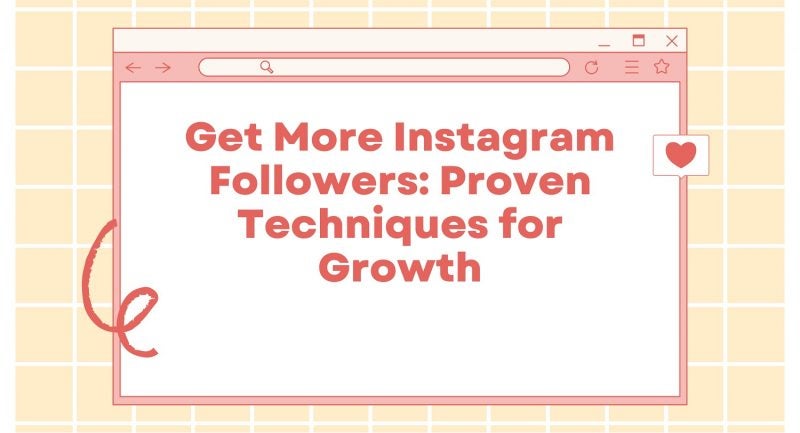 Using relevant hashtags is one of the best yet overrated ways to increase your Instagram account growth. Incorporating the right hashtags into your posts will expose your post to a larger target audience. Hashtags work to your advantage in different ways. One, your post appears to anyone who searches the hashtag, irrespective of whether they follow you. Also, some people follow hashtags, meaning your post will appear in their feed if you use that hashtag.
Another yet underrated growth technique is working with content creators. Collaborating with Instagram content creators will help spread awareness about your brand. The creators will put your brand in the eyes of the target audience, which in turn may translate to a larger following. The key is finding the right creator for your target audience.
Despite growing Instagram followers being challenging, hard work and using the proper techniques will significantly increase your account's growth. Use the above-noted methods effectively and watch as your account spontaneously grows. Follow Goread.io to learn more and organically grow your Instagram followers.