Most parents and teachers encourage teenagers to go to college after they graduate from high school.
They believe post-secondary education is the only way to achieve success at a job in life. And while college does open up a lot of opportunities, going to a university simply isn't the right choice for every person in the world.
College is expensive, and the number of majors that open up occupational opportunities is slim. If you don't know exactly what you want to do when you graduate, college might not be the best choice for you. There are still many reasons to be optimistic about the future.
We're going to list many of the great-paying jobs and benefits you can get without a college degree. This can range from the freedom of being a freelance writer to getting great Jimmy John's driver insurance as a delivery person.

We'll also touch on some of the alternative routes to education after high school, like going to a trade school or another specialized type of college.
Writer
Writing is an amazing career for people who don't have a college degree. The variety of jobs that take advantage of good writing skills has increased tremendously in recent years due to advances in technology. The remote working environment of the pandemic has created even more writing jobs because they can be done so easily from home. 
Some of the more advanced jobs in the writing field, like editing at a big publication, may require a college education. We want to focus on careers that are more self-sufficient. Blogging or creating your own website may require entrepreneurial skills, too, but they start with great writing skills.
Because you are your own boss for these jobs, nobody is there to judge whether you went to college. Even if you apply to write for a company, the people who look over your resume are going to be more interested in your writing samples than your college experience.
Due to writing being such a universal skill, anybody can give it a go. If you want more structure for your first entry-level job, writing as an intern at a marketing agency or being a copywriter are both great for writers who don't have a college degree. 
Writing is one of those jobs that starts as a hobby first. If you like creating stories, sending a poem to your mother on her birthday, or even crafting a song on the guitar, you may just have a knack for writing. See if you can translate these unique skills into a job in writing.
Delivery Driver
Being a driver is not for everyone. But it does take advantage of a skill most people have in their daily lives: driving a car. If you are comfortable with being on the road all day and enjoy the act of driving, then being a delivery driver is an opportunity that pays well.
One of the things you need to keep in mind is your insurance company will not cover you in an accident on the job. Your personal policy is different than a commercial vehicle policy. Talk to your employer about who needs to take out insurance on the vehicle before you start your job as a delivery driver. 
Server at a Restaurant
Being a food service worker gets a bad reputation. Some customers think they are in charge and say rude things, and they don't respect workers at restaurants. Bosses often ask their servers to work insane hours, and this got worse during the pandemic as the food industry was hit hard.
Fortunately, some people enjoy the incredible number of benefits to working as a server at a restaurant. Kind and friendly people who dine in can outnumber rude customers, and if you have good social skills you will enjoy this aspect of the job. The financial side of being a great server is also compelling: receiving tips.
If you are great at what you do, it will increase your income dramatically. You can't control tips, but you can control your attitude and personality. Building a welcoming atmosphere at a restaurant for diners will result in good tip money.
The longer you work in the restaurant industry, you may be able to apply for and get jobs at more upscale restaurants. This means even bigger tips. You're going to make a lot more money working at a fancy steakhouse than at a fast-food joint or casual restaurant.
And the best part is college is completely unnecessary for this job. There is no reason to waste time getting a degree in this field unless you are going to be a chef. This would lead to a culinary track in college. Serving requires no cooking skills — just people skills.
Entrepreneur
Being an entrepreneur is a very vague job description, but it's kind of what makes it such a great opportunity. Being an entrepreneur allows you to take whatever skill of your choice and capitalize on it by creating a good business plan. If you create a good product and have great advertising, you can sell pretty much anything as an entrepreneur.
The amount of entrepreneurial jobs available right now is even greater than ever. Technology and remote work have expanded the job market in entrepreneurship. Selling things online has opened up so many more opportunities unavailable before.
Plumber
Being a plumber is a job that pays really decent money, and all it takes is to put in the work to learn it. There are many specific skills you need to be a plumber. Sometimes becoming a plumber requires getting certified from a technical school, but it doesn't require a traditional university degree.
Electrical careers, construction careers, and other hard labor jobs requiring technical skills are in the same category as being a plumber. These jobs are usually easier to get into if you had a family member in the profession. They can get you into the field with a recommendation to the company they work for.
Hopefully, you can see now that you aren't left out in the cold just because you opted not to go to college. There are plenty of chances for you to succeed if you get creative in your job search and take advantage of the skills you have.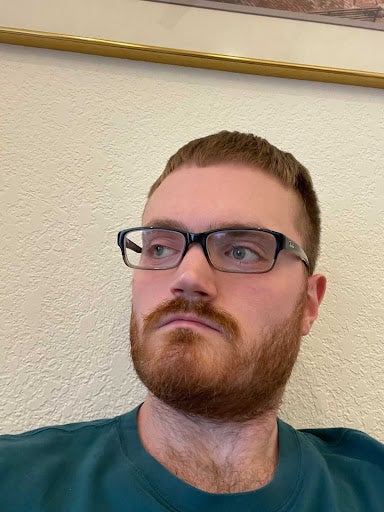 Shawn Laib writes and researches for the auto insurance comparison site, AutoInsurance.org. He wants to help people understand how they can take advantage of insurance discounts on the job.