As the end of the year comes closer, it's a great moment to start thinking about gifts for your loved ones. There's plenty of tech available that can help enhance your favorite hobbies, letting you do more with less equipment. Here we give you some of the best tech gift ideas for different passions and interests.
Film Buffs
Is your loved one a massive movie buff? Help them set up the ultimate home movie theater with some cool tech gifts. Projectors have come a long way from noisy boxes with diminished quality. Now, there is a wide range of projectors, costing from as little as a few hundred to thousands. But some of the essential features to look out for when selecting your gift of a home projector include contrast ratio and a good range of adjustment.
The best living room projectors have high zoom and good lens shifting, which means no matter how big or small the room is, it will work well.
Any movie lover will tell you that excellent sound quality is a must. And to add that movie theater feels a powerful sound bar is a perfect gift. A quality sound bar system will give add to an immersive movie experience.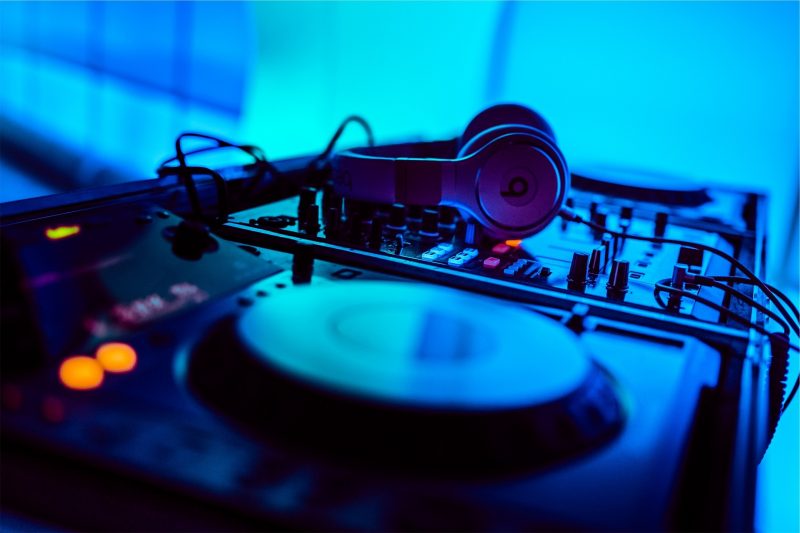 Source: Pixabay
Music Lovers
When thinking up a good gift idea for your musical friends, don't just go for the obvious option of a streaming subscription, but show them your love with something extra thoughtful. The ultimate music enthusiasts' gift is personal studio equipment. The essential equipment for studio setup has to be a virtual console. Naturally, depending on your budget, you could gift anything from plugins, speakers, headphones, or mixers. But, an excellent music gift for all ages is, for sure, the latest software for all-around music production. 
Your loved one will also appreciate a cool pair of headphones with fantastic sound quality. Whether for a home studio or everyday use, quality headphones are always a substantial gift. Take it a step further and gift some comfortable noise-canceling headphones.
Gaming Enthusiasts
With all the news about the Metaverse, everyone is excited to see what all the hype is about. For the gamer in your life, the top gift choice has to be a VR headset. Gaming, in particular virtual reality, has come a long way in the last year, with the next generation of hardware and design now available.
The best VR headsets on the market are designed for anyone 13 years and older. Heads up, virtual reality will be trending next year, so don't leave it to the last minute.
Source: Pixabay
Adventurers
If you have an adventurous friend who is looking to travel and document their trips, a drone is a dream gift. The beauty of a drone is that it can capture images and videos of places that are usually not accessible, allowing the user to capture unmissable landscapes, mountains, lakes, wildlife, and historical sites from a unique perspective.
Not too long ago, having your own drone was something unaffordable for most of us, but these days drones are far more reasonable. Drones vary greatly in price, with the cheapest options costing around $500.