Prime Day is here and we've done the research on the best deals!
Discover the best Amazon Prime Day products for 2023! From cutting-edge electronics and state-of-the-art smart home devices to top-of-the-line cameras, fashion trends, and fitness gear, our unbeatable deals have it all.
RYSE SmartShade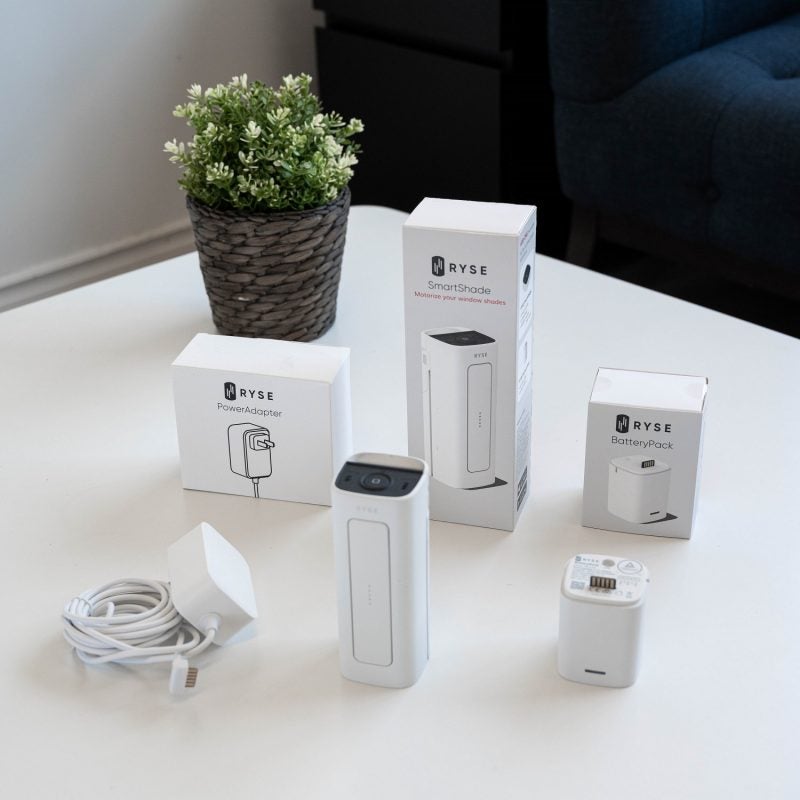 RYSE SmartShade is a smart home device that easily converts your manual window shades into motorized shades, in a matter of minutes! You can control your shades via a mobile app, the on-device buttons, or via voice with Google Home, Amazon Alexa, or Apple HomeKit. You can even set schedules so your shades can open up to natural sunlight to help you wake up in the mornings, and automatically close in the evenings to give you extra privacy. Keep the shades you love, and automate them with RYSE SmartShade!

DISCOUNT CODE FOR 20% OFF: PRIMEDAY
Buy now
Purifyou Glass Water Bottles

Introducing Purifyou Glass Water Bottles, the perfect companion for your hydration journey. Available in four sizes, these bottles are designed for enhancing your daily hydration habits while preserving the planet. With volume and time markings, you can easily track your water intake throughout the day. The thick silicone sleeve also provides a secure grip and protection, while the stainless steel lid insert ensures no plastic ever touches your water. These reusable bottles are not limited to water though – they also work great for juicing or that on-the-go iced coffee. And with glass, there are no more harmful chemicals in your water. It just tastes better — one sip, and you can't go back… see for yourself today!
Buy now
Clevr Blends
Don't miss out on the ultimate Prime Day treat with Clevr Blends! Prepare to tantalize your taste buds and experience pure bliss with their extraordinary lineup of signature SuperLattes, including Chai, Coffee, Golden, and Matcha blends, all at a fabulous 20% off! Whatever your craving may be, Clevr Blends has crafted an extraordinary range of SuperLattes to cater to your every desire. Don't let Prime Day slip by without treating yourself to the delightful indulgence of Clevr Blends' SuperLattes!
Buy now
EBODA Portable Bluetooth Speaker
The EBODA Bluetooth Shower Speaker is a waterproof wireless speaker can be used in bathroom, shower, pool, beach, camping, picnic, kayaking, etc. This portable speaker offers up to 15 hours of battery life thanks to it's 2000mAh lithium batter. Offering excellent sound quality  and features 4 different lighting modes this Prime Day Deal is one you don't want to miss!
Prime Day Discount: 43% off!
Buy now
JEWJIO Vintage Black Toaster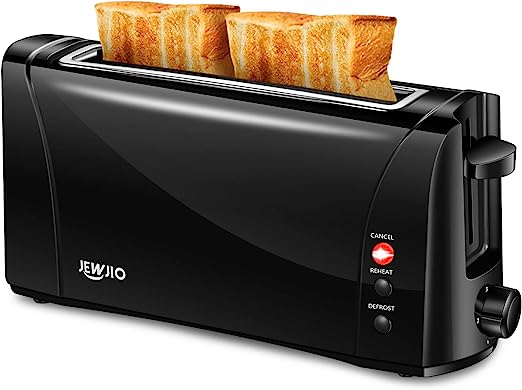 This best rated Prime two slot toaster offers a sleek look with extra wide slots. The 9.8″ long 2 slice toaster can not only accommodate longer bread, but the long shape saves kitchen counter space and is perfectly integrated with appliances.
Prime Day Discount: 15% off!
Buy now
Ardell Beauty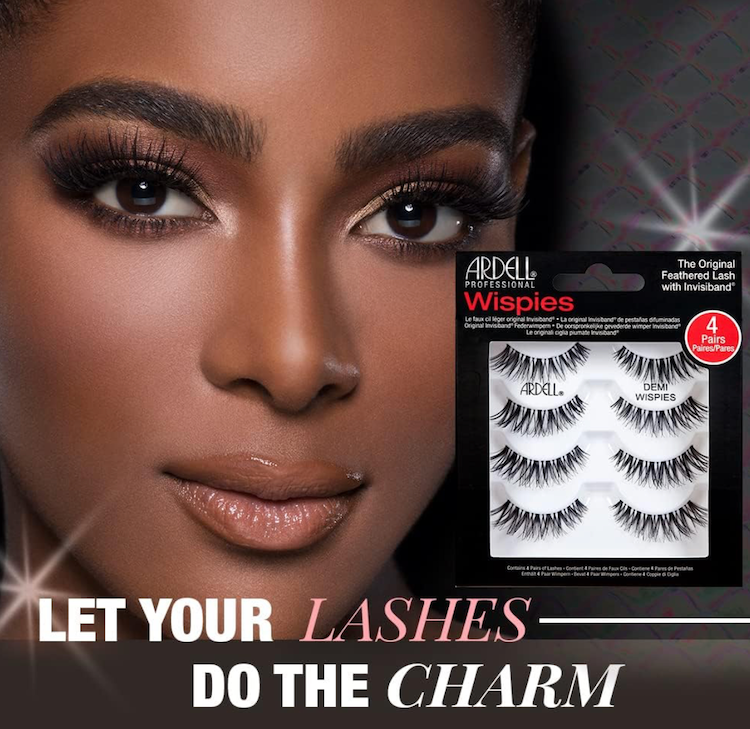 If you haven't tried iconic lash brand Ardell now is your moment! These high-quality lashes used by makeup artists and influencers around the globe are offering Prime Day Deals you do not want to miss!
Prime Day Discount: Duo Striplash Adhesive – 3 Pack Clear: 20% off
Prime Day Discount: Ardell Multipack 6 Wispies, 1 count: 15% off
Buy now
Vega Sport Protein Powder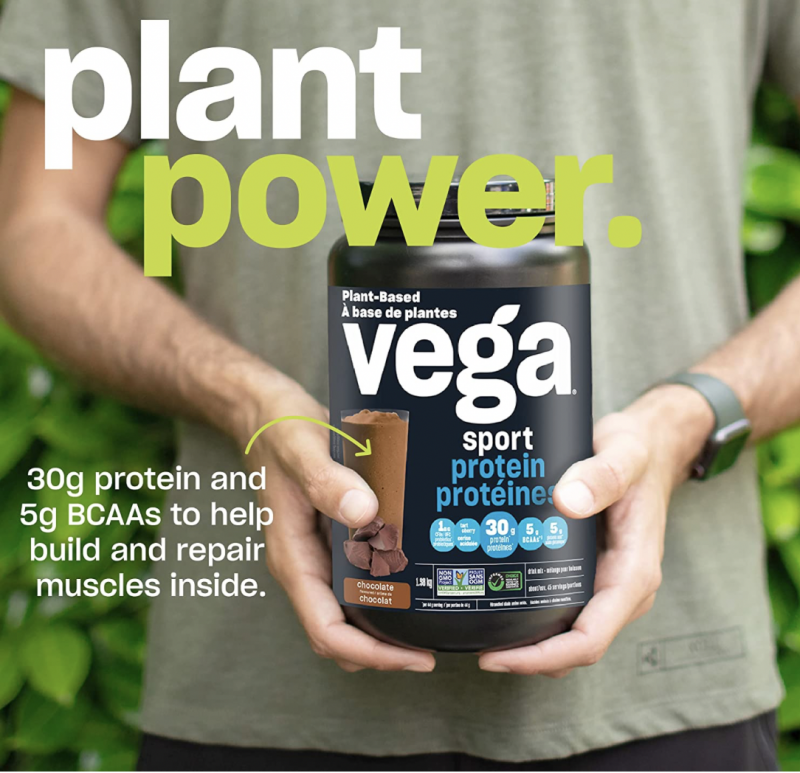 If you're looking for a quality protein look no further than Vega Sport! This clean plant based pea protein is vegan and offers 30 grams of protein in each serving. For Prime Day receive 40% off the 1.98KG container.
Prime Day Discount: 40% off!
Buy now
Aeroplan
Aeroplan Members will have the unique opportunity to earn 5X the points when shopping eligible Amazon categories via the Aeroplan eStore on Prime Day.
Reward opportunities don't stop there! Throughout the duration of the event, Aeroplan and Status Members will be eligible for the following rewards when using the eStore:
5X the points when shopping eligible Amazon categories

Including beauty, home improvement, major appliances, Echo devices, and more

TD Aeroplan Cardholders receive an exclusive points bonus! They can earn an extra 5pts/$1 spent when they use their TD Aeroplan card for their purchases. That's a total of 10 pts/$1 spent
Aeroplan Status Members earn an extra 2 pts/$1 spent on their eStore purchases – just for being a Status Member
Amazon gift cards are also on sale! Redeem and save up to 4,300 points on all Amazon gift cards at the eStore until July 16
Buy now
Biuone Dash Camera for Cars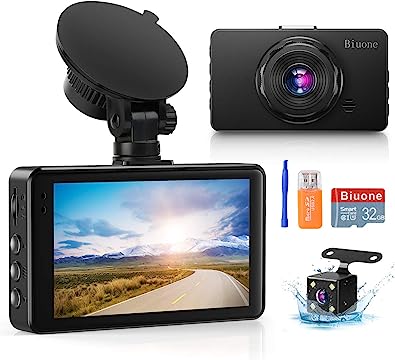 This Dash Cam comes with a 32GB microSD card, a 3-inch IPS display, and the ability to store even more video in the camera. In addition to the forward-facing camera, it has modes for loop recording, motion detection, and other functions.
Prime Day Discount: 44% off!
Buy now
Budding Joy Clothes Storage Bins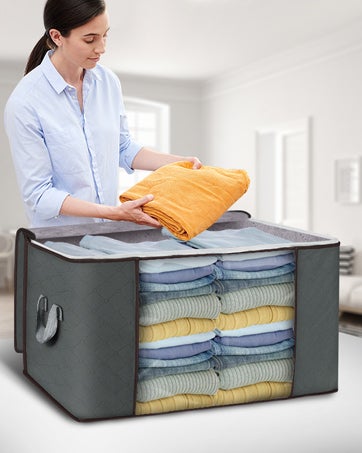 The ultimate storage bins for your home! Budding Joy Clothing Storage Bags are easy to carry, have a window so you can easily see into the bin and are made with quality materials. Organize your closet with their Prime Days today!
Prime Day Discount: 15-45% off!
Buy now