Coffee shops are an extremely important element of culture – not only globally but also in
terms of local communities and smaller cities. A coffee shop is a place of meetings,
discussions, making up new ideas, getting to know the locals, and creating an outstanding,
original atmosphere.
It's not surprising that for many people coffee shops are almost like home – they work or
meet friends there, sometimes spending even half of the day with a cup of aromatic
espresso or cappuccino.
The ubiquity and social role of coffee shops pose a real challenge to the coffee shop owners
who need to meet the standards of the local community if they want to become a great and
widely recognized meeting point.
Below, you'll find some ways in which you can make your coffee shop a place that
contributes to the local community.
Build Your Brand Image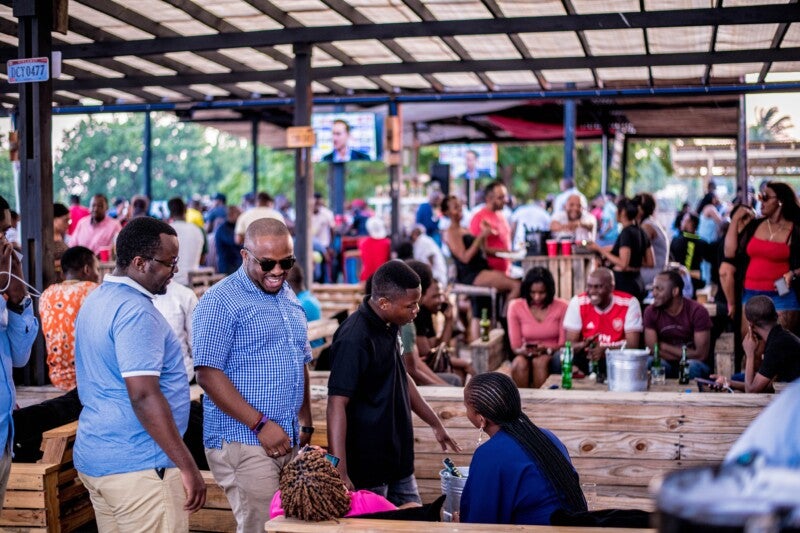 Building your brand image is crucial to start any marketing actions. It's necessary to get
recognizable if you want to lure more customers and make them loyal.
In order to make your coffee shop recognizable, you need to invest in a logo and other
marketing materials. It's also a good idea to become active in social media, such as
Facebook, Instagram, or Twitter, to get in touch with your customers. People really
appreciate direct contact and straightforward communication.
Building a positive brand image can not only be useful in terms of being recognizable locally,
but it can also be an excellent starting point for developing for a greater scale, for example,
by launching a chain of coffee shops in various places.
To get to know more about how to boost your brand's image, read this article.
Cooperate with the Locals
Another option to contribute to the local community is to engage in cooperation with the local
producers, farmers, or company owners. For example, you could cooperate with local
sweets or coffee manufacturers in order to promote products or services that they offer. You
can also sell some fancy coffee-related items, such as reusable cups or HotShot Coffee Sleeves.
Such cooperation may have positive effects not only on the image of your coffee shop, but it
can also make a direct profit – when people who cooperate with you sell your products, such
as coffee, you may get a percentage of it. You can also contribute to the trend of choosing
local products and places over globally known businesses.
Organize Events
Especially in smaller cities and communities, coffee shops or restaurants are a good place
for holding local events, such as business or creative meetings, or interviews with people
important for the local society (like writers, politicians, and others).
As an owner, you can organize such events free of charge, as you will still have quite a big
profit from it – everyone who visits your coffee shop at that time will surely buy a drink or
something to eat.
What's more, you can get positive recommendations from the participants who may
encourage their friends and families to visit the place in the future.
Narrow down Your Profile
It's no coincidence that coffee shops that specialize in certain areas are more popular and
frequently visited by customers. There are, for example, travel or vegan coffee shops, or
those specializing in original, high-quality coffee brands.
When your profile is more narrowed down, the coffee shop will be more easily recognizable,
and it will have a large group of loyal customers. You can also support some local ideas, for
example, by organizing workshops or events that correspond to your interests and your
coffee shop style. To read more about various ideas to create a fancy coffee shop, click here.
Advertise

The power of advertisement is huge, also when it comes to local communities. However, if
you want to target your neighborhood, it is not necessary to invest in online marketing that
much – advertisements based on leaflets, banners, promotions, and discounts also prove
fantastic in this case.
If you want to get promoted in your neighborhood and make some voluntary contribution at
the same time, it's a nice idea to take part in charity actions, for instance. These are usually
really popular as they involve the majority of the community and generally join people
together. To read more about charity work and ways of engaging in it, click here.
Conclusion
Coffee shop owners who want to be a significant part of the local community face a big
challenge. Not only do they need to invest in standard brand marketing, but also to adjust it
properly to the local needs.
However, it is possible to create a place with a unique atmosphere, and a lot of loyal
customers, who will surely contribute not only to the popularity of the coffee shop but to the
general local entertainment trends as well.