Over the past 10 years we have seen the emergence of a whole segment of work we now call "fractional," as in a fractional chief financial officer CFO or fractional chief information officer CIO.

Gene Siciliano, a former CPA and seasoned CFO, came to realize in 1986 that there were many small firms that needed the knowledge and support of an experienced CFO. But they could not afford to pay $200,000 and up at that time for such a resource while simultaneously dealing with an ever more complex set of financial circumstances in their attempts to grow. Gene thought about it, spoke to a number of companies and experienced consultants across the country, and became the early pioneer in what we regularly call today a fractional CFO, CTO or CMO. He named his firm CFO for Rent®. Whether it was a special problem or project, or the need to have a regular CFO one or two days a week, Gene and his team paved the way for the whole fractional work phenomenon. Today there are fractional executives in finance, IT, marketing and HR.
In the past 20 years it has become more apparent that all jobs have a beginning but also an ending, with an avenge lifespan of about two to three years. The great majority of corporate careers tend to be a series of jobs until an employee reaches their fifties. From there, circumstances either allow or force the individual to break out into free agency and the so-called gig economy, where they work as a free agent doing work more aligned with personal interests – or better yet, work aligned with an often buried passion that they were unable to achieve early in their career.
Breaking free of the corporate "in and out" employment game sometimes comes with the realization that there should be more to life than just work. It was accelerated for many by the pandemic, which allowed people to think about what kind life they really wanted to live. For a growing number of folks, being unhappy or insufficiently paid in their work had become unacceptable, thus giving birth to the Great Resignation, with almost 48 million people walking away from their jobs. It may have been ameliorated somewhat with the acceptance of Covid as being here to stay and the need to move back toward the norm as far as job turnover goes. Nevertheless, the resignation trend still has legs, with almost four million people quitting their jobs in January of 2022. That's just one of the many factors that contributed to the record number of jobs, both professional and non-professional, currently going unfilled at about 11.2 million in the Fall of 2022. Corporations must re-think the make-up of their workforce as they scramble to find ways to get the job done, with or without people. Corporations today are already working to integrate ever more intelligent robots to perform work which was once thought only human beings could perform.
The lack of talent to fill traditional jobs has also been exacerbated by the advent of the "Portfolio Career," a term from Charles Handy that I redefined some 30 years ago. The Portfolio Career allows talented professionals to work as free agents and use their core skills and experience over multiple streams of income. This often comes in an unplanned way, beginning with a consulting assignment using core skills as a platform from which to operate and then building secondary income sources such as teaching, coaching, speaking, writing, building/restoring, painting or sculpting to name a few. The key is to leverage one's skills, experience and interests into a diverse portfolio of income-producing work activities. These activities and gigs will always change over time but not so much as traditional employment, where for most the average length of a job is two to three years. Building a Portfolio Career can actually increase job security with some parts that may never change, as with painting/sculpting, playing (musical instrument), teaching, coaching, building furniture etc. Again, the reality in corporate America remains the same: all jobs are temporary! We are all actually self-employed.
The gig economy now claims about 22% of the professional workforce who have opted out of the traditional workforce and into free agency. I am reminded of Daniel Pink's seminal book, Free Agent Nation, foretelling much of this back in 2002.  Free agency becomes more attractive to those aged 50 and up, professionals with the skills and knowledge that can take them through another 30+ years of productive life and work. The gig economy will continue to grow after being accelerated a bit by the pandemic of 2020.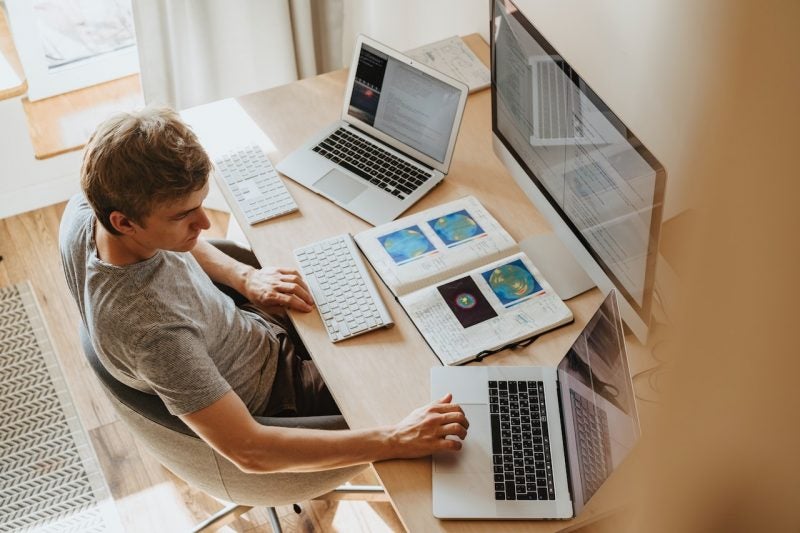 The fractional or portfolio career might not be right for everyone, but there are some benefits for both the individual and the corporation:
FOR THE INDIVIDUAL
More life control, and the ability to better integrate life and work together.

Ultimately more job stability, with no sudden loss of job and all income.

Freedom from stress found in all corporate jobs such as internal politics, layoffs, toxic bosses etc.
Ability to do whatever you want when you want.
FOR THE SMALL CORPORATION
Gain access to top C level talent as needed which is not ordinarily affordable in a full-time gig.

Affordable talent based upon a shorter time needed for the work or project to be handled.

Access to strategic advice from executive level talent.
The norms of employment that we have known over the past 50 years of work in America are changing, seemingly on a daily basis. More than ever, an individual needs to think as a free agent, even in the beginning of his or her career. The fact remains, realistically we are all self-employed. In the early years most choose to place themselves in a traditional job to "learn their trade," so to speak. Certainly, the future of work is changing, and we must learn to partner with machines who can already perform work once thought fit only for human domain.
If you are 45+, it is time to give thought to your long-term employment goals and think about the possibility of the Portfolio Career and fractional work.
Have more questions? You can reach Bill Ellermeyer at bill@ellermeyerconnect.com.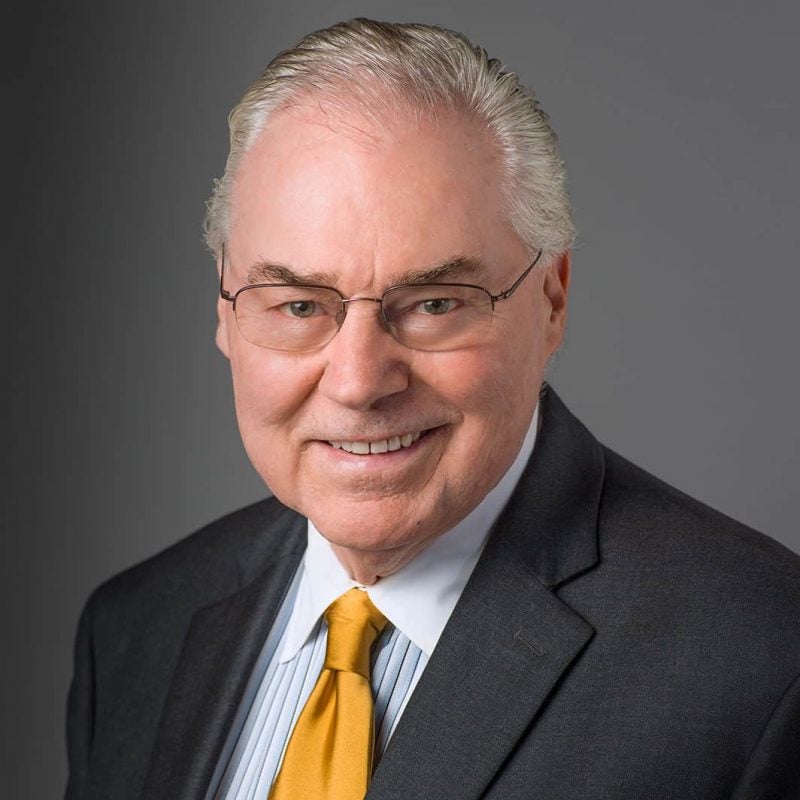 About William "Bill" Ellermeyer: William Ellermeyer is one of the most recognized Executive Career Transition Consultants in Southern California, having pioneered the corporate-sponsored career transition business in the early 1980s. Since then, Ellermeyer has become a noted speaker who regularly speaks about career management, entrepreneurship and "un-retirement." He is a master connector who helps clients build relevant quality contacts, something he believes is the bottom line for every senior executive in transition. Hundreds of Orange County executives over the past 25 years have benefited from Ellermeyer's remarkable talent and solid expertise. In addition to having pioneered the outplacement business with the creation of Career Management Services, he participated in the creation of the Association of Professional Consultants, the Global Network and the Senior Executive Forum.
About Ellermeyer Connect: Based in Tustin, Calif., Ellermeyer Connect is an executive career coaching business that guides its clients through career transitions and beyond. The company specializes in working with people from the executive search, investment banking, private equity, turnaround management, employed executives and other professional service industries. Founder Bill Ellermeyer provides the primary coaching for every client in the program and provides unlimited access. More than a career counselor, Ellermeyer acts as a personal agent to his executive clients, introducing them to powerful connections and taking them to meaningful business networking events. Ellermeyer Connect provides key connections that greatly enhance each client's visibility in the marketplace. For more information, visit www.ellermeyerconnect.com.
By: William Ellermeyer, founder, Ellermeyer Connect