There is a lot of uncertainty pertaining to the novel coronavirus, otherwise referred to as the Sars-coV-2 or Covid-19.  One thing that scientist have been able to state as a definite is that the virus does not discriminate.  What you can do to stay safe from its grips is by staying home, staying safe, and using an exclusive
Intertops casino bonus
to stay entertained!
Other than that, from the royals, to the richest and most powerful, global leaders, politicians, and heads of state – and even the Vatican City – has been infiltrated by what is being classified as the worst pandemic since the 1918 Spanish Flu.  That Intertops casino bonus and remaining indoors sounds like a pretty good POA right about now.
Britain – From the Prime Minister and Prince to the Royal Footman 
Possibly the most shocking announcement came from Great Britain, when it was announced that Prince Charles, who is next in line to the British throne, tested positive for Covid-19 on March 25th.  The news sent shockwaves throughout the world and the royal family, and the immediate concern was the safety of The Crown.
According to a statement from Clarence House, the 71-year old Prince of Wales has been displaying mild symptoms but remains in good health.  Camilla, the Duchess of Cornwall, now 70, fortunately tested negative for the coronavirus.  They're currently in self-isolation at Burnham on the Balmoral Estate located in Scotland, the statement concluded.  What could they be doing for entertainment?  We're a bit doubtful that they've cashed in on an Intertops casino bonus… but who knows?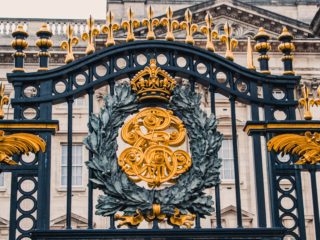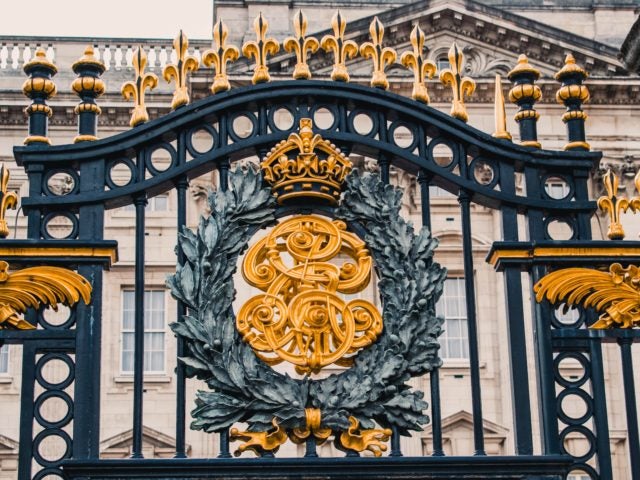 To amplify concerns, British Prime Minister, Boris Johnson, went on to reveal that he tested positive for the virus on March 27th.  Although he initially stated that his symptoms were mild, he was admitted to hospital on April 5th and moved to ICU on April 6th – although his condition is reported to be stable.
In a bid to put calm the nation, in-house arguing amongst officials and to mitigate negative financial market responses, Downing Street implemented the well-known American style "designated survivor" plan on March 23rd.  Although several ministers pushed for cabinet office minister Michael Gove to be next in line to take over from Johnson should it be needed, foreign secretary Dominic Raab is now the possible successor, as reported by The Telegraph.
In the meanwhile, Queen Elizabeth II will be celebrating her 94th birthday on April 21st, and her husband, Phillip, the Duke of Edinburgh, is due to celebrate his 99th birthday in June.  Their ages place them in the vulnerable category and there is a palpable fear sense of fear for their safety.  These fears were warranted as news reports on March 20th announced that the Queen's Royal Footman also tested positive for the coronavirus.
The Royal Footman directly engages with the Queen as his duties comprise walking her dogs, handing her letters, as well as serving her daily meals and drinks.  We're not sure about his current whereabouts or condition but he is probably self-isolating, and who knows, even utilizing an Intertops casino bonus or two!
The hands-on relationship with the Royal Footman, paired with the frequent interaction with the British Prime Minister, has raised the concerns for the safety of the Crown and led to the Queen and her consort fleeing from Buckingham Palace in London and taking up refuge at Windsor Castle instead.  At present, the Queen and the Duke are reported to be in good health.
Further news from the U.K. confirmed that their Health Minister, Nadine Dorries, had also fallen ill from SARS-CoV-2, and that she unwittingly infected her mother, who is 84-years old.  She was also the first U.K. politician to contract the virus.  Not even the British Health Secretary, Matthew Hancock was spared, as the announcement of his positive Covid-19 test reached the news on March 27th.
The United States – From Congress to Senate 
The U.S. is currently dealing with the effects of the biggest force majeure since Hurricane Katrina (2005) and Hurricane Harvey (2017), which were the costliest natural disasters on record, each resulting in damage of $125 billion.  Not even a progressive jackpot won with an Intertops casino bonus can cover those losses. Although very costly, the total number of lives claimed by Hurricane Katrina is estimated to be 1 833, whereas Hurricane Harvey resulted in 68 direct fatalities.
At this moment, Covid-19 infections in the United Stated is hovering around the half-a-million mark, with approximately 15,000 casualties, and the actual monetary losses are incomprehensible.  In terms of infection numbers, the US leads the pack.  It is not only regular Johns and Janes who have been affected and infected though – numerous big names in politics have contracted the novel coronavirus.
The first to be reported was Kentucky US junior Senator Randal Howard Paul, who tested positive on March 22nd.  Sen. Rand Paul has since made a full recover and is now volunteering at a hospital to help with the Covid-19 crisis.  He is not simply a volunteer though; along with being a politician, Sen. Paul is a physician who attended the Duke University School of Medicine from the mid to late 1980's.
U.S. Representative Mario Diaz-Balart, who serves Florida's 25th congressional district, along with Democrat Ben McAdams from Utah, tested positive for the Covid-19 coronavirus, and became the first two members of Congress to receive the dreaded news.  This information hit big network news sites on March 19th.
Several other U.S. Senators and Congressmen have chosen to go into self-quarantine after exposure to Covid-19 positive citizens.  Senator Ted Cruz, U.S. Representative Paul Gosar, Senator Mike Lee, Republican U.S. Representative Mario Díaz-Balart, U.S. Representative Ben McAdams, House Republican Whip Steve Scalise and many more.  If they're half-smart, they'd sign up and play with an Intertops Casino bonus to pass the time (and win some cash on the side).
From Canada to the Vatican City 
Further north from the hard-hit United States, Canadian Prime Minister Justin Trudeau went into self-quarantine after his wife, Sophi Grégoire Trudeau, tested positive on March 12th.  She had since recovered from the virus and in a statement on social media said that she is feeling much better.  She was given the all-clear by her MD as well as Ottawa Public Health.
Italy faced the full wrath of the Covid-19 and thousands of medical workers on the frontline of the epidemic, as well as politicians and beloved religious leaders succumbed to the illness.  The death toll is astronomical, as it is in Spain, and not even residents of the Vatican City has been spared.  Pope Francis has said that the Covid-19 virus is "testing our whole human family."
Nicola Zingaretti, who leads the Democratic Party in Italy tested positive nine days after a visit to Milan on February 27th.  Sadly, Mayor of Cene, Giorgi Valoti, 70, and Roberto Stella, 67, president of the Order of Doctors in Varese, both passed away due to complications of Covid-19.  The list goes on.
It's all rather grim news and it's not letting up – but this is the reality of the global epidemic that we are facing.  It does not discriminate against age, race, religion, culture, social status or creed. Anyone can fall victim.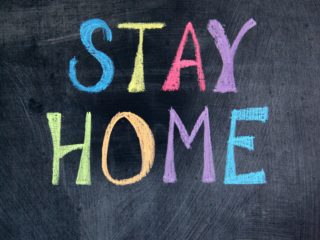 If we can give you a bit of advice…  Stay at home, get your hands on an Intertops casino bonus and outplay, outwit and outsmart the virus, from the safety of your own home.  With an Intertops Casino bonus you'll find top quality entertainment and enjoy the distraction from all that is currently wrong with our world.