Bring on Monday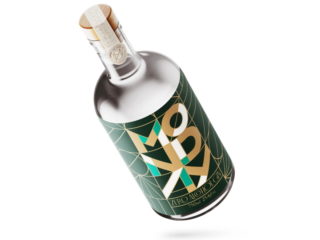 Monday Gin is a complex blend of aromatic juniper, natural botanicals, citrus and spices guaranteed to have you coming back for more. But get this, Monday Gin is free of alcohol. Have seconds, thirds, or overindulge and still wake up the next day alert and hangover free. Read along for more information on why this is the future of cocktail, at least in some part, for those who want to skip the hangovers, kick the addictions, or satisfy a pregnant partner's evening needs. Monday Gin is free of alcohol, full of spirit, and here to stay. 
Monday Gin provides you with an alcohol tasting experience down to the after warm burn. Its unique blend of high-quality ingredients delivers in taste and function. In addition to providing you with an alcohol-less experience, Monday Gin contains zero carbs, sugar, calories, and is 100% vegan. Stick to your diet, lifestyle choices or take a night off and have zero regrets. This sensory experience is a game-changer for those who love to hang around the water cooler without drinking juice. Many of us can identify a need to cut down on our liquor consumption. Every event nowadays can feel centred around alcohol. It's difficult not to participate through peer pressure or lack of willpower. Monday Gin is pleasing to your tastebuds while supportive in navigating social stressors. Now you can order your drink at a party, event, or bar and stick to your guns. 
Monday Gin was 102% funded in 48 hours, unveiling a niche for alcohol-less spirits. Monday Gin is proud to support this growing community shown by the amount of care they have put into their product. Founder Chris Boyd is signalling a cultural shift. Boyd's Monday Gin is a passion project to support the alcohol avoiders or moderate drinkers who would prefer to have a non- alcoholic cocktail between drinks. Soon gone are the wasted hungover days, dulled senses, and embarrassment of the previous evening shenanigans. There are bright and full days on the horizon, without skipping the party. Handcrafted in small batches from a family-owned California distillery Monday Gin has the potential to change your life. 
Delivered to your door, Monday Gin comes in packaging that looks like your top shelf Gin. Order for yourself or as a great looking and tasting gift for the right friend, this Gin will not go unused. A hit in reviews Monday Gin has been called "an excellent substitute for alcoholic gin" and a "game-changer." Use Monday Gin to replace any Gin 1:1 in your favourite cocktail recipe. 
On the website, www.drinkmonday.co is a wealth of Gin cocktail recipes that will have your mouth watering. Here is our favourite; 
LA LLAMA VERDE 
1.5oz Monday Gin 
.5oz Simple Syrup 
2-3 Jalapenos 
1-2 Slices of Fresh Avocado 
1 Lime 
In a blender, combine finely chopped jalapeno (sans seeds), the juice from fresh lime, slices of ripe avocado and pulse until smooth (15-30sec). Pour contents into a mixer then add MONDAY GIN, simple syrup, a squeeze of fresh lemon, and ice. Stir until cold and strain over ice into your favourite short glass. Top with quality soda water and garnish with leftover greenery. Salud! 
It doesn't get more delicious than that. 
Enjoy one of Monday Gin's delicious cocktails today and get up the next day feeling fresh. Whether your alcohol-free, keto, vegan or unsure, this Gin is the new must-have in your liquor cabinet.
Don't disappoint the designated drivers at your next party. Order your Monday Gin at www.drinkmonday.co and get drinking.