Egg nog is so passe!
What better way to help get into the Christmas spirit, than to enjoy some fun and different Christmas spirits! Delicious and colorful cocktails can be a part of your parties, not only wowing your guests, but taking your mixology skills to the next level.
Try these Swagger-tested beverages this holiday season:
Floral Sangria
In addition to looking divine, it tastes delicious. This colorful and fresh cocktail can be made in simple and small steps.

Ingredients: A cup of St-Germain elderberry liqueur, a bottle of white wine, two chopped peaches, six strawberries, six raspberries and a bunch of grapes.

Preparation: Mix all the ingredients in a glass jar, stir them and let them rest for about 15 minutes. Plenty for several cups of fruity goodness in a glass.
St.
Tropez Cocktail
Who would not like to spend these magical dates on the Blue Coast… but well, we will have to settle for a cocktail, and imagine it. This smooth cocktail graces the table and delights the palate.
Ingredients: One ounce of Vodka, one ounce of St-Germain elderberry liqueur, 1/4 cup of lemon juice and soda.

Preparation: Mix the first three ingredients in a cocktail shaker, then pour them into a long glass with ice and complement with soda. Garnish with a slice of lemon.
San Francisco Cocktail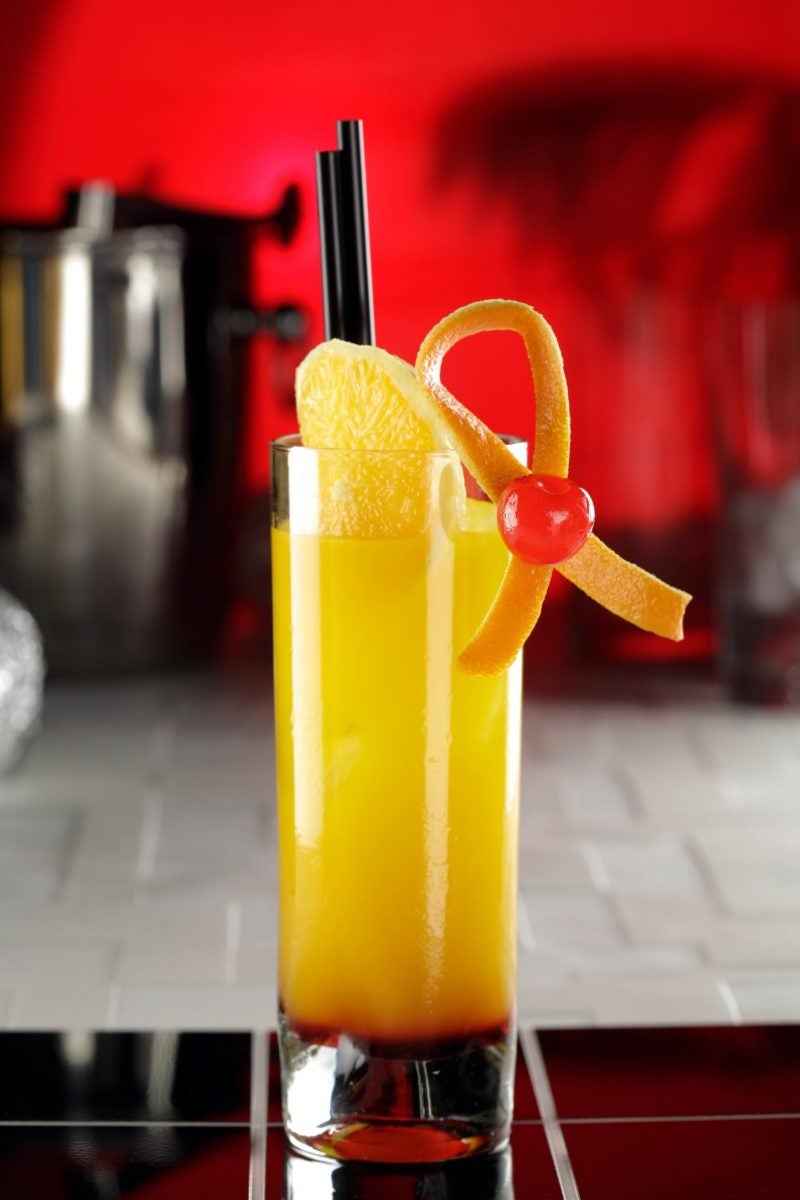 This cocktail is prepared without alcohol, and has an exotic and fruity flavor.
Ingredients: orange juice, lemon juice, pineapple juice, grenadine and ice.
Preparation: Add all the juices to the shaker, shake well, and serve the mixture in a tall, wide glass, Collins type, filled with ice. It can be decorated with a slice of orange and a cherry.
Cajún clamato Cocktail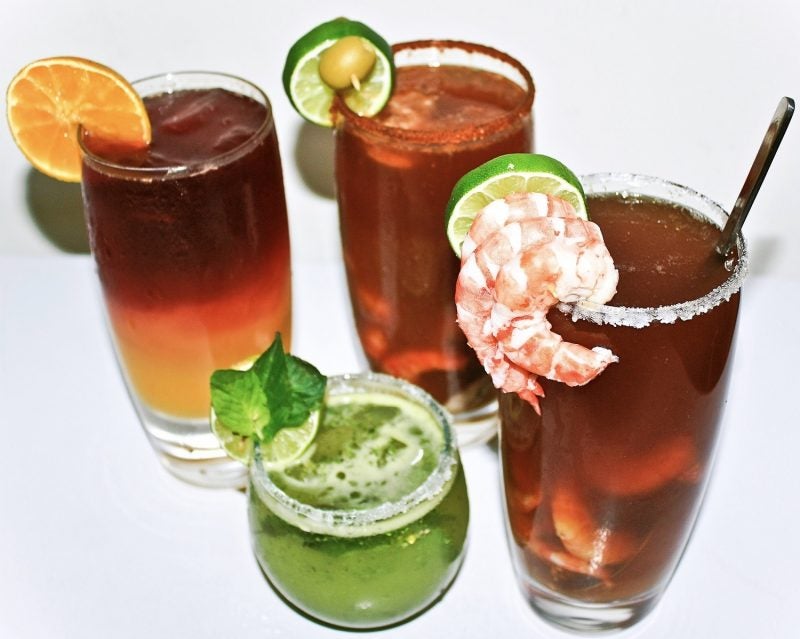 It is a refreshing cocktail with a strong flavor. If you want to experience a rather unusual mix of flavors, this cocktail is for you.
Ingredients: Tomato juice concentrate, lemon or lime juice, a pinch of salt and black pepper, three drops of Tabasco, three drops of Worcestershire sauce, a stalk of celery for garnish (optional), and a slice of lime for decoration (optional).

Preparation: Add the concentrated tomato juice and the lemon juice to a mixing glass and add the pinch of salt, a touch of pepper, the three drops of Tabasco and the 3 drops of Worcestershire sauce. Gently stir the mixture with the help of a mixing spoon or stirrers using circular movements. Once you consider that the ingredients are well mixed, serve them in a glass or wide glass and decorate it with the celery stalk and the lime slice.
Michelada (without alcohol)
This addictive Mexican drink was created in the 1970s and originated in the city of San Luis de Potosí. At the local sports club, a member named Michel Ésper, it is said that every day he would order a "garnished" beer: a blonde, salt, lemon and ice. Since then, this famous drink began to gain popularity among the inhabitants of San Luis de Potosí who ended up calling it "Michelada".
Ingredients: 1 third or can of very cold non-alcoholic beer, the juice of one lime, Tabasco, Worcestershire sauce, maggi juice, tomato juice (optional), salt, ice.

Preparation: It consists of pouring a third of beer over a glass with ice, adding the juice of a lime, salt, and different sauces to taste. The usual thing is to add a few drops of Tabasco, Worcestershire sauce and Maggi juice. Some people also add a little tomato juice or Clamato. If you want more spice you can also add a little chili powder.
Six Shot Whisky Sour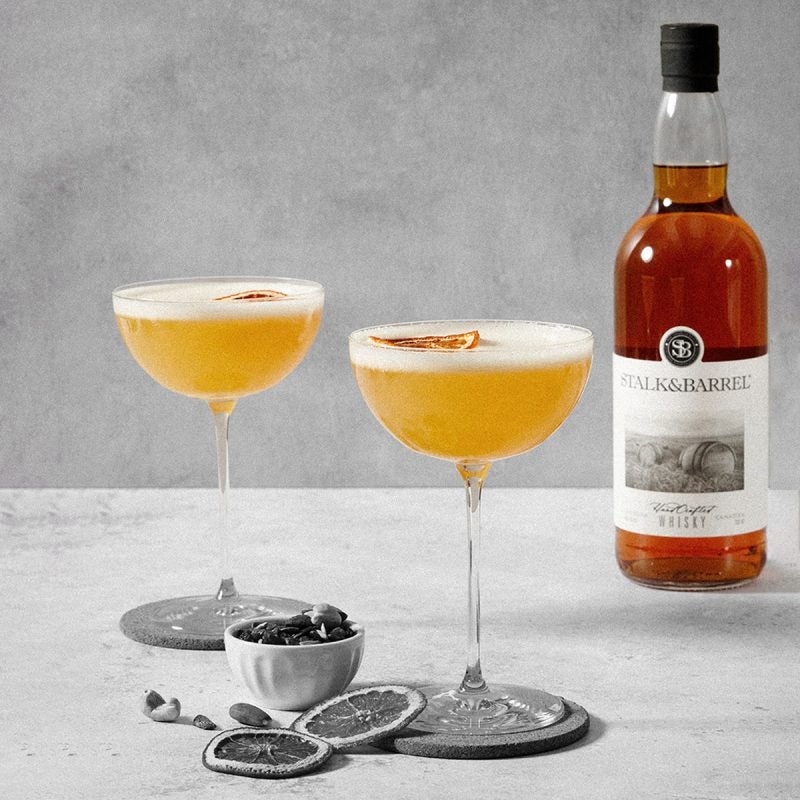 (Note: this cocktail doesn't have six shots of whisky. It's named in honor of Stephen Ames, the Canadian golfer who won the 2006 Player Championship six shots ahead)  
Ingredients: half cup of Stalk and Barrel Whisky, the juice of half a lemon, the juice of half a lime, half shot of simply syrup, one egg white, citrus wheel.

Preparation: Combine whisky, citrus juices, egg white, and simple syrup in a cocktail shaker. Fill the shaker with ice, put the cover on, and shake for 15-20 seconds. Strain into a coupe glass and top with an orange wheel to serve.
Flor Ginger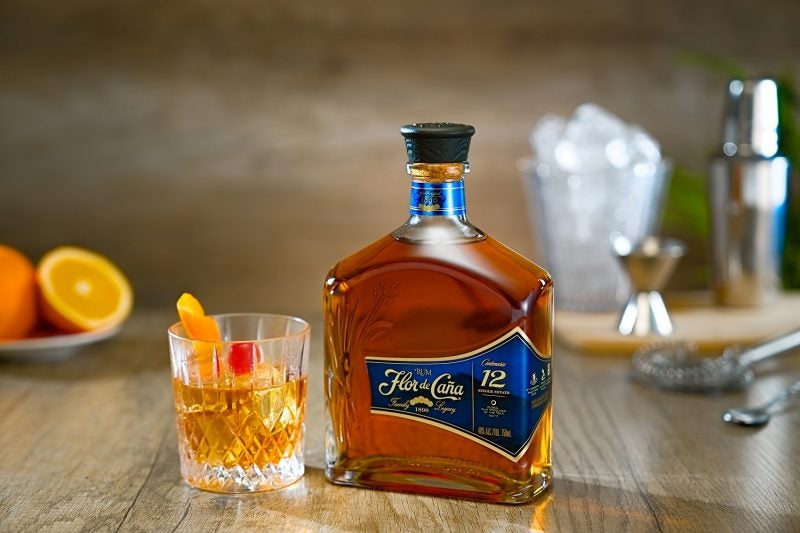 For those who enjoy the taste of rum – especially in a punch – you'll love this two-ingredient simple mix that combines ginger's undertones. For the connoiseur, use Flor de Caña, a gorgeous, premium luxury Nicaraguan rum, aged at the base of an active volcano.
Ingredients and preparation: Add a shot of Flor de Caña to a glass filled with ice, and top with premium ginger ale, then garnish with an orange slice or twist.
Flor Fashioned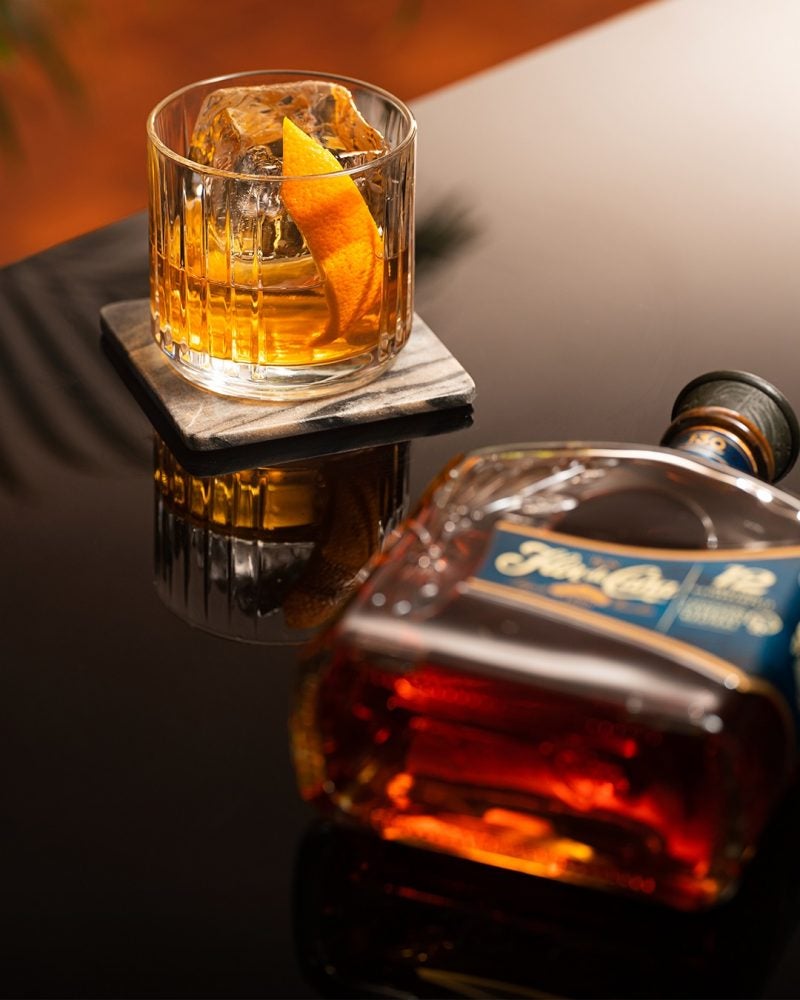 This a fantastic conversation piece for your guests – get them to take a guess at what's inside this lovely drink and surprise them with how easy it is to riff on an Old Fashioned with rum.
Ingredients:
A shot of Flor de Caña 12 Year Rum
4 dashes of angostura bitters
1 tbs. of sugar
Splash of premium mineral water

Preparation: Add ice to a rocks glass and pour the ingredients in the order above.  Garnish with orange peel and a red cherry.
There you have it!
Fascinate your guests, wow your girlfriend, impress your family – all with fun drinks that have panache. Enjoy a toast and enjoy the night!