Drink in the holiday spirit and stir up some holiday cheer.
Winter has arrived and it's time to warm up with a flask of festive cheer. Whether you're stirring seasonal cocktails for your crew or sipping on a top-shelf spirit while watching chestnuts roast by the fire, we've got a bar cart full of premium holiday cocktails and spirits for you to try. Pour a glass of good times this holiday season with these exceptional brands and as always, please drink responsibly.
Stella Rosa® Premium Imported Brandy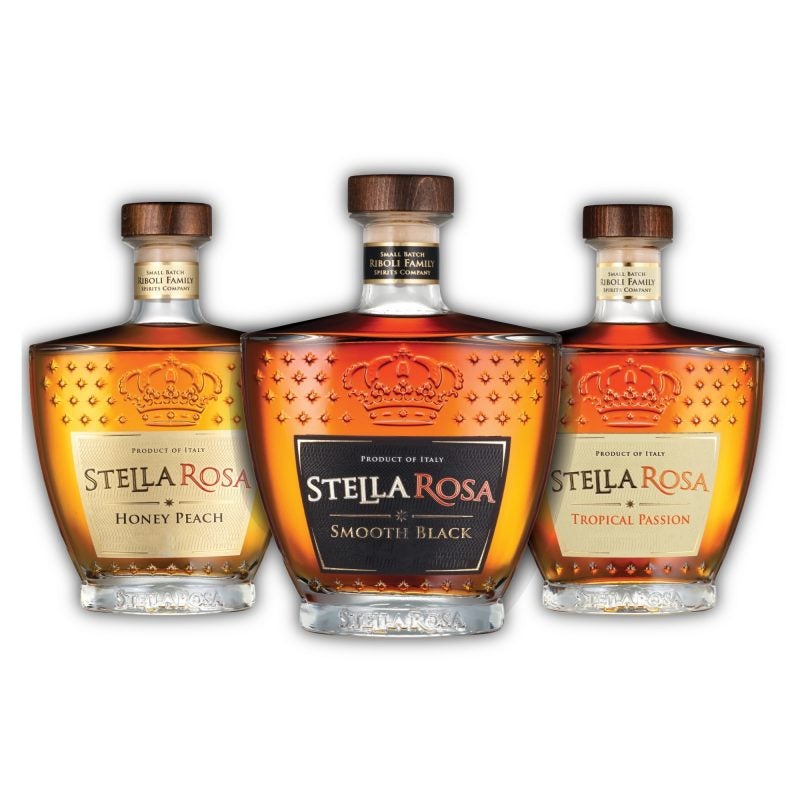 Stella Rosa® Premium Imported Brandy is a collection of hand-crafted premium and fruit-flavored brandy made from high quality grapes grown in Northern Italy. Taking special care to appeal to a multitude of palates, Stella Rosa® Brandy features three distinct flavors. Smooth Black Brandy features blackberry, strawberry and blueberry, which create a sweet, but tart, finish. Tropical Passion Brandy transports you to an island paradise with a blend of passion fruit, mango and pineapple. Finally, Honey Peach Brandy combines two playful flavors to round out a timeless line of flavorful, fruit-forward brandies. Stella Rosa® Brandy is the inaugural line of spirits from Stella Rosa® Wines, America's #1 imported wine, and its parent company Riboli Family Wines, founded in 1917. For more information and cocktail recipes, visit stellarosawines.com/brandy.
Shop now
Breckenridge Distillery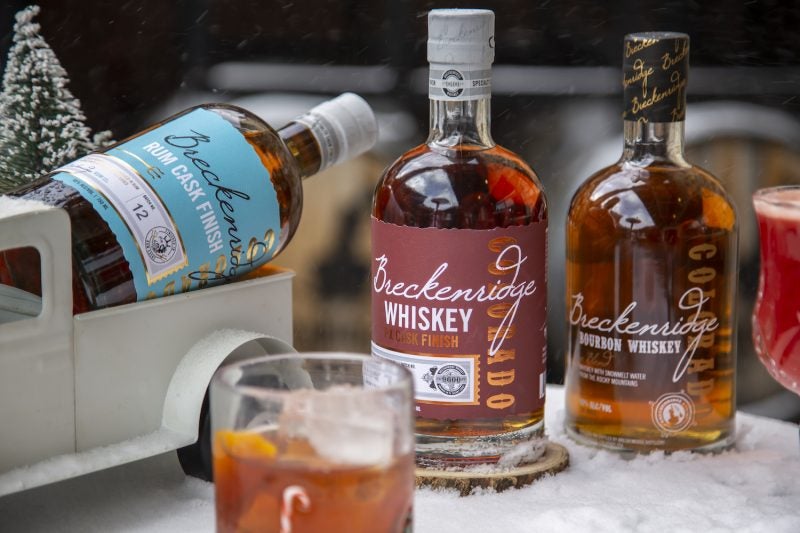 Noted as the World's Highest Distillery, Breckenridge Distillery is one of the top craft distilleries in the nation and most highly awarded producers of fine spirits in the USA. But, why set up shop in one of the most visited ski towns in the country? For Bryan Nolt, founder and CEO, it was all about the Rocky Mountain water and quality of spirits he could produce using it.
Breckenridge's PX Sherry Cask Finish is a 3-time winner of Best American Blended at the World Whiskies Awards and for good reason. Breckenridge Distillery acquired a selection of retired PX barrels from ancient solera barrels and filled them with their rich and spicy Bourbon Whiskey. Left to bask in these ripe, fruity vessels, their Whiskey emerged with complex layers of fig compote, orange marmalade, and licorice to complement the sweet oak and vanilla character of our world-renowned Bourbon Whiskey.
Grab a bottle of Breckenridge Distillery's awarded whiskey and get into the holiday "spirit" with this perfectly crafted cocktail from awarded Liquid Chef Billie Keithley. Happy Holidays, from your friends in booze.
Midnight Marauder 
2 oz Breckenridge PX Sherry Cask Finish
1 oz Breckenridge Bitter
1/2 oz cold brew coffee
1/2 oz allspice dram
1/2 oz lemon juice
2/3 oz vanilla bean simple syrup
4 dashes cranberry bitters
Shake and serve in coup.
*Vanilla bean simple syrup: over heat combine equal parts water and sugar. Add 1 tbsp vanilla bean paste, stir until incorporated.
Shop now
Drink in the holiday spirit and stir up some holiday cheer.
Winter has arrived and it's time to warm up with a flask of festive cheer. Whether you're stirring seasonal cocktails for your crew or sipping on a top-shelf spirit while watching chestnuts roast by the fire, we've got a bar cart full of premium holiday cocktails and spirits for you to try. Pour a glass of good times this holiday season with these exceptional brands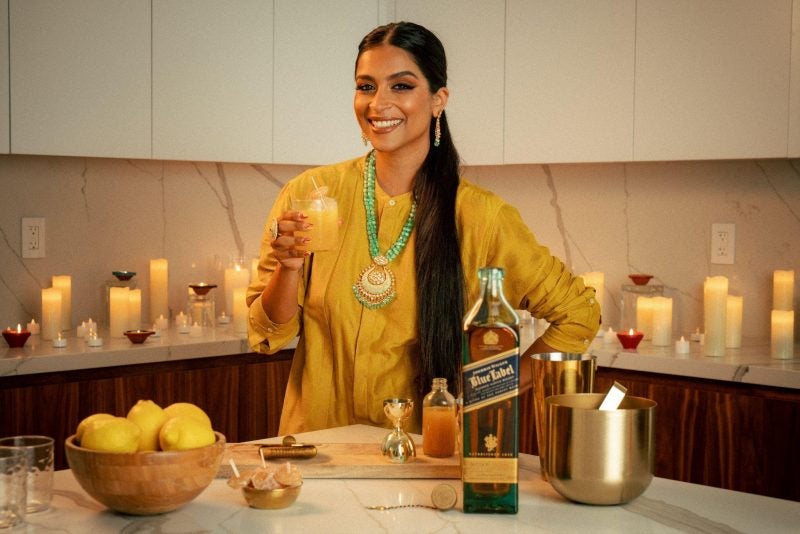 Lilly Singh is sharing and serving up the perfect cocktail: the Mango Chutney Sour.
This redesigned cocktail draws inspiration from traditional ingredients and traditional holiday cocktails to honour the rich culture and influence of Western Asia. The Sanskrit word "Torana," which refers to a garland formed of mango tree leaves and marigold flowers and used as a traditional decoration during the Diwali festival, served as the idea for the drink. Mango Chutney Sour with Johnnie Walker Blue Label has vibrant aromas of citrus and tropical overtones in every sip. It can be enjoyed on its own or with savoury foods.
The Mango Chutney Sour
1.5 oz. Johnnie Walker Blue Label
1.0 oz. Lemon Juice
1.0 oz. Mango Ginger Mix*
Garnish: Candied Ginger
Glassware: Rocks Glass
Method: Combine all ingredients in a cocktail shaker. Shake thoroughly. Strain into rocks glass full of ice. Garnish with candied ginger.
From December 1 to December 26, the LCBO will partner with Johnnie Walker to present the Johnnie Walker Blue Room, an immersive shopping experience at Yorkdale Mall.
Shop now
Tanqueray Flor de Sevilla Distilled Gin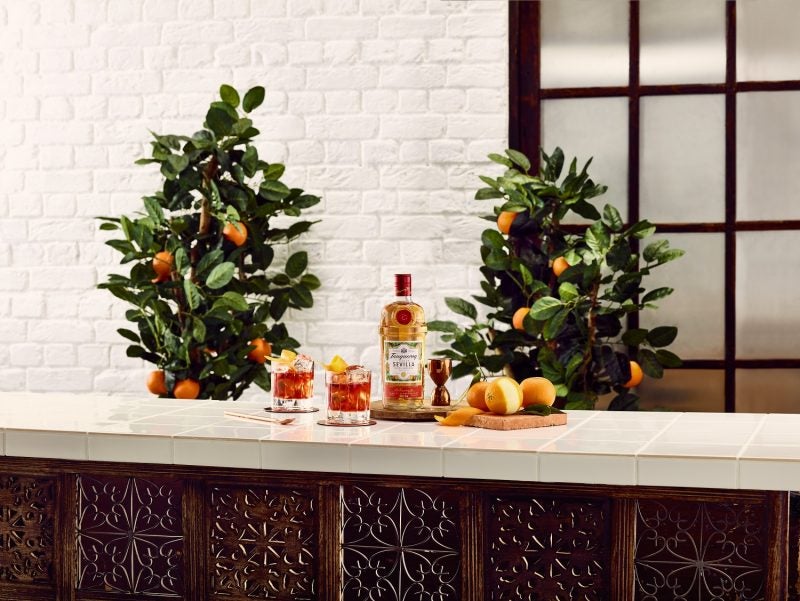 This year surprise your guests with an unexpected twist on a classic Negroni. Serve a Sevilla Negroni using Tanqueray Flor de Sevilla Distilled Gin – the vibrant colour of this cocktail is sure to make a splash at the dinner table, adding a fun holiday twist. Tanqueray Flor de Sevilla Distilled Gin is a zesty, fruitful gin offering a bold and bittersweet orange taste. Seville oranges are distilled with orange blossom and the four botanicals of our classic London Dry gin – piney juniper, peppery coriander, aromatic angelica, and sweet liquorice – for a balanced, fruity flavour. This bright and flavourful gin is sure to lift your spirits and put you in the holiday mood.  
Sevilla Negroni
25ml Tanqueray Flor de Sevilla Distilled Gin 
25ml Bitter Aperitif 
25ml Red Vermouth 
Twist of orange Ice 
Old fashioned glass
How to make it:
Ketle One Vodka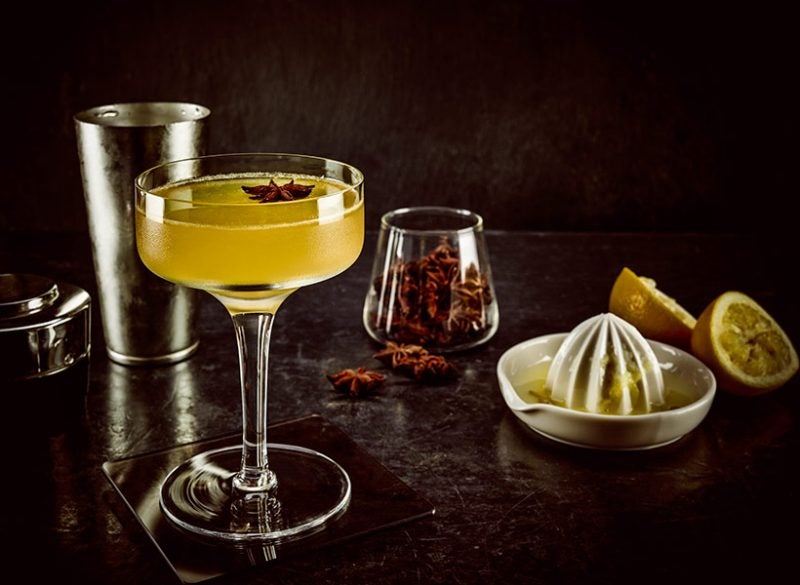 To ensure you soak up every second of the Holiday season with your guests, serve a big batch of The Heritage using Ketel One Vodka. With the sweet flavours of winter fruits, this refreshing cocktail is sure to be the star of the show. Ketle One Vodka will dazzle your friends & family with its unique combination of traditional and modern distilling techniques to create a classic vodka with over 300 years of distilling heritage. Full of light peppery aromas and flavours balanced with a hint of citrus, a classic holiday fruit, Ketle One Vodka is round and smooth on the palate with a clean finish. This stunning cocktail will surely wow your guests, reminding them what it's like to celebrate with one another. 
The Heritage 
15ml Ketel One Vodka 
25ml Grand Marnier 
20ml cloudy apple juice 
30ml champagne 
15ml star anise 
10ml freshly squeezed lemon juice
How to make it:
Shake all the ingredients with ice and strain into a chilled glass. Top with champagne.
Shop now
STALK&BARREL

Handcrafted Canadian Whisky
Calling all Canadian whisky lovers! STALK&BARREL whisky is reinventing what it means to be Canadian-made.  Reconnect with your Canadian roots with their hand-crafted, small-batch, single malt style whisky that's Canadian-owned and operated. This liquid luxury opens with aromas of caramel apple and white flowers and offers a creamy palate with vanilla and butterscotch flavours that move into a zingy white pepper finish. Perfect neat, on the rocks, or as a delicious cocktail like our All I Want For Christmas Is A Whisky Sour!
STALK&BARREL is available at select liquor stores across Ontario, and Newfoundland and Labrador and retails at $30.95. To learn more about STALK&BARREL, visit stalkandbarrel.com
All I Want for Christmas is a Whisky Sour
2 oz STALK&BARREL Whisky
½ oz Lemon juice
½ oz Lime juice
1 oz Simple syrup
1 Egg white
Garnish: Citrus wheel, cranberries
Combine the STALK&BARREL Handcrafted Canadian Whisky, citrus juices, egg white, and simple syrup in a cocktail shaker filled with ice. Shake for 15-20 seconds. Strain into a coupe glass and top with an orange wheel and cranberries.
Charlie's Burgers Wine Club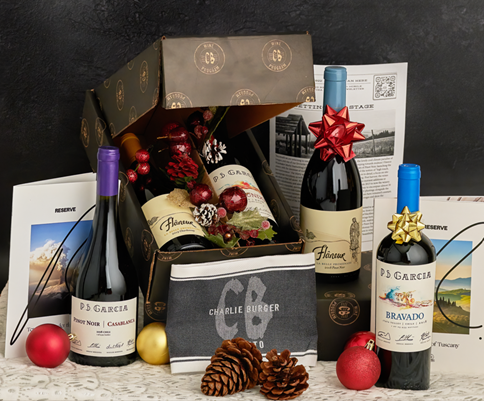 The secret's out! For the wine lover on your list, gift them with a subscription to Ontario's most exclusive wine club, built by the same team members who brought the Michelin Guide to Toronto. Charlie's Burgers is a monthly wine club unlike any other as they curate the most exclusive selection of imported wines from the world's best vineyards – that you won't find at the LCBO.
Charlies Burgers offers added value for their members who can bring their wines to featured restaurants without having to pay a corkage fee! No other Michelin Star restaurant in the world offers this, but this month members can indulge at Dova, and the new one-star rated Michelin restaurant Quetzal.
For $129/month members receive 2-6 wines each month that only their experts can find, delivering a balanced portfolio with notes that explain everything you need to know and more. Charlie's Burgers are able to keep the costs so low as they offer a vineyard-to-glass concept, which means there's no middleman allowing the cost savings to be passed on to their members.
For more information visit www.cbwineprogram.com
Shop now
Flor de Caña Rum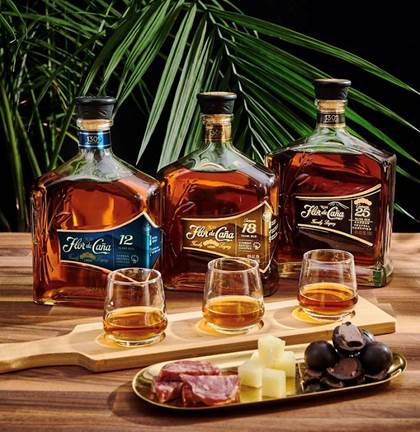 If you're dreaming of a green Christmas, look no further than the only carbon-neutral and fair trade-certified spirit in the world – Flor de Caña Rum. This ultra premium rum is the ideal gift for the eco-advocate on your list and anyone with distinguished taste! Masterfully aged for 12, 15, 18 and 25 years, this sustainably crafted rum will put the rum pa pa pum in your holiday celebrations.  Delicious neat, on the rocks, or enjoy the 12 year in adelicious Holiday Flor Fashioned … with a twist of orange.
Flor de Caña is available across Canada and retails for approximately $44.95 (12 year).  To learn more about Flor de Caña, visit flordecana.com
Holiday Flor Fashioned
2 oz Flor de Caña 12 Year Rum
2 dashes Angostura Bitters
1 oz cranberry simple syrup
orange wedge
ice
3 cranberries
If desired, rim glass with sugar. Crush (don't muddle) the cranberries in a glass. Add rye and simple syrup. Top with bitters and stir. Add ice. Garnish with an orange slice and more cranberries if desired.