Small batch hot sauces are having a renaissance moment. From gracing the pages of venerable newspaper The Globe and Mail, to being the "must have" at restaurants across North America, these artisan sauces are in demand. Hot sauce has become a tasty addiction and we wanted to find out why. Part of the response is physiological. For example, some people sweat or cough, but there is also a rush of endorphins that many crave. People love the burning sensation and testing their body's ability to handle the heat.
The flavour profiles of hot sauce is also changing as people expand their palates.  There is more diversity than just the sharp, monotone hot sauces in grocery shelves.  Brands like FlavürLust are now making the condiment a lot bolder, complex and, dare we say it, sexier. Their Umé Hot Sauce, starts with a base of proprietary Mulled Vinegar and Scorpion Peppers. Smoked paprika and chipotle form the backbone flavour, then balanced with Wildflower Honey and Asian Plum. Green Szechuan Peppercorn is also in the mix to add a tingling sensation. All these ingredients combine to create a symphony of complex and multilayered flavours in a bottle.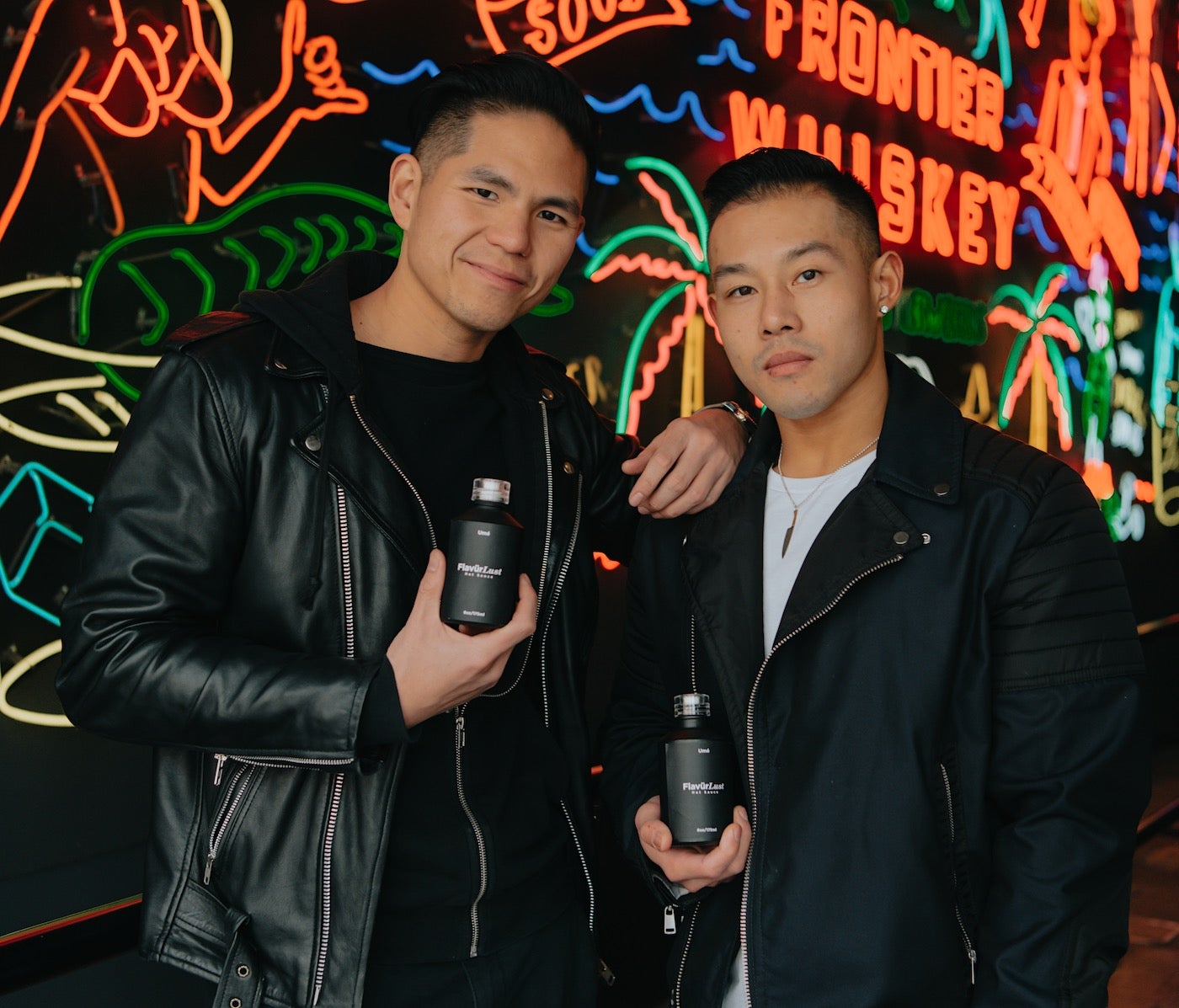 The chef co-founders, self-described former fat kids Nicholo and Wallace, brought different perspectives to the creation of Umé Hot Sauce. Nicholo is an expert taster, who enjoyed eating at some of the best restaurants in the world. Wallace, on the other hand, worked at some of the best restaurants including Momofuku and Noma.  He also appeared on shows like Chopped Canada, Top Chef Canada and Bake it Possible. Both of them felt that there was something missing in the hot sauce market. So they teamed up to create FlavürLust, a brand that represents fun, character and most importantly – bold flavour. "Umé by FlavürLust was the result of hundreds of sauce prototypes." said the two co-founders, "It took a lot of trial and error, and a couple of arguments before we found the peppers with the right heat and boldness, the fruit that balances the flavor and the right ratio of ingredients that create magic in your mouth."
We tried pairing the hot sauce with different foods. It's amazing as a dipping sauce with wings.  It gave the right kick to our seafood sauce and shrimp. We loved it with a stir fry – it made tofu actually addicting. Finally, we used it to replace ketchup on burgers and it worked beautifully! Hot Sauce elevates and livens up any dish. It is something that isn't going away anytime soon.  Consumers love the heat and with brands like FlavürLust bringing elevated flavours and sophisticated packaging to the market, hot sauce's renaissance is here to stay.
To learn more, check out flavurlust.com.
In partnership with