El Cielo has been winning the hearts of diners since its kickoff in 2007, with its unique approach to the popular Colombian cuisine.
Founded by world-famous Michelin Star chef Juanma, the restaurant has become a benchmark for molecular gastronomy and modern presentation in the Colombian food scene. We're going to take a look into the creative kitchen of El Cielo with Chef Juanma, and get a better understanding of what makes this restaurant so special.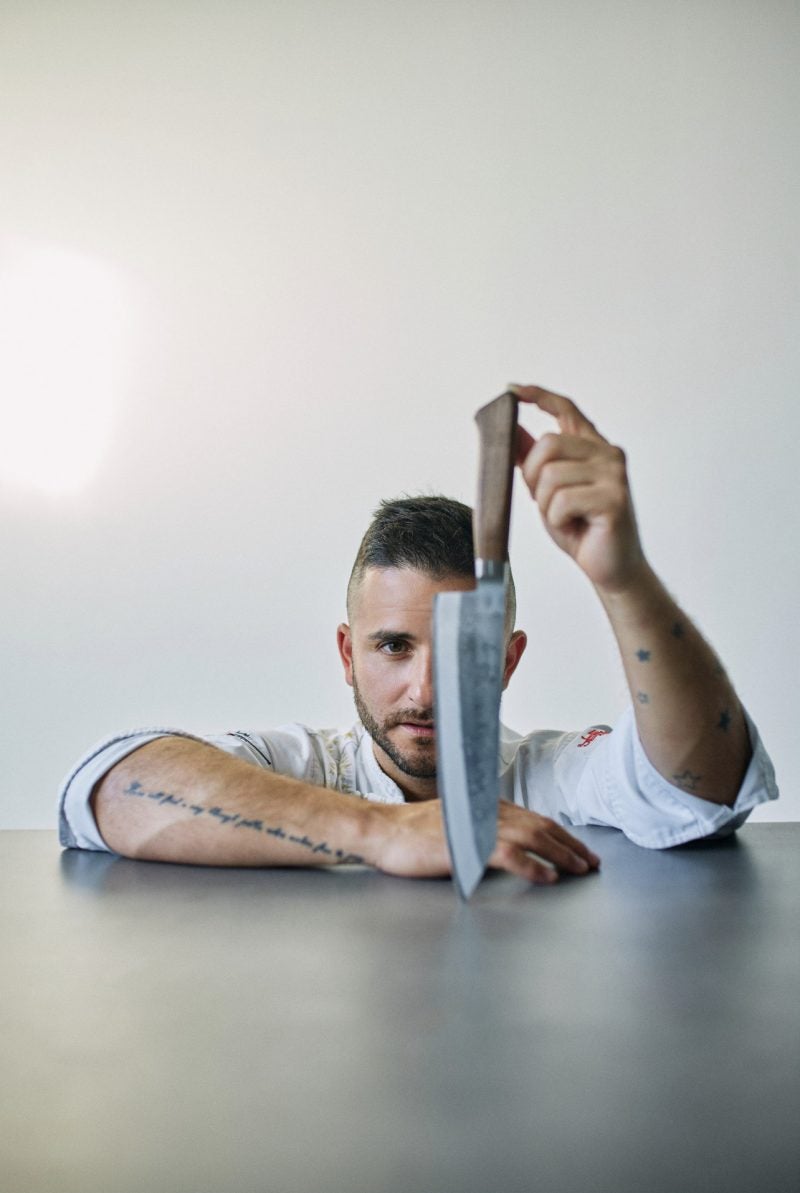 El Cielo Restaurant Overview
El Cielo stands out for its personalized approach to dining, evident from the moment guests make a reservation. The restaurant goes above and beyond to ensure that each guest's visit is tailored to their preferences, starting with a pre-dinner survey that inquires about dietary restrictions and special occasions. This attention to detail is reflected in every aspect of the dining experience, from the beautiful rose petals on the table to the exquisite cuisine and expertly crafted cocktails. El Cielo is a restaurant that truly understands the importance of providing a customized experience to its guests.

Other than for one of the best personalized restaurant experiences in the US, El Cielo is known for its signature Chocotherapy. Juan has mentioned several times how he follows his instincts when it comes to creating dishes that customers will love. This "chocotherapy", in particular, was inspired by his nephew, who was playing with juice and enjoying the sensation of the food on his hands. This led him to research the benefits of sensory stimulation, and he soon developed Chocotherapy, a spa-like dish made with Colombian chocolate that stimulates all areas of the brain in a positive way.
At the end of the meal in El Cielo, a cloud is created over the client's table, symbolizing the fog and clouds that can be seen over coffee plantations in Colombia. This is a nod to the restaurant's name, Elcielo, which means Ski and Heaven in Spanish.
The Story Behind El Cielo
Juanma, at the age of 18, was a student of engineering while also working at his father's commercial trading firm. He stumbled upon an article in a magazine that piqued his interest in the realm of gastronomy. The article discussed how two restaurants, Arzak and El Bullí, broke through traditional barriers by applying innovative techniques in the culinary arts.
This discovery served as a turning point for Juan, who experienced a moment of inspiration, an epiphany. He realized that he wanted to bring this same level of creativity and experimentation to the cuisine of his home country, Colombia.
Chef Juanma has always been passionate about Colombian cuisine. And following the inspiration he gained from angered cuisine, he realized he wanted to put his spin on traditional Colombian dishes. He studied at the Gato Dumas Culinary School in Bogotá and worked at Michelin-starred restaurants in Europe, and in 2007, his dream of creating El Cielo was realized. Juanma says that the goal at El Cielo is to make people happy by pushing the limits of excellence and "deliciousness" in every experience they serve.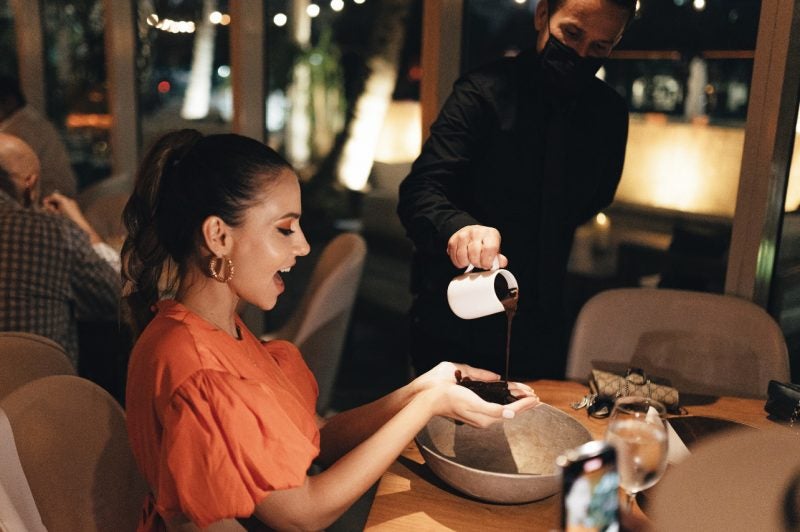 How El Cielo planted its roots in the US
In 2015, Juanma opened the first U.S. location of his celebrated Elcielo restaurants. The move to the United States was a natural progression for him, who sought to share his unique culinary vision with a wider audience. In 2020, he took the leap to the Union Market District of Washington D.C., opening his second U.S. location. The move proved to be a game-changer, as Elcielo was immediately awarded its first coveted Michelin star, a historic achievement for a Colombian restaurant.
[Related fact: Colombian chef Leonor Espinosa was awarded as the world's best female chef in 2022.]
And today, Elcielo's Miami location at 31 SE 5th Street stands as a testament to Juanma's commitment to culinary innovation and excellence. The restaurant overlooks the Miami River at the confluence of downtown Miami and Brickell, creating a one-of-a-kind dining atmosphere.
Juanma's Inspirational Work Approach
Despite the huge success of El Cielo, it's not all glitz and glamor for Juanma. He still works up to 16 hours a day, a feat that is nothing short of extraordinary, especially for the owner of such an empire. An average US employee works 8.5 hours per day. Apart from the restaurant business, Juanma also runs a foundation that helps wounded soldiers and teaches them culinary skills.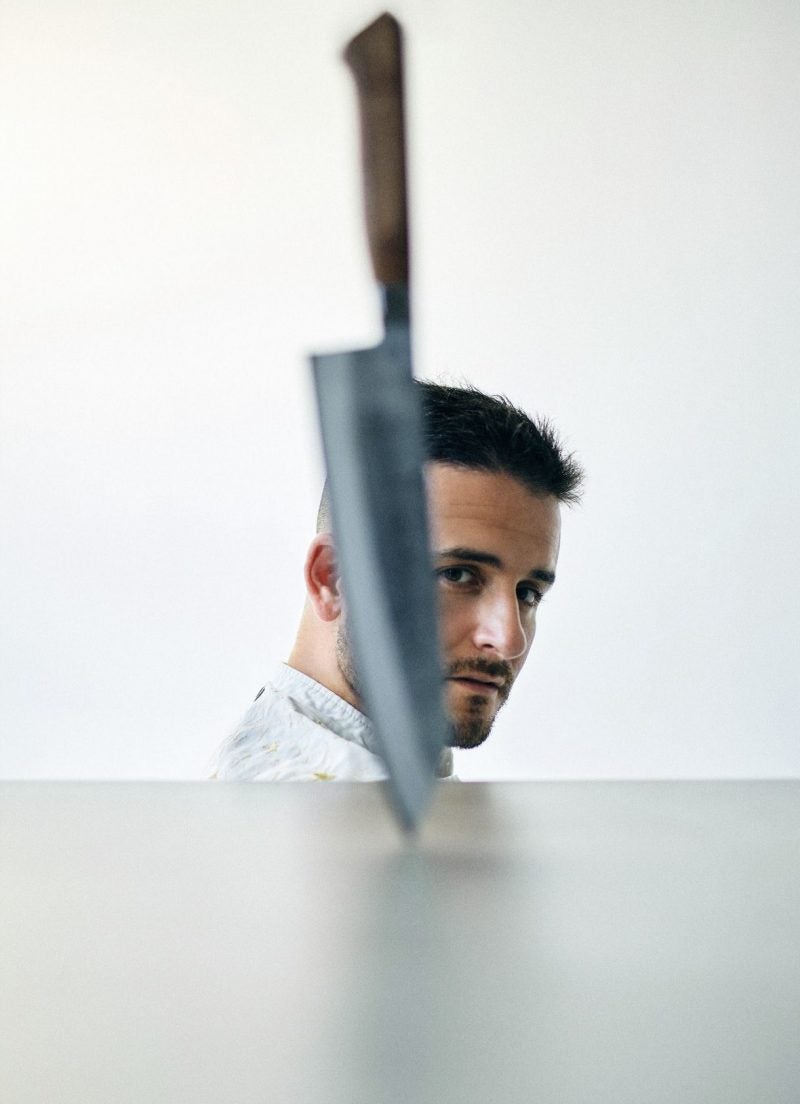 When asked what he loves about food, here's what he said: "Everything, cooking at home is therapy, cooking at the restaurant a pasión, cooking in my testing kitchen is the expression of my creativity, and eating when I'm traveling is a hobby."
Juanma also says, "The key to success is not having a dream or passion, but having discipline over the years."
This approach is easily visible in his hard-working nature, and it's no wonder why El Cielo has been so successful.