Bacon often has a bad rep because of its high levels of fat and cholesterol, which is true, and why we don't eat bacon every day. When you do want to eat bacon but avoid the grease and fat, there are ways you can cook it and different kinds of bacon that make it a bit of a healthier option.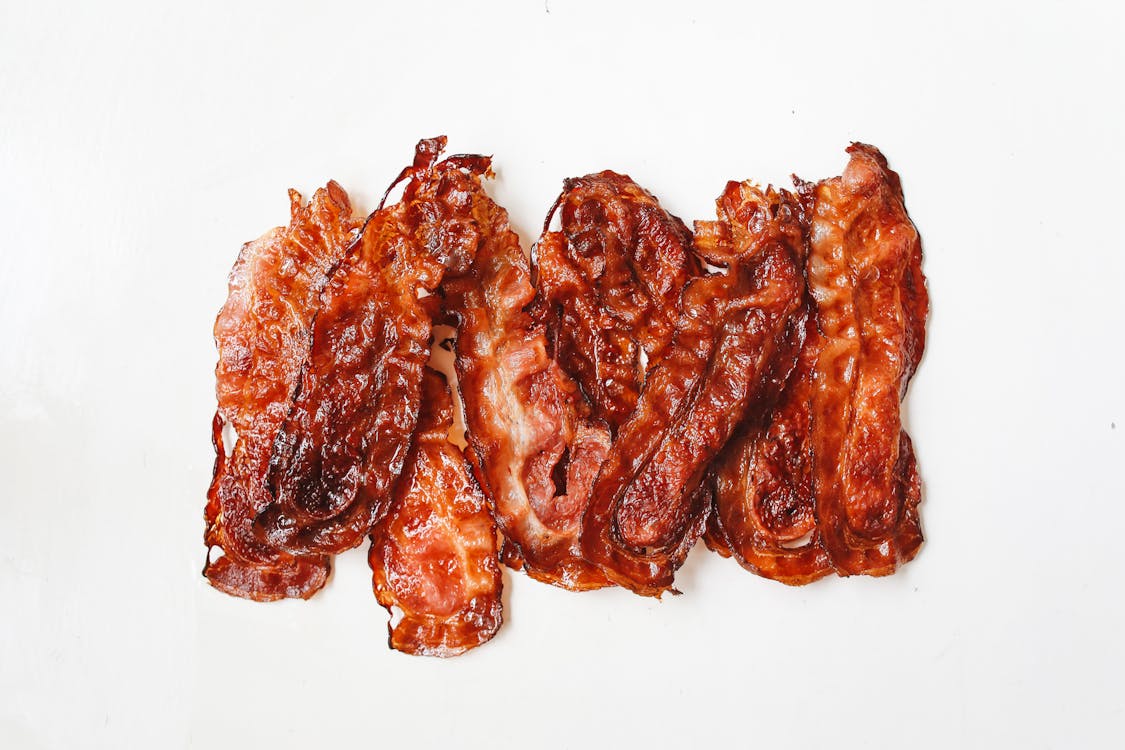 Most people think that bacon is bacon and it's a treat once in a while just because it's obviously not as healthy as a turkey sandwich or chicken.
Even things that have bacon in them such as bacon jam or bacon cheese are different ways to enjoy this salty cured meat. Here are ways you can make bacon a healthier option if you do crave it more often.
Tempeh Bacon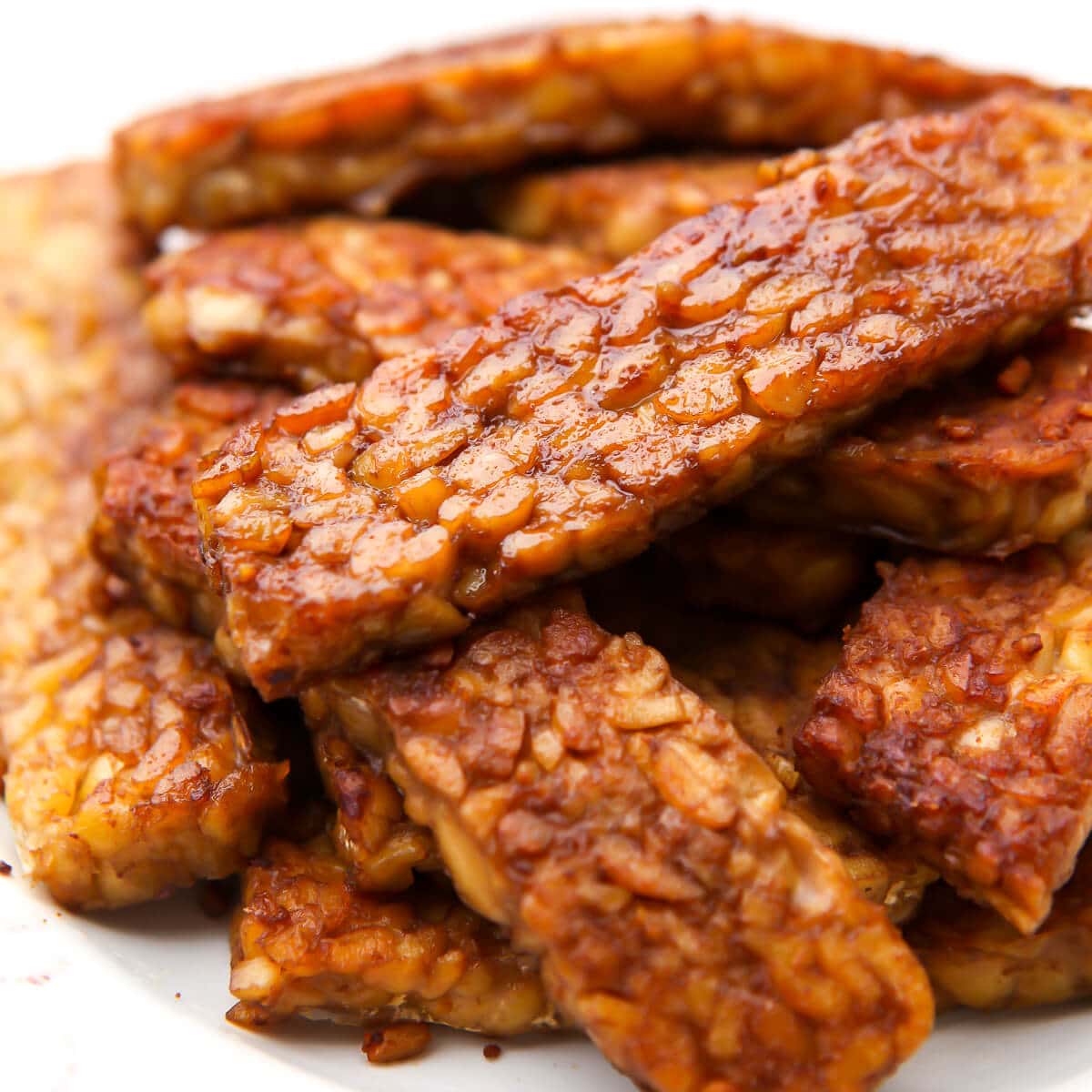 This is for those who want to go completely meatless, like our vegan and vegetarian friends. Tempeh is made from soybeans, and tempeh bacon is just marinated in a sweet and savory sauce and cooked on the stovetop or baked. You can find tempeh in the refrigerated aisle at your local grocery store or look for "Bacon Tempeh Strips" that are pre-seasoned and ready to go. This is perfect for enjoying with eggs and toast or adding to a classic BLT sandwich.
Turkey Bacon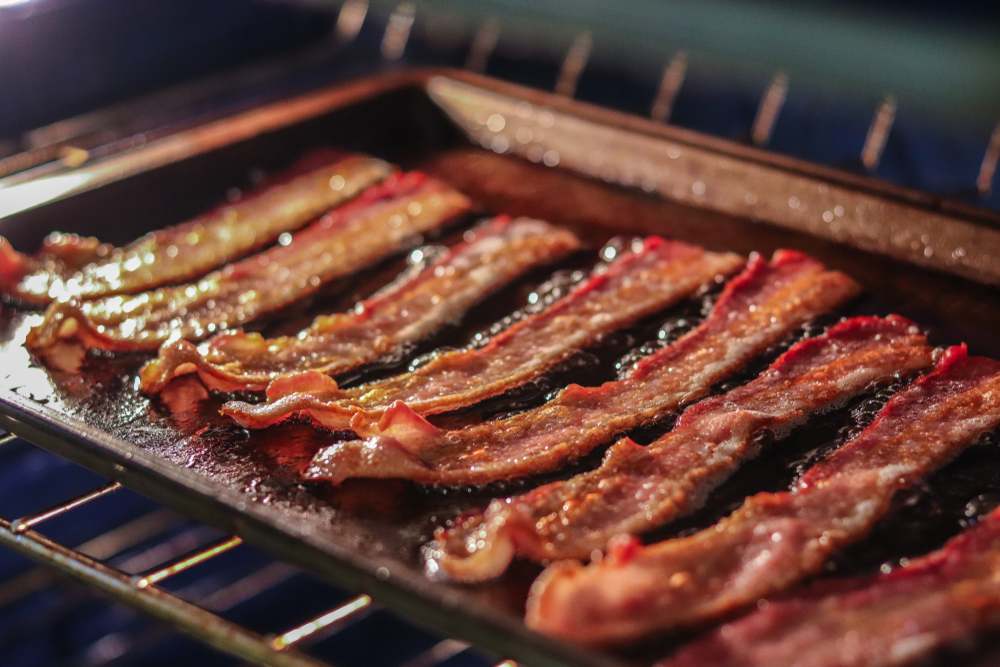 One thing to note about turkey bacon is that it's still not as healthy as tempeh bacon or other plant-based alternatives since it's still processed meat. However, turkey bacon is still on the healthier side of things since it's a white meat instead of red, that's higher in fat and cholesterol. Turkey bacon actually has half the amount of saturated fat than regular pork bacon (4g compared to 8g).
Duck Bacon
So duck probably isn't one of the first meats you think of when you wake up in the morning and want a side to your eggs. Just like turkey, duck offers a healthier alternative to pork bacon since it isn't a red meat and has less fat. Just remember, it's still processed and cured so you'll have to enjoy it in moderation.
Eggplant Bacon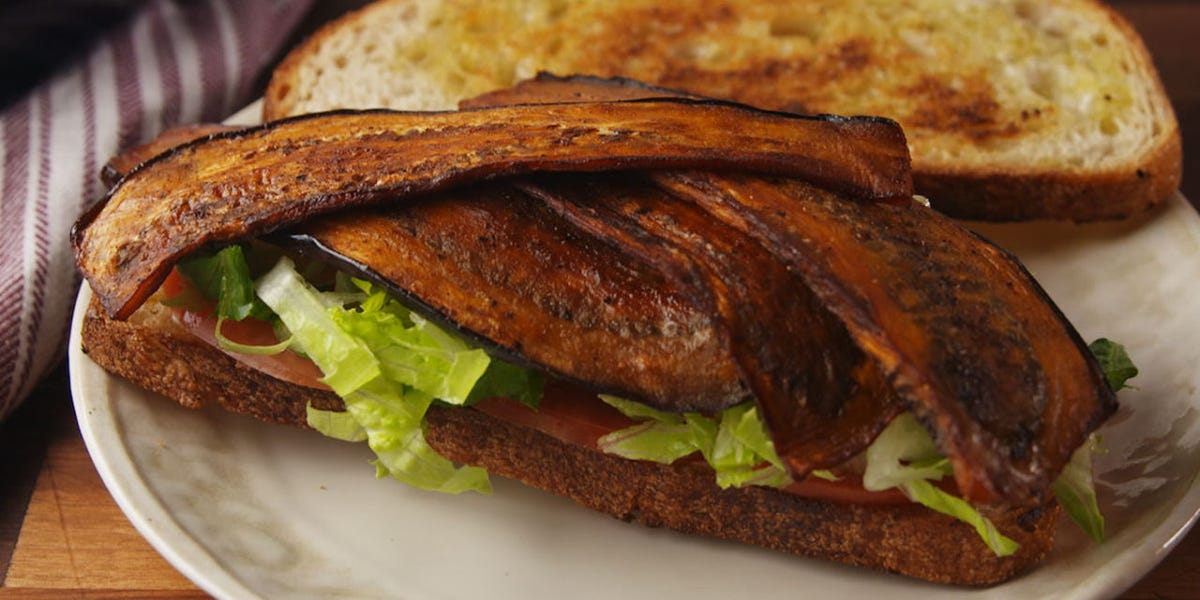 Eggplant is an amazing vegetable because it's so mild in flavor and you can season it with whatever you'd like and it will taste however you want it to. Simply wash and thinly slice the eggplant so it looks like thin strips of bacon. Add in savory seasonings like paprika, maple syrup and worcestershire sauce for that extra smoky, bacon flavor. Bake for 35-50 minutes until browned and crispy – and there you have it! Your "bacon" that's meatless and a healthier option since it's not processed, has no meat and no fat.