Cheese and jellies have been a combination for as long as people have been making cheeses.  This mix of sweet and creamy savory allows a lot of room for interpretation and reinvention, which is only made more fantastic with the addition of heat!  Pepper jelly adds another dimension to this pair and can elevate a cheeseboard beyond something simple.
These are the top cheese you should pair with pepper jelly, and what else you can enjoy with their particular combination!
Goat Cheese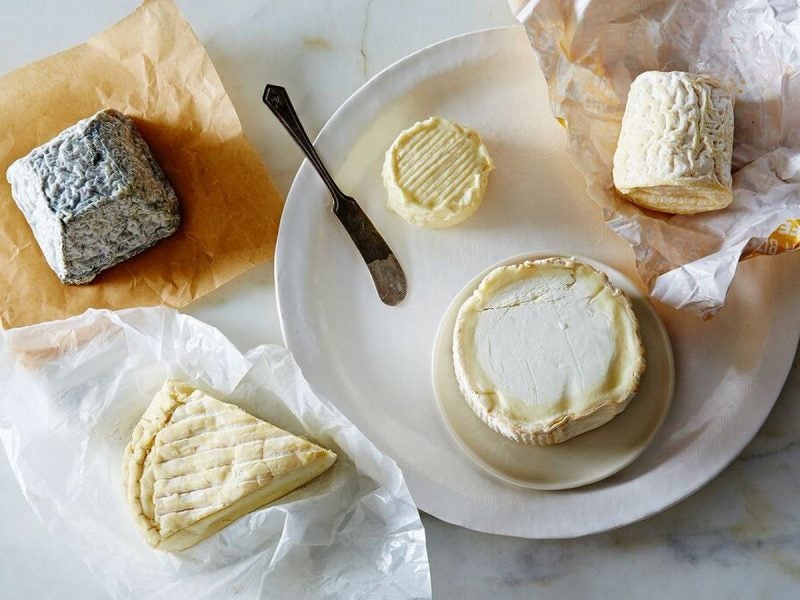 Goat cheese is an incredibly soft and luxurious cheese.  Although it can be aged like cheddar, most goat cheese available in stores is more pliant, just barely sour, and full of a grassy body that's hard to replicate with cow milk.  Pepper jelly with goat cheese is a pairing made in heaven.  The best way to plate this pairing is to include a tart element like grapefruit slices or cranberries and serve with crusty toasted bread to hold up against the soft texture of the cheese.
Mozzarella
A crowd favorite because of its incredible texture and mild flavor, mozzarella is delicious with any jelly: but this increases with a pepper jelly dip.  You can enjoy the jelly simply by spreading only a hearty slice of mozzarella, but it's even better when served on a large cracker for texture difference.  When serving this, consider pairing it with a prosciutto side for salt and depth of flavor or pickled olives to add acid to the combination.
Ricotta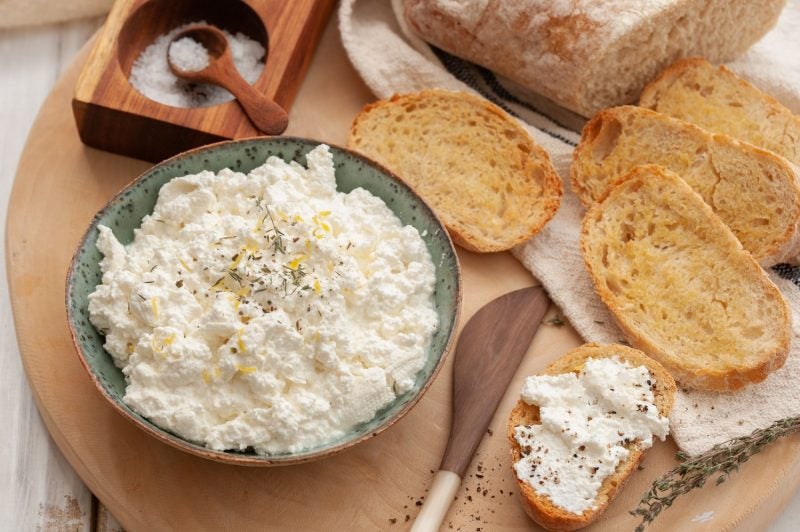 This incredibly soft cheese is almost the texture of a good pudding or oatmeal. Smooth, delicious, and textured, it can pair perfectly with pepper jelly.  This cheese needs an acid, like slices of lemon that can be squeezed above each bite and would be best served on toasted sourdough bread.  The jelly brings out the more sour notes of the cheese and bread while ensuring the creaminess is not lost.
Bleu Cheese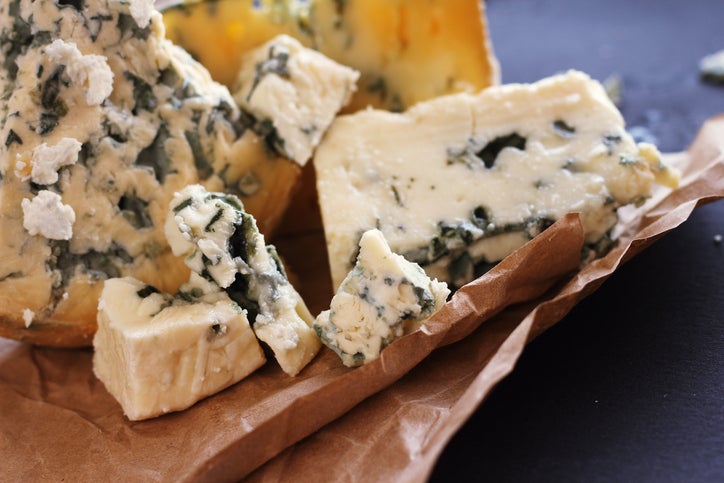 Crumbly and delicious, bleu cheese is an extraordinarily polarizing flavor.  Growing in popularity again, this cheese is best served with grapes or apple slices, a mild fruit that will ensure you notice the strong taste of the cheese.  When paired with pepper jelly, the spicier, the better.  A good heat hit will allow for every bite to be balanced flawlessly between spicy, savory, sweet, and creamy.  You won't want to stop eating this until the tray is empty!
Aged Cheddar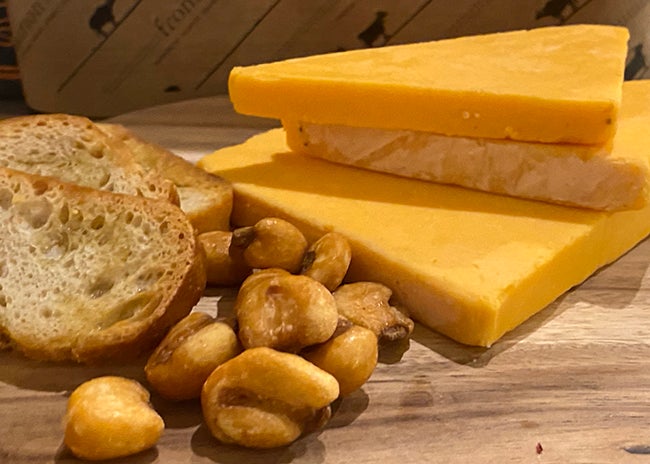 This cheese stands out on this list because it's the most firm.  Aged cheddar and pepper jelly go well together because of their similar flavor profiles, and when enjoyed on soft bread, you can elevate every bite.  Sliced strawberries can encourage aged cheddar to show off more of its sharp flavors, and allowing it to play against the heat of pepper jelly ensures every bite is well-rounded.
Although pepper jelly is fantastic with nearly every cheese in the world, these can each offer a unique flavor combination that can't be replicated in any other way.  If you want to take your cheeseboard to the next level, consider one of these options with pepper jelly!