Are you an avid fan of Japanese cuisine even if you are from a different country? If yes, the sight of a Japanese dining table makes your heart run so fast. It is probably one of the many reasons why you might feel that you are on cloud nine. The first thing that you will most likely notice is the wide variety of palatable side dishes.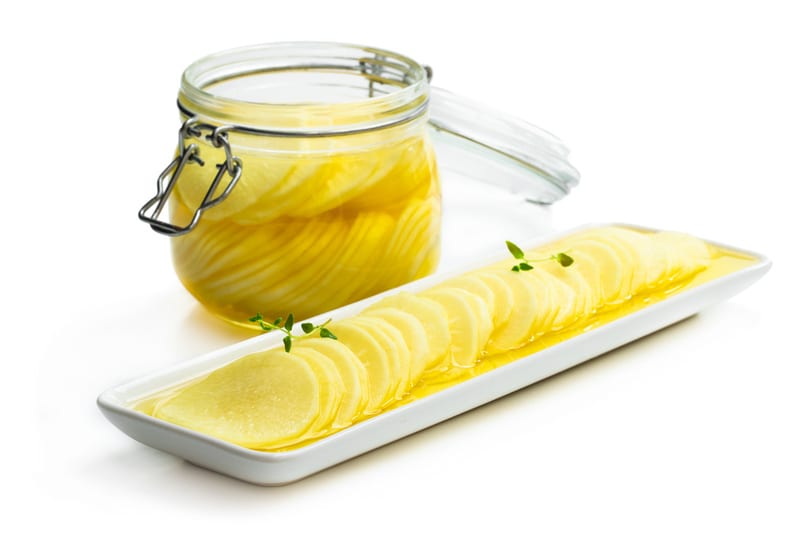 Are you one of the large population of people who can't eat the main dish without flavor enhancers and appetizers? Among the most popular side dishes is the oshinko. It can be eaten together with other dishes such as shrimp tempura. If you are interested in making it in the comfort of your home, then we will tell you how it is made.
What is oshinko?
The food industry is heavily affected by the global pandemic. A lot of Japanese restaurants stopped operations due to bankruptcy. Some of them decided not to reopen because of the lack of customers. So if you are craving Japanese cuisine, you will have a hard time finding an establishment that offers what you are looking for. What you can do is to try to do them yourself which will save you money while keeping you safe from the virus. For instance, you can create oshinko for as long as you have a daikon radish. You just have to pickle it slightly and store it in a jar or container. Make sure that the jar or container is airtight to ensure that it will be in great condition. Are you familiar with danmuji that is often eaten together with black bean noodles? It is the Korean version of oshinko. 
If you have seen oshinko in the past, you probably thought that it has a sweet taste due to its bright yellow color. But once you get to eat it, you will realize that it is sour yet salty with a light pickling taste. It is comparable with the lavo of carrot and radish. As a result, you can eat it with Japanese foods with strong umami such as beef teriyaki.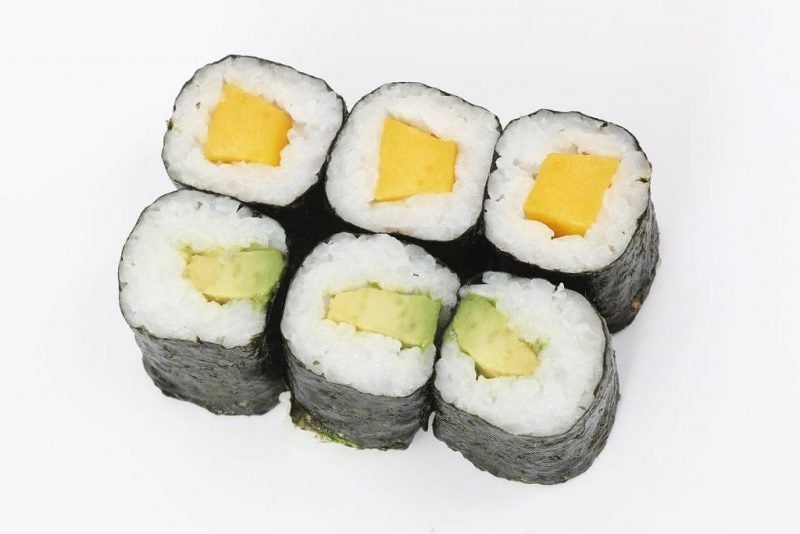 How does oshinko compare to other side dishes?
There is a wide range of Japanese side dishes and pickled foods that you might not be able to differentiate one from the other. You are probably wondering how the oshinko differs from other varieties like tsukemono and takuan. Continue reading if you want to know how they are different.
Tsukemono is one of the most common terms in Japan which means pickled things such as vegetables and food. To make it, you have to use several pickling ingredients while for the oshinko, you just have to prepare rice vinegar and salt. They are entirely different but it is worth noting that oshinko is classified under tsukemono.
A lot of people think that oshinko is synonymous with takuan. It is a side dish that utilizes daikon radish as its main ingredient but it is not enough reason for you to confuse it with oshinko. They have a lot of differences starting from the way they are pickled. The takuan can't be made without subjecting its ingredients to the fermentation process but it is not applicable when making oshinko. You can make this well-pickled side dish by following an easy and quick process that will not consume too much of your precious time.
How to make oshinko
Oshinko is one of the easiest pickled daikon radishes to make. If you haven't tasted the authentic version from a Japanese restaurant, you might want to order from a store near your place to have an idea of its taste. It would be hard for you to prepare for it if you don't have a desired result in mind. The first thing that you have to do is to prepare the ingredients. When choosing a radish, you must consider its quality because it will greatly affect the taste of your oshinko dish. Once the radish is ready, now is the time to peel a pound from it using a potato peeler. After that, slice it into strips through the use of a sharp knife. Remember that they must have thin bite sizes to arrive at the desired result. Then, you must prepare the jar where you will place the sliced daikon radishes. Get a bowl, pour ⅔ cup of sugar, two tablespoons of vinegar, and one tablespoon of salt, and mix all of them. You have the option of whether or not to add red chili pepper. Once you are done with the mixture, you have to pour it into the jar full of radish. The last step would require you to store the jar in the refrigeration for two to three days.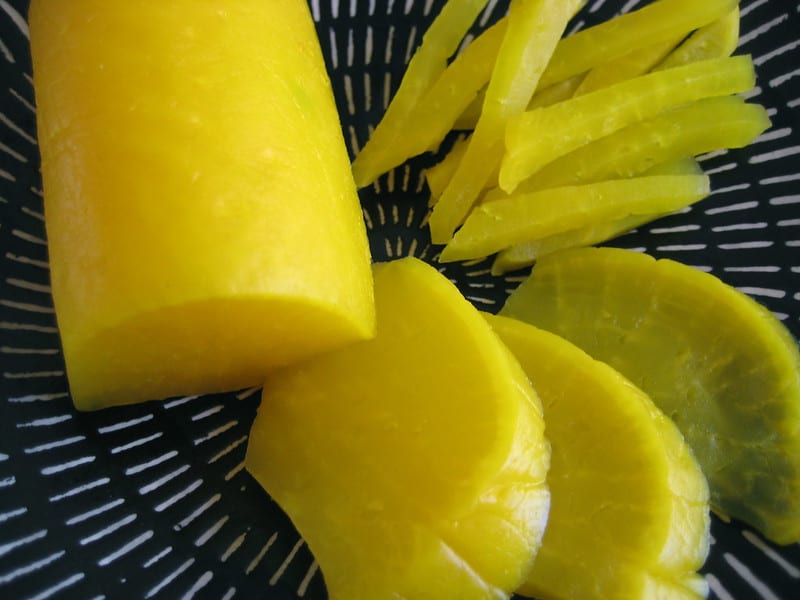 How to make oshinko rolls
Did you know that you can be more creative when making oshinko? You can turn it into a bite-sized roll composed of pickled daikon radish in the middle. Make sure to wrap it with umami nori sheet to keep all the ingredients together. The first thing you have to do is to make sushi rice. You can make a desirable one if you use short-grain rice. Prepare three cups of sushi rice, cook them, and make sure to mix them with sushi vinegar when they are still warm. Immediately get the daikon radish and slice it lengthwise. After that, now is the time to roll the maki. Before rolling, you have to wet your hands with water and vinegar to ensure that the rice would not stick. After you successfully roll the maki, you must cut it into equal pieces. The last step that you have to take is to store the finished product in a refrigerator for at least two days.
In a Nutshell
Try making your own oshinko to have a taste of the Japanese cuisine without leaving your house. You have the option to turn it into maki and sushi rolls if you have the ingredients needed. Whatever type of oshinko that you will use, rest assured that it would be a great addition to your stored foods!