Whether it is for barbeque, beach day, or a soccer day, you will find yourself geared up making hotdogs to grace your lunchbox. Since we don't take hotdogs regularly, we like to stumble upon the perfect one when we decide to take it.
The good news is that you can determine the fate and taste of your hotdogs with a good grill or hot dog machine. You are no longer at the mercy of food vendors. However, while it may seem obvious, you may not always make the best hotdogs unless you avoid the following mistakes.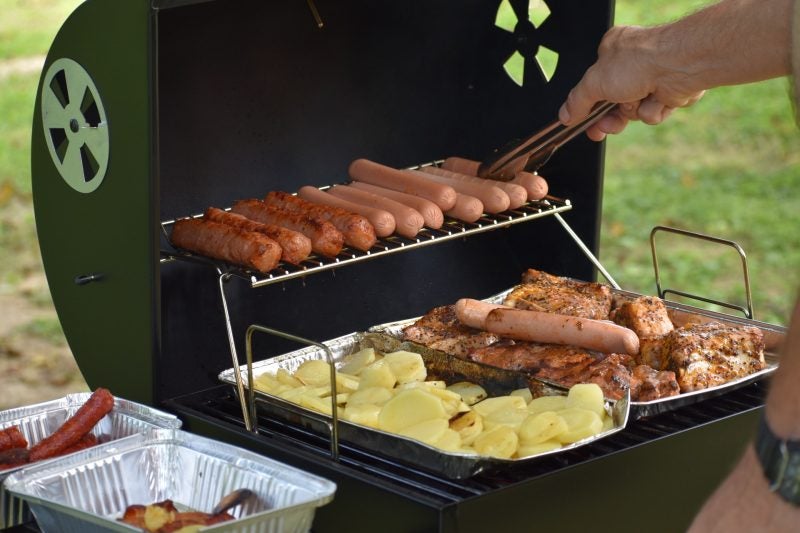 1. Not preparing the grill
First, let us agree there is no better way to make tasty hotdogs than grilling. However, you need to get it right. Preparing the grill before tossing your hotdogs in is vital.
Ensure that the grill is clear of food from a previous cooking session. Not only can it cause food poisoning, but depending on what was previously made, the taste of your hotdogs can be altered. Clean the grill and preheat it before you get started.
If everything is neat and ready, you have better chances of making great hotdogs.
2. Splitting the hotdogs open
Unless you want to end up with dry dogs, you might want to consider leaving them encases. Note that they are usually pre-cooked, so the step is not necessary.
More so, when split, the juices flow out, taking away the tender and moist feel of the dogs. If you are concerned about the case bursting, it is best to poke small holes with a fork to let the steam out.
3. Not turning the hotdogs around
Hotdogs don't take too long to cook. However, you can still end up with unevenly cooked meat. This is why turning the sides is an essential part of grilling. This will also ensure that the hotdogs don't burn too much on one side due to prolonged exposure.
Roll them around using tongs for each side to get some heat, and you will have your snack ready within a few minutes.
4. Using the wrong heat level
You must get the temperatures right for outstanding results. Avoid overcooking and undercooking by using indirect heat. This way, you will avoid burning the franks and over-charring.
You will never go wrong with moderate indirect heat.
5. Using the wrong hotdogs
The results of your cooking are only as good as the quality of the ingredients you use. Being a simple dish, you want to work with the best quality you can get. Avoid cheap hotdogs.
There is a wide range of hotdogs, from beef and pork to chicken. You are allowed to work with your preferences but get the best there is. They will not only be delicious, but they usually have fewer preservatives.
Conclusion
If you want to enjoy your hotdogs, avoid the mistakes above. Use quality meat and buns, prepare your grill and use the right heat level to end up with juicy, appealing, and tasty hotdogs.