Savor Steakhouse-Quality Meals at Home with Schwank Grills' Revolutionary Infrared Technology
Schwank Grills Portable Infrared Grill allows you to savor the exquisite taste of steakhouse-quality meals in the comfort of your home. Trusted by renowned professionals at high-end establishments like Morton's, CUT432, and Del Frisco's since the 1980s, Schwank has transformed the traditional at-home grilling experience. Each Schwank Grill is assembled by hand in the U.S.A. to ensure unmatched quality and performance. Using cutting-edge infrared technology, Schwank Grills effortlessly locks in the flavor and juiciness of your favorite meats, resulting in perfectly cooked, restaurant-quality dishes. With Schwank Grills, you can unleash your inner grill master and impress your family and friends with perfectly seared steaks, tender chicken, and juicy burgers.
Revolutionary Infrared Heating Technology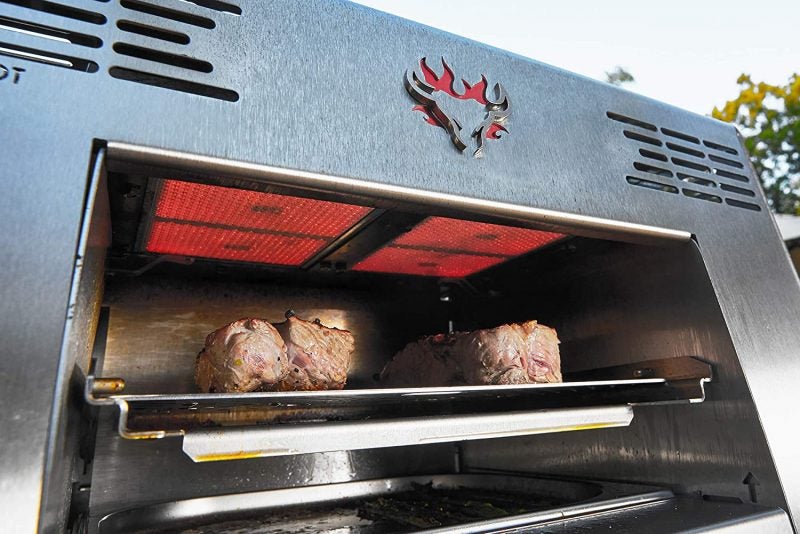 The key to achieving the most succulent and mouth-watering steaks lies in a revolutionary infrared heating technology that has been exclusively used by the most renowned steakhouses across the globe. This innovative technique involves heating the meat from above at blistering temperatures of up to 1500°F, creating a delectable crust in a mere 60 seconds per side. Unlike traditional grills that cook meat over extended periods at temperatures of around 600°F, Schwank Grills offers a complete paradigm shift in the world of at home grilling. This state-of-the-art heating method activates what is known as the "Maillard Reaction," where amino acids interact with sugars to produce the most succulent and flavorsome steaks imaginable. This incredible technology allows you to replicate the taste and quality of high-end steakhouses from the comfort of your own home, and indulge in the juiciest, most tender steaks that you've ever tasted.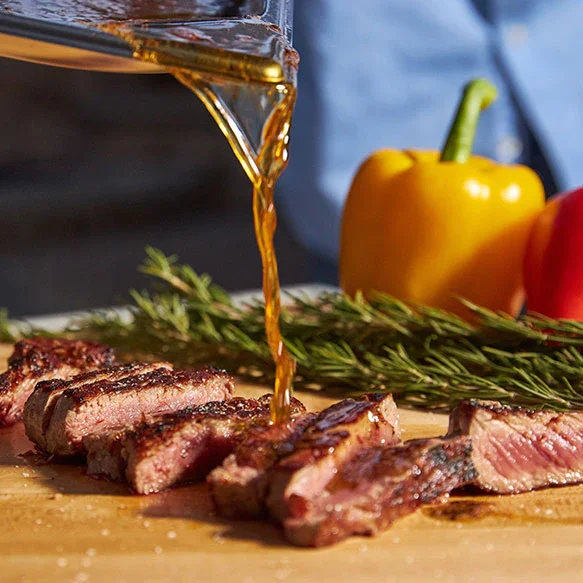 The Schwank Portable Infrared Grill comes in both a propane and natural gas variety. The natural gas model is set to start shipping out in March of 2023. You get the same impressive performance from both models, with the convenience of not having to fill up a tank when you opt for the natural gas setup. On the flip side, propane is a better selection if you're looking for portability. There is even a one-pound propane bottle adapter for smaller bottles, commonly used for camping. The entire Schwank Portable Infrared Grill is easy to set up anywhere, as its dimensions are: 25″ Length by 17″ Wide by 15″ High.
Versatile Cooking Options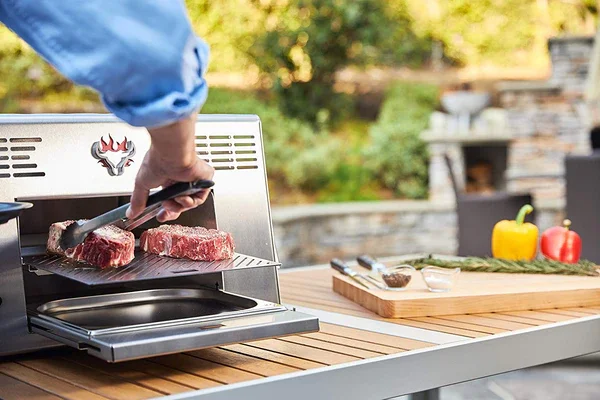 Get ready for your upcoming spring or summer barbecue with precision and ease, using the same heating technology that top steakhouses around the world rely on. With a Schwank Grill, you can reach a remarkable heat of 1500 degrees Fahrenheit, cooking a perfectly juicy steak in just three minutes. Not in the mood for steak? No problem. Schwank Grills are also ideal for cooking up chicken wings, hamburgers, hot dogs, seafood, vegetables, and even pizza in just five minutes. Elevate your grilling experience with the pizza stone and pizza peel accessories for a delicious, pizza in no time. Looking to serve up some salmon? It takes just three minutes to cook, ensuring a succulent, melt-in-your-mouth texture. And for a special occasion, impress your guests with perfectly cooked lobster tails done in just five minutes.
Unmatched Quality and Performance at Home
Schwank Grills is also equipped with a drip tray, located at the bottom of the grill. It's used to collect all of the juices that come from the meat that you're cooking, and you can then use those juices to enhance the flavor of your food. For easy cleaning, the Schwank Portable Infrared Grill has fully removable components and dishwasher-safe parts that are easy to take out and put back in.
Prepare to take your outdoor grilling to the next level with the Schwank Portable Infrared Grill, just in time for the upcoming spring and summer season. Whether you're a seasoned grill master or just starting, the Schwank Portable Infrared Grill offers unparalleled performance and precision that will take your grilling game to the next level.
Upgrade your grilling experience and check out the Portable Infrared Grill and its various accessories available on the Schwank Grills website!