From boomers to zoomers, not all generations see eye-to-eye. From how they take their coffee, to fashion trends and social media, they often disabrie,
but there's one thing they can agree on – everyone loves a holiday cheeseboard.
This year, each generation is battling it out in the ultimate cheeseboard showdown to determine which age reigns supreme when it comes to holiday hosting.
From viral trends, charcuterie cups, and Brie Santas, these Gen Z, Millennial, Gen X and Baby Boomers have each created their own board inspired by their respective generations and their favourite premium cheese – Castello.
The battle is on for the title of cheeseboard champion – whose board do you think is cheddar than the rest?
GEN Z (@loganfabbro): Best known for her role on The Next Step, Logan knows her generation tends to have shorter attention spans and moves on from one obsession to the next in record time, so she made three different boards each one ready in 10 minutes: the first is an air-fried Castello Brie (Tick Tok hack,) followed by a twist on the viral butter board using Velvet Blue (the perfect entry-level blue cheese,) and a minimalist board featuring Havarti, Gouda, Tickler Cheddar and Castello's cream cheese rings
Click here to watch Logan's step-by-step instructions on how to create each.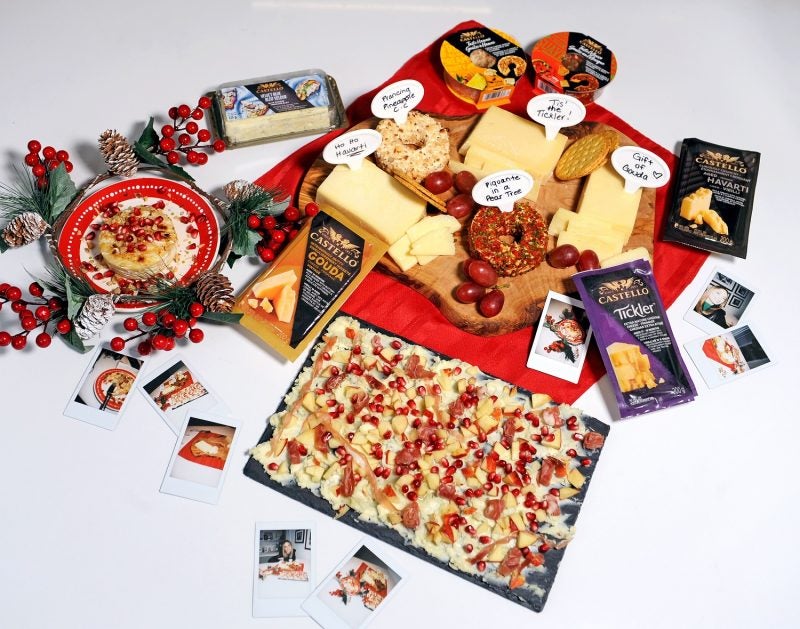 MILLENNIAL (@avaahblackwell): Avaah is a Canadian stunt woman and actress on Star Trek Discovery and like her generation, she's collaborative and all about the big show. She crafted Havarti Party trees by stacking small slices on top of each other, cut a star shape from the brie and filled it with jam, turned the Taste Hawaii and Taste Mexico cream cheese rings into holiday wreaths, and cubed some Tickler Cheddar and Gouda for an Insta-Worthy board that has something for everyone.
Click here to watch Avaah's step-by-step video on how to recreate this board
GEN X (@cinqfourchettes): Nancy's generation saw the Internet coming, so they've become very adaptable and inventive, as seen in her creative approach to cheeseboards which she complements with attractive 'cheeseboard' cups. These allow for unique customization and are COVID friendly too. Crumble some Tickler at the bottom, add skewers with your favourite ingredients, and stuff some dates with Danish Blue cheese for the perfect sweet and salty pairing.
BOOMER (@alabouroflife): Linda is a fun-loving Boomer who knows her generation tends to be crafty and loves spending time with their grandchildren, so she created a cheeseboard complete with a Santa made from Brie and Havarti that she can make with the little ones. And to keep her older kids happy, she included Castello's crunchy Havarti, Tangy Tickler Cheddar, and Danish Blue for exciting flavour sensations everyone will love.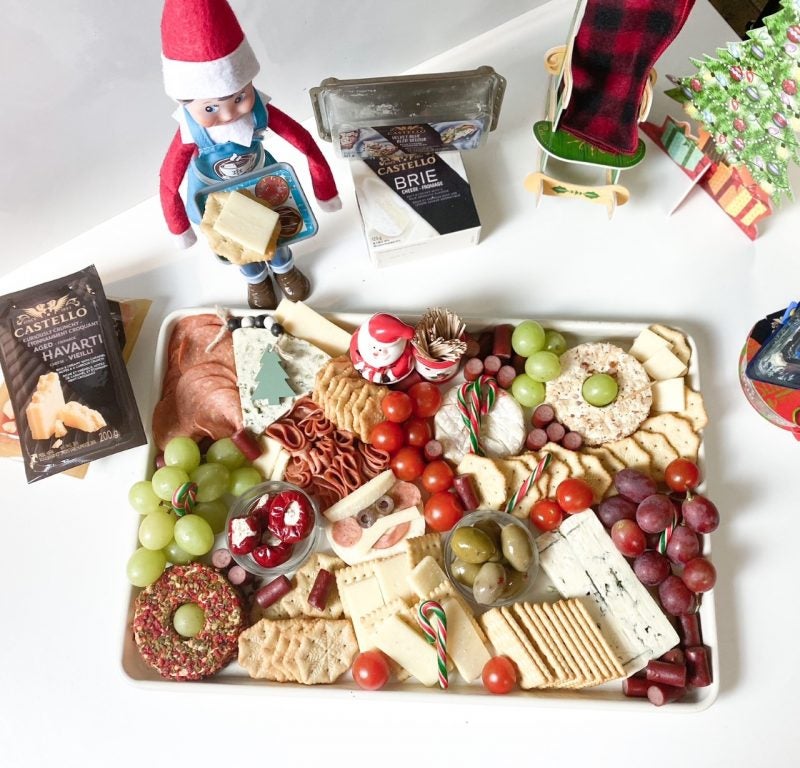 For full cheeseboard recipes and details, visit www.castellocheese.com.