Anyone can misplace his or her phone. Regardless of how frustrating it can be,  you can find it, still.
Locating an iPhone nowadays is super easy. Technology advancements by Apple allow users to find their phone before you even contact law enforcement agencies. Additionally, the internet-based apps can also help you locate your phone without any problems.
Here are three best ways you can use to find a lost phone.
Using geo-tracking apps
These tracking apps, generally, may not be related to Apple. Independent developers come up with a system where the user has to sign in to get their services.
Nonetheless, these developers will make them available to Apple users through the Apple store. If you find a tracking app that is not within the Apple store, it can bring in a variety of risks. The apps require that the user jailbreaks it.
Jailbreaking is not a recommended method of installing apps. The reason is that the user has to interfere with the code sequence first. In some instances, it works. Most of the times, it does not. The interference could damage your iPhone ultimately. Hence, it will be as good as dead.
Which is the best geo-tracking app?
It should be reliable like this one made by Cocospy.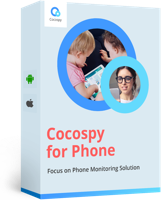 The app is secure and used by many millions of people around the world. Large internet brands such as TechRadar, Toms Guide, Forbes, Digital Trends, and other platforms site the app as reliable for iPhone users.
The app is free. You will not pay any amount to use the platform. Besides that, you do not have to jailbreak your device. Hence, installation is simple and not time-consuming.
How can you use it to search for the lost phone?
Primarily, you have to sign up first. Then, after that, in the case that you lose your phone, you can track an iPhone by its phone number. Cocospy also allows you to:
–    Access real-time GPS location for your device
–    It stores all your details including your online activities
–    Use your username and password to access the geo-tracking option
Find my iPhone app
The app is useful for iPhones, iPods, and iPads searching. Using this phone-tracking app is simple and only requires that you follow these simple steps.
Since you will be using another device to locate yours, head to their iCloud account. Sign in with your account. That means you will have to sign out from theirs. Use your Apple ID and password to sign in then tap on your phone option.
Once you do this, it will show a map that indicates the location of your phone. In the case your iPhone is off, it will show its last location.
You can use the play sound option to locate a nearby-lost phone. It will play a specific sound as long as it is on. Take note; however, if you erase your device, it can be difficult to site it.
Therefore, ensure that if you only delete all the information on that phone if you have no
chance to find it.
Using Google maps
You need to ensure that you turn on the location reporting on your phone to use the Google Timeline feature.
Google maps use GPS technology and record all your movements. If your phone is still on the move, it will indicate on the timeline of the map.
When you log in to the site, click on today, which you will find at the right-hand top corner. It will provide a detailed history of your phone's movement. You will also see its last position before the battery died.
By the way, if you have several Google plus connections, you can ask them to help you locate it with their phones using the same timeline.
Final verdict
Whichever solution you decide to choose, ensure that you apply the right procedure. Besides that, you can also include law enforcement officers who can help you locate it.  In some cases, they will require your IMEI or SIM card number, which is also another alternative.
Another solution you could use: if you own an Apple Watch, you can also rely on it to look for your lost mobile gadget.  Both the watch and the iPhone device should have a functional Bluetooth or WIFI connection.