PITAKA is one of the very first brands to create aramid fiber (also known as Kevlar) phone cases, and now it brings a breakthrough in aramid fiber case design. Released in December 2021, the Fusion Weaving Case Series for iPhone 13 lineup is crafted from the all-new fusion weaving technique, featuring designs not seen before.
Before, aramid fiber cases of different colors are stitched by different pieces of fabrics. That's the only way to get more colors on aramid fiber cases, but the design decides that the case will not look seamless. By adjusting the sequences of raw aramid fiber strands of various colors, PITAKA engineers managed to have two or more weaving styles work on the same loom, so multiple colors and designs appear on the same piece of fabric. However, aramid fiber fabrics crafted from fusion weaving are harder to produce as they require more accurate control of the sequence of warp and weft yarns, making the material rarer than the standard one.
But, new aramid fiber case designs are made possible thanks to the new technique. We can find intricate color mixing among the classic black and grey aramid fiber weave on the PITAKA Fusion Weaving Case series. "We are not just bringing more colors. We want our customers to have brand-new experiences", said James, Founder CEO of PITAKA. Apart from colors, the Fusion Weaving Case has excellent three-dimensional effects that appeal to the eyes and provide exceptional grip. And thanks to the characteristics of aerospace-grade aramid fiber, the case is lightweight and durable to protect your mobile from daily wear and tear. And the camera lens are protected as well by the raised bump. In addition, they are precisely cut for easy access to the charging port, ringer switch, and buttons.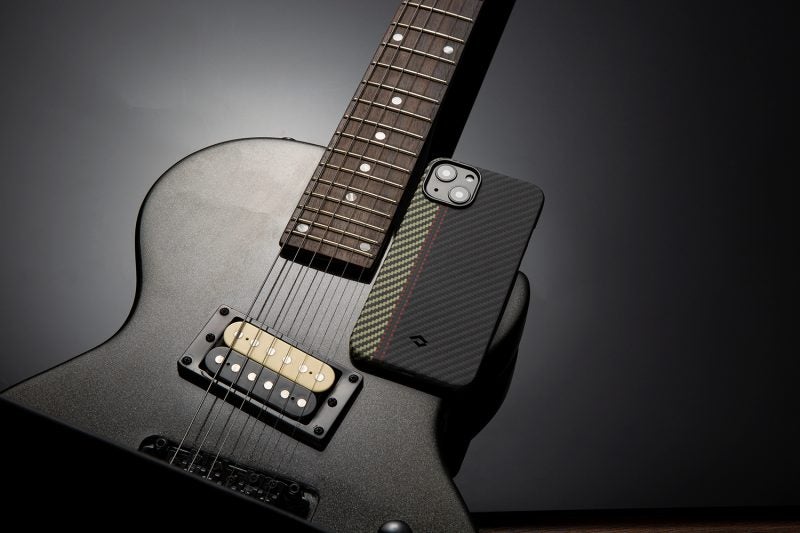 There are two different types of Fusion Weaving Case at the moment. MagEZ Case 2 is a protective case with MagSafe compatibility, which allows you to snap your iPhone onto Apple's MagSafe Charger as well PITAKA's MagEZ 2.0 chargers and accessories to enjoy easy carrying and charging. The MagEZ Case 2 is still a slim case even with strong magnets embedded. If you're looking for lightweight minimalism, PITAKA offers the Air Case. The Air Case features a more delicate finish and it's ultra-lightweight and thin that you can barely feel it there. That said, it provides excellent grip for all-day comfort. There aren't magnets inside the Air Case, but it's so slim that you can actually charge your iPhone through the case on the MagSafe Charger or any other Qi wireless chargers.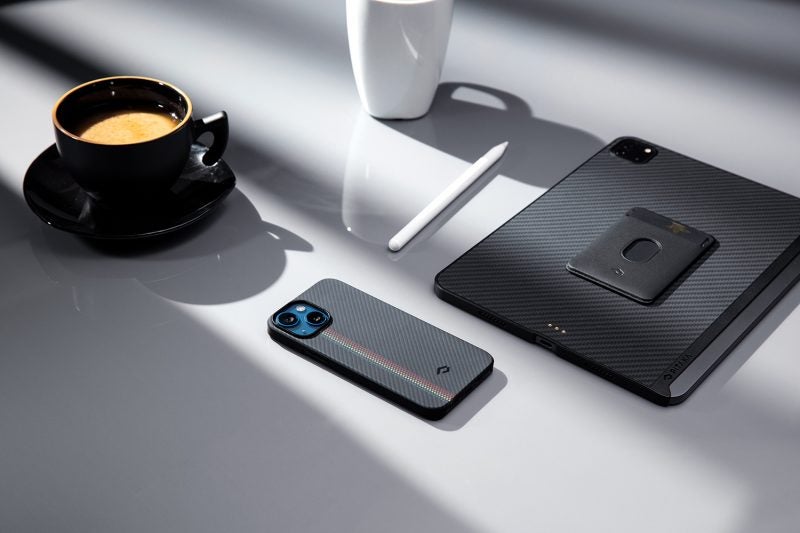 To learn more:
Fusion Weaving MagEZ Case 2
Fusion Weaving Air Case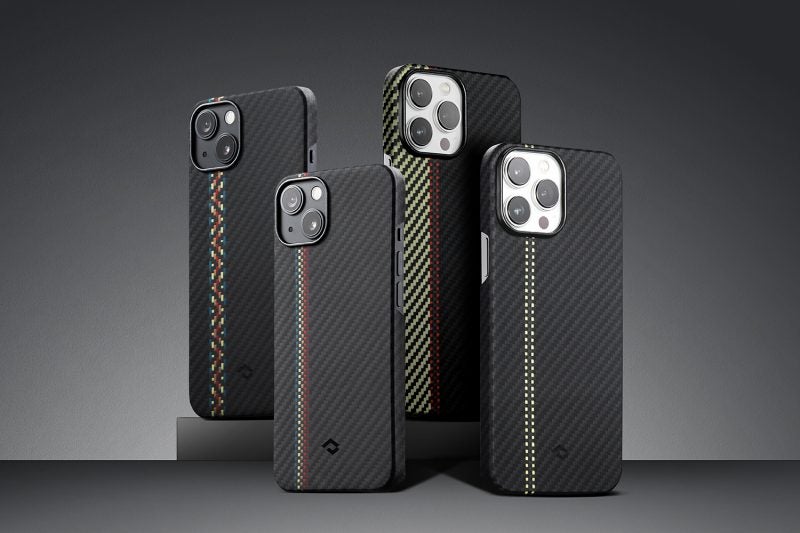 Holding the vision of "alternative gadgets to simplify your life", PITAKA revolutionized the consumer carrying experience by initiating the beloved aramid phone cases in 2015. For years, the company has focused on distinct materials. And it is dedicated to advancing science and style to give people the next cutting-edge lifestyle that makes their daily life more convenient and efficient. Today, PITAKA has become a large and successful company selling cases, valets and covers for the essentials of modern life around the world.
To find out more about PITAKA:
Website: https://www.ipitaka.com/
Facebook
Twitter
Instagram
Youtube
For business, press or media enquiries, please contact: erin@ipitaka.com