Marathon Watch Company proves that their stylish and durable watches are "Best For The Long Run" to customers who swear by their dependability.
We all use phrases like "trying to unwind" or feeling "all wound up" without really thinking about them, but Mitchell Wein is the kind of person who remembers exactly where they came from.
It's something that might cross his mind while handling the Reissue GPM, a Marathon watch with a parkerized steel case, and a black nylon strap, whose thin profile harkens back to one of his family firm's original designs from over 40 years ago.
Though it functions as a thoroughly modern timepiece, the Reissue GPM uses a hand-assembled, wind-up movement, based upon the same kind of watch mechanics that have been in production since the turn of the twentieth century. "This may be why I find it very therapeutic when I am winding it."
That circular movement of winding a watch may be therapeutic in part because it suggests something consistent and certain — emotions that are highly coveted in a year where, thanks to the pandemic, time occasionally seems to have stopped.
Winding is also an act that ensures a watch will be prepared to last as long as its wearer needs — just as Marathon Watches, whose motto is "Best For The Long Run" — has proven to customers in government and military organizations who have come to swear by the dependability of their Marathon product.
A History Of Military-Grade Professionalism
For Wein, Marathon's vice-president and grandson of company founder Morris Wein, the rationale is serving those on the front lines. These workers, such as soldiers, medical workers, and even teachers, do not simply represent good business. It is an essential part of its DNA. The fight against COVID-19 reflects simply another manifestation of why its watches are so important.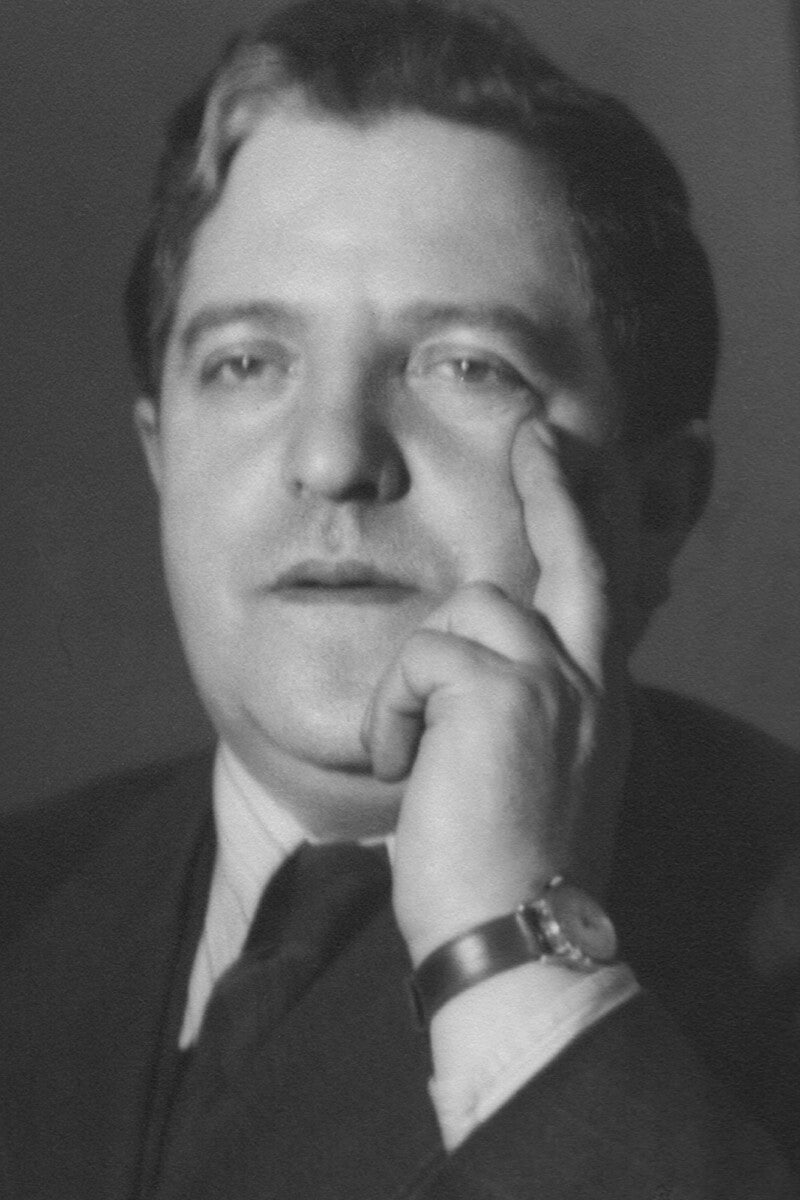 "The core values of our company are to offer products to assist and support our health care professionals, military, first responders, and teachers," he says. "These amazing people all provide services that are essential to our health, well-being and of course, caring for youth and the elderly. We want to ensure that our products are accessible to those heroes on the frontline."
The founder of Marathon Watch started the company on McGill Street in the historic section of Montreal. The company sat in a building of which, on the main floor, was a restaurant where many people in the War Department among the regulars. This led to relationships that came to deeply influence the direction of the business.
"Yes, my grandfather had acquaintances that worked in the war department," he recalls. "They would all greet and converse with each other at the common lunchroom."
When Canada entered the Second World War, it was Marathon that provided watches for soldiers, including those who would be fighting in Italy. Soon, it was doing the same thing for governments and military organizations in the U.S. and Britain as well. From these years on, Marathon has designed and developed many instruments for varied government operations. More recently, Marathon's Navigator Watch was improved by using fiberglass casing to decrease the weight for pilots fighting in Operation Desert Shield and Desert Storm. Its customers aren't always at war, however. Requests are not only from military entities but can come from a variety of departments such as stopwatches from the U.S. Geological Survey to Search and Rescue watches for the Coast Guard.
This has meant that Marathon needed to create watches that were not only rugged enough to endure harsh conditions but to meet specifications that were developed in collaboration with field research and engineering teams. Wein said this has included both the U.S. and Canada's departments Of National Defence.
When a certain government military entity required a special stopwatch to monitor the distance the torpedo traveled until target impact, for instance, "We were charged with developing a stopwatch that measured horizontal distance in yards instead of time," he recalls, which led to Marathon's stopwatch model ST194001, which was made for the Canadian Victoria Class submarines. "We found that some military forces request to have the soldier's call number inscribed on the back of the watch. We've also been asked to make some dials completely sterile of numbers and use shape indicators instead."
The strength of the Marathon brand among a base of customers who will always need its products has allowed the company to occupy a rarefied position in the watch industry: one where traditional retail partnerships have been eschewed and marketing has been relatively minimal. Instead, Marathon watches have come to be known by those who want a timepiece where the definition of "quality craftsmanship" has been taken to another level.
Continuing To Innovate With The Arctic MSARs
Marathon has continued to build upon its heritage with the debut earlier this year of the Arctic Edition Medium Search And Rescue (MSAR) Automatic with Date and Tritium 36MM Arctic. Housed in stainless steel cases and water-resistant to 300 meters, the watches are the first to feature a white dial, though not for the aesthetic reasons watch aficionados might imagine.
"A black dial is used generally for most wrist watches required by government sources, as at night, it is much easier to read white markings on a black dial," Wein explains. "Our white dial watch, however, is used in very bright environments and conditions, such as in the Arctic during the summer months."
That said, the look and feel of the watches are intended to be as strong as the overall design, and now that Marathon sells its watches to the public online, the company is winning rave reviews from watch bloggers and industry experts. Even Wein, when he talks about the white dial version of the medium SAR automatic, model WW194026 with nylon NATO strap in desert tan, sounds more like an appreciative consumer than someone planning a search and rescue operation.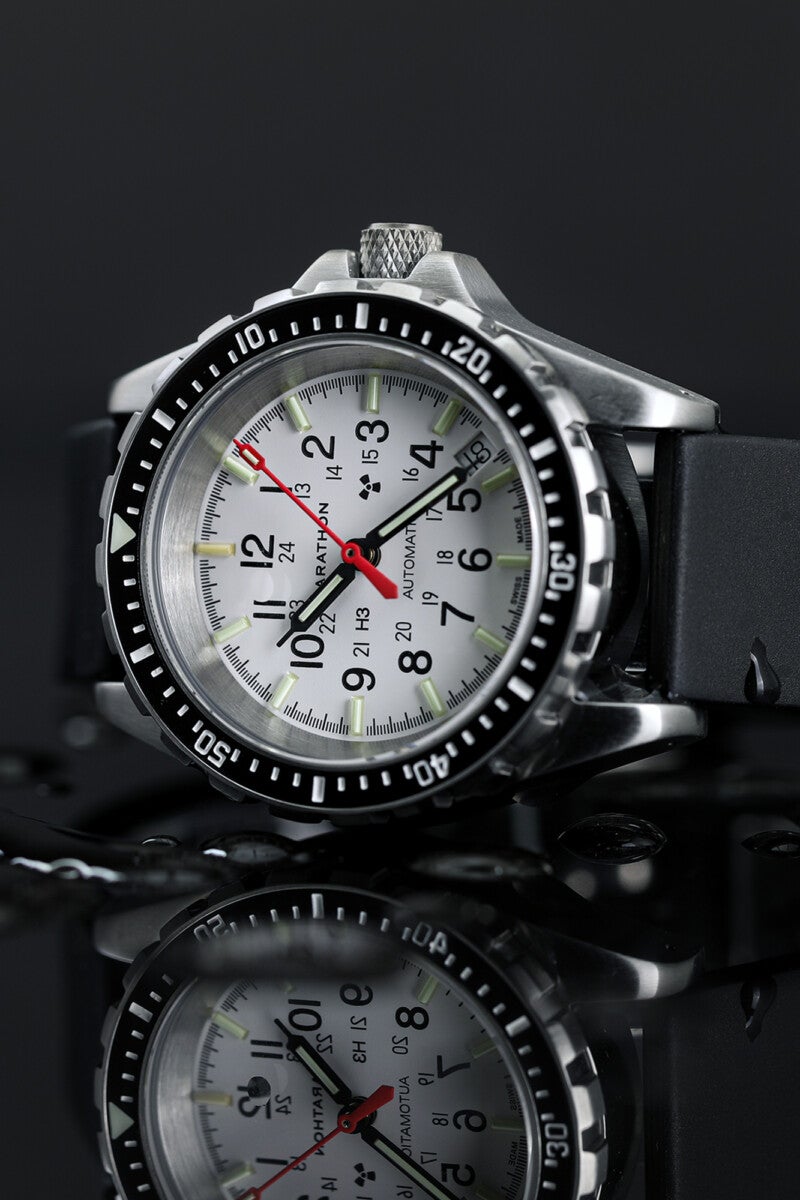 "It looks both stunning and rugged!" He says, calling it one of his favorites among the company's portfolio of timepieces. "I like this watch because it is light on the wrist and if I am running or swimming, the strap dries very quickly. As we are spending much more time outdoors, the white dial is not only attractive but also easily legible in daylight and extremely versatile."
The difference, of course, is that Wein has intimate knowledge of what it took to create those nylon NATO bracelets.
"We worked on this project for two years in order to develop the perfect buckle and hardware," he says. "After many trials, we came up with this design which could not be any more flawless. From the double stitching to the quality and finish of the hardware, the craftsmanship is unbeatable."
That kind of diligence and attention to detail might be exhausting at the time, but Wein, and Marathon in general, have learned from decades of experience that the effort is well worth it in the long run.
Visit https://www.marathonwatch.com to browse & shop Marathon's full collections.