Give your house the home theatre experience you've always dreamed of. Our go-to guide features high-definition video, sound, luxe seating, and home theatre favourites that'll change the way you watch movies, stream sports, listen to music, and play games.
Cambridge Audio
For a home theatre set-up that can handle audio with aplomb, from action-packed explosions to soaring scores, or hearing the crowd go wild when streaming your favourite sports, there's nothing better than Evo, the award-winning all-in-one streaming amplifier from Cambridge Audio.
With a suite of input options, Evo is ready for you to add your favourite sources for audio. No matter where your music's coming from, Evo will make it sound its best: just add speakers.
Evo works with everything from turntables to streaming platforms and – most importantly for a home theatre set-up – video, which means it can be the heart of your hi-fi system for years to come. Connect your TV's HDMI ARC output to Evo's ARC input and you'll be all set. There's even a home theatre bypass mode for integration with 5.1 and larger systems.
At just 305mm wide, Evo is an elegantly discreet box – but its timeless looks and versatile side panels (finished in either walnut or modern black waves of Richlite) mean it will look good centre stage in any home. After all, if you've put the time into building a brilliant home theatre system, you're going to want it to look brilliant too.
To find out more, visit cambridgeaudio.com
Buy now
Upgrade Your Home Theatre with the Victrola V1 Soundbar System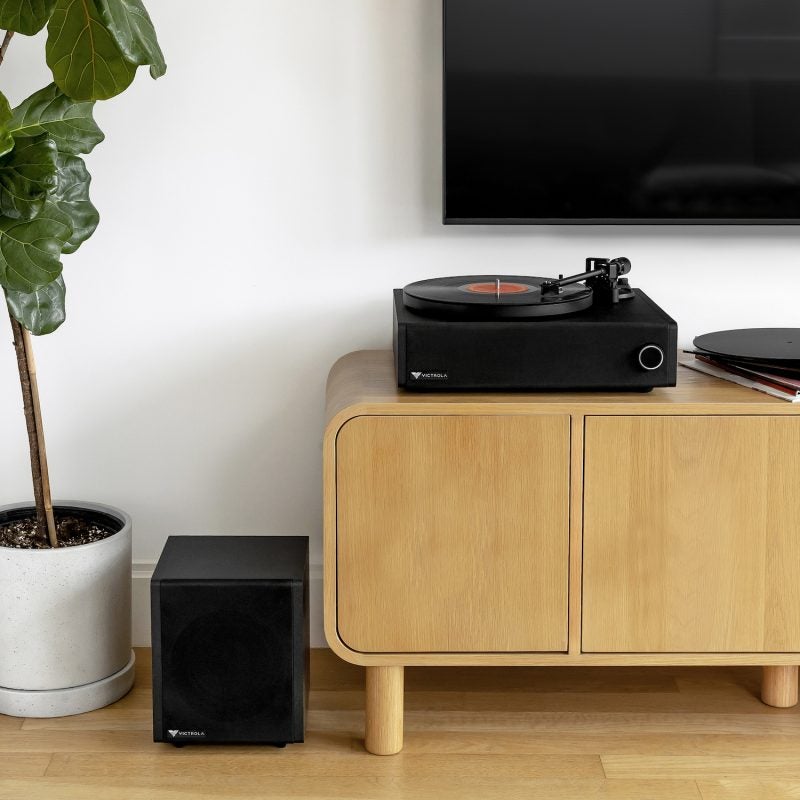 The Victrola V1 Soundbar System is the finest-sounding and-looking record player stereo equipment, thanks to its high-quality speakers, Bluetooth streaming, and wireless subwoofer. Victrola engineers have devoted close attention to every detail, making music listening to pleasure in both form and function. The system consists of the V1 Soundbar Disc and the S1 Subwoofer, which include high-powered stereo speakers, Bluetooth streaming, optical TV connectivity, and various controls. The V1 Soundbar System is a high-quality audio solution that can be set up quickly, needs little storage space, and sounds great. The V1 Soundbar System incorporates a luxury turntable, high-output internal stereo sound and a wireless subwoofer to make listening to music more convenient. Once only feasible with expensive, sophisticated, and aesthetically displeasing home stereo systems, the V1 Soundbar System will fill a room with sound for an incredible listening experience.
The stylish and practical dust cover works in harmony with the metal platter and silicone slip pad to keep records in pristine condition. The bespoke aluminium tonearm and VPC-190, Victrola's first high-performance moving-magnet cartridge, mimic the dynamics of a premium price audio system right down to the extended frequency response and measured downforce making it the perfect addition to your home theatre.
SAMSUNG NEO QLED 8K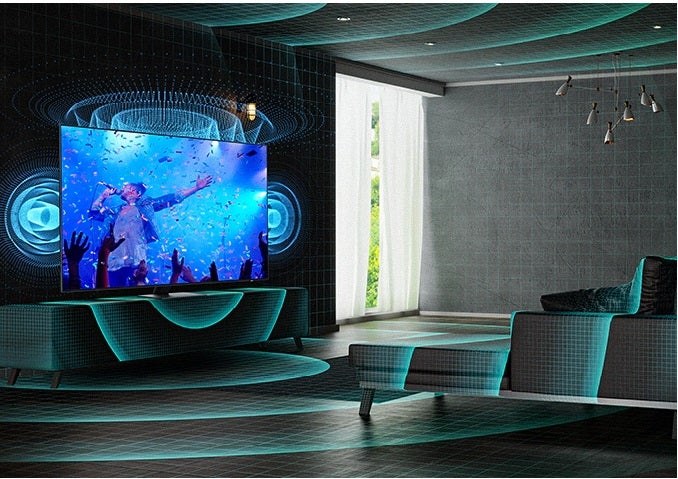 This is the must-have TV for your home theatre setup. Developed to enhance the viewing experience of the latest blockbusters on your must-binge list, the Samsung Neo QLED 8K features deep blacks, bright lights, and "upscaling*" technology to deliver movie-theatre-quality resolution. The 8K resolution is powered by Quantum Matrix Technology Pro with ultra-fine light control, allowing the viewer to see every bead of sweat on your favourite superhero's brow, each carve of the ice from players' skates during a hockey game, and all the finely tuned details in the latest console game. The Infinity One Design fits seamlessly into any space, whether it's a family room or home-movie theatre.
Epson Home Cinema 4010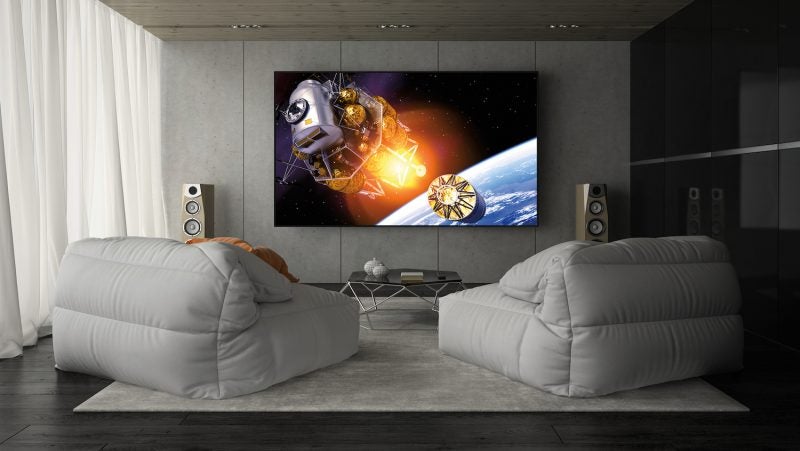 The Epson Home Cinema 4010 4K PRO-UHD projector is the ultimate home theatre experience. It's packed with features that make everyday life easier, more entertaining, and more productive. It's the perfect device for anyone who wants to do more with their projector. The 4K Ultra HD Home Theater Projector is the ultimate addition to your home theatre. It's great for watching movies, playing video games, or even streaming TV shows and sports. You can use it with any HDMI connectivity so there are no limitations on what you can watch! And because this projector uses an advanced 3-chip design, it delivers incredibly bright images in full color with incredible detail and clarity. This means you get a picture that's crisp and clear from edge to edge of the screen. With HDR compatibility, colors look more vibrant than ever before too. Experience movies like never before when using this projector! If you want the best picture possible from your projector, then look no further than this 4K Ultra HD Home Theater Projector.
Get your Epson Home Cinema 4010 4K PRO-UHD Projector today!
Buy now
Valencia Theater Seating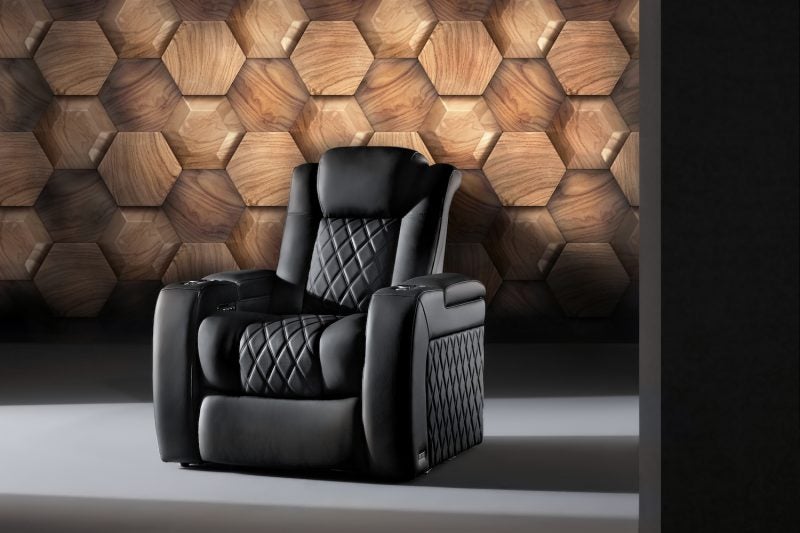 The Valencia Theater Seating Ultimate Luxury Edition exceeds the status quo with the mixture of premium Semi-Aniline Italian Nappa Leather 20000 and advanced technology. 100% ultra smooth & supple matte leather coverage and innovative materials have resulted in unparalleled design and opulence. Equipped with LED RGB lighting, memory control panel, perforated French diamond stitching, Parisian velour-lined armrest hidden storage compartments, USB & USB-C ports, and black chrome hardware. This is Valencia's most luxurious model yet! The high-end leather is akin to the likes of a Rolls Royce and other luxury cars. Access your freedom of choice with a selection of multiple configurations. Fulfill your desires and create a set customized to your ultimate luxury.
The Enclave Audio CineHome II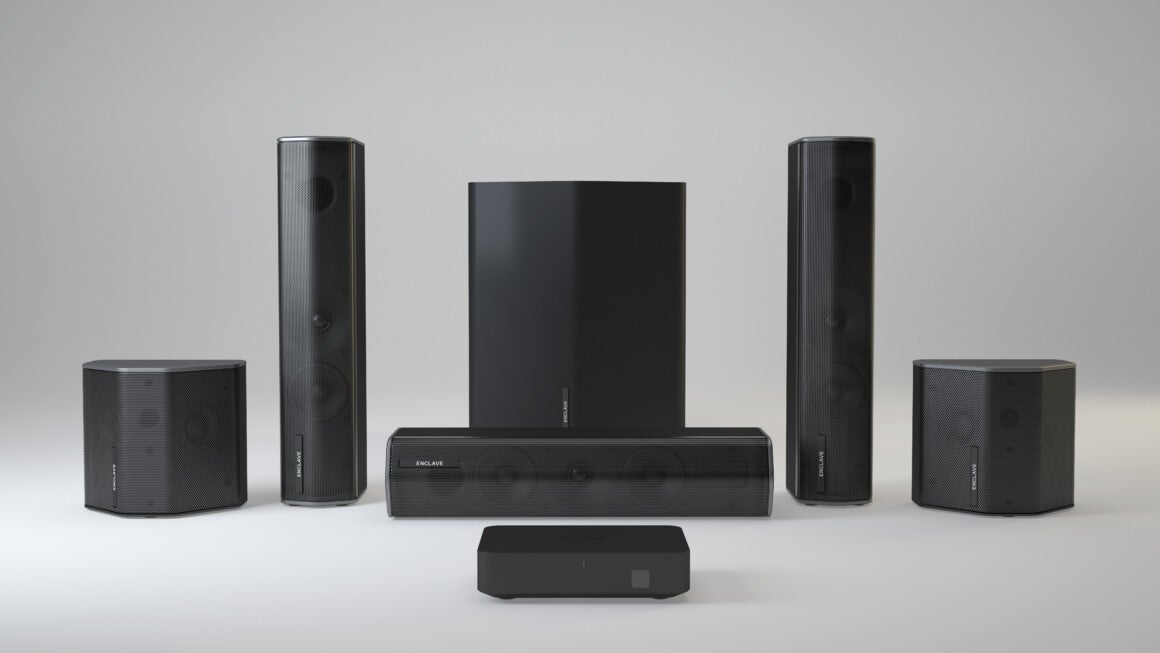 The 5.1 channel Enclave Audio CineHome II wireless surround sound speaker system is the perfect gift to add to a newly furnished mancave or entertainment streaming environment. The CineHome II provides true surround sound without the tedious setup process and hefty price of most dedicated surround sound systems. Unencumbered by reels of speaker wire, the wireless audio system sets up as easily as a soundbar but provides the dynamic, dedicated surround sound that users are looking for in a home theater system. Users simply unbox, place the speakers and subwoofer throughout the room, add power, connect the system to a content source and the system syncs automatically.
Prepare yourself for impactful movie nights, immersive gaming sessions, or cheering on your favorite team in your upgraded mancave with the incredible soundstage of the Enclave Audio CineHome II system. The system operates on a discrete wireless network – isolated from any in-home Wi-Fi networks – which means it is safeguarded from interference and does not impact any online gaming or streaming experiences. The system supports uncompressed 24-bit, 96kHZ audio with extremely low latency and less than one microsecond of synchronization between speakers. Powerful yet affordable, the Enclave Audio CineHome II wireless speaker system provides users with a dynamic, impactful audio experience across a 360-degree field of sound, capable of instantly enhancing any mancave or home theater environment.
Buy now