From Apple and Samsung, which are big names in the technological world to the traditional watchmakers like Fossil and Rado every one is creating smartwatches to keep up with the growing technological demands. These smartwatches not only keep you constantly connected with the online world but also prevent you from missing any news and notifications coming on your phones. Several features have been integrated into the wrist band which is making people confused. But not anymore. This smartwatch buying guide is going to take away all the confusion and will ensure that your money is well-spent.
There are several categories in smart watches. The most important thing you need to do is to identify the purpose of this purchase. There are several watches that are specifically known for their health monitoring features like Fitbit Versa. Fitbit Versa is primarily known as a health-focused device rather than a device which replaces smartphones. Whereas other devices like Apple Watches Series 3 and 4 are not even dependent on phones and can totally work on their own. However, most of the smartwatches are companion devices. So, how do we decide which is the best suitable fit for our needs? Well, we are going to discuss how to get a nice smartwatch which is within your budget and fulfills all your requirements?
Quick tips to buy Smartwatch:
If you're in a hurry to buy yourself a sexy smartwatch then here are a few tips to consider:

Do not- I repeat DO NOT purchase smartwatches without making sure that it is compatible with your phone. For instance, most of the smartwatches by Apple only work with their iPhones whereas Samsung's Tizen and Google's Wear OS platform works perfectly well with Android as well as iOS.
Pay special heed to the battery life provided by the manufacturers. Moreover, read the reviews to gain greater insight into its user's experience. There is this observation of mine which made me believe the fact that the smartwatches with analog timepieces have longer battery life rather than the watches with touch screens.
I would prefer to get a watch with a heart rate sensor and GPS tracking in order to stay fit
Check if the band of the watch has a great clasp. The buckle is easy to tackle. Check if the band can be replaced easily or not?
Check what apps does the watch support. It is a very important factor but in my opinion compatibility, design and other smart features are of more significance.
Make sure to check a watch with the best features available and find a list of the best sleep trackers on superwatches.com.
Let's discuss the above-mentioned points in detail here:
1. Operating system and compatibility of the device:
Google's OS named Wear OS is specifically designed for the smart wearable devices which run smoothly on LG, Huawei, and others. It also works perfectly with Android 4.3 and other smartphones operating on higher versions. If you are thinking of getting yourself a smartwatch, Google can help you find out the compatibility of these smart devices with your smartphones. Visit this link: g.co/WearCheck from your smartphone's browser to check the compatibility. Some of the smartwatches containing Wear OS work with the iPhone but features, like adding apps or connecting watch directly, may cause problems when connected with iOS devices.
Android Wear 2.0 which rolled out back in 2017, brought a range of new features to smartwatches like fitness tracking, Google assistant support and the most amazing of all, it allows users to directly download the apps. Another thing about Google Wear is that they rebranded it to Wear OS in March 2018 to reflect that it is cross-platform enabled.
Clearly, it doesn't come as a surprise that Apple smartwatches only work with iPhones. You can find your watch OS App store into the already installed watch app.
Point is: Do check the compatibility of the smartwatch with your phones to enjoy it at its best.
2. Display of the device:
Almost all the smartwatches are utilizing colorful LCS and AMOLED display which makes the viewing of photos and other apps pleasant to the eyes. The flaw of this feature is that it consumes a lot of battery. As we have discussed earlier in the article, analog smartwatches have better battery timings than that of the touch screen smart devices.
Other than that, the LCD displays are slightly thicker than the OLED ones. This is very why Apple launched its first smartwatch with OLED in order to make it as thin as possible. Samsung, on the other hand, launched its first smartwatch with OLED back in 2013.
3. Look and feel of the device:
The look and feel of the device play a great role. No one would want to spend a significant amount of money on a smart device which they cannot wear on themselves. So, having a comfortable device which you can wear to places is really important. Check for the overall appeal of the device. Other than that, check if it has a sleek buckle and the strap is comfortable as well as replaceable. See if you can find extra straps for the device.
Most of the smartwatches now offer personalization in order to provide a great user experience. You can pick your favorite color and material for the band to ensure comfortability. In addition to this, you can also choose the size, face color and finish of the smartwatches.
4. User-Interface of SmartWatch:
User-interface is a vital thing to look for while picking a watch for yourself. Why? We all want a very simple, elegant yet easy to use interface in order to operate the device properly. It is the case with every electronic device whether it's a phone or a microwave.
Although a smartwatch with touch screen system offers great features, at times it can get difficult to touch the small icons and you end up opening the wrong app. The gesture-based items can also get a little difficult to target. Nevertheless, Wear OS is doing a great job in presenting the apps and the notifications. You can easily clear those notifications with a simple swipe. Whereas the latest update allows you to turn the cards within the screen with a simple wrist flick. A great interface greatly influences the user experience. We want all its features to be readily available.
Other features:
Other features including fitness tracking, GPS, calling, mobile payments, etc. make the smartwatch a must have thing. It allows you to constantly monitor your daily physical activity, your health, heart rate, the walked steps, your sleep quality, etc. If enabled, it also provides reminders to keep you fit and hydrated at all times.
Many of the smart watches allow you to make mobile payments through it. Apple smartwatches are enabled for Apple Pay and work independently of the phone. Even the Fitbit and Garmin which are health-focused watches have included the payment feature to make it even more diverse and handy.
I hope the article has been of help to you with your smartwatch hunt. This information has been compiled after thorough and diverse research and the aforementioned points are important to consider when making a purchase. In order to keep yourself constantly updated with such informational content get yourself a reliable internet connection. Get a high-speed internet connection from localcabledeals.com which not only keeps you informed but also keeps your smartwatch connected with the internet world.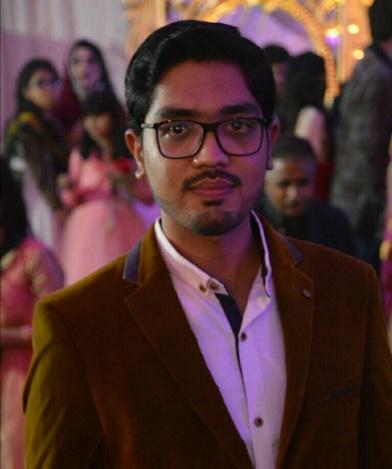 Author Bio:
A Digital Marketer who loves to play with Data and Analytics. I do and love establishing businesses online through digital marketing.
Twitter: https://twitter.com/DanishSheikhGee
Facebook:  https://www.facebook.com/miraj.danish
Linkedin:  https://pk.linkedin.com/in/danishmeraj