Early in my career, when I was working for a computer magazine, I found myself in the irritating position of writing about Viewsonic monitors while staring at something that was decidedly not a Viewsonic monitor.
Like so many offices back then, my coworkers and I were given old, refurbished, sometimes obsolete displays that I suspect had been sourced through some kind of corporate equivalent of Liquidation World. We were writing stories about the latest in technology with what could charitably described as the worst in information technology.
We would have been happy with even slightly higher resolution. We would never have dreamed that the average human could one day get something like the Viewsonic VP3881.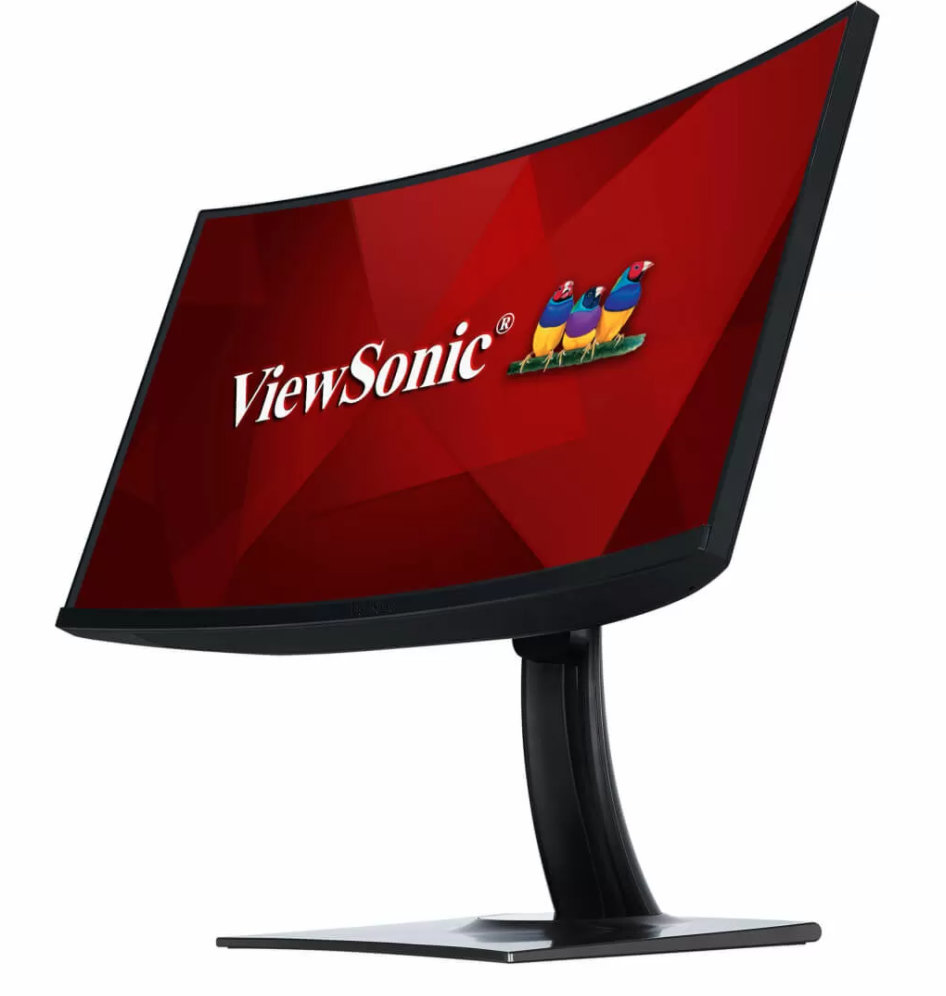 With an Immersive Curved Screen, the VP3881 is a 38″ IPS monitor with a 3840 x 1600 Resolution, measuring 35.3 x 24.8 x 11.8 in / 896.0 x 629.2 x 298.8 mm. It can be tilted 22 degrees, or you can raise it five more inches from its rectangular base.
If those specs don't immediately tell you anything, let me put them in context.
A monitor like the VP3881was designed for people who require the highest calibre of colour accuracy, like video editors or photographers. A broader categorization might be "creative professionals."
Here's the thing: almost all of us are creators today. Maybe you work in marketing and you need to at least review and provide feedback on content, if you're not actually making it yourself. Those in sales need to develop image-rich presentations that wow customers. Someone running an e-commerce site needs to showcase products better than they will look on Amazon.
For all of those scenarios, I suspect the VP3881 would be more than up to the task. Its 14-bit 3D lookup table generates a palette of 4.39 trillion colours, and features like uniformity correction ensure consistent brightness across the entire display. Viewsonic's Viewsplit software, meanwhile, acknowledges that we're not acting at creators all the time, so you can multitask easily between applications spread across the screen.
It's not just that the creative work you do with a monitor like the VP3881 has been democratized across organizations; it has also been distributed. The move to remote work has accelerated exponentially in 2020 for obvious reasons, but that changes the way we'll be thinking about the kind of equipment we use at home. There was a time you'd have your "good" monitor at work and your "good enough" monitor at home. Today, only the best is going to be good enough if WFH becomes a long-term reality.
This is where it's worth drawing attention to the more subtle aspects of the VP3881, like its curvature rating of 2300R — enough to feel immersive but not so pronounced as to take away a certain elegance when it's sitting in the room.
Similarly, there's something discreet about how the six onscreen display buttons have been tucked away on the right-hand side at the back. It means the monitor looks less like a piece of work-related equipment but something that can transition to play when the time is right. I'm not a gamer, for example, but I know enough of them to know that the VP3881 will have what it takes to enjoy your evening playing them.
The way work — and life — has changed means we're all going to be spending a little more screen time. Unlike the monitors I was forced to use way back when, the Viewsonic VP3881 could help ensure it's quality time.