Is there anything a dad can't do? He's the family's hero: always pulling off the coolest surprises, fixing unsolvable problems, and ready to relay life-changing advice when his kids need it most. A father builds the foundation for their children to build their own lives on. Your dad doesn't do it for the pride or for the glory, but there's no doubt that he'd appreciate your gifts as much as you cherish his support.
Your crew at Swagger has thought long and hard about what dads want, need, and treasure the most. We've searched high and low for the coolest, smartest, and downright useful gifts for fathers of all ages and interests. Check out our Swagger-Approved Top 100 Awesome Gifts for Dad and give your pops a gift that he'll never forget.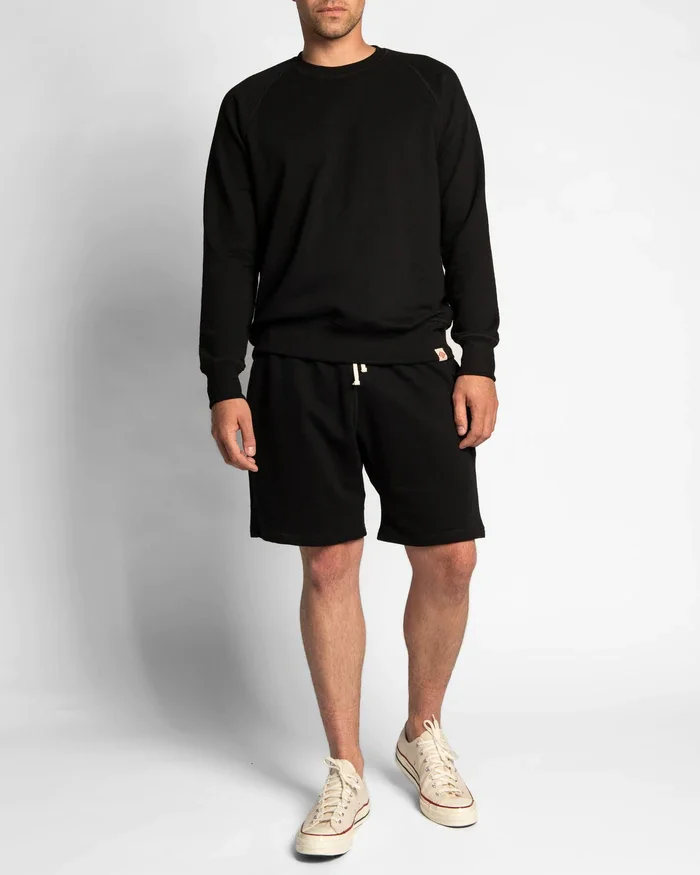 Dad will be the first to tell you that classics never go out of style and neither will this black lightweight crew shirt by Bather. 100% French Terry cotton and a unique sueding process create a super soft and comfortable feel that he'll never want to be without.

NFL 100: A Century of Pro Football is more than a nostalgia gift. Not only does this visual history book feature moments from dad's childhood, he'll also see photos of great moments his father raved about. Relive the glory of the gridiron with dear old dad as you await next season.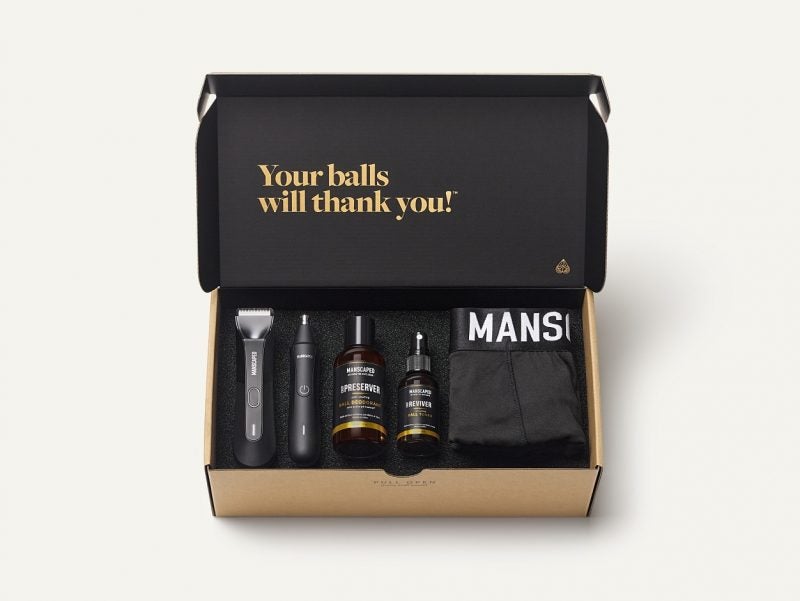 Dad bods need love, too! The ultimate grooming bundle, The Performance Package 4.0. by MANSCAPED™, includes everything he needs for his self-care sesh: The Lawn Mower™ 4.0. Trimmer, the Weed Whacker™ nose and ear hair trimmer, Crop Preserver® ball deodorant, and Crop Reviver® ball toner. MANSCAPED even threw in two free gifts – anti-chafing Boxers and The Shed travel bag!
$169.99 CAD
Use code: SWAGGER20 to get 20% off + free shipping – Your balls will thank you!™
Buy Now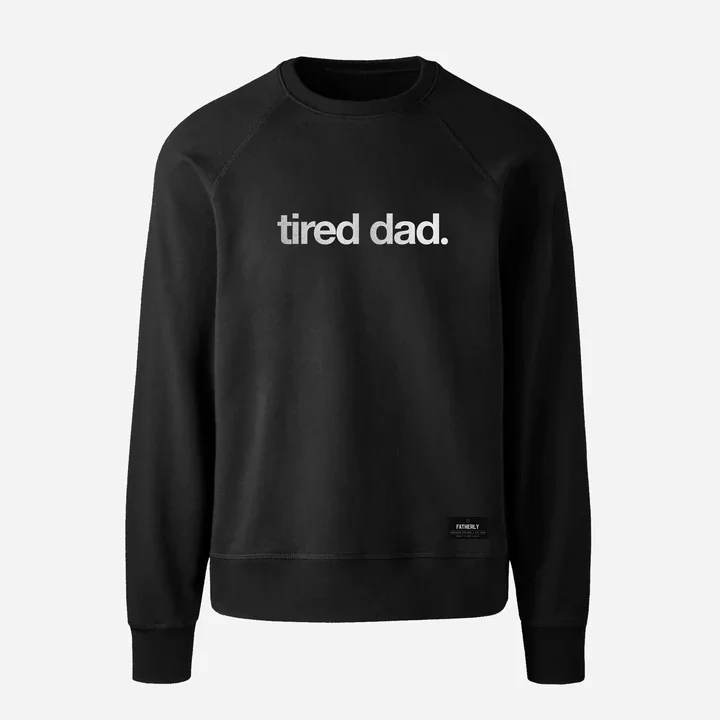 Dads have the best gear, but do they have clothing that really expresses how they feel? The Original "Tired Dad" Comfy Sweater by Fatherlybrand.com was built for comfort and for style while letting others know he's putting in his all for his family.
The Sailor Coffee Company's mission is to drink coffee and do good.  We search the world for the finest coffees, fresh roast them,  and donate 10% of every sale to active duty and veteran Sailors and Marines. This bourbon barrel-aged coffee is a unique way to say Happy Father's Day!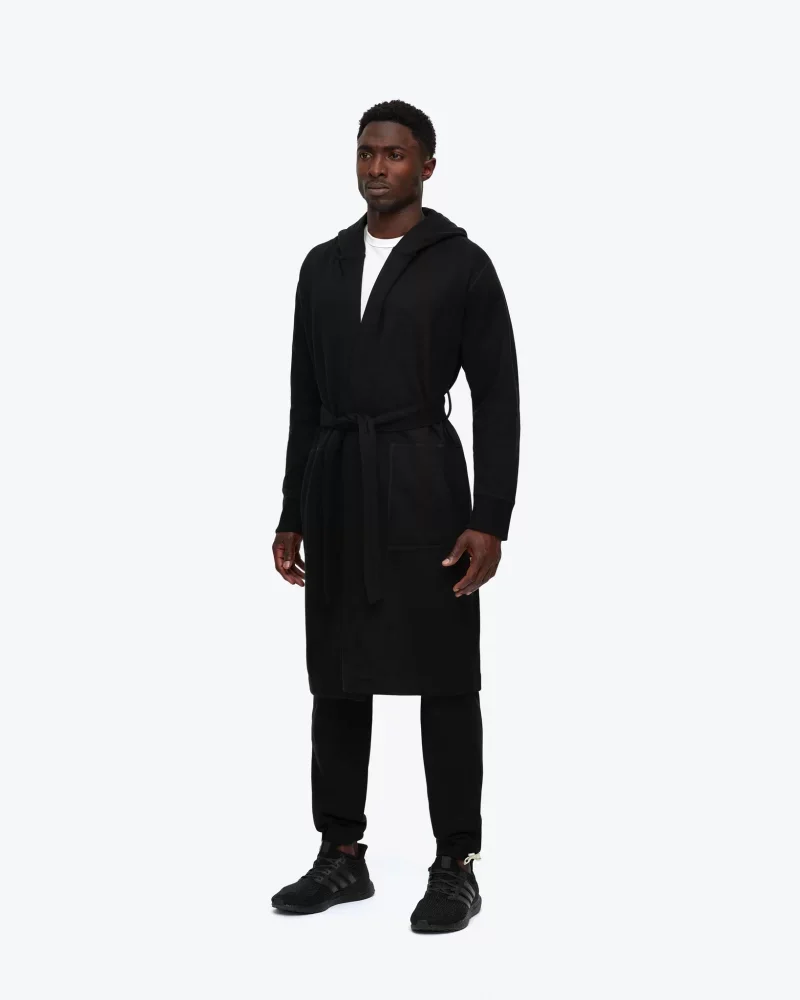 A good robe is hard to come by which is why dad will immediately love the Midweight Terry Hooded Robe by Reigning Champ. It's a classic, boxer-inspired robe handcrafted right here in Canada. Pops will look and feel like Balboa every time he slips on the oversized hood.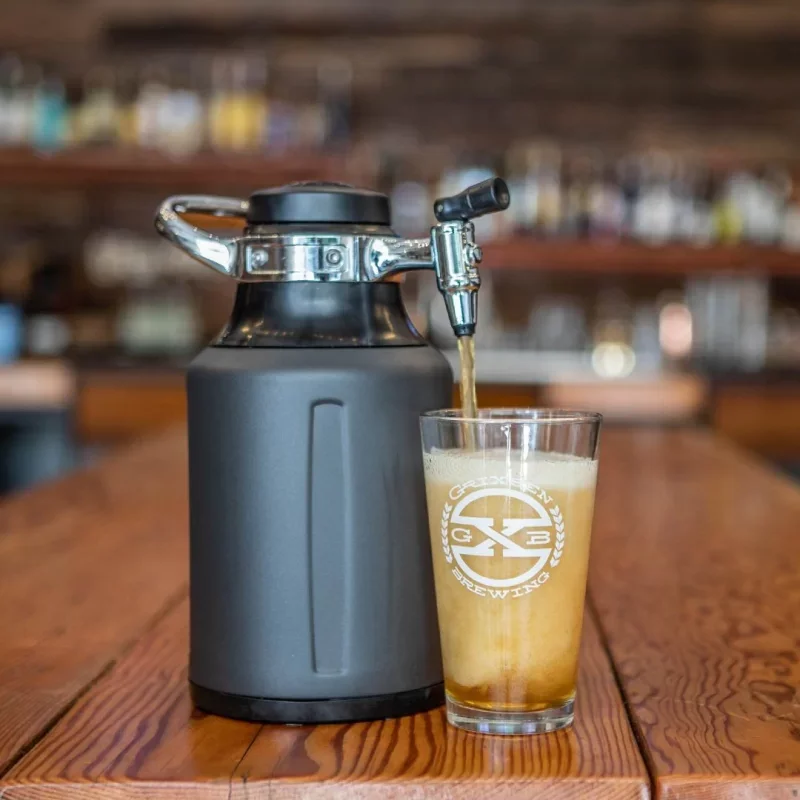 64-ounces of craft beer ready to roll on a moment's notice: if that doesn't put a smile on pop's face, we don't know what will. The uKeg Go 64 by GrowlerWerks will keep beverages cold all day and can maintain optimal carbonation and freshness for weeks.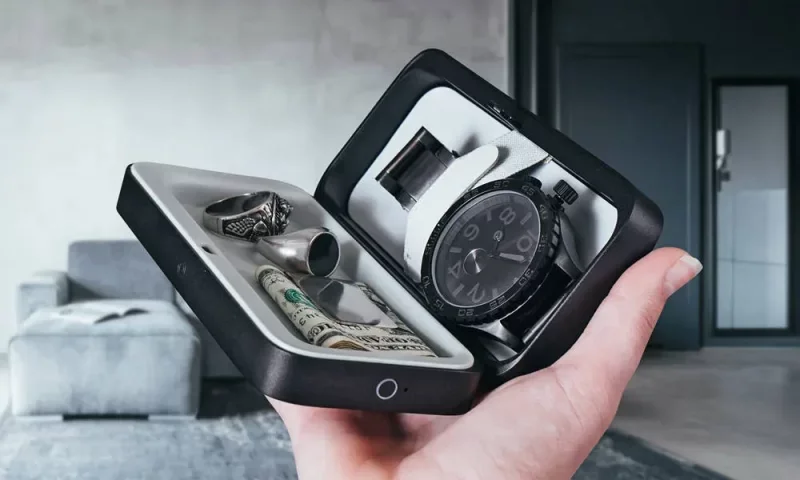 He played dumb when he found your tobacco rolling paper, give him the same discretion with the Trova GO+plus case. It's a safe and secure way to store secrets, requiring biometric scan to access. Just don't ask him to share whatever he stashes in it.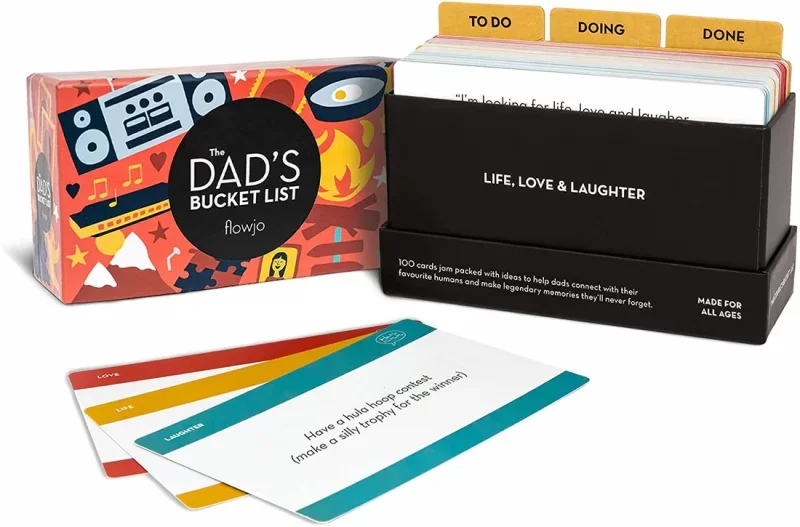 This dad box is perfect for making memories with the little ones. The Dad's Bucket List Card Set features 100 cards that help fathers connect with their kids. Each card is a new idea or topic ripe for conversation, laughter, and seeing a different side of dad.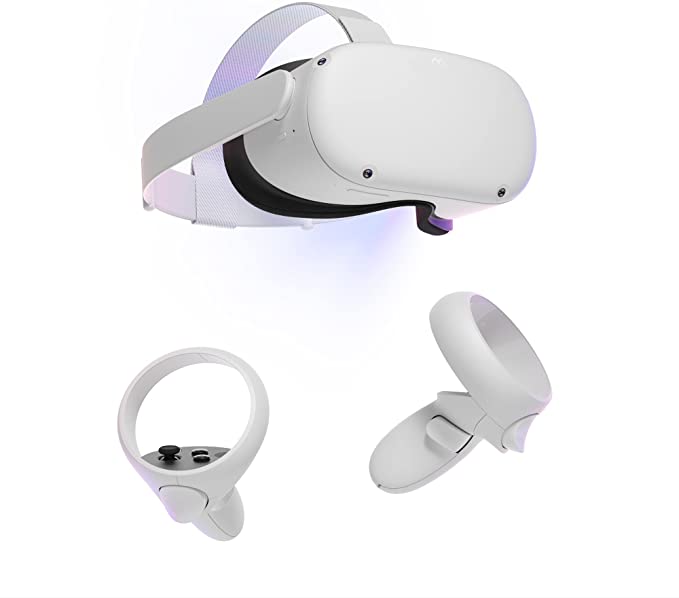 Next-level hardware meets all-in-one gaming with the Oculus Quest 2. This nifty gadget will show dad how much gaming has changed since the '80s. Setup is as easy as opening the box and logging into the app. All that he'll need is a Facebook account to get in the game.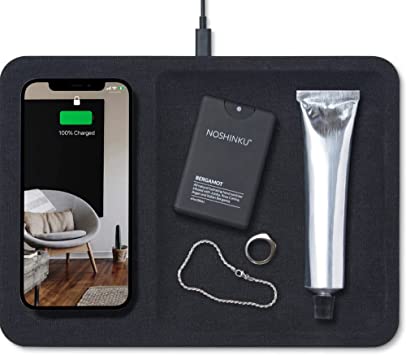 For the man that runs a tight ship, the Catch Wireless Charging Station keeps his desk or nightstand all squared away. Its no-slip construction keeps it still on any surface. The Belgian Linen tray ensures that his phone won't get scratched while sitting on the charging station.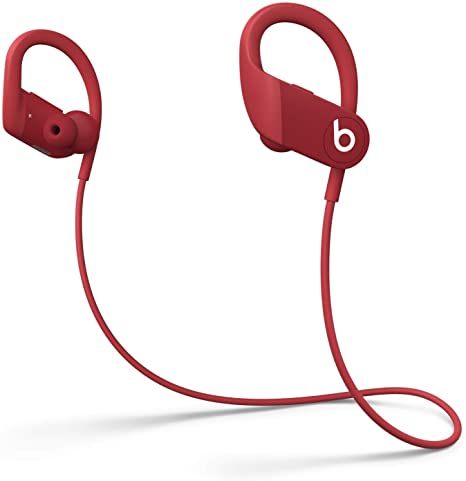 Imagine how frustrated your dad gets when his headphones get tangled up. Now imagine how happy he'll be with the Powerbeats Wireless Earphones. These high-performance earphones are water resistant, adjustable, and have fifteen hours of listening time. Even in a pinch, five minutes of charging is all that's needed to gain an hour of playback.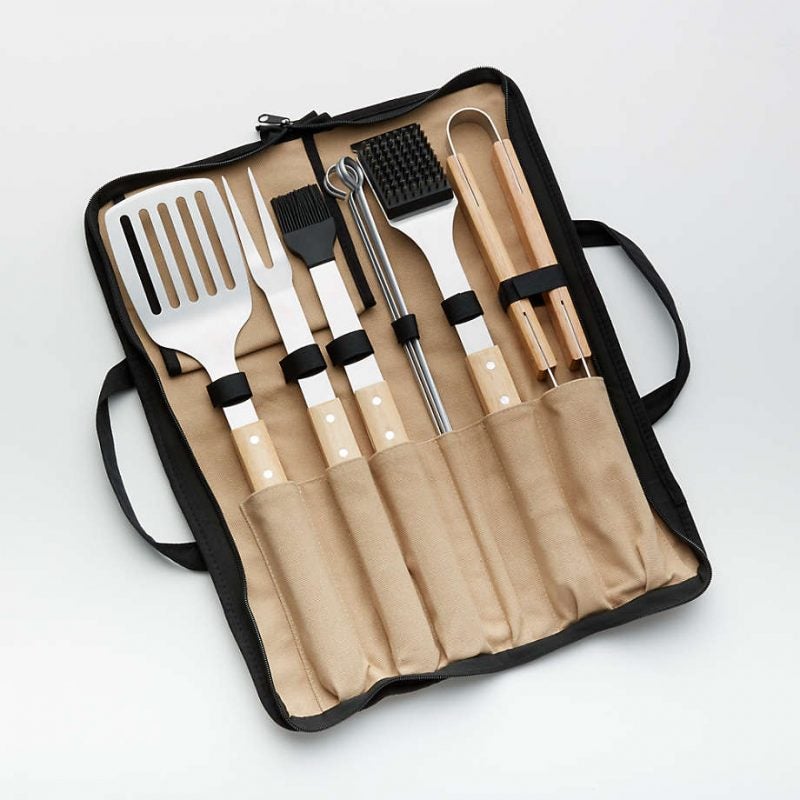 How could a wood-handled nine-piece barbecue tool set do to amp your dad's grill game? Stand back and find out. When he unzips the canvas carrying case, he'll have everything he needs to own the barbecue, including a turner, fork, basting brush, grill cleaner, and tongs.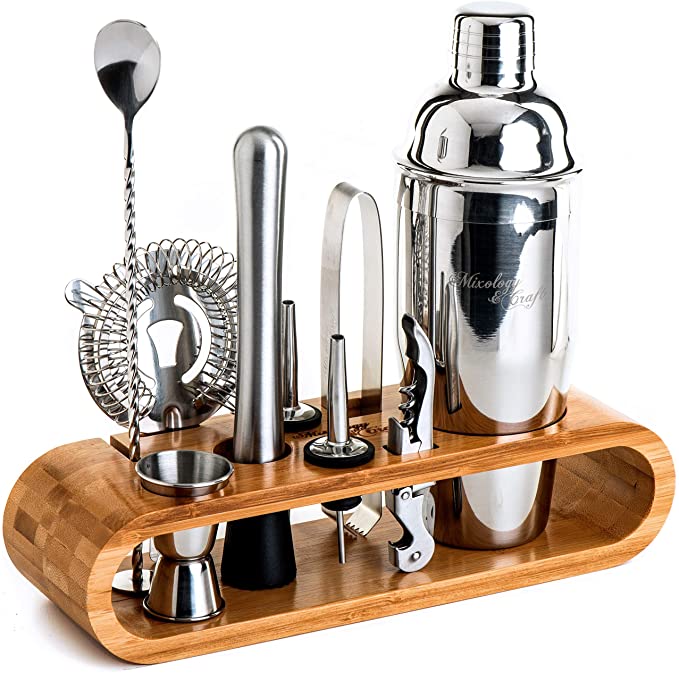 Searching for the perfect mixology bartender kit for dad? Look no further. This stylish set with a bamboo stand has everything dad needs for home entertaining. Ten high quality cocktail tools will turn your dad's man cave into a swanky cocktail bar. They're unbreakable and rustproof too, just in case his shindigs get rowdy.
Take your old man to the pub, or better yet, bring the bar to him with the Craft Beer Club Box. Each month, he'll get exceptional craft beers from the nation's best, small, independent breweries. One box pops the tab on four popular beers from award-winning two brewers.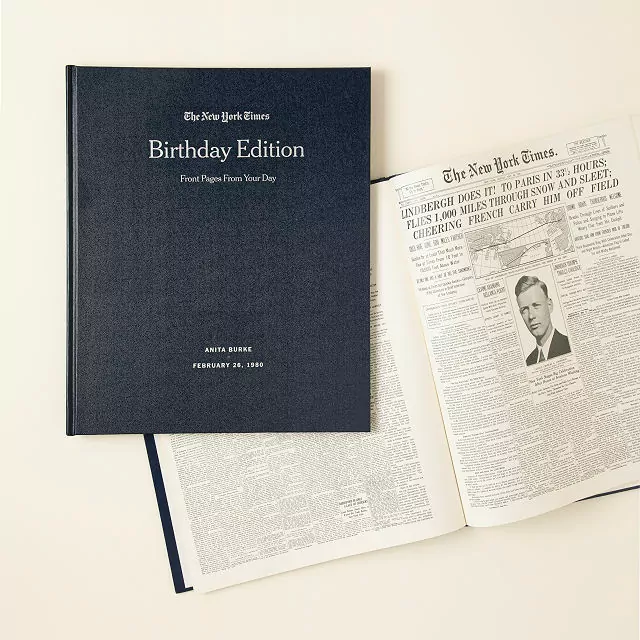 This just in: the New York Times Custom Birthday Book is a unique gift that history-loving dads will relish. This cool coffee table book can be customized with your father's name and birthday on the front. Inside, each page features the front page of an NYT issue on the day of his birthday.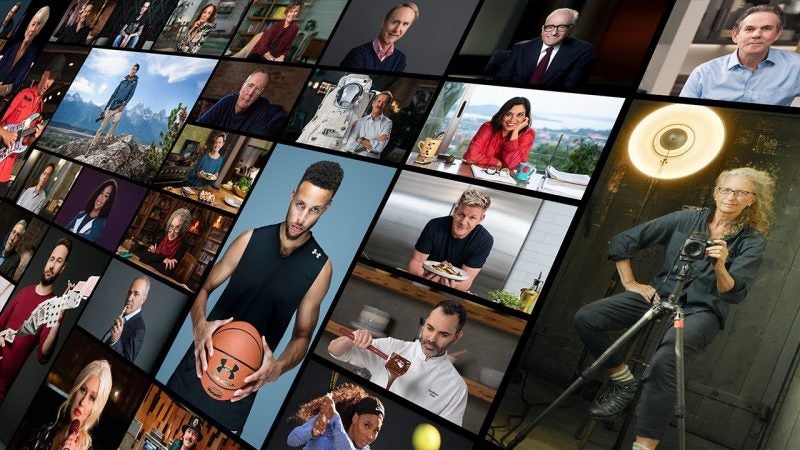 The best gift you can give your father is time to devote to his passion and you can do no better than a MasterClass gift certificate. He can learn cooking techniques from Thomas Keller, electric guitar from Tom Morello, or film scoring from Hans Zimmer. Even how to be in a band, according to Metallica.
18. KUSONKEY Magnetic Wrist Tool Belt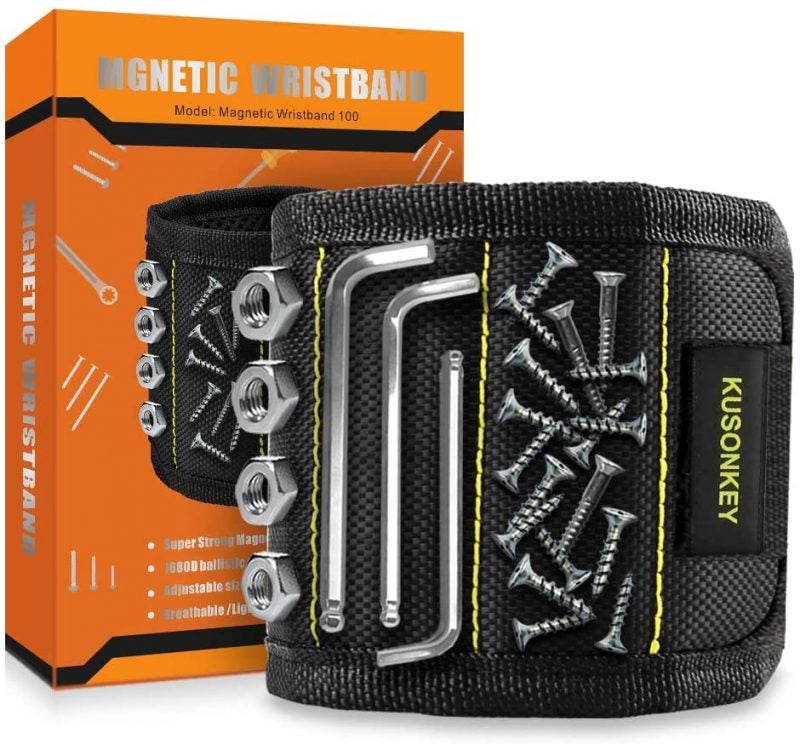 If your dad knows who Tim "The Toolman" Taylor is, then he's just the guy for this unique gift. The Kusonkey Magnetic Wrist Tool Belt is a must-have for dad's tool box. It's lightweight, portable, and has a large magnetic area. Plus, he'll love being a handy man around the house.
19. Ember Temperature Control Smart Mug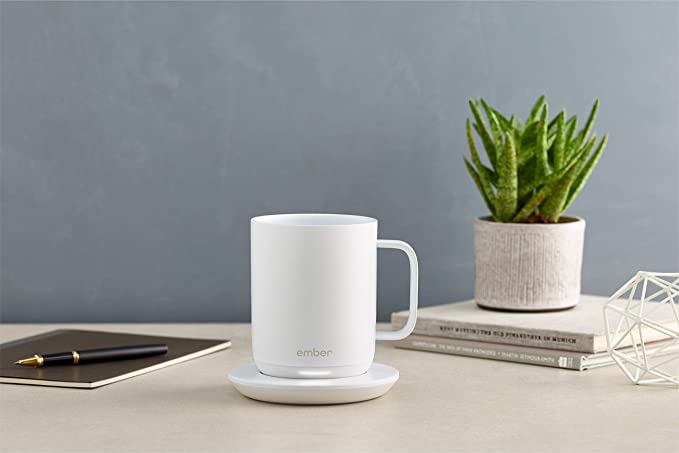 For the dad who can never seem to sit down long enough to finish their hot cup of coffee, the Ember Temperature Control Smart Mug has their back. This app-controlled heated coffee mug has a long battery life so it's always at the ready to rewarm his morning brew.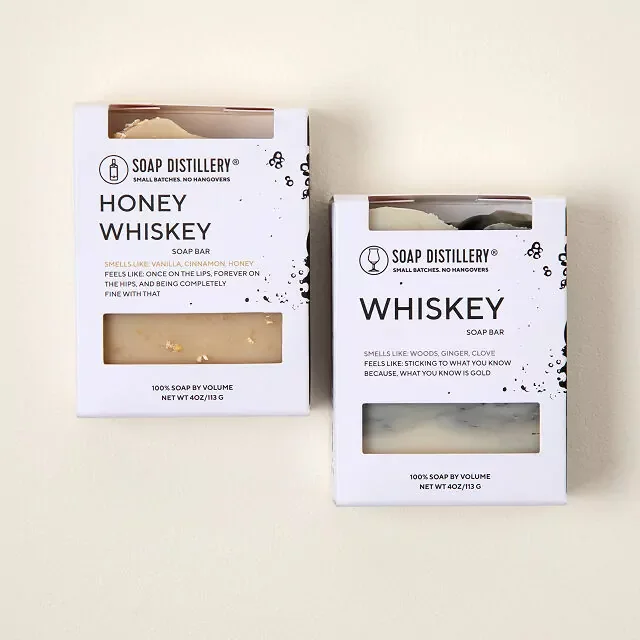 Skip the Old Spice for a year and get dad a scent that'll put a smile on his face. This whiskey soap will exfoliate with every scrub, giving dad the clean he needs and a fragrance he'll love. It's a complex bath bar designed for whiskey connoisseurs.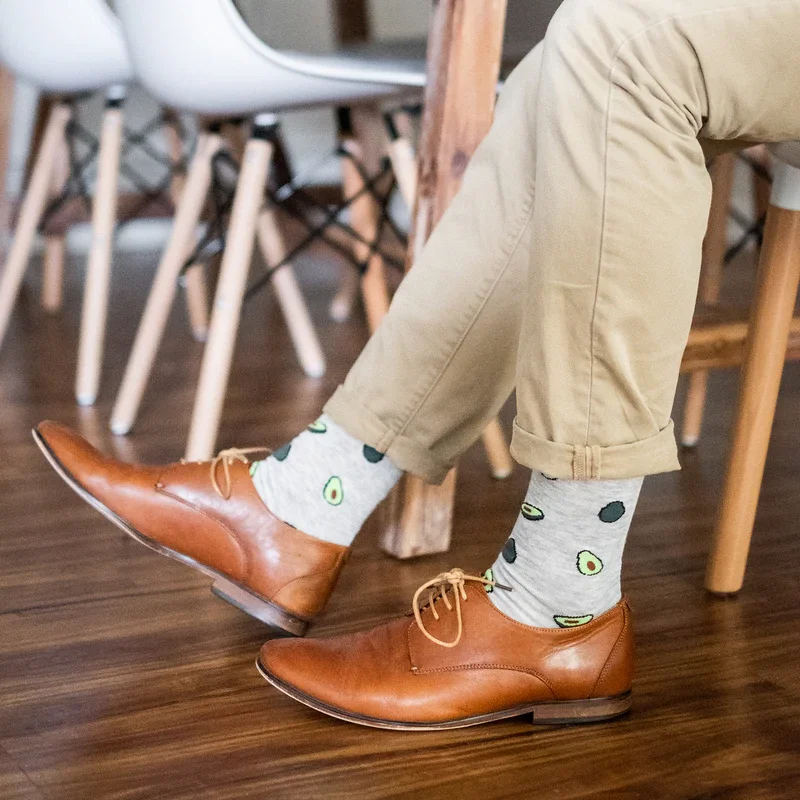 Who said socks were a bad dad gift? A Sock Fancy monthly subscription sends premium stylish crew socks right to dad's sock drawer. These premium cotton socks are soft yet don't stretch or sag. Each box has two or three pairs for dad to add to his weekly rotation.
Don't just get your dad a cup of joe, gift him a Coffee Gift subscription box curated to his unique preferences. Take him on a java journey each month based on their grind setting, roast type, and bean origin. Good luck ever getting him back to the coffee shop.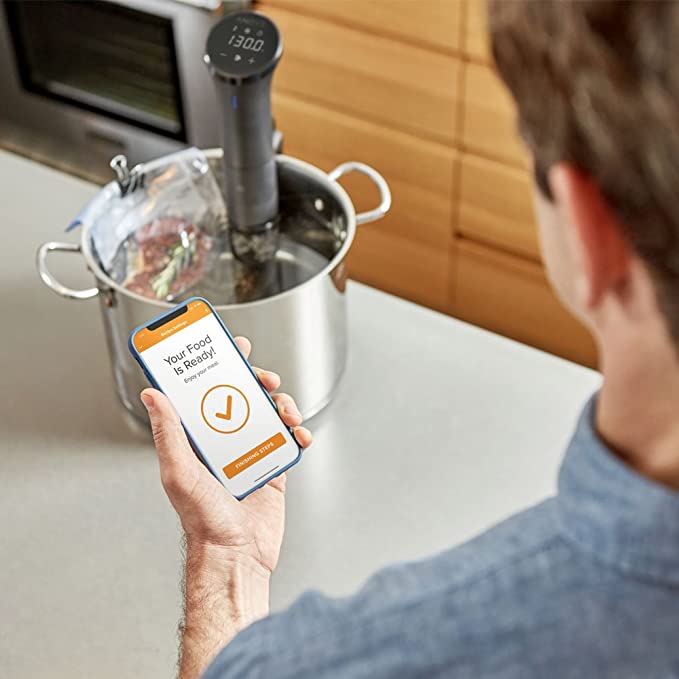 If dad isn't as good of a cook as he thinks he is, the Anova Precision Cooker will give him the help he needs in the kitchen. He'll never under or over cook food again. It's a small but mighty device that'll cook meat, vegetables, and more to the perfect level of doneness.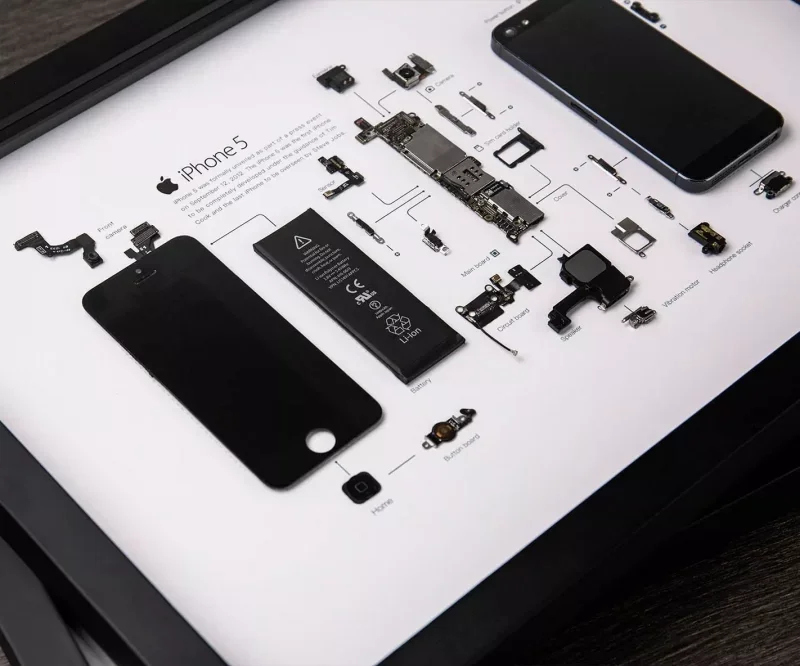 The final iPhone overseen by Steve Jobs, now beautifully deconstructed and framed for your dad's wall. The GRID5 Framed iPhone 5 is a unique piece of artwork for your dad to adorn his office with. These complex pieces are showcases so simply that he won't help but be impressed.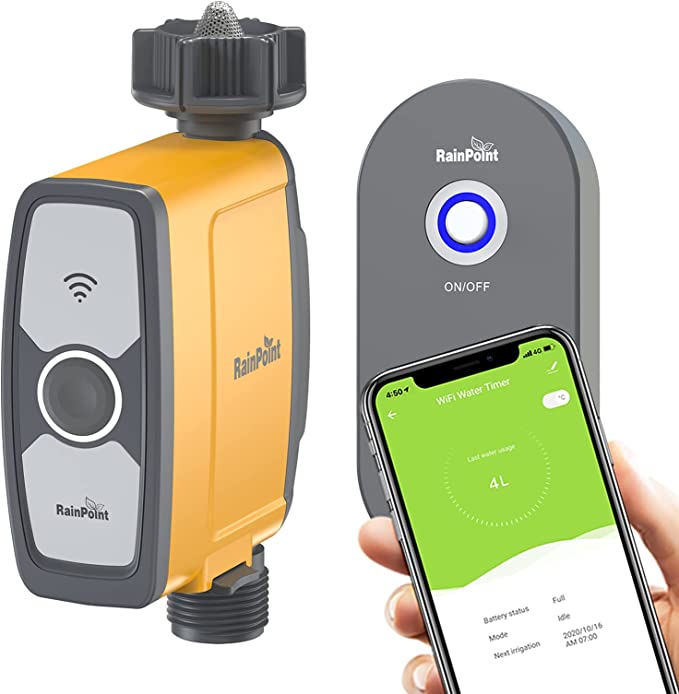 A dad's lawn might as well be his castle's royal grounds – help him keep his kingdom manicured with the Rainpoint sprinkler timer. This smart programmable water timer allows him to control his irrigation system remotely. Three watering programs, two modes, and rain delays help customize frequency and duration.
26. Single Watch Winder in Carbon Fiber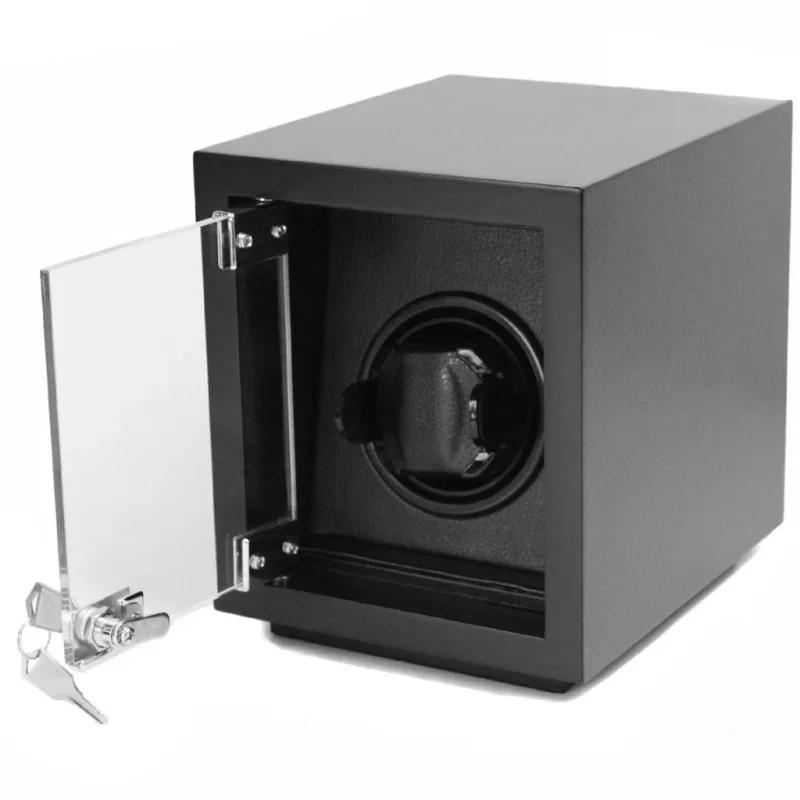 That prized timepiece that your father's wrist is never without? There's a good chance it's a little off-time. This single watch winder in carbon fiber keeps his automatic watch wound and ready to wear. A Japanese motor simulates human hand motion and has built-in pre-programmable winding modes for keeping dad precisely on time.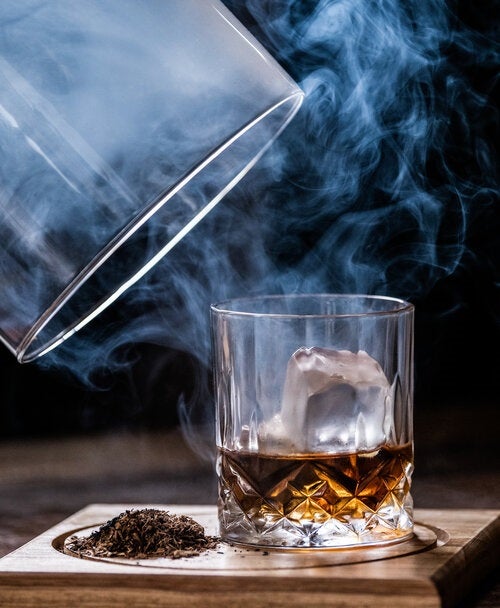 We'll file this cocktail smoking kit under the "so cool you can't say no" category in the dad-gift department. Make him the master home mixologist with this cocktail smoking and infusion kit. Remind him that he can smoke cheese, meats, and sauces just as easily, too.
28. Off-Duty Weekend Uniform Shirt/Pants Set
Weekends belong to the dads and he needs a uniform fit for relaxation. The Off-Duty weekend uniform is a shirt and pant set that'll make dad look good while he takes a load off. A long sleeve crew neck shirt and lounge pant complete the set that's stylish enough to step out in.
29. Good Cigar Co. Premium Cigars, Set of Six
A half-dozen cigars, sourced from around the world and sent to your dad's doorstep. Good Cigar Co. knows premium cigars inside and out, curating a set of six cigars that will let dad inhale the best tobacco from Dominican Republic and Nicaragua. Up the ante and give him a cuter, cigar tube, and book of matches, too.
30. Scorch Hot Sauce, Set of Six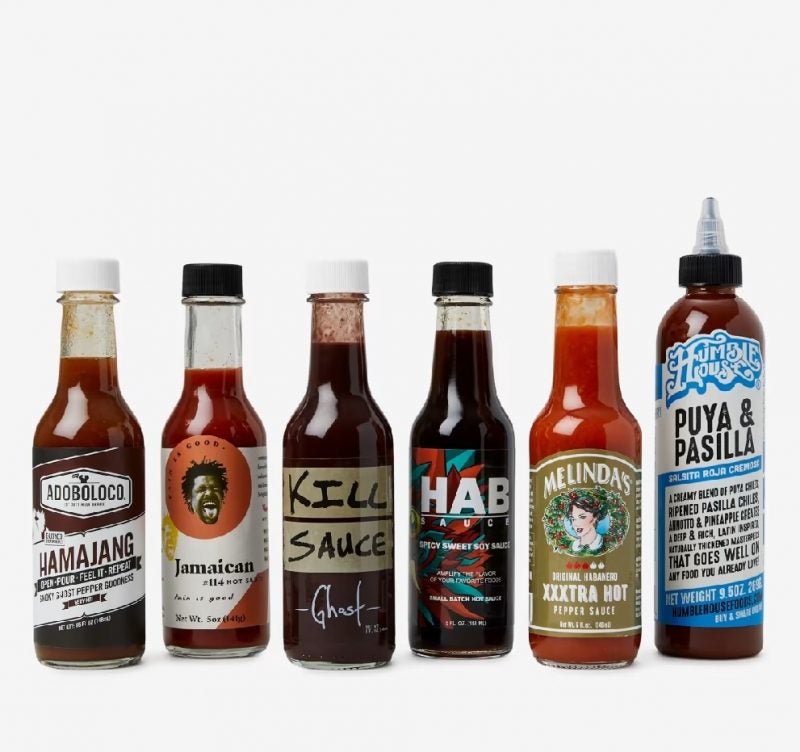 Bring the craft hot sauce renaissance right to dad's dinner plate with this Scorch Hot Sauce six-pack. This hot sauce lineup is curated for every kind of spice lover. The bearable Jamaican hot sauce can't hold a candle to the XXXTra Hot Habanero, but we think your dad can manage anything on the Scoville Scale.
Even an old soul like dad can still learn a thing or two, especially when it comes to getting a good night's sleep. The Dodow Sleep Aid Device will send him peacefully to sleep, making it easy to count sheep thanks to the light-enhanced metronome. An eight and a twenty-minute exercise will teach them how to fall asleep naturally.
32. W&P Homemade Hot Sauce Kit
Things are heating up in dad's kitchen thanks to W&P Homemade Hot Sauce Kit. This modest box may seem docile, but within rests two chili lab spice blends. Everything he needs to whip up a special sauce and bottle it are included so he can make up to 16 ounces of homemade hot sauce.
You've given him so many ties over the years but never a tie case. Consider this Leatherology Tie Case the perfect compliment to the many ties you've gifted in the past. This full grain leather case has bars with straps for up to four ties. It can also be personalized.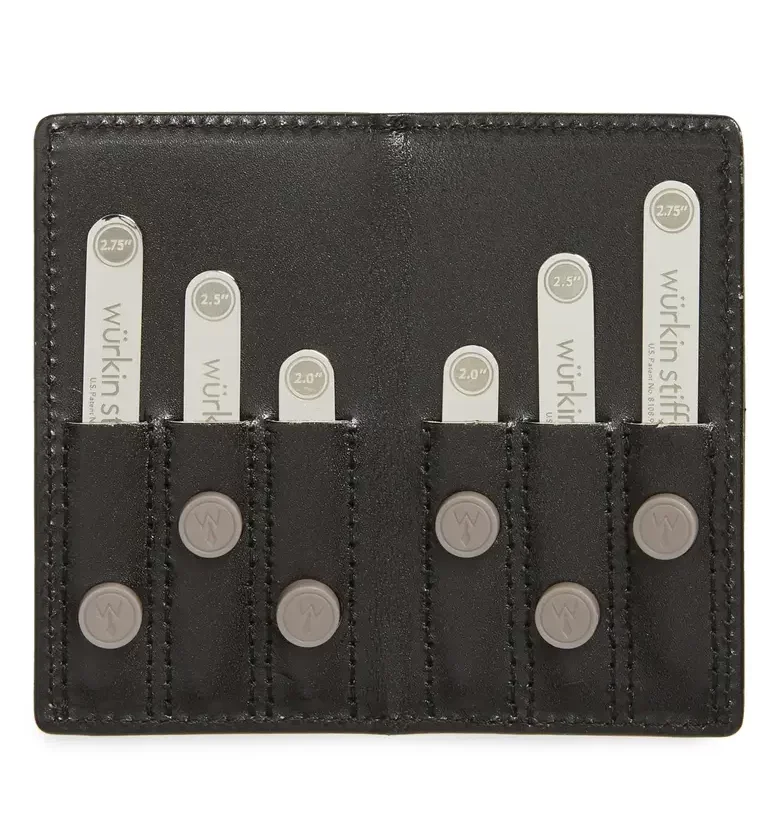 The little gifts make the biggest difference, case in point: magnetic collar stay sets. Designed by Wurkin Stiffs, each case has six assorted collar stays. Six power buttons are also within this compact leather case. They'll make dad look like a million bucks, but will cost you way less.
35. Leatherman FREE P4 Multipurpose Plier
21 tools, one multipurpose plier. The Leatherman FREE P4 Multipurpose Plier is a pocket-sized game changer that any father will use time and time again. Wire cutters, pliers, openers, crimpers, screwdrivers, and more create the end-to-end multitool that has saved many lives.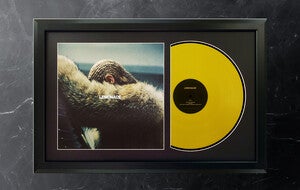 Dad's always spinning vinyl in his study, now he can see his favorite vinyl records on display thanks to Framed Pop Records. Each is a genuine record framed with its original album cover and mounted. Bjork, Prince, and R.E.M. are just a sampling of the artists available.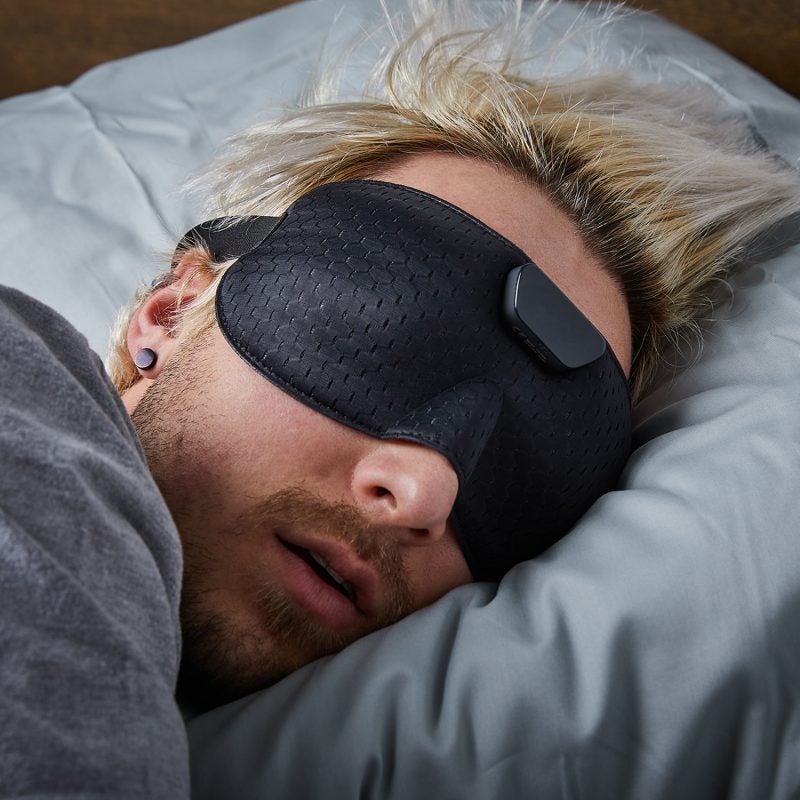 We can guarantee that pops doesn't have a Smart Snore Eye Mask – and we can also bet that your dad will use it every night. This smart sleep mask connects to an app to monitor your sleep's health, including tracking snoring. It's quiet, comfortable, and ready to gently stir him from his snoring so he can return to a peaceful slumber.
38. MBARC, The Reimagined Pillbox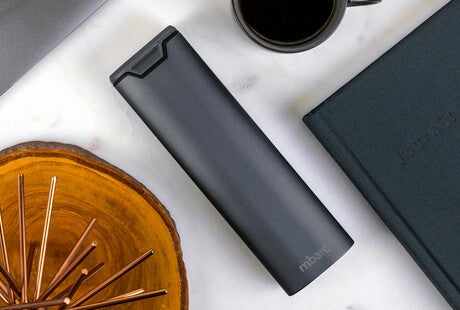 Stylish, practical, and a necessity for many dads, the MBARC pill organizer reimagines the traditional pillbox. It's stronger and sturdier than normal pillboxes, ensuring that you don't lose or damage your bills. Its design is sleek and stylish, giving a renewed vibe to dad's medicine cabinet.
39. Casamera Ultrasoft Bath Slippers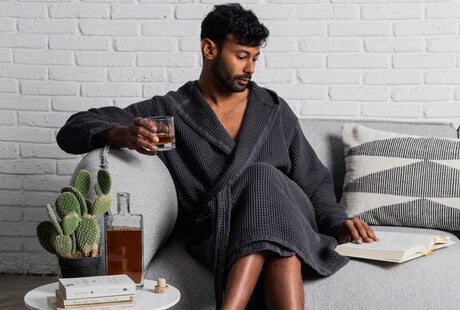 100% Egyptian cotton will make feet feel like pharaohs which is why dad needs his own pair of Casamera ultrasoft bath slippers. They're very comfortable and highly absorbent, perfect for sliding into right out of the shower. Pair with the Casamera ultrasoft bathrobe to give daddy-o supreme comfort.
40. The Golf Grip Golf Training Aid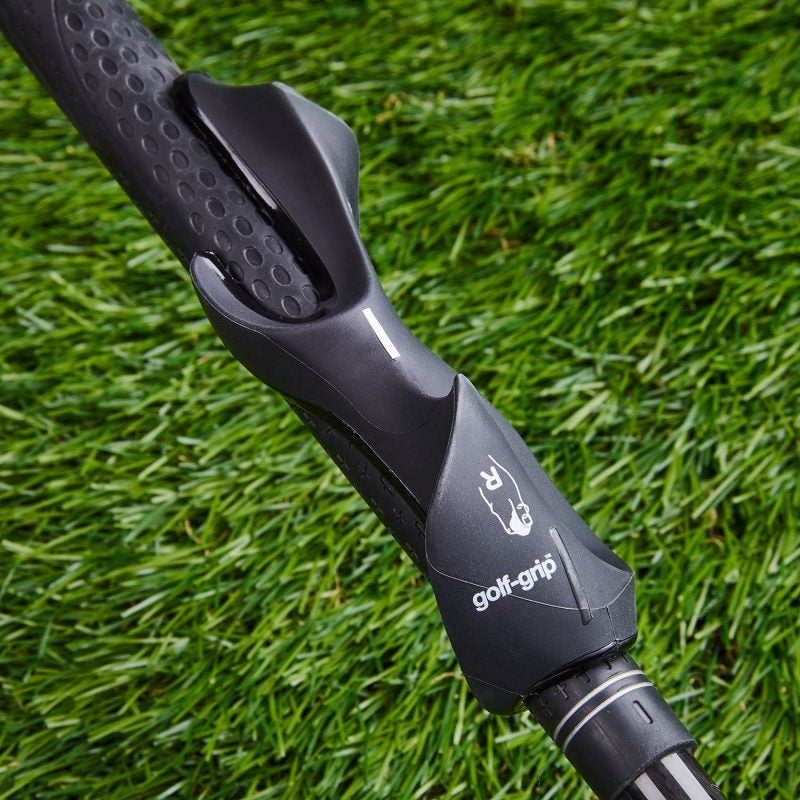 All dads want to lower their handicaps and The Golf Grip golf training aid will do the trick. It slips right onto dad's club and helps him identify the perfect grip position for his swing. He'll bomb it down the fairway in no time, thanks to your ace of a gift.
41. Powerchute Swing for Life Golf Swing Trainer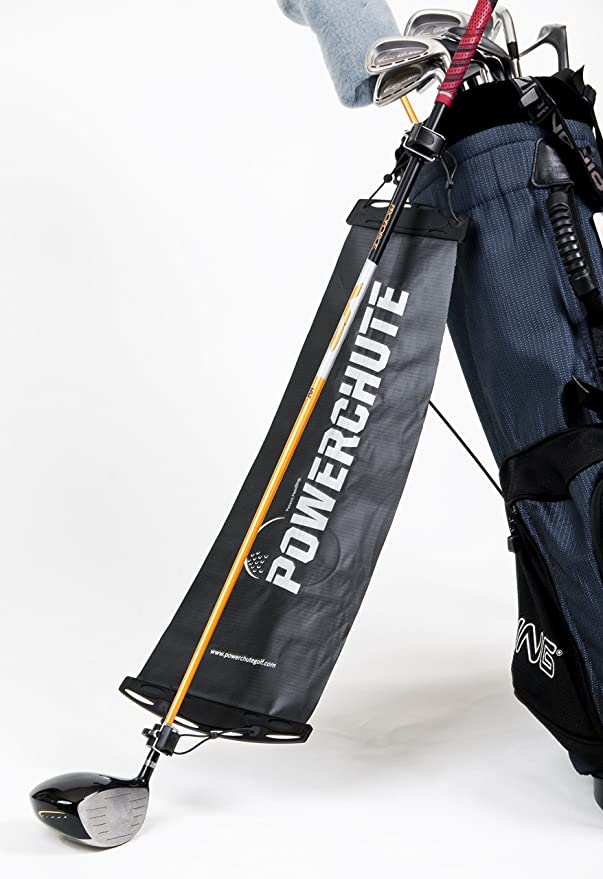 Help dad improve his golf swing in the comfort of his backyard with the Powerchute Swing for Life golf swing trainer. Its clubhead and shaft resistance will help him increase his clubhead speed and driving distance, all without ever going to the range or spending time shaking it into the rough.
42. CleverMade 6 Can Cooler Sleeve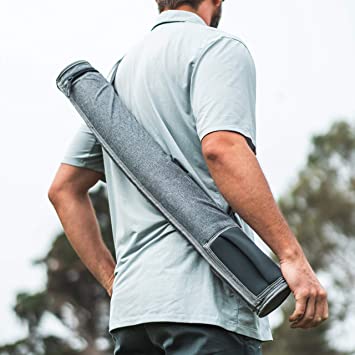 A dad with a six-pack slung over his shoulder is a force to be reckoned with. CleverMade's six can cooler sleeve is an insulated tube with an adjustable shoulder strap for easy portability. Load it up with some beer for him or throw a few sodas in there old time's sake.
43. Jumpi 3-in-1 Car Vacuum + Jump Starter + Portable Power Bank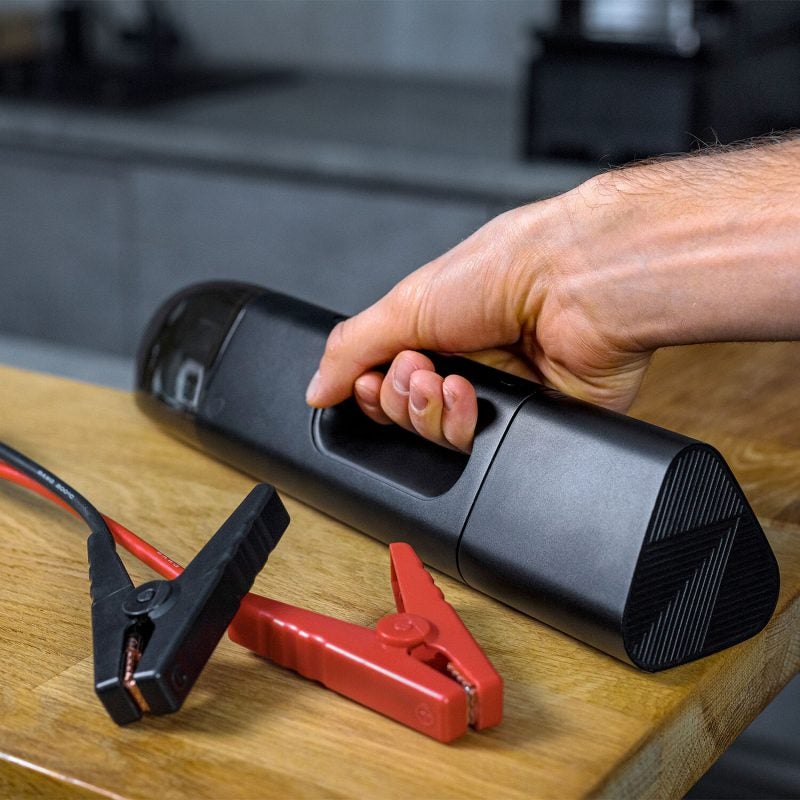 Warning: this gift is so dad-friendly, he might end up buying you one, too. The Jumpi 3-in-1 car vacuum, jump starter, and portable power bank is a multifunctional device that will keep him prepared for any bumps in the road. It's lightweight and easy to store in the car, providing dad with safety and security no matter where he goes.
44. Drop Stop, the Life-Saving Vehicle Seat Gap Filler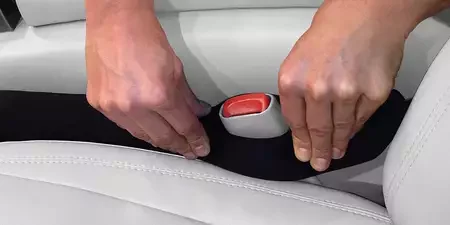 Dad's around the world fear the vehicular black hole: the space between the front seat and center console that is a final resting place for french fries, coins, and crayons. Drop Stop stops the drop, blocking the gap for good. This two-pack is a must-have for dad's car.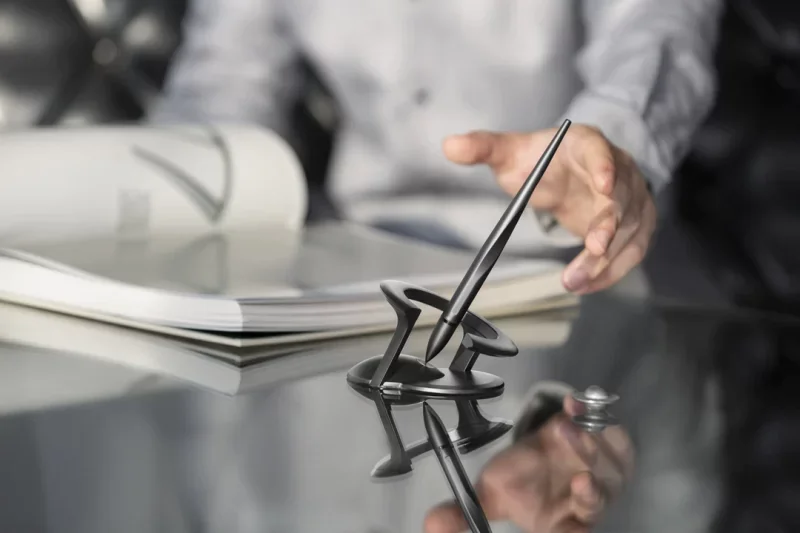 It's not magic, it's just a ballpoint pen that seemingly defies gravity. The Novium Hoverpen 2.0 belong's on dad's desk. It's balanced on a 23.5-degree angle and is kept suspended in midair within a magnetic field. Novium's Hoverpen 2.0 is an eye-catching centerpiece that he'll love.
46. My Picbot Smart Automated Photo + Video Robot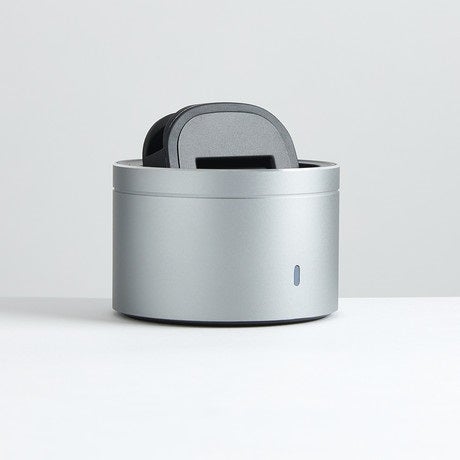 Want to get dad a quality gift that lasts a lifetime? My Picbot is the smart automated photo and video robot that'll capture life's most precious moments. All he needs to do is mount his smartphone on the Picbot, center the frame, and it'll do the rest.
Treat dad the same way your local brewery does with the Glass Growler Beer Tap. When he brings home a growler, it can easily insert into the acacia wood base and pour with ease. It also features a chalkboard finish to label each new brew on tap.
48. Weekender Black Multicam Cordura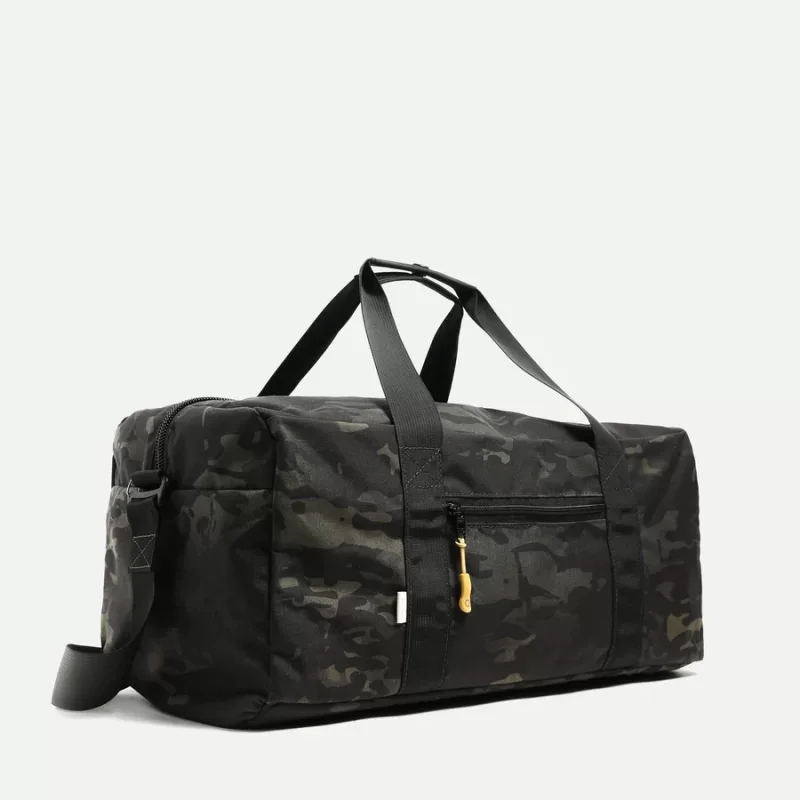 Don't call it a duffle bag. The Weekender Black Multicam Cordura is the most versatile piece of luggage your dad will own. 33L of storage in the main compartment and extra storage space in the exterior pocket, the Weekender is ready to rock – and roll when mounted to rolling luggage.
49. Corkcicle Cigar Glass With Built-In Cigar Rest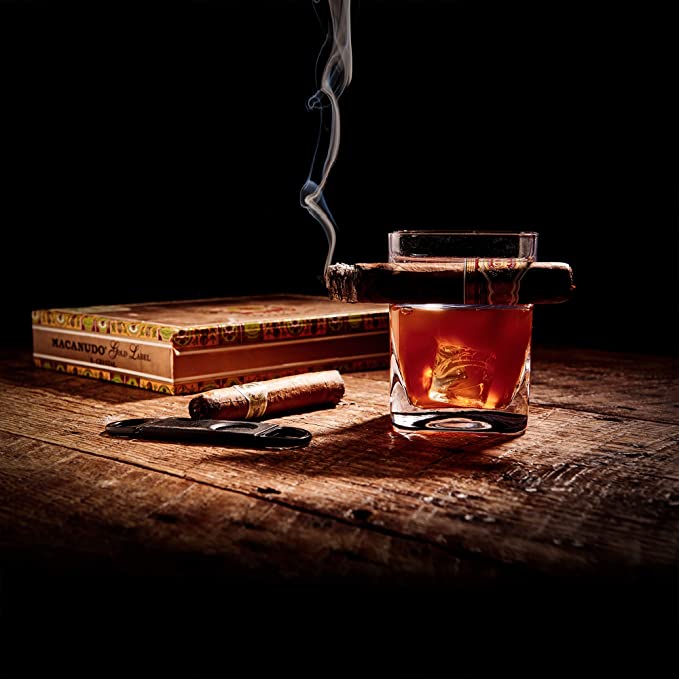 A double Old Fashioned glass with its own built-in cigar rest. If that doesn't scream "perfect dad gift" then we don't know what does. This Corkcicle Cigar Glass is handmade and will wow the whiskey lover in your family. Pair it with a single malt and hand-rolled stogie.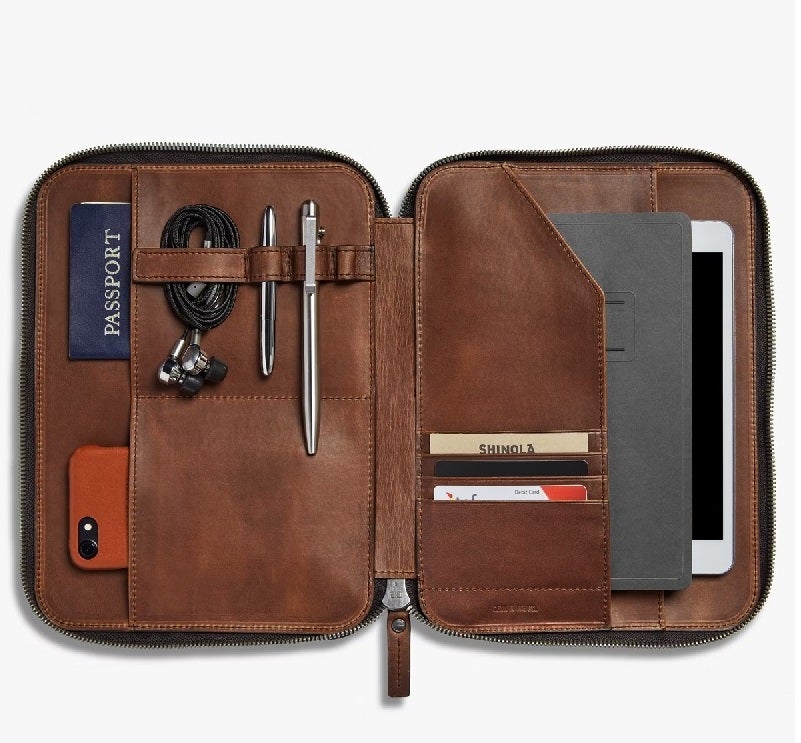 The perfect everyday accessory for the dad on the go, the Tech Portfolio from Shinola Detroit is exceptionally functional. The four pockets of this leather portfolio can accommodate a phone, passport, tablet, and a host of bank cards. The Tech Portfolio is one gift a dad will use day-in and day-out.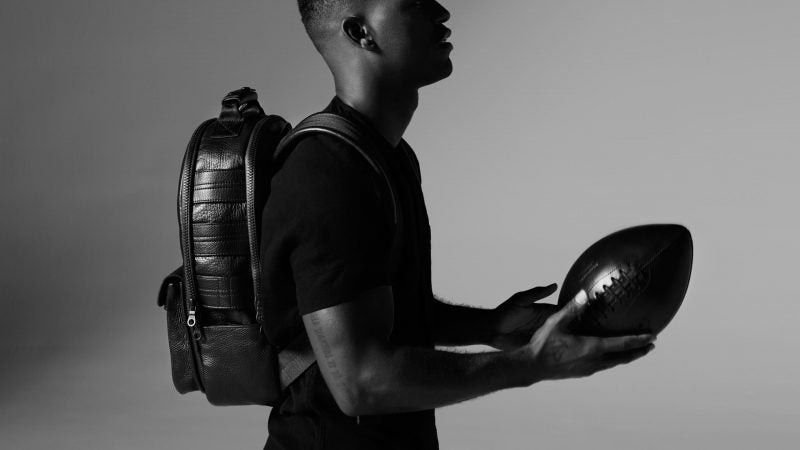 He's thrown the old pigskin around with you for countless hours; toss him a black leather Killspencer Football to show him how much you value his coaching. This full grain leather football can be personalized with a monogram and is a perfect centerpiece for any dad's den or man cave.
52. Whiskey Club Alcoholic Cocktail Gummies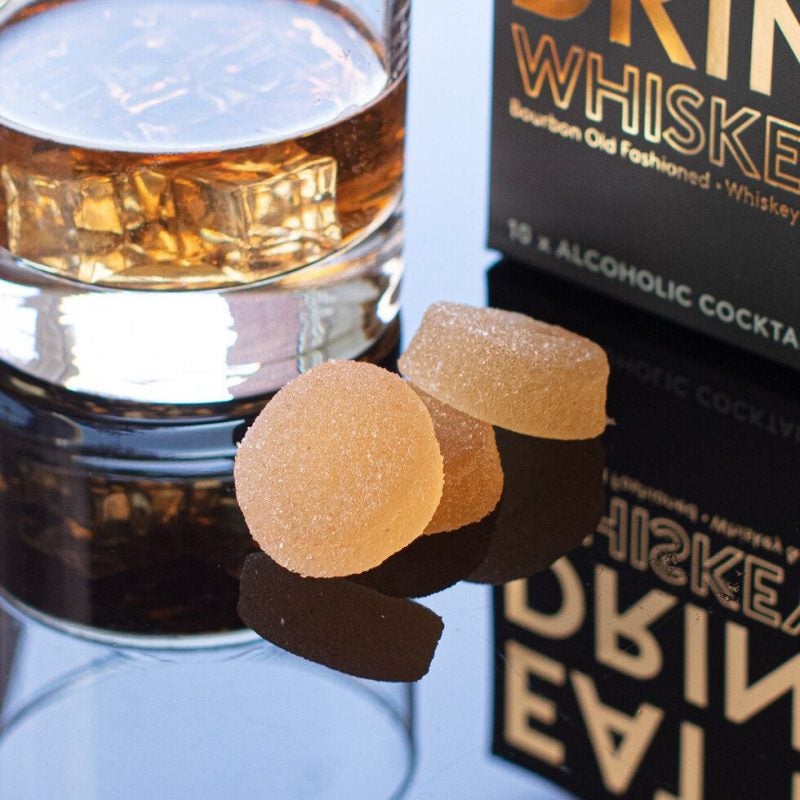 Life may be like a box of chocolates, but doesn't dad deserve a little something stronger? The Whiskey Club Alcoholic Cocktail Gummies box is loaded with half a shot of premium spirit in every mouthful. Old Fashioned, Manhattan, Whiskey Sour, and Whiskey Ginger flavors are in every ten-piece box.
53. Brick Yourself™ Personalised Mini Figure Keyring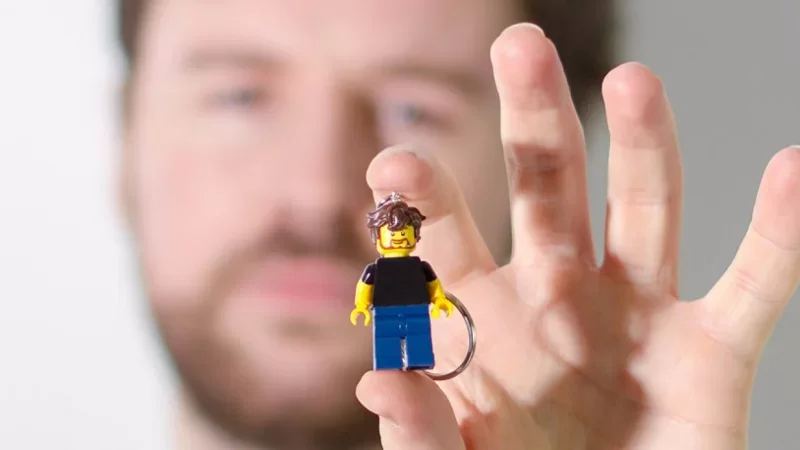 Immortalize your dad in one of the most iconic toys of all time with the Brick Yourself personalized mini figure keyring. This small LEGO-like figure is the coolest companion for any keychain and you'll be surprised at how uncanny the likeness is.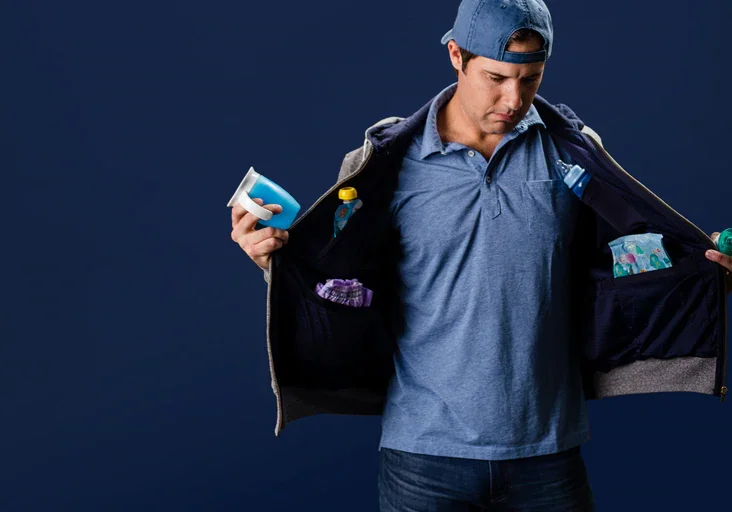 The Dad Hoodie is perhaps the ultimate piece of father-friendly clothing. It's super soft and comfortable, but that's only the tip of the iceberg. Behind the stretchable fabric is an inner mesh lining with multiple pockets for carrying anything and everything a dad needs on-hand.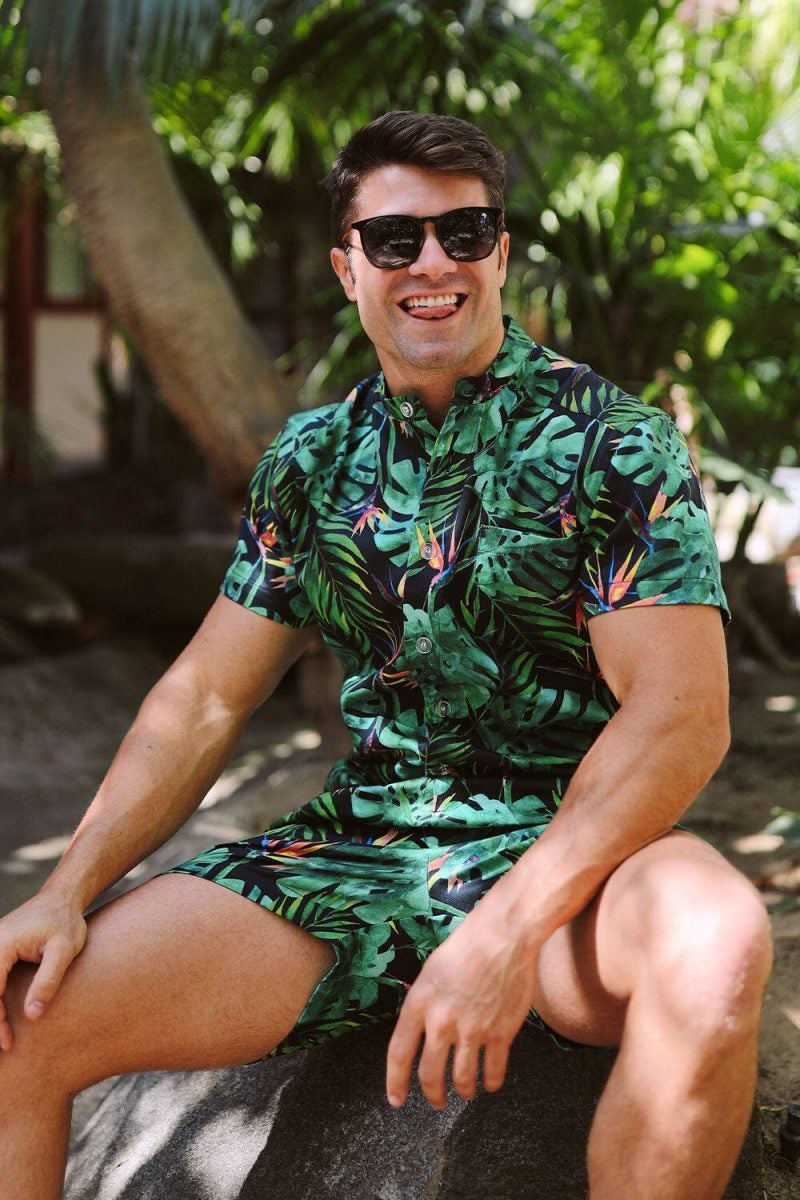 Trust us, the modern dad will love the freedom, comfort, and flexibility a Romphim Romper provides. He'll put it on once and you'll never see him without it. From holding court around the grill to showing your mom how high he can kick, your dad will love his Romphim.
56. MyoStorm Heating Vibrating Massage Ball Roller
Raise your hand if your old man always complains about his back aches. The MyoStorm Heating Vibrating Massage Ball Roller will put that pain in the past. As seen on Shark Tank, four levels of heat and vibration provide instant relief for chronic pain throughout the body.
57. Dollar Shave Club Gift Set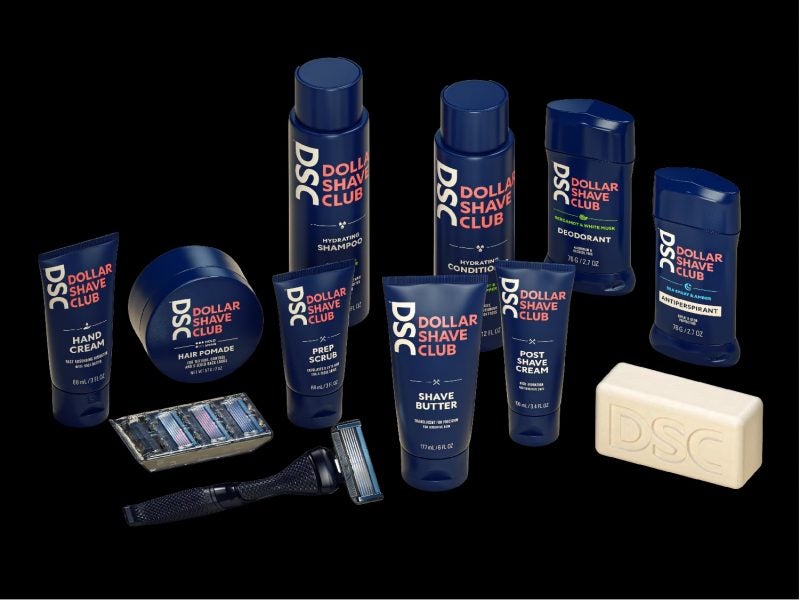 If there's one man who knows the value of a good razor, it's your dad. It just so happens that Dollar Shave Club not only delivers some of the best razors on the market, but also some of the cheapest. Snag him a Dollar Shave Club Gift Set so he can see – and feel – for himself.
58.  Manscaped Performance Package All-In-One Grooming Kit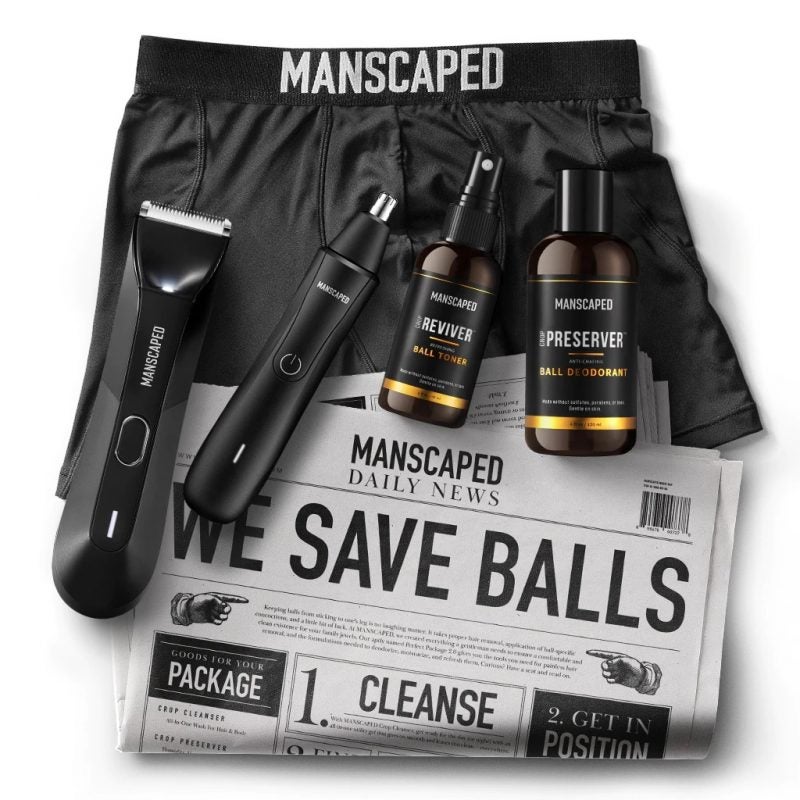 Speaking of grooming, your dad deserves a dedicated razor for his face and one for everywhere else. The Manscaped Performance Package is an all-in-one grooming kit that has the right tools for even the hairiest of jobs. The Lawn Mower is waterproof and features SkinSafe Technology to deliver optimal performance.
A new LineDriver for Gerber is the kind of understated gift that a nautical dad will love every time he uses it. Its dual-ended design simplifies line management with one end features a crimper, hook threader, and scissors snaps while the other rotates to tie knots quickly and clear eyelets.
The Mission Belt is more than an accessory. Dad will appreciate the full-grain Italian leather that looks as smooth as it feels. He'll also love the interchangeable buckles sporting NBA, NHL, and NCAA team logos. From the Boss Collection to the Western Collection, Mission Belt has one to fit dad's style.
61. Dad, I Wrote a Book About You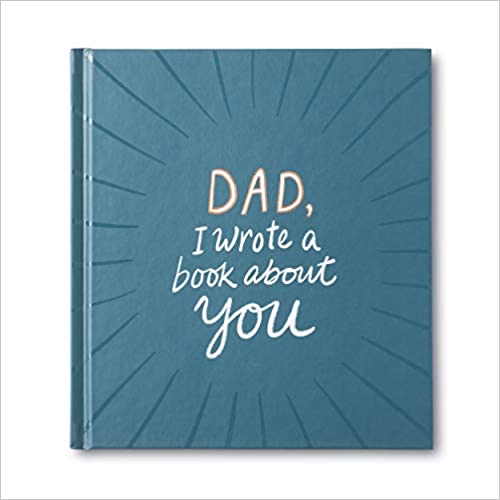 A heartfelt gift that will bring a tear to even the most stoic of fathers, Dad, I Wrote a Book About You is filled with prompts that allow you to ink your favorite memories right on the page. Fill it in under an hour; he'll read it for years to come.
62. NFL 100 Greatest Moments Personalized Leather Book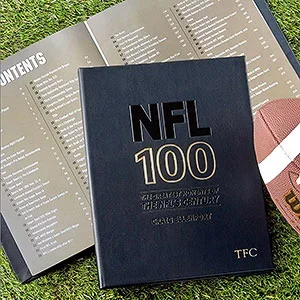 The memorable plays and the legendary playmakers are all captured in NFL 100 Greatest Moments. Page after page of league history is played out in breathtaking fashion. This leather book can also be personalized with any name in gold foil, paying tribute to your first coach in life.
63. Foster & Rye™ Personalized Grilling Apron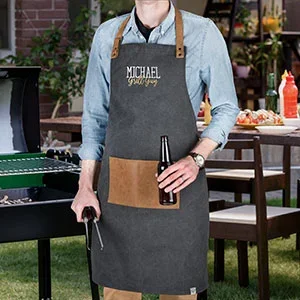 He's the God of the Grill. The Backyard BBQ Beast. The King of Cookouts. Give him a personalized grilling apron that tells the world. This great gift from Foster & Rye can be embroidered with any name, title, and color for ultimate customization. It also has two front pockets for tools… or brewskis.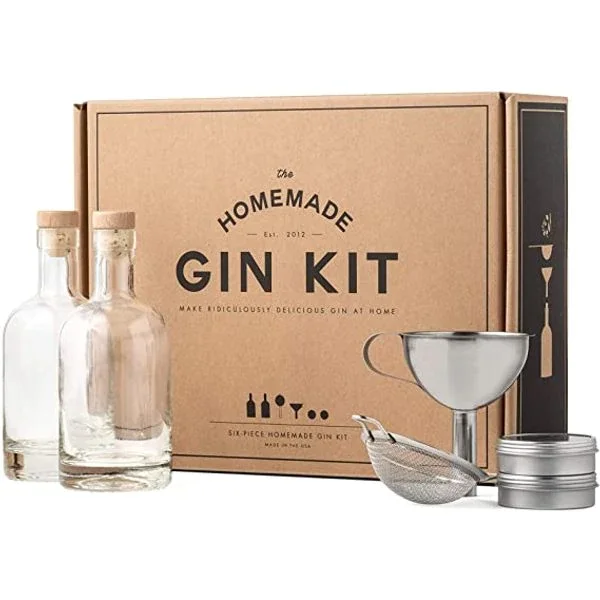 If dad fancies himself a bartender or a James Bond, he'll want this Homemade Gin Kit. Pair this unassuming box with a bottle of vodka and dad can create his own unique blend of gin in minutes. The taste will leave him shaken, stirred, and eager to share a glass with you.
65. Golf Supply Drop Subscription Box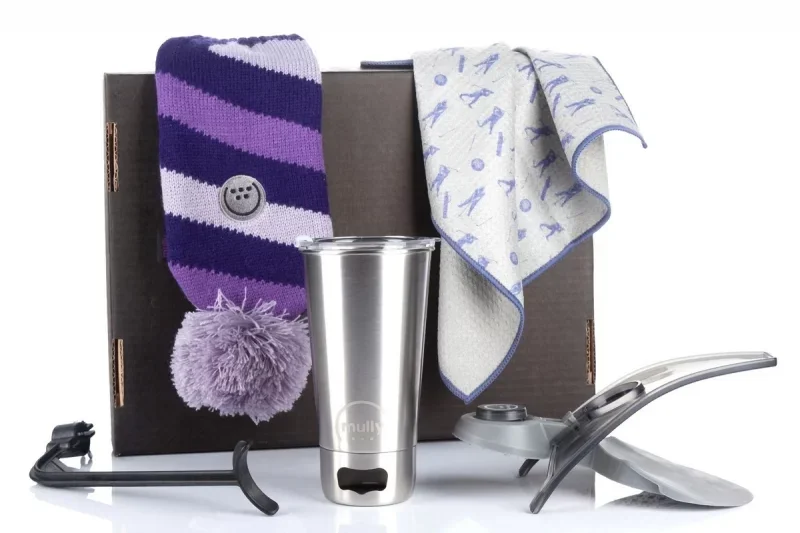 Tee up a great gift with the Golf Supply Drop Subscription Box. It's a hole-in-one gift for any dad who loves spending afternoons on the greens. From balls and putter covers to grips and tees, you won't take a mulligan with this subscription box.
66. Butcher Box Meat Delivery Subscription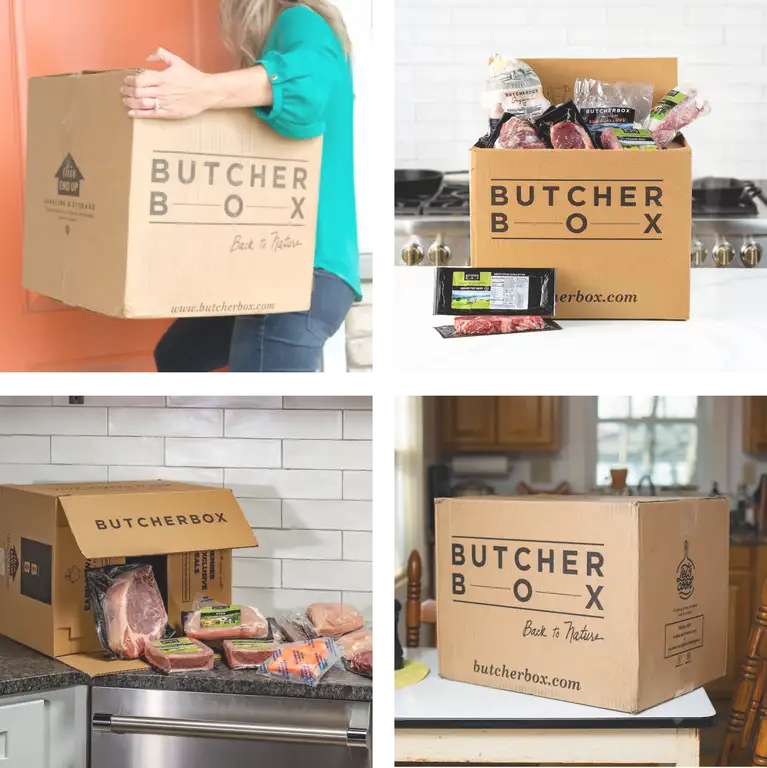 High-quality meat delivered right to dad's door. He won't need any other convincing. Grass-fed, grain-finished beef, free-range organic chicken, and pork raised crate-free are all on the monthly menu. Choose a curated box or customize one with his favorite sirloin steaks, pork tenderloins, and chicken breast.
67.  Personalized BBQ Utensil Set
Dad's got the apron and the gloves, now give him the tools of the trade with his own Personalized BBQ Utensil Set. This four-piece set includes a spatula, fork, chef's tongs, and a basting brush. The spatula and fork can be engraved with any personalization for the master griller of your family.
68.  J.CREATER BBQ Branding Iron with Changeable Letters
Your dad deserves the best cut of meat on the grill and now he can literally slap his name on it thanks to the J. Creator BBQ Branding Iron. Interchangeable letters allow him to personalize his burger, steak, or chops with anything from "Dad's Property" to "Hands Off".
69.  Cuisinart 20-Piece Deluxe BBQ Grill Set With Aluminum Carrying Case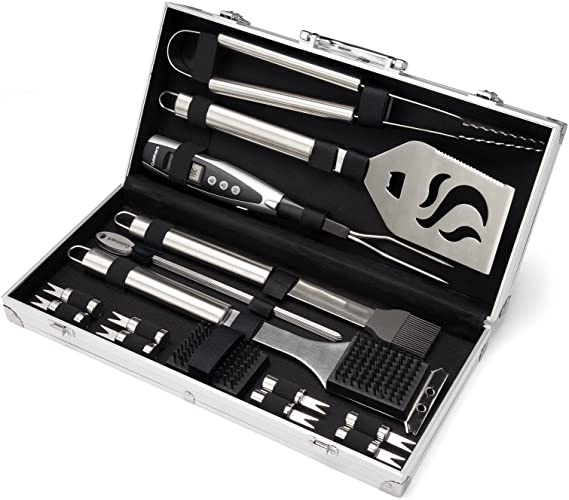 Make sure dad is ready to grill anywhere, at any time, with this Cuisinart Deluxe BBQ Grill Set. This 20-piece set has everything from skewers and corn holders to tongs, a spatula, and a digital temperature fork. Its aluminum carrying case is perfect for grilling on the go.
70. Vuori Sunday Performance Short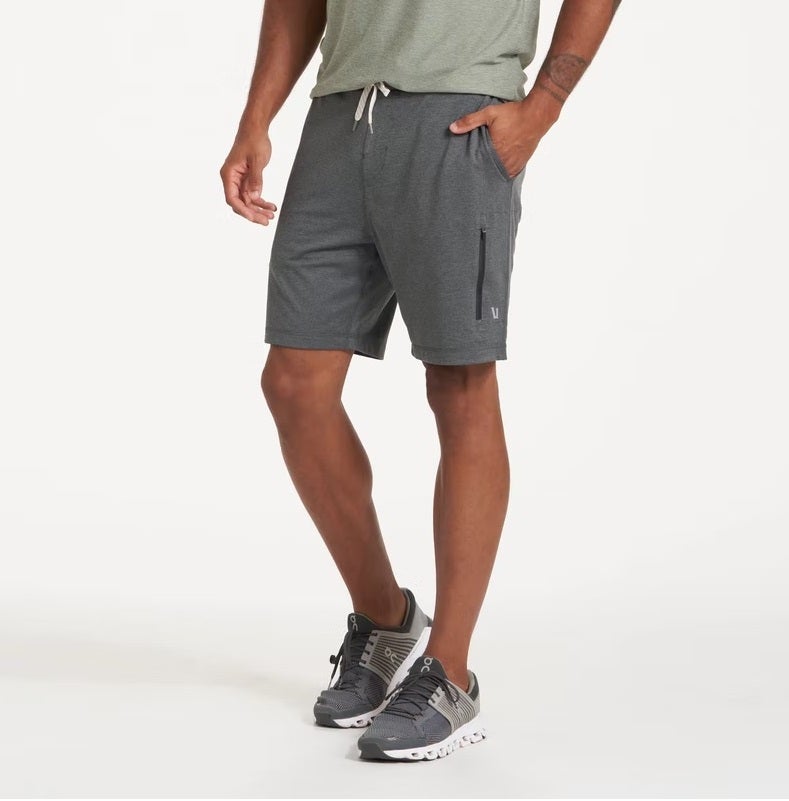 Never underestimate the power of a good pair of shorts. Vuori's Sunday Performance Short was tailored for dad's who stretch the definition of athleisure from the court to the couch. Stylish to wear out, comfortable to wear in, these shorts are functional for any weekend fit.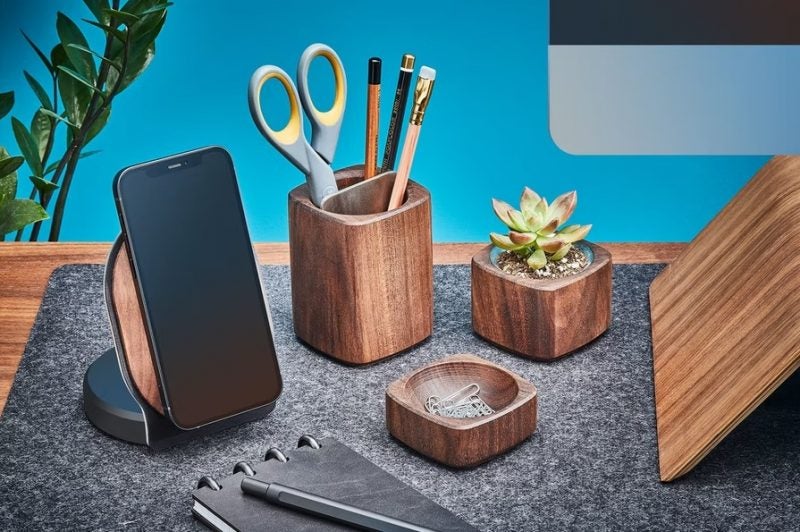 Show dad that hands-free is the way to be with the GrooveMade MagSafe Stand. Pair it with the MagSafe Charger for all iPhone 12/13 models and it will make dad's life so much easier. Whether sitting on his desk or nightstand, he can charge his phone and FaceTime without lifting a finger.
72. Luxury Toys for Men: The Ultimate Collection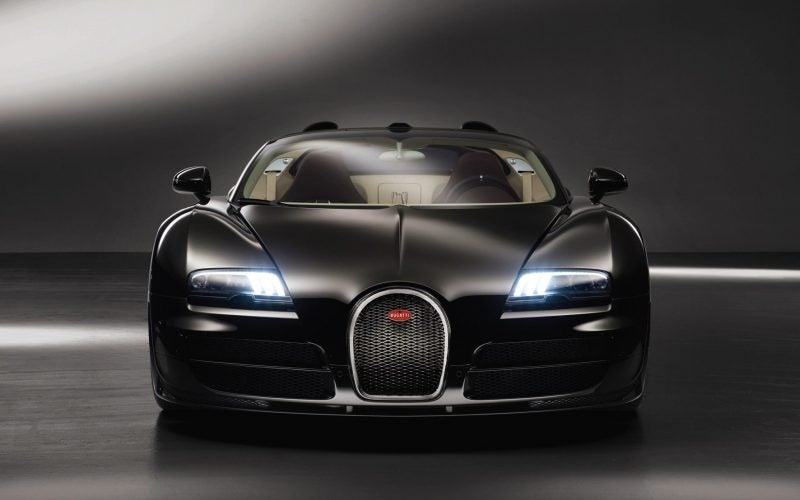 Warning: your dad is going to drool all over this gift. Luxury Toys for Men: The Ultimate Collection has over 300 pages of the world's most amazing products and services. He'll be giddy fantasizing about the Rolls-Royce, private islands, and Gulfstream jets printed between the pages.
73.  Corkcicle Air 4-in-1 Chiller, Aerator, Pourer, Stopper

For the man of the house who appreciates fine labels and house wines alike, the Corkcicle Air 4-in-1 Chiller, Aerator, Pourer, and Stopper is a must-have. The unique freezing gel can maintain chilled whites and cool down room temperature reds, all while enhancing their aromatic profiles.
74. Oster Rechargeable and Cordless Wine Opener with Chiller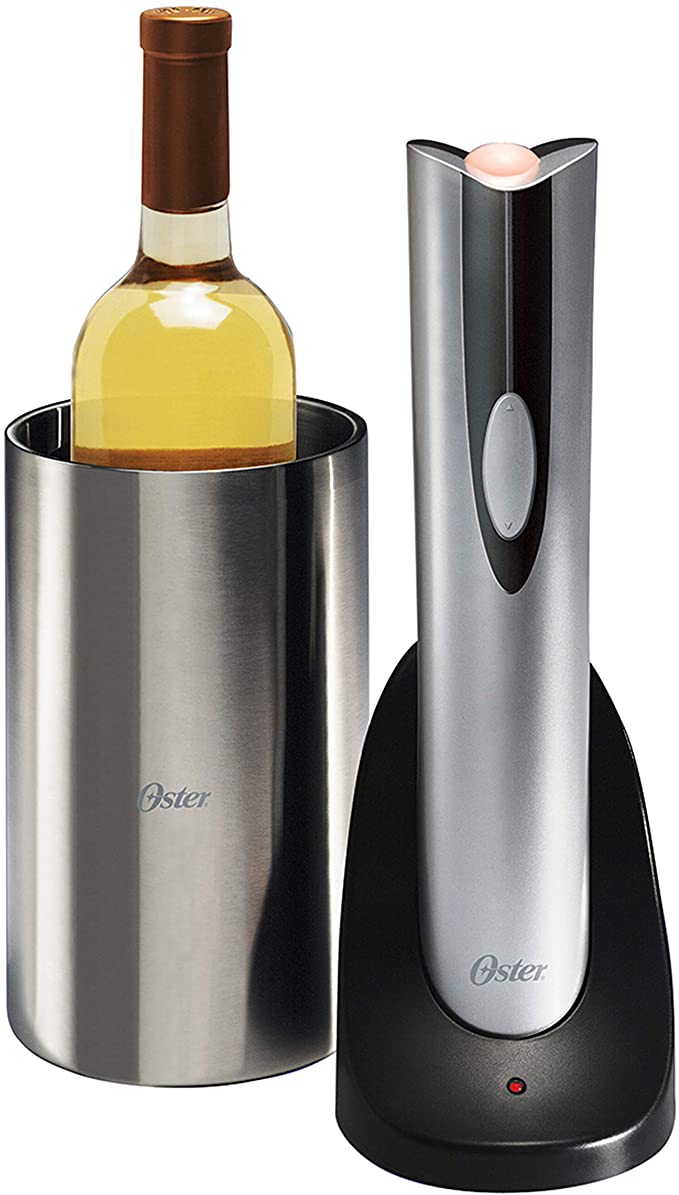 He who entertains at home need not waste time on wine thanks to the Oster Rechargeable and Cordless Wine Opener with a Chiller. Simply let the ergonomic opener uncork the bottle, slide it in the thermal double-walled stainless steel chiller, and let the good times pour out.
75. Toytexx Double Hammock with Portable Carrying Case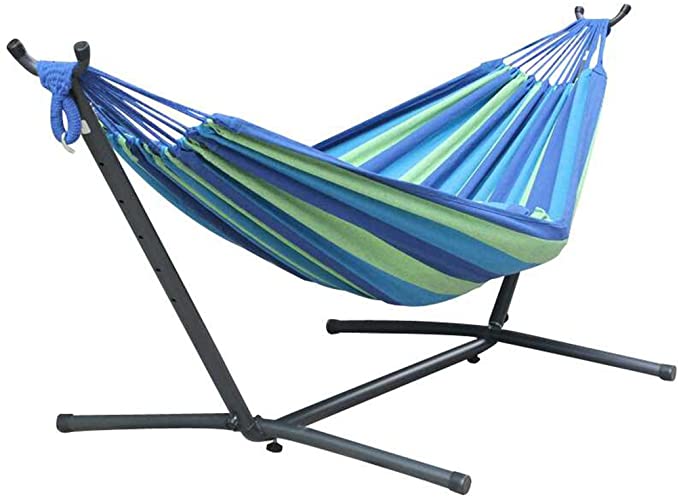 After mowing the lawn and tending the garden for years, your old man deserves to lounge in his yard with comfort. The Toytexx Double Hammock is made with 100% cotton for comfort that can't be beaten. It even comes with a carrying case so dad can relax when away from home.
76. 14-in-1 Multitool Pliers with Safety Locking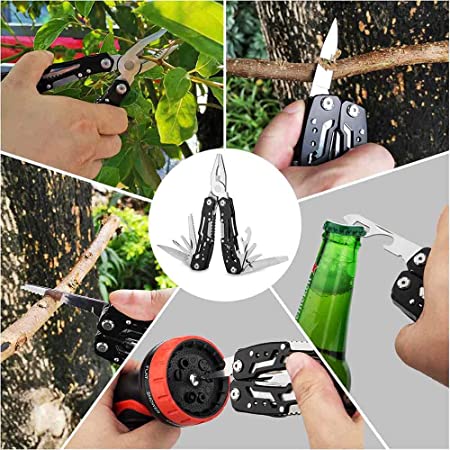 Every dad needs a set of multitool pliers. This stainless steel set is ideal for camping and outdoor survival, offering fourteen unique tools including: a bottle opener, a nail file, a hammer, an axe, a saw, pliers, wrenches, and a screwdriver, among other everyday necessities.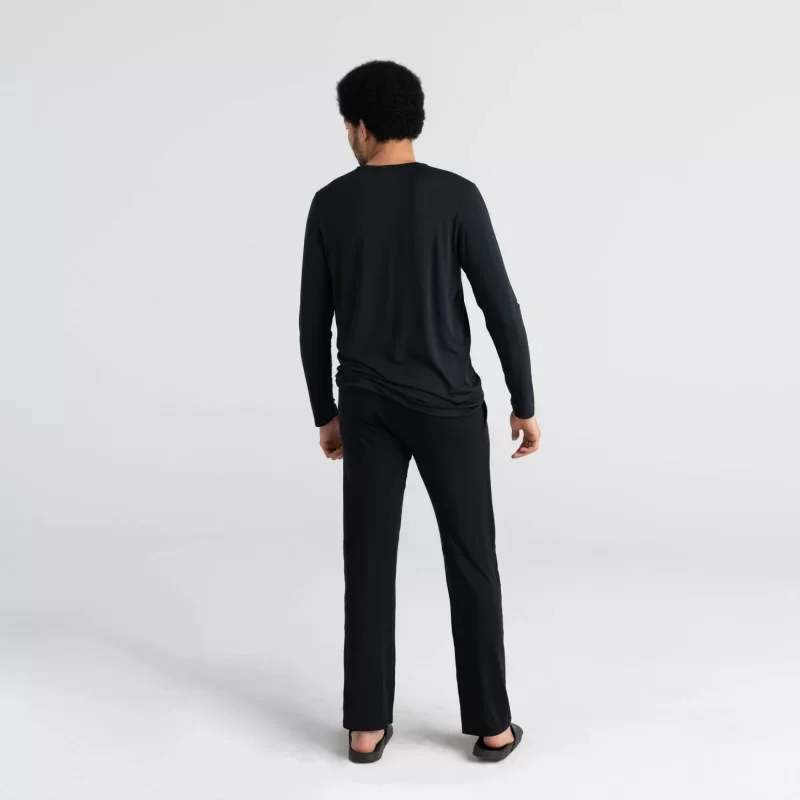 Say goodbye to worn out sweatpants and hello to Sleepwalker Pants. Dads of all shapes and sizes will love the generous fit of these relaxed pants. Roomy where they need to be and with a friction-free BallPark Pouch, Sleepwalker Pants were made for dad's lazy day around the house.
78.  Marvel Thor Hammer Tool Set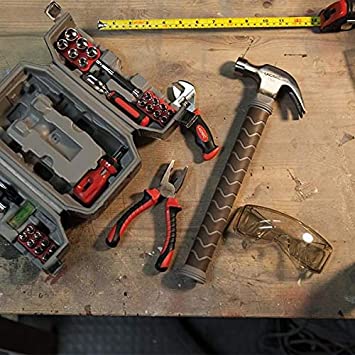 Your dad is worthy to wield Marvel's Thor Hammer Tool Set. This unique 44-piece tool set includes a claw hammer, tape measure, screwdrivers, and extra bits. More importantly, it's all conveniently assembled in an Asgardian case resembling Thor's mighty Mjolnir. Certainly a gift for a man worthy of a place in Valhalla.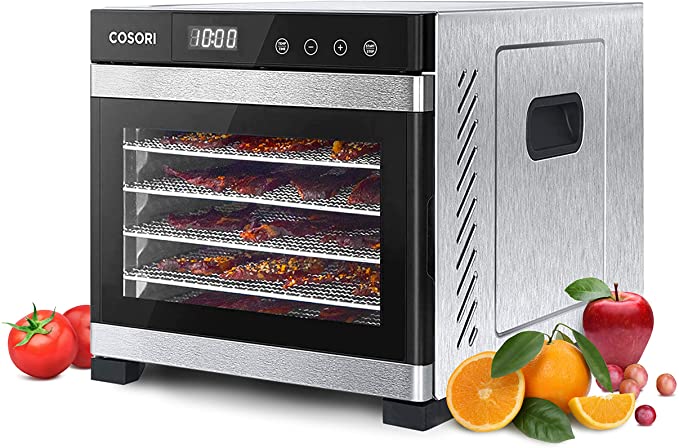 If papa is always munching on something around the house then he'll be hungry to use the Cosori Food Dehydrator. Jerky, meat, herbs, and fruits are all ready to roast on these temperature-controlled stainless steel trays. It's a sight so appetizing, he'll be staring through the screen all day.
80.  Rocketbook Wave Wirebound Notebook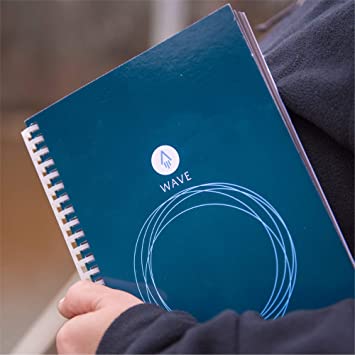 For the man who jots down notes like crazy but can't ever seem to keep them organized, the Rocketbook Wave Wirebound Notebook is a godsend. Dad can use it like a traditional notebook then instantly upload his scribbles to any virtual service he chooses like OneNote or Google Drive.
81.  Arccos Caddie Smart Sensors (3rd Gen)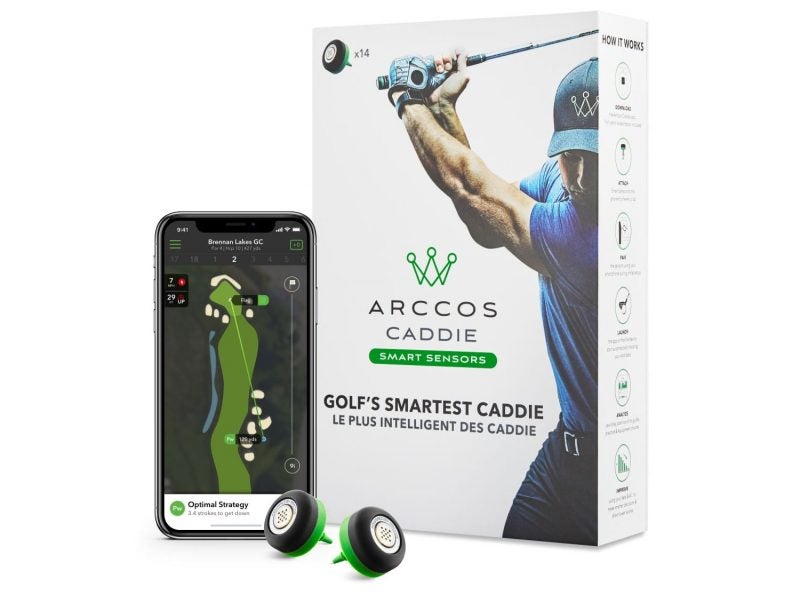 Get him a caddie he can count on to keep him out of the rough. Arccos Caddie Smart Sensors deliver advanced analytics to chart personalized performance goals. Its A.I. powered GPS Rangefinder adjusts in real-time to account for environmental obstacles. Trust us, it's going to revolutionize your dad's scorecard.
82. Char Essential Apron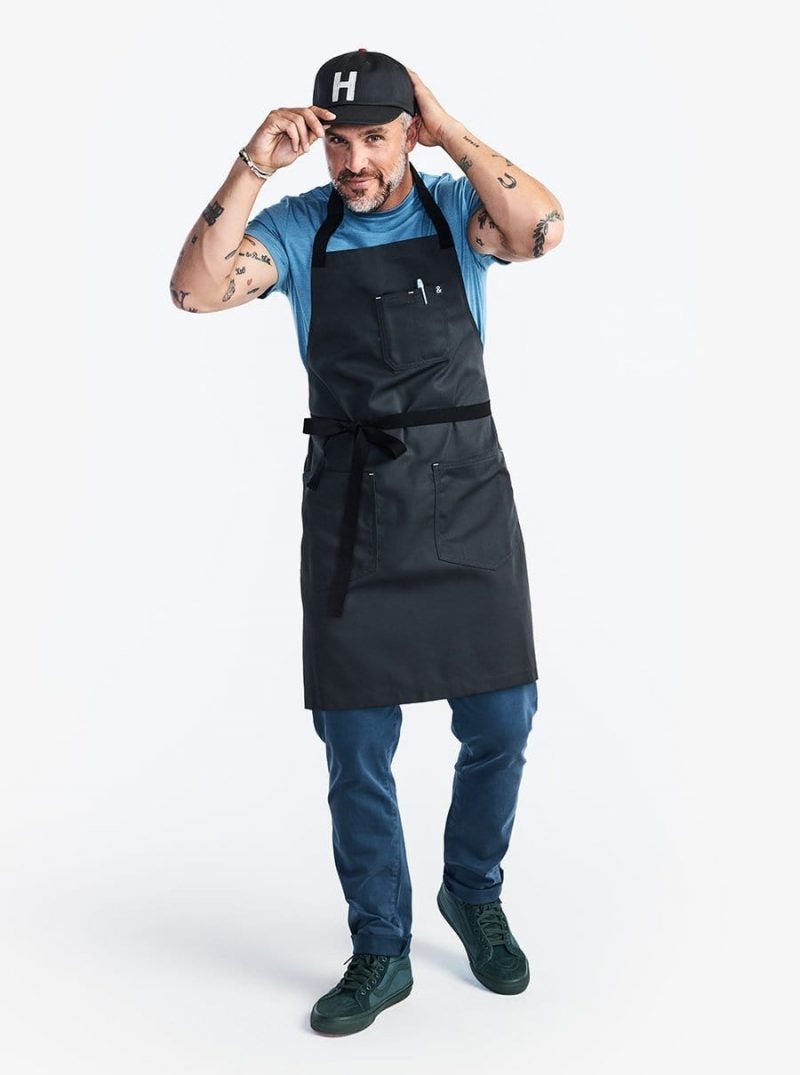 The grill is a no-nonsense zone, but that doesn't mean it should lack style. The Char Essential Apron is straightforward and straight-up stylish. A charred shade of dark grey is all that this apron rocks, giving dad the ready-made apron he needs for grilling over an open flame.
83. GCI Outdoor RoadTrip Rocker Chair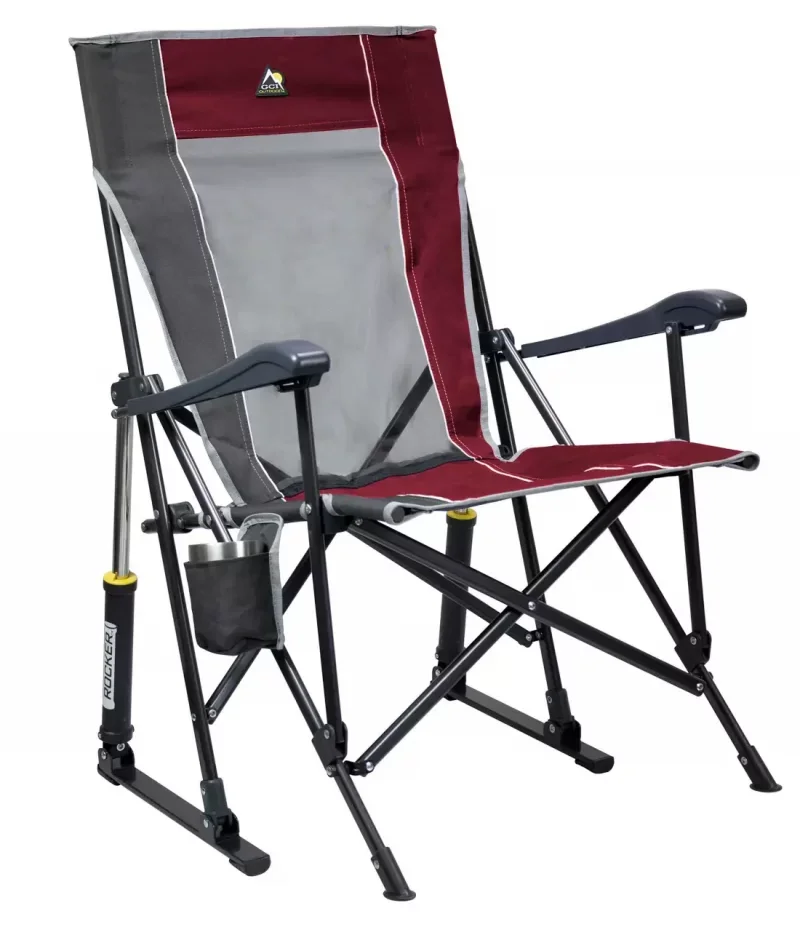 A great man in the great outdoors deserves a camping chair fit for a king. The GCI Outdoor RoadTrip Rocker Chair combines comfort and convenience, with molded armrests, a rocking seat, and easy folding. It's the kind of chair that dad will sigh right into with sweet serenity.
84. Bernzomatic TS8000KC Premium Torch Kit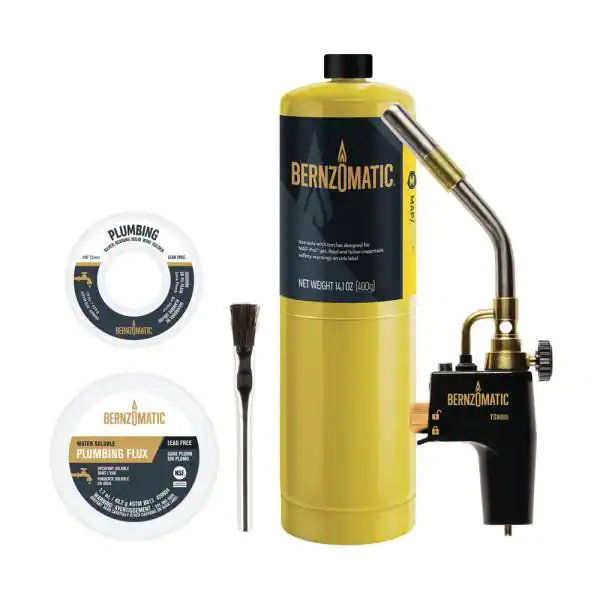 Like a caveman discovering fire for the first time, your dad's world will change the moment he cranks up the Bernzomatic Premium Torch Kit. Its got a fully adjustable flame and pressure regulator for commanding the blaze. From cooking to woodworking to metalworking, the Bernzomatic turns up the heat on dad's hobbies.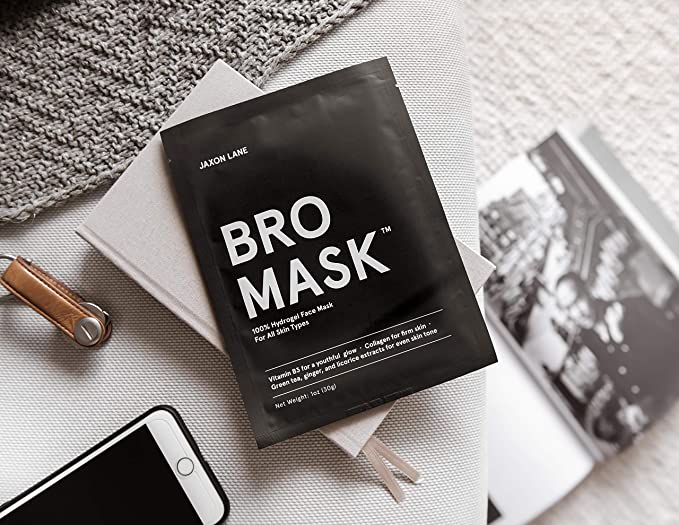 Pops may not have an ugly mug but that doesn't mean he won't benefit from a Bro Mask. Designed by Jaxon Lane, this uni-sex sheet mask is dermatologist recommended to hydrate, smooth, and clear the skin of imperfections, lines, and redness.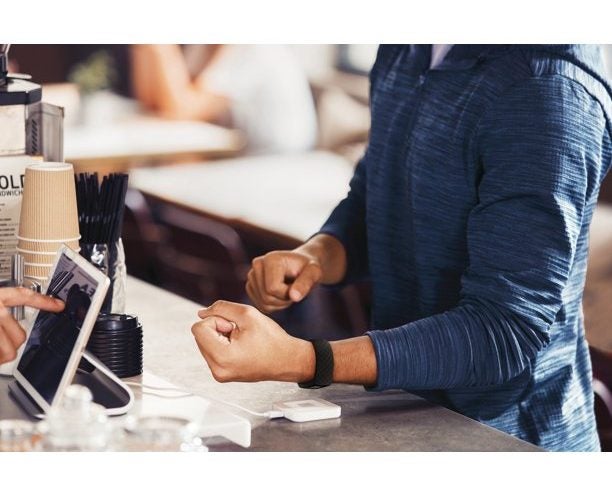 Remember how eager to hit his step count dad was when you bought him his first Fitbit? Show him more than steps with the new Fitbit Charge 4. It's got a built-in GPS, 24/7 heart rate monitor, sleep stage tracker, and exercise modes designed to fit his active lifestyle.
87.  Moment Open Box Wide 18mm Lens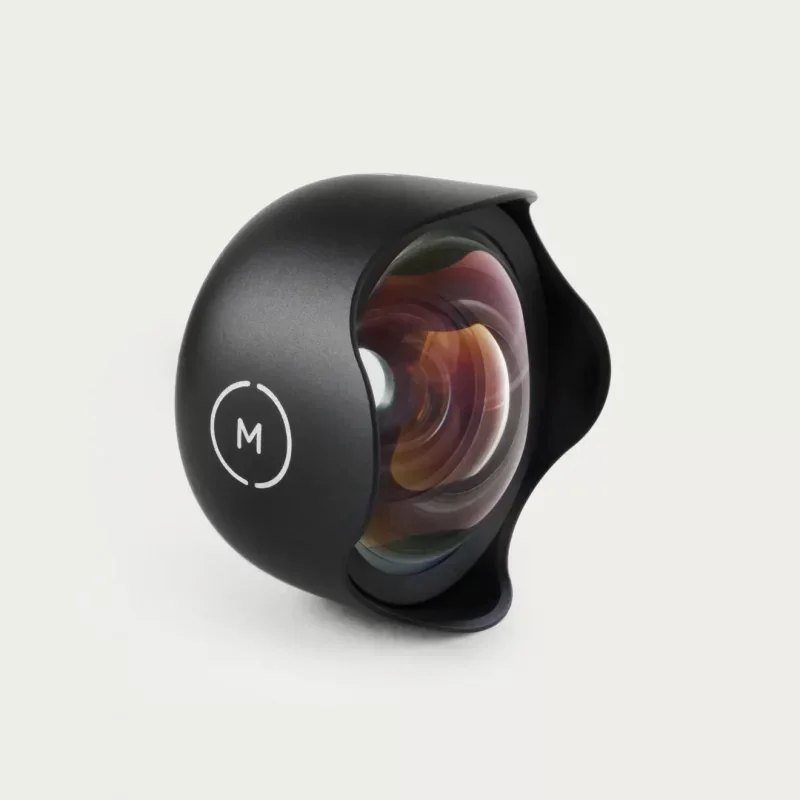 Indulge dad's new found Instagram fixation by giving him the Moment Open Box Wide 18mm Lens. This mobile attachment puts dad in the director's chair, capturing crisp, clear photos and video. Sure, all he's shooting are sunsets and food plates, but now he'll feel like Scorsese when he does it.
88. Greater Goods Bluetooth Connected Bathroom Smart Scale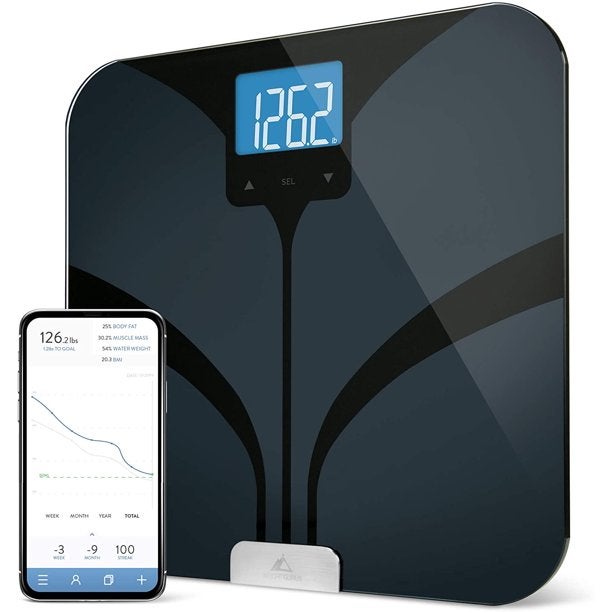 Perfect for the father who wants to turn his dad bod into a rad bod, the Greater Goods Bluetooth Connected Bathroom Smart Scale does it all. It measures and tracks everything from BMI and lean mass to water weight and bone mass. Available in an extra large size for dads of all weight classes.
89. FirstBorn Dad Backpack by FlyDad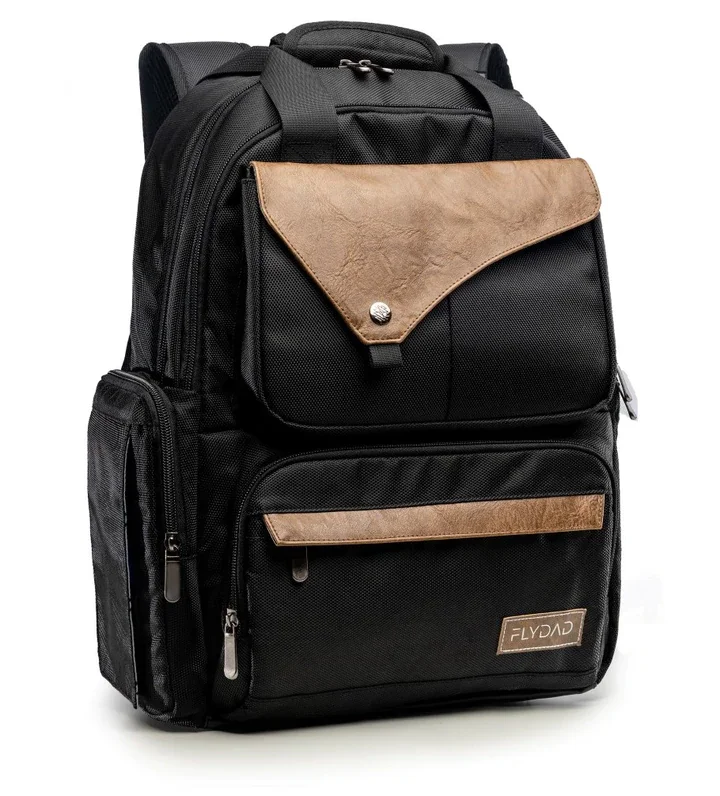 Got a new dad in your life? He needs the FirstBorn Dad Backpack by FlyDad. This backpack is hands-down the most well thought-out backpack, offering ease of access to compartments for storing snacks, bottles, diapers, and anything else dad needs on-hand. It even has a built-in wipes dispenser for maximum efficiency.
90. Dad Championship Belt by Undisputed Belts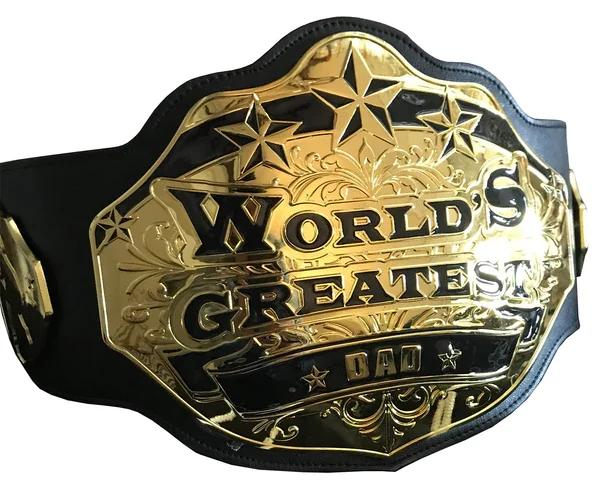 The Rock. Austin. Hogan. Flair. They can't hold a candle to the heavyweight hero that is your father. Show him he's the undisputed World's Greatest Dad with this stunning Dad Championship Belt. Engravable metal side plates let you add a customized message to this main eventer of your family.
91. KeyX All-In-One Smart Car Key & Universal Control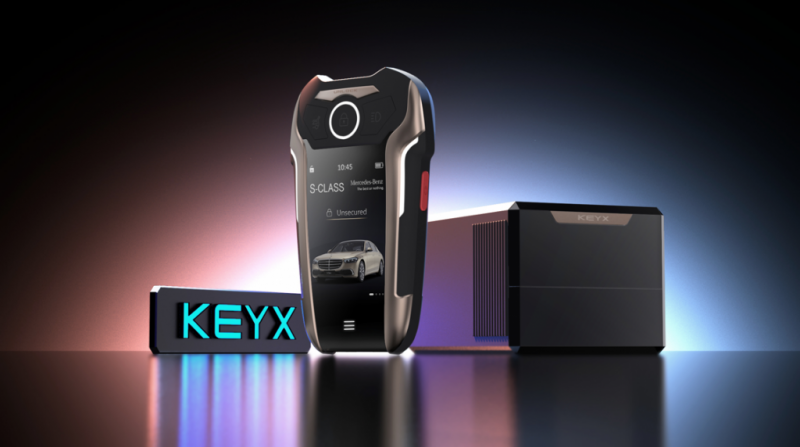 Want to blow your dad's mind? Get him the KeyX, an all-in-one smart controller. It's a remote control. It's a smart touchscreen car key. It's a garage door opener and an NFC/ID car sensor. Best of all, there's ZERO installation required – aside from rebooting your dad's brain when he's frozen in KeyX amazement.
92. BoxBuster Innovative Box Cutter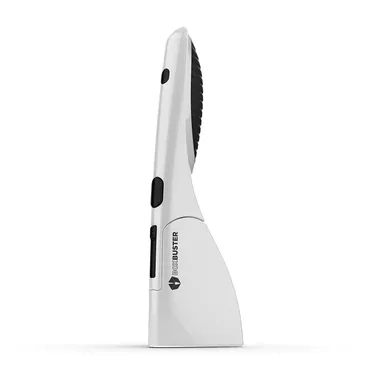 The rusty cutter in your dad's junk drawer has been there since you were in diapers. Give him the BoxBuster and he'll get even more excited when Amazon deliveries arrive. This innovative box cutter has an ergonomic design that allows him to cut through boxes and tape with ease.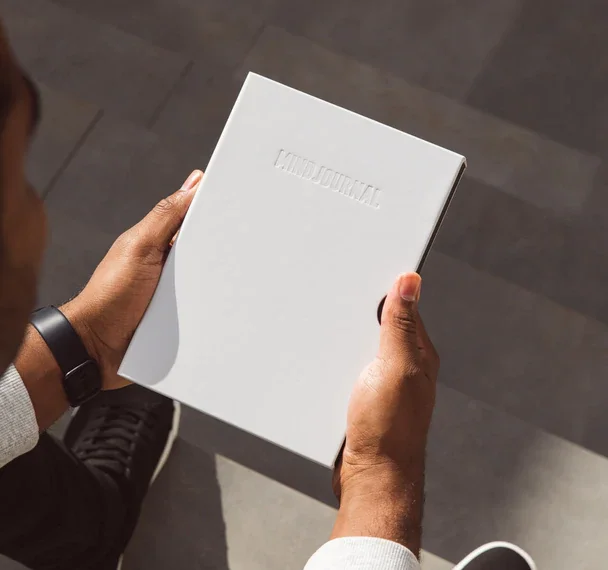 Ever wondered what's going on in your dad's mind? Well now he can put his thoughts to paper with MindJournal. This revolutionary mental health tool is more than a diary: three-stages of self-discovery allow men to organize their thoughts, identify their stresses, and build journaling habits that contribute to mental wellness.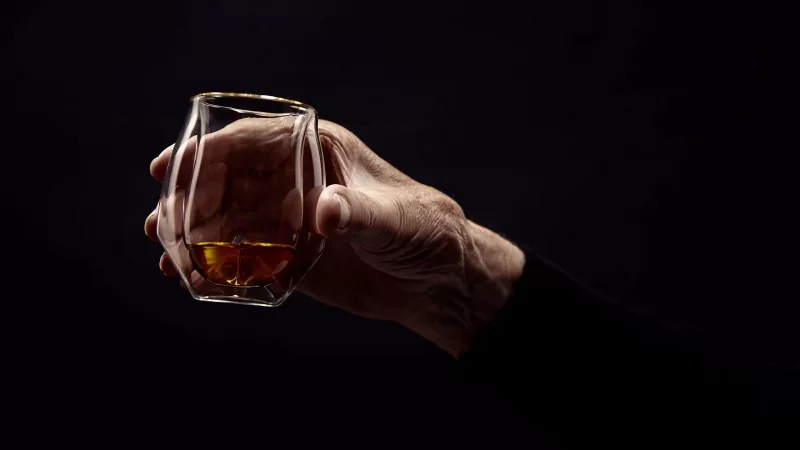 The Norlan Whisky Glass was elegantly crafted and meticulously refined to capture the complex flavors of your dad's favorite whisky. Far from any old glass in the cupboard, its double-walled construction enhances the whisky-drinking experience. This set comes with two glasses so you can have a drink with your old man.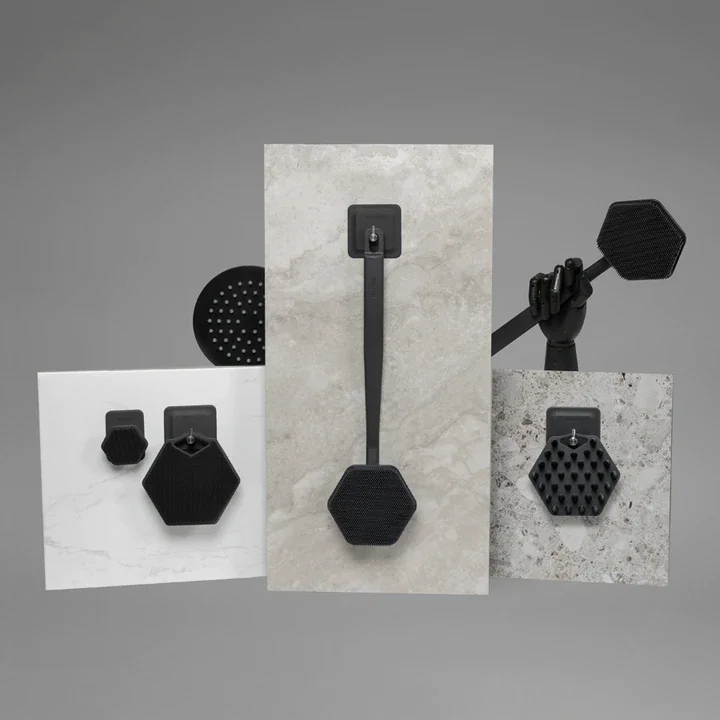 Let's be honest: your dad would use the same luffa forever if he could. Help him step up his shower game with The Scrub King. This set includes dedicated scrubbers for the body, face, and back, plus an in-shower storage hook, so he can scrub like no luffa has scrubbed before.
96. Half Dome Beer Glass by Whiskey Peaks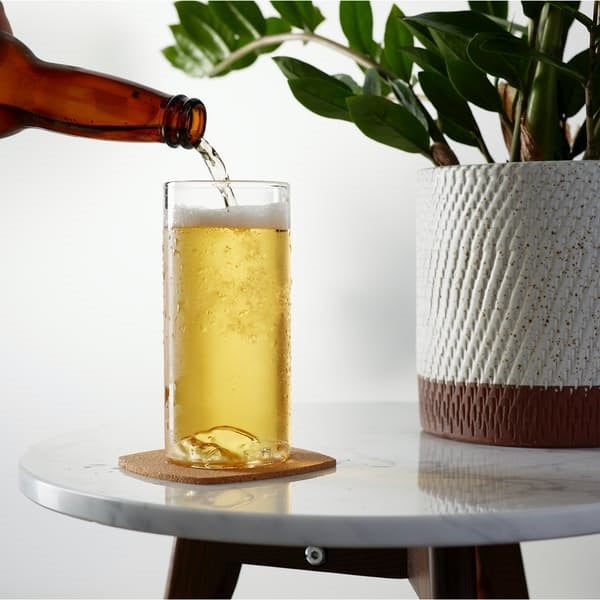 Cheers to your dad and here's to giving him a proper beer glass to toast with. This set of two Huckberry-exclusive Half Dome Beer Glasses features the iconic Half Dome of Yosemite National Park, beautifully illustrated as a raised topographic impression. Each glass is handmade, commemorating the centennial of America's National Park Service.
97. Asystem Superhuman Supplements 
Your dad is your hero; now he can be a superhero thanks to Asystem Superhuman Supplements. These dietary supplements are engineered to boost energy and focus levels, improve mood, and reduce stress. Help you dad put his best self forward. Mom will appreciate how they help in the bedroom too.
The Ellis EDC Multi Tool is a reimagined workhorse, giving dad all of the functionality he needs right in his pocket. Within seconds, he can whip out this versatile tool and have scissors, a scraper, a wire clip, pry tool, and more right in the palm of his hand.
99. The Hush Classic Blanket with Duvet Cover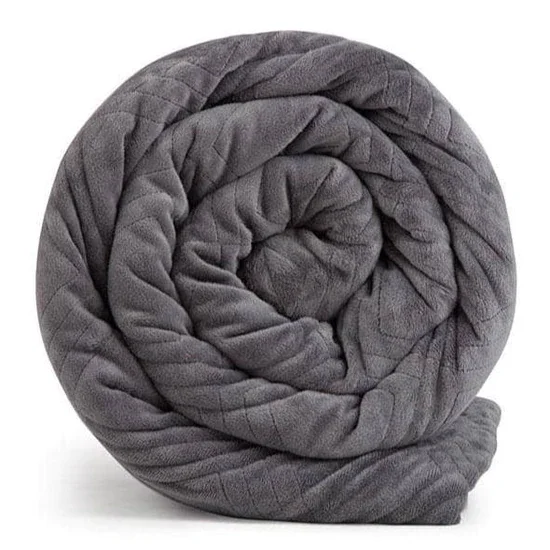 Your antics have kept your pops up through the night; give him the peaceful sleep he needs with the Hush Classic Blanket. Perfect for dads who've had stressful days, toss and turn all night, or just can't seem to sleep, Hush is available for all bed sizes in 15lb and 20lb weights.
100. Meater Wireless Meat Thermometer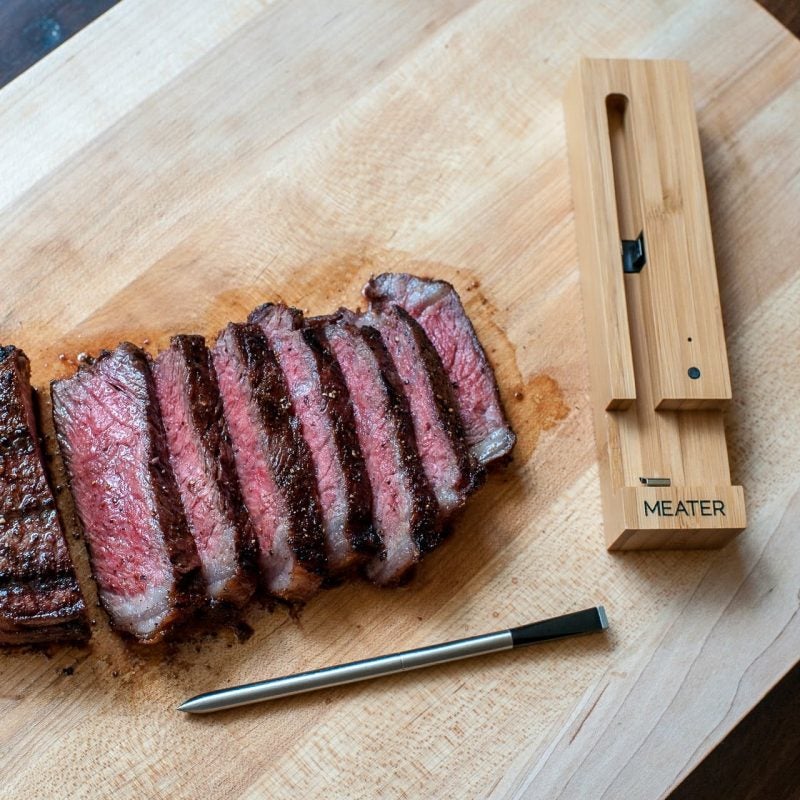 Your dad's already the grillmaster; make him the king of the kitchen with Meater, the world's first 100% wireless meat thermometer. Delivering consistent results every time, Meater is battery powered with over 24-hours of continuous cooking time. Meater pairs to Bluetooth devices so dad can check on dinner from 33ft away.