The holiday season is the perfect time to come together with friends and loved ones with a whiskey neat, sharing stories together. At 

Breckenridge Distillery

, this essence of the holiday season is embraced wholeheartedly.
Since coming online in 2008 and releasing its first vodka and bourbon three years later, Breckenridge Distillery quickly became one the most highly awarded producers of fine spirits in the USA. Noted as the World's Highest Distillery, it has been named Colorado Whiskey Distillery of the Year (four times), winner of Best American Blended Whiskey (six times), Bourbon of the Year and World's Best Gin. It has also won three Icons of Whisky America Awards, a huge achievement in its early age. Bryan Nolt, founder and CEO can boast having the largest distillery in Colorado and is noted as one of the top craft distilleries in the nation. Led by its flagship bourbon, the Breckenridge team offer more than 20 spirits, which are available in 50 states.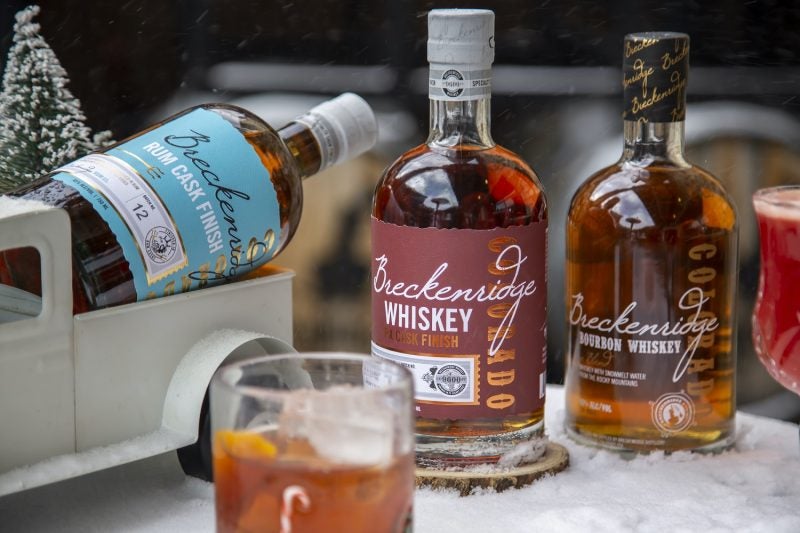 When Nolt was asked what he loves most about his job, he said, "there are no boundaries for creativity." Something guests will notice on a visit to Breckenridge Distillery in Breckenridge, Colorado. Breckenridge Distillery was named an Icon of Whisky, noted as having one of the top visitor attractions in America. Here, guests are taken on a journey through the senses. From the modern-American cuisine and hand-crafted cocktails to exploring their active production facility and blending your own whiskey with the Distillery's expert distillers, each visit is an immersive experience. "Our reputation is built upon the quality of the product: color, density, nose, mouthfeel, flavor and finish," says Nolt. "If I can't win you over based upon those factors, then it shouldn't be in our portfolio."
If you are looking for an excuse to visit, enter to win the ultimate VIP Breckenridge getaway.
5 Breckenridge Whiskeys to sip or gift
Breckenridge Bourbon Whiskey, 86 Proof
Our award-winning, high-rye Bourbon Whiskey is aged for a minimum of three years, in charred, new American oak barrels, and blended to reveal the unique qualities of the Bourbon Whiskey. Deep, honey-amber hue with pronounced aromas of butterscotch, candied orange and apple; dry cacao and brown sugar envelop the tongue as the spirit lingers with notes of vanilla and white pepper.
Buy now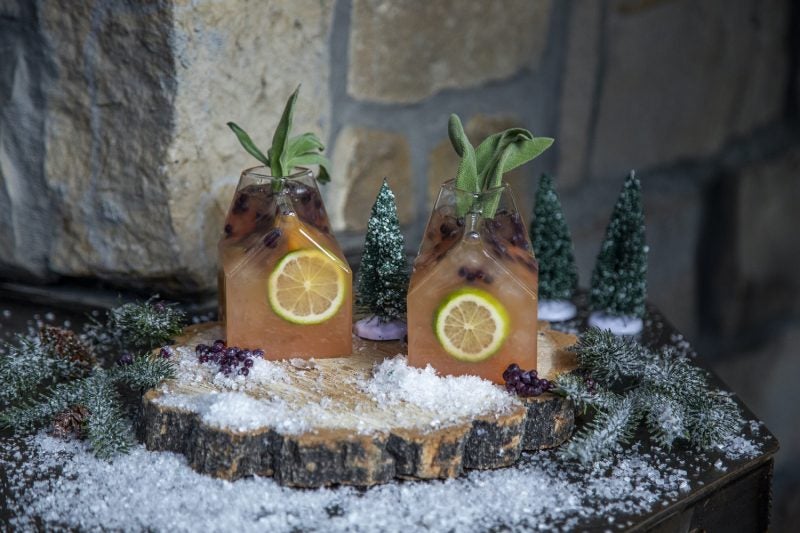 Fireplace Tipple
2 oz Breckenridge Bourbon  
1 oz smoked grapefruit shrub*
1 oz grapefruit juice
½ oz lime juice
12 elderberries
In a shaker tin, muddle elderberries. Add all other ingredients with ice. Shake and strain over ice.
Garnish: Smoked sage, citrus, elderberries
*Smoked grapefruit shrub: over low heat, add 1 cup pink grapefruit juice, 6 oz Turbinado sugar and 2 oz honey. Stir until sugar is dissolved. Turn off heat, let cool and add 1 oz grapefruit balsamic vinegar. Stir to incorporate. Add shrub into a sealable container. Smoke with a Smoking Gun or Cylinder using applewood chips. Seal and refrigerate.
*Smoking is optional. Smoking guns or cylinders can be found on Amazon.
Breckenridge High Proof, 105 Proof
Our Blended Bourbon Whiskey, but with a twist, bottled at a gripping 105 proof. Get a chance to experience what our distillers taste as they blend: a wild ride through rich, dark caramel and toasted almonds, burnt Baker's chocolate and dried orange peel, with a lingering finish of vanilla and spice. A masterful combination of mouthful flavors, furnish our Bourbon Whiskey to a deep, burnt orange hue. Try slowly adding water to enhance your experience.
Breckenridge Port Cask Finish, 90 Proof
Our award-winning Bourbon Whiskey gets some final grooming in 59 gallon Tawny Port casks, adding aroma and flavor of sultana raisin and maple syrup, which round out and soften the naturally spicy finish. Thanks to the superior Tawny Port casks, each batch flaunts a unique expression.
Buy now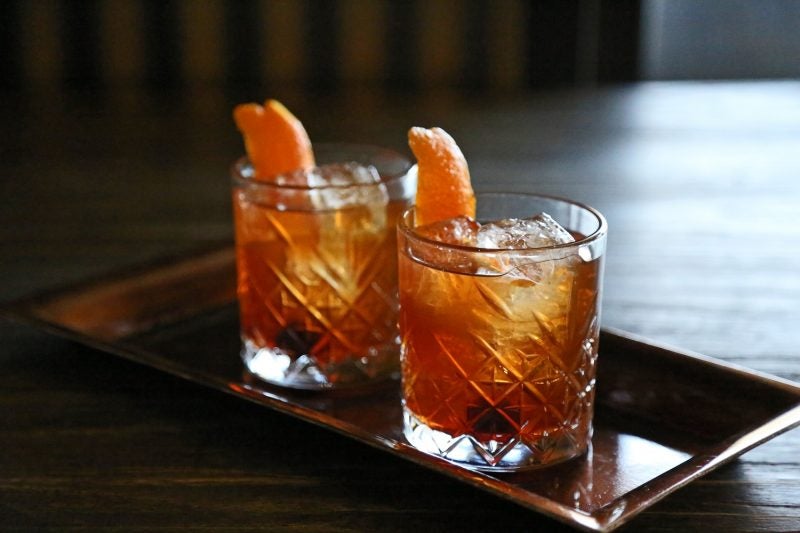 Obi-Wan Old Fashioned
2-1/2oz Breckenridge Port Cask Finish
1/2oz raw simple syrup*
2-3 dashes of barrel-aged bitters or Angostura Bitters
Stir with ice, strain over large ice cube
Garnish: Luxardo cherry, orange
*Raw simple syrup: over medium heat add 1 cup sugar in the raw, 1 cup water. Stir until dissolved.
Breckenridge Rum Cask Finish, 90 Proof
Our award-winning Breckenridge Bourbon soaks up the charm of our own aged Colorado Rum casks, creating an unstoppable wave of flavor. Candied apple and cinnamon enfold, as dark chocolate and cacao follow. Lingering allspice captivates the senses, gratifying in just one sip, but mysterious enough to leave you wanting another.
Buy now
Breckenridge PX Sherry Cask Finish, 90 Proof
From the Andalusia province of Spain, a luscious dessert wine is produced from the shriveled raisins of the Pedro Ximenez (PX) grape. This highly viscous, syrupy, wine is aged in ancient solera barrels for decades before release. We acquired a selection of retired PX barrels from a solera hundreds of years old and filled them with our rich and spicy Bourbon Whiskey. Left to bask in these ripe, fruity vessels, our Whiskey emerged with complex layers of fig compote, orange marmalade, and licorice to complement the sweet oak and vanilla character of our world-renowned Bourbon Whiskey.
Buy now
Shop your local retailer or get home delivery on Breckenridge's award-winning spirits this holiday. Remember, 'Sleigh Responsibly.'