Turn her wish into a reality this holiday season.
Moms. Wives. Grandmothers. Sisters. Best friends. The women in your life have supported you year-round; show them your gratitude by making their holidays unforgettable. Don't grab the default presents you can give her any day of the week. Pick one of these expertly curated gifts out and shower her holiday season with the best accessories, tech and fashion on the market. 
Franny's Recharge Gummies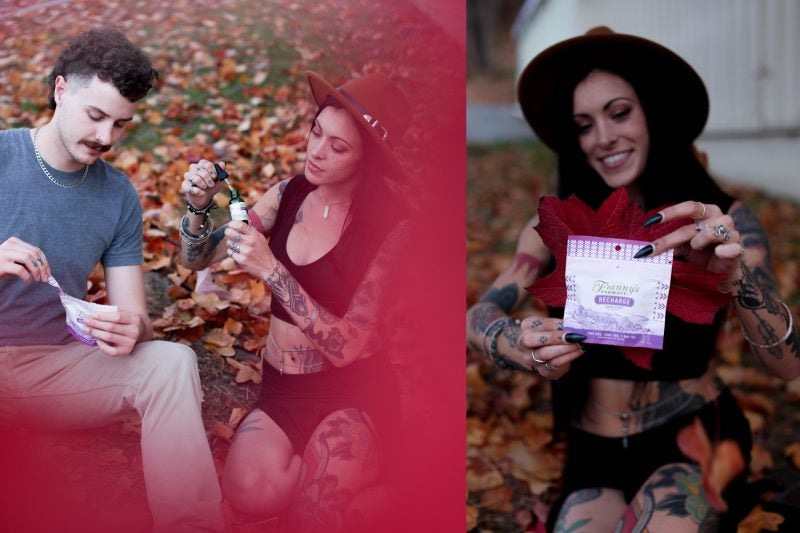 Ladies, we know what you're going through.

You're out there hustling and making things happen, but sometimes you need a little help to get through the day. We've got your back with this custom blend of CBD, CBG, THC that's designed to give you that extra motivation you need to get you through the day. We all deserve a balance and Franny's Recharge gummies are just one of the ways that we can help give you that balance.
Shop online or in one of our 11 Dispensaries today!
www.FrannysFarmacy.com @FrannysFarmacy on Social Media and Youtube.
Buy now
Get Her What She Wants This Holiday Season – The Dyson Corrale™ Gift Edition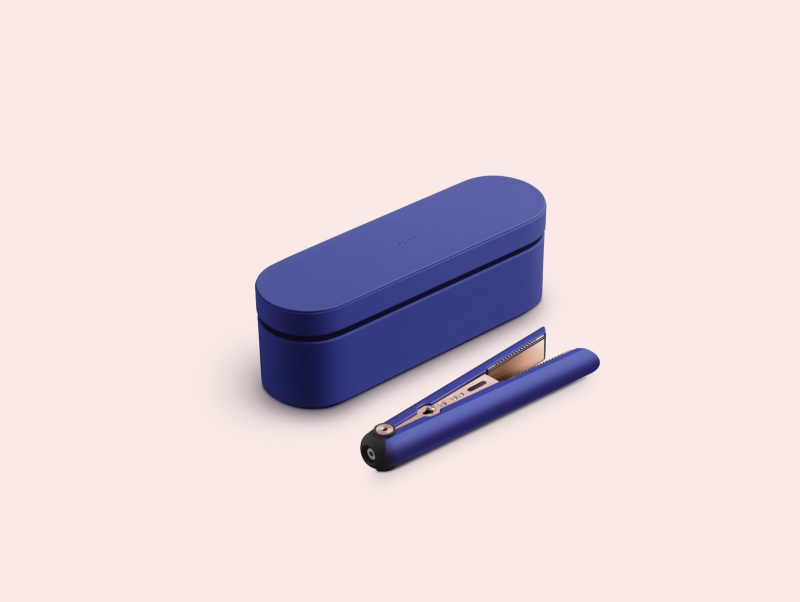 The holidays are about sharing special moments with loved ones, creating life lasting memories and sharing gifts that bring joy. Get her what she wants this holiday season and grant her the gift of style with the Dyson Corrale™ Gift Edition. This limited edition gift set comes with the iconic Dyson Corrale™ straightener in a limited edition ultra chic Vinca Blue/Rose. The limited edition hair straightener is accompanied by a presentation case, detangling comb, and paddle brush. The Dyson Corrale™ Straightener is CORDLESS so users can effortlessly move around and travel with ease. Perfect for all hair types using innovative technologies, the flexing manganese copper alloy plates shape around the hair providing a flawless holiday look with less heat and half the damage. Use the Dyson Corrale™ to style hair for an ultra straight sleek look, undone waves or a fresh blow-out look for any occasion! Watching your loved one's face as they unwrap the Dyson Córrale Gift Edition will be the greatest reward. For only $649.99, create the most memorable moment by sharing the utmost perfect gift.
Buy now
Riona Allie Crossbody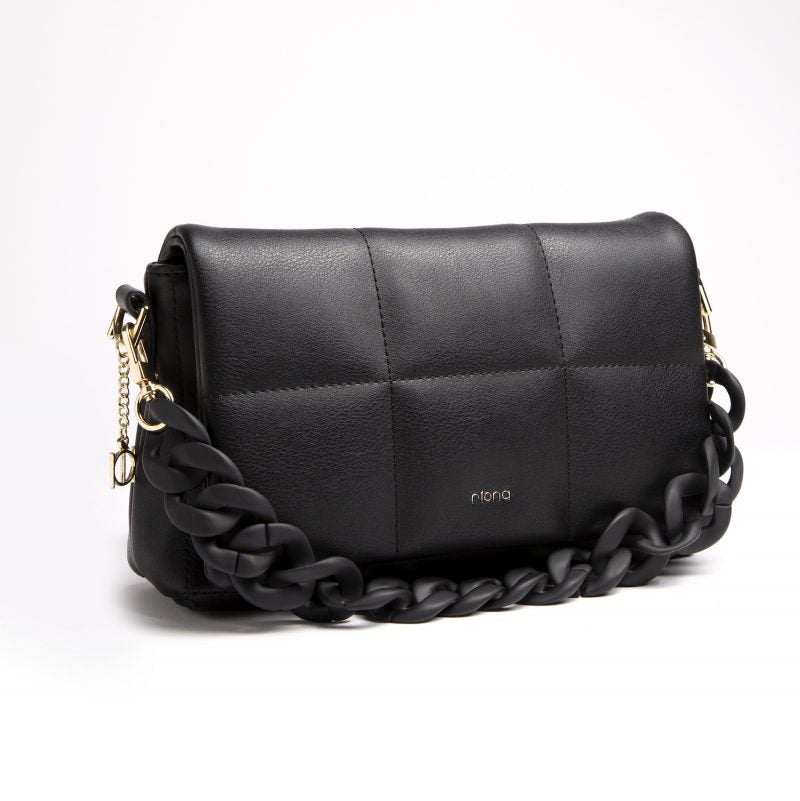 Bentley is celebrating its 35th anniversary and wants you to celebrate by going out in style! Whether doing errands or dining, the striking Allie crossbody bag from Riona — a 100% PETA-approved vegan brand sold exclusively at Bentley — lets you do just that. Its soft padded look, gold accents and thick chain strap make this bag a beautiful addition to any outfit. What's more, it has a flap snap-button closure with an interior RFID zipper pocket to safeguard your personal data, cards and keys.
$59.99
Available at 160 Bentley stores across the country and online at riona.com.
Buy now
Mavi Jeans
Searching for a gift she'll love this Holiday season? Look no further than a pair of Mavi Jeans. The Paloma Wide Leg in Black Jeather offers a striking and ultra-flattering silhouette that will become a staple in her closet. These pants are perfect for giving a bold look while maintaining comfort. The lightweight Jeather fabric allows for flexibility without sacrificing the look and feel of leather pants. She'll love the way the wide leg style provides a slim look without that uncomfortable tightness. Make this a Holiday season she'll never forget and order her a pair of Mavi Jeans today.
Vie En Rose
This holiday season, give the gift of Vie En Rose skincare. This female-founded and female-led business offers premium skincare products made with CBD and clean high-performance ingredients backed by science and nature. Known for its premature anti-aging, anti-aging, hydrating and anti-inflammatory properties, Vie En Rose is praised by celebrities such as Sydney Sweeney, Connie Britton, Jake Paul and Paris Hilton.
Malea Rose, the CEO, has introduced two luxurious products through Vie En Rose and has a full range to introduce this coming holiday season. Her Love Potion Beauty Oil and Mile High Ultra-Hydrating Mist make lovely stocking stuffers or gift pairings with their distinctively lovely packaging. This vegan, clean, cruelty-free company uses only the highest-quality ingredients that are hand-selected and prepared in small batches.
Use the Love Potion Beauty Oil on its own for complete hydration or pair it with the Mile High Ultra-Hydrating Mist. The Mist the Mile High Ultra-Hydrating Mist can also be used over makeup or bare skin.
Buy now
Jennifer Fisher Jewellery
These thicker huggies are the perfect gift and elevated everyday earring from your favorite celeb-loved brand, Jennifer Fisher. Named Lilian, after Jennifer Fisher's grandmother the Huggies are the perfect transitional earring between Thread Hoops and Samira Hoops. Gorgeous on their own or stacked with the rest of your ear candy, these earrings sure to wow this holiday season.
Buy now
Bailey Zip Short Boot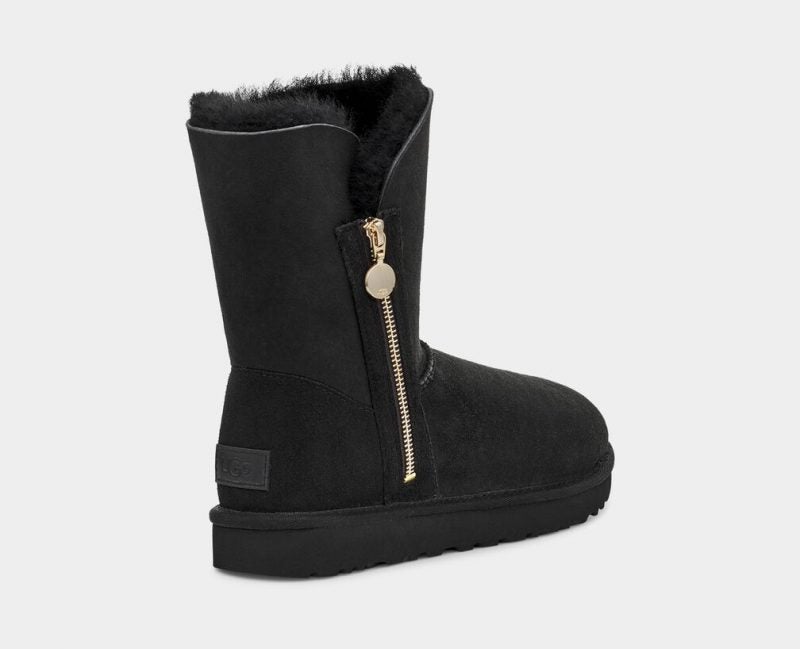 With a handy side zipper for quick on/off, street-ready Bailey Boot is more adaptable than ever. It's lined with soft sheepskin and Ugg's distinctive UGGplushTM wool blend that is pre-treated to look fabulous longer. Just in time for the upcoming winter, the boot is finished with a light sole for more support, traction, and durability. Pair with jeans, leggings or faux leather for an ultra-chic look.
Buy now
Riona Serena Tote 
Fuse functionality and elegance with the striking Serena tote bag by Riona, a 100% PETA-approved vegan brand. It has all the space you need for your daily errands or work day – in an ultra-stylish look. Vegan leather quality and gold accents make this bag a beautiful addition to any outfit. What's more, its main compartment with two slip pockets can accommodate a 16-inch laptop, while an interior zipper RFID pocket safeguards your personal data, cards and keys.
$89.99
Available exclusively at 160 Bentley stores across the country and online at riona.com.
Clevr Blends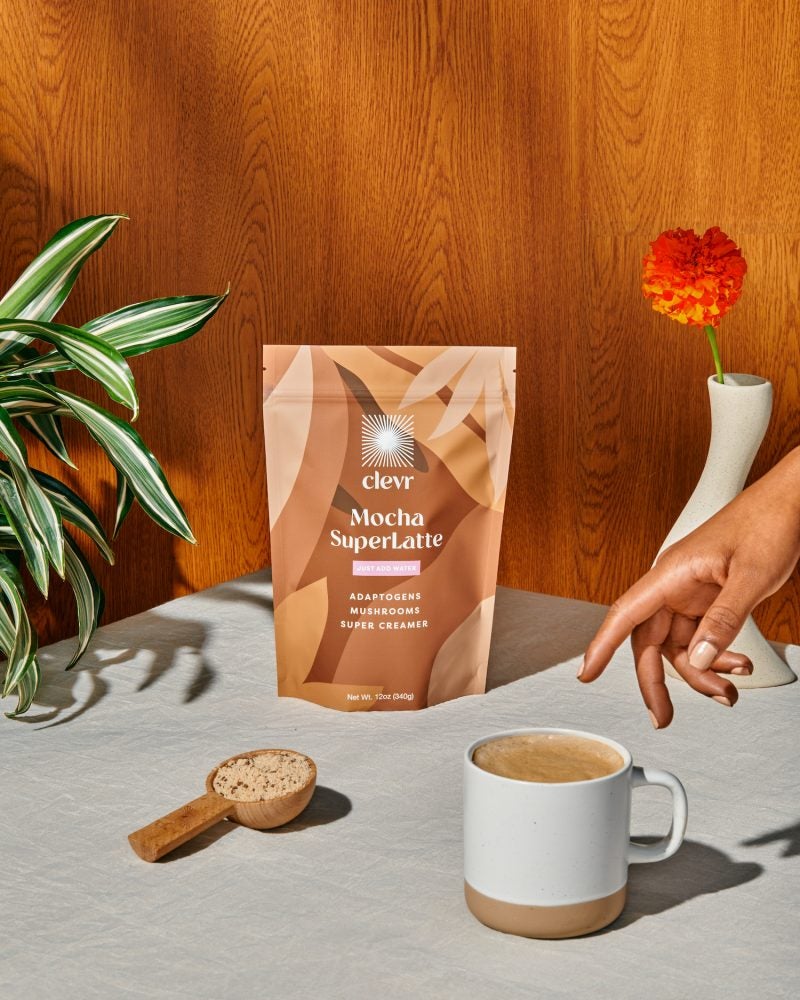 Whether it's your coffee-loving family member or your BFF who enjoys an afternoon treat, Clevr is sure to make the impression to show you care a whole latte. Just in time for the holiday season Clevr Blends launched Mocha SuperLatte, Clevr's most requested flavour to date. Designed with balancing botanicals and mushrooms to help you during the busiest time of year, the ingredients also feature a blend of silky chocolate and warm spices that taste just as good as they are for you. Pair your  giftee's daily latte routine with the portable frother ($18) and latte dust ($9) so they can channel their true inner barista this holiday season, only from Clevr Blends.
Buy now
Overose Croissant Candle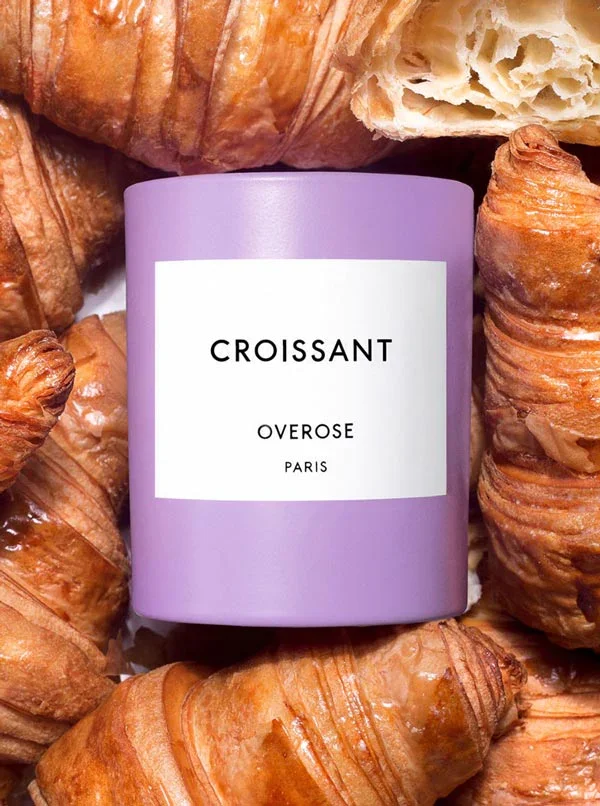 This holiday season, gift her the lovely ambiance of Paris captured by the luxurious Overose Croissant candle. What makes the perfect croissant? A gorgeous, golden, crispy puff pastry that tastes just as good as it looks. The luxurious candle has the rich perfume of hot, fresh croissants emanating from the bakery on the corner of the narrow street next to the Seine — no plane ticket needed.
Buy now
Arrae Bloat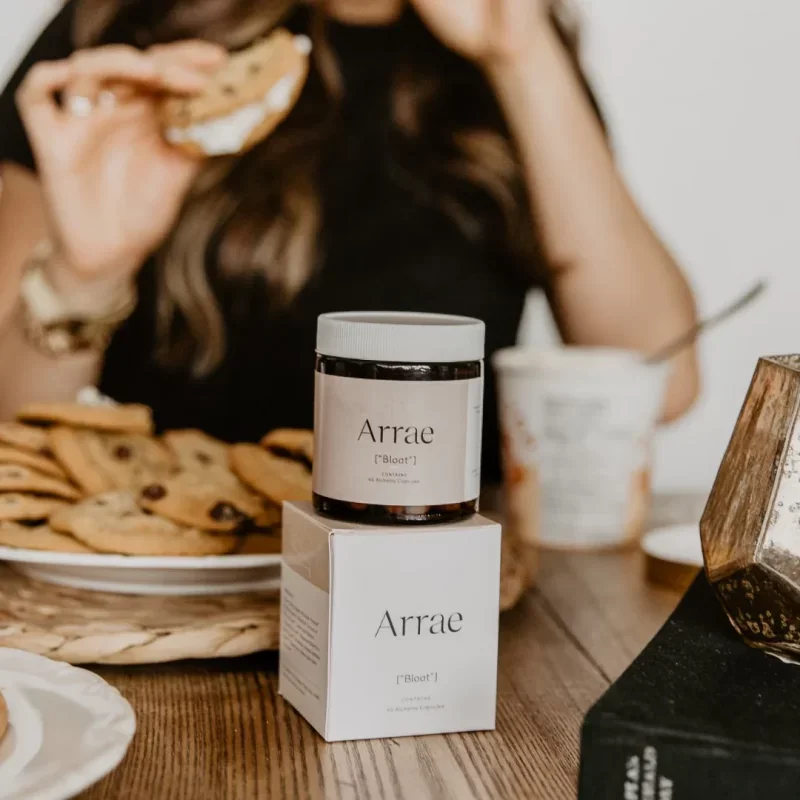 The all-natural, clinically-tested product that works in under an hour to eliminate belly bloat, soothe abdominal discomfort, and optimize digestion. Prevents & flattens a bloated belly by up to 88% by speeding up food-breakdown and eliminating excess gas buildup.
Buy now
JVN Complete Blowout Styling Milk
A clean, vegan, lightweight, heat-activated styling cream that adds smoothness, style memory, and protection against heat and humidity. Protects hair up to 450 degrees. Includes hemisqualane which is superior to silicone, it improves hair health and strength quickly and over time. Ionic Peptides help protect hair strands and cuticles from damage while cassia bark style polymer provides hold, style memory and humidity control.
Buy now