The importance of a good Stocking Stuffer should not be underestimated. Despite the fact that stocking stuffers are often smaller than most gifts beneath the tree, they are sure to bring joy. Just in time for the holiday season, it's time to fill your stockings high with SWAGGER Approved Stocking Stuffers!
Duluth Pack Grab-N-Go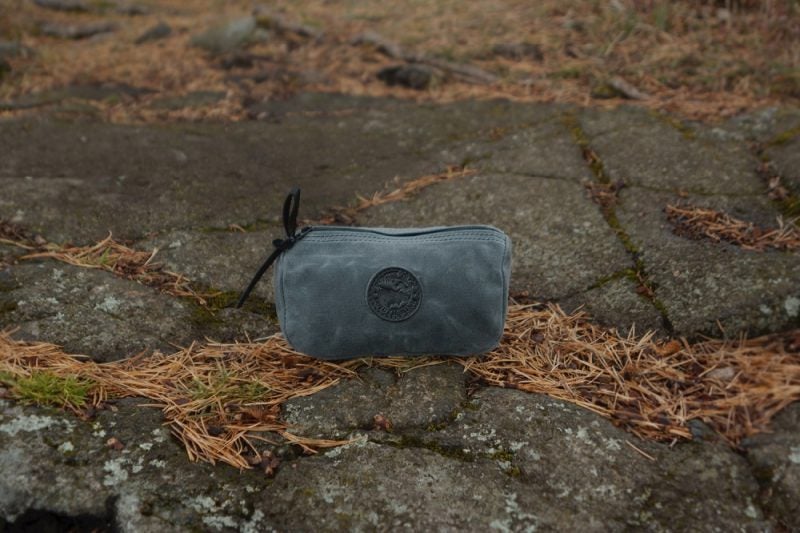 It may be a little bag, but it has a big personality. The Grab-N-Go bag is perfect for keeping all your essentials together when you're on the go. It's truly living up to its name. The Grab-N-Go is designed for your convenience. It can be used as a clutch, travel kit bag, or as an added pouch to toss in your pack or suitcase when traveling. Made in the USA and Guaranteed for Life. Buy it once. Have it for life.
Norden Enar Unisex Toque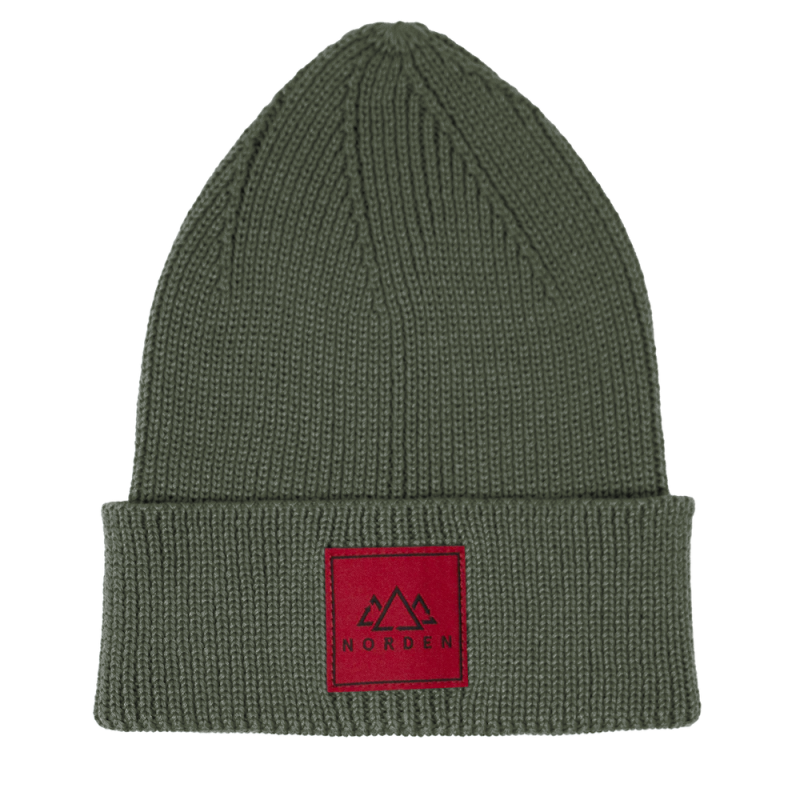 Keep warm with Norden, a Canadian-based, B Corp and PETA-certified brand. Their mission is to redefine outerwear, by creating high-quality outerwear that's affordable, ethically produced, and sustainable. Norden's Enar toque keeps your head warm with this simple, classic unisex knit beanie. Enar is a staple winter accessory, created from fully recycled materials.
Jack Black
Looking for the ultimate stocking stuffer? The Balm Squad is a thoughtfully designed collection of lip protection. Four lip balms provide an overall range of safety and relief, so you never have to have dry, chapped lips, even during the cold winter days.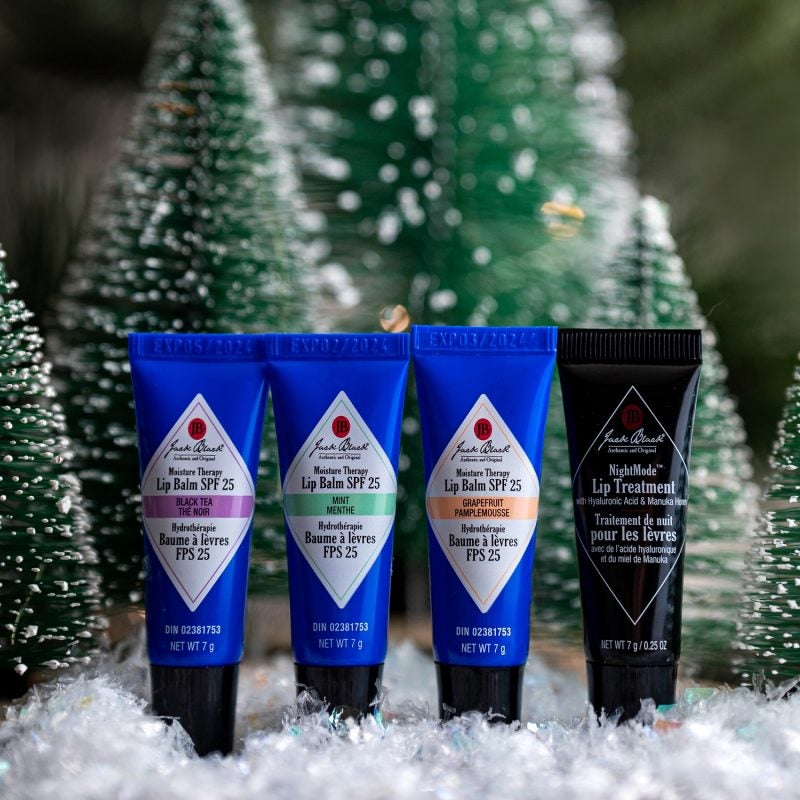 NightMode Lip Treatment is a lip treatment that repairs lips overnight using Hyaluronic Acid and Tripeptide-1 to improve hydration. Ingredients like Manuka Honey and Chamomile Butter are used for a soothing feel.
Moisture Therapy Lip Balm with SPF25 (Mint, Grapefruit and Black Tea)
Enriched with antioxidants and conditioners, they quickly relieve lips by penetrating deeply for near-instant relief. All the while, SPF 25 protects against the sun, wind, and any extreme temperatures! Perfect for the man who spends his weekends on mountain tops! Fill the stockings high and say bye to chapped lips with The Balm Squad for only $30. 
Jojoba & Loofa Exfoliating Body Gel Case  
Winter's cold temperatures and wind can play havoc on our skin. Add to that dry indoor heat and low humidity levels and the result is often dehydrated, itchy and cracked skin. No matter what time of year, this revitalizing Jojoba and Loofa duo gives skin a daily boost of natural antioxidants for softer, smoother, brighter and healthier-looking skin. A unisex daily body gel cleanser, moisturizer and exfoliant, it gently cleanses with a velvety texture and soothing fragrance, leaving skin feeling refreshed.
Specifically formulated with minuscule loofah fibers that tone, soften and gently exfoliate the epidermis without irritating the skin, its natural moisturizing factors help retain skin hydration without leaving a greasy film, restoring the natural glow of the skin and leaving it feeling invigorated and silky smooth.
$42.00 at claytonshagal.com
Boy Smells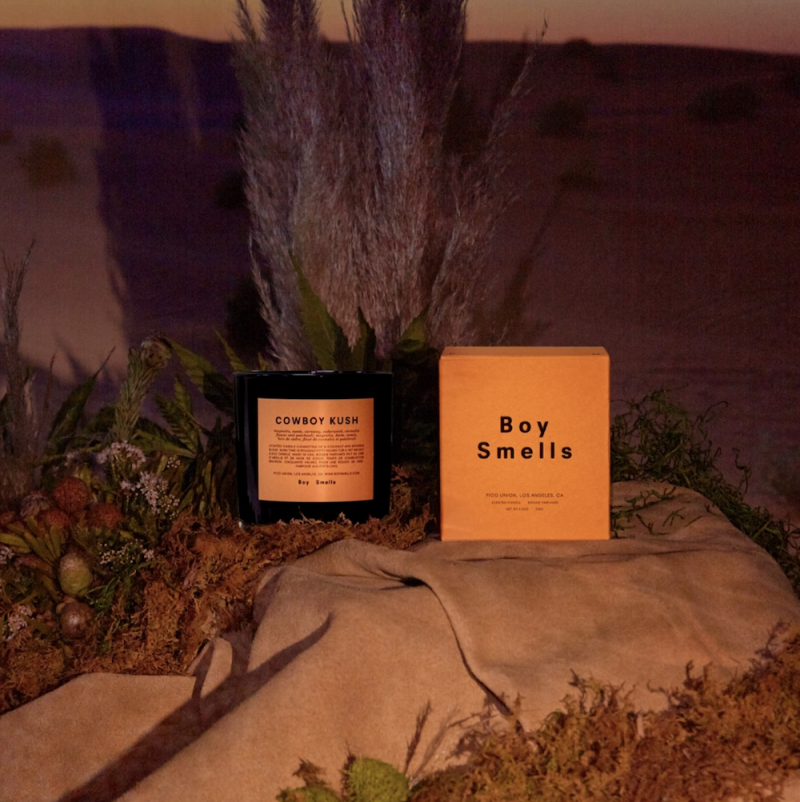 Elevate your world with Boy Smells. Developed and designed in Los Angeles, Boy Smells Candles are made with natural fragrance using a coconut and beeswax blend. Cowboy Kush by Boy Smells is a dusty accumulation of suede and saffron, with puffs of cannabis and patchouli drifting through. This tumbleweed scent is a the perfect accumulation of suede and saffron. It's dusty, dry, and earthy, and it's grounded. It smells like a toasty, well-worn saddle. It has some dust, it's dry-earthy, it's grounded. It's a warm, well-worn saddle of a scent that is poured into a chic glossy black glass tumbler. 
Lumen

Keep healthier this winter with Lumen, the world's first hand-held portable device to accurately measure metabolism. Once only available to top athletes, in hospitals and clinics, metabolic testing is now available to everyone. Lumen uses a CO2 sensor and flow meter to determine the CO2 concentration in a single breath. This indicates the type of fuel your body is using to produce energy. Track your metabolism daily, and see how it is affected by your sleep, physical activity and nutrition, as well as make it easier to determine what to eat and what fuel you need before working out.
This Holiday Season give the gift of luxury oral care with OLAS, a luxury oral care brand based in New York City. Created by Dr. Chris Perez – dentist & surfer – and inspired his love of the ocean.
Dr. Perez created OLAS oral care products out of a need to provide a better mouthwash catered to the tastes of his upscale patients – patients that include celebrities, supermodels and New York socialites. Dr Perez spent years developing and refining the taste profile recruiting the efforts of celebrity Chef Jean-Georges Vongerichten in order to get the perfect taste. He even bottled the OLAS mouthwash in glass whiskey flasks for a modern and luxe packaging.
Unlike other mouthwash brands, OLAS happens to be alcohol free using a natural blend of organic marine bio-active ingredients and essential oils. This natural combination has been proved to strengthen oral immune support, restore fresh breath, prevent plaque and reduce oral inflammation. Used by celebrities such as Gwyneth Paltrow, Cara Delevingne, and Chef Jean-Georges, OLAS is sure to be at the top of your loved one's nice list.
BUY NOW
Sun Bum Lip Balm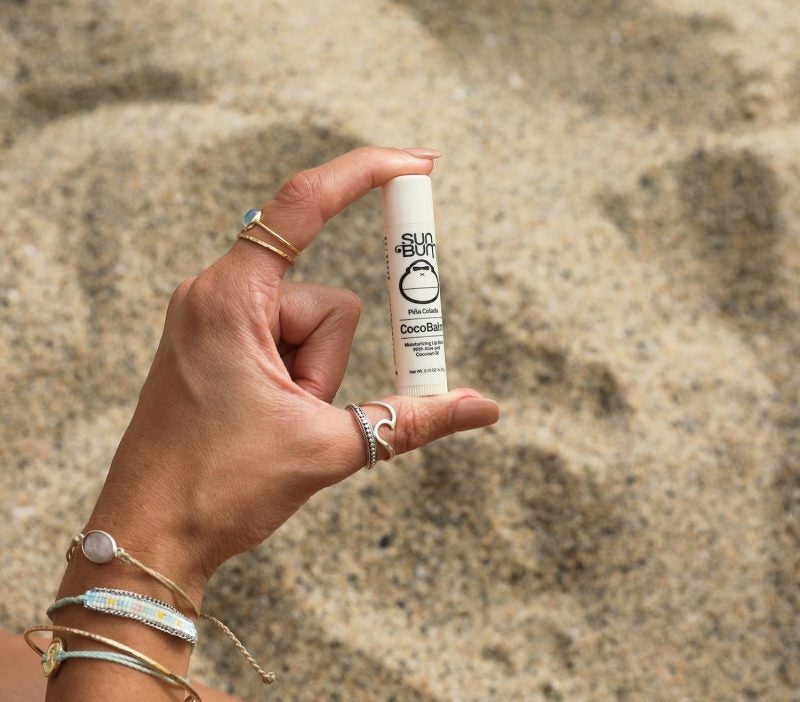 And speaking of body care, if you're out on the slopes, or otherwise spending time in the winter's air, you'll need Sun Bum Lip Balm! Don't let your lips get chapped and dry! Their smooth SPF 30 sunscreen lip balm with added Aloe and Vitamin E will protect and moisturize your lips all day long. Plus, they're vegan, paraben free, and with broad spectrum UVA / UVB protection.
OREFFORS GOLD REUSABLE COCKTAIL STRAWS

The Stainless Steel Drinking Straws by Orrefors are fashioned in a modern brass finish. Banish plastic straws from your home with these quality, dishwasher-safe straws. Eco-friendly and reusable, they come with a cleaning brush to keep them pristine. They're available at William Ashley.
YETI TEN OUNCE STACKABLE MUG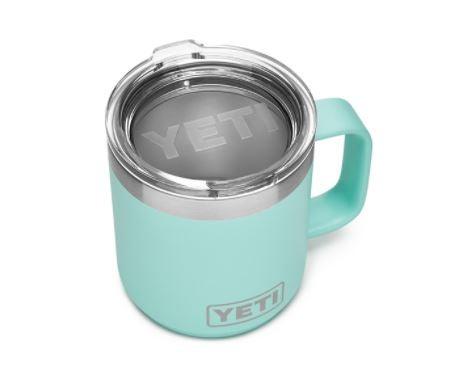 YETI cups are the epitome of drinkware. Their thermal technology is unmatched, keeping drinks hot or cold for hours. That's why this YETI 10oz stackable mug one of the best stocking stuffers for him. The cup features a smooth handle for easy grasping, a lid to prevent spills, and grooves on the bottom that make for easy stacking when storing. Both the lid and the mug are dishwasher safe, making them super easy to clean, and the mug comes in a variety of awesome colors.
YETI is a brand that everyone knows and loves, and having one certainly ups your SWAGGER!