Conquer sleep with our curated list of the best sleep products and sleep aids on the market. Mattresses, blankets, sheets, and any tech that will get you the maximum zzz's to start your day.
Eli & Elm Cooling Side-Sleeper Pillow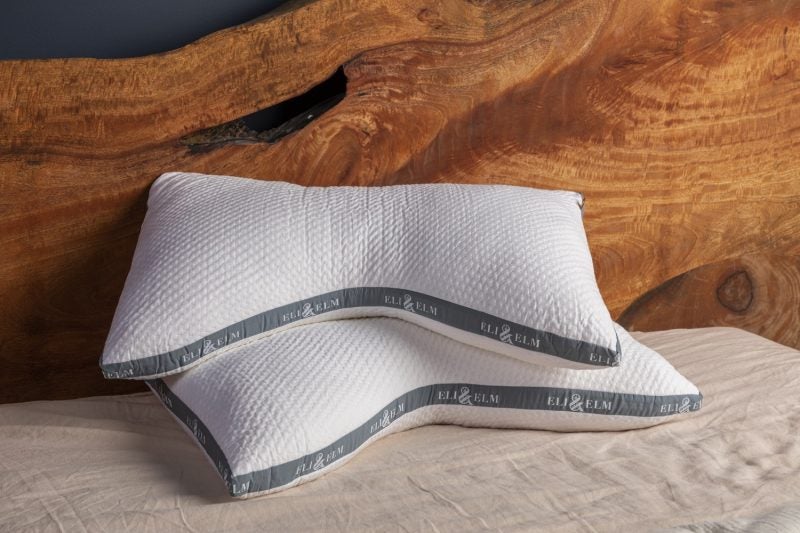 The Eli & Elm pillow is specially designed to support side sleepers while conforming to the precise contours of the head and neck. The Eli & Elm side sleeper offers a removable cover for easy washing and a zipper to adjust the fill to your desired loft.
BlueHills Premium 2000 ML XL Essential Oil Diffuser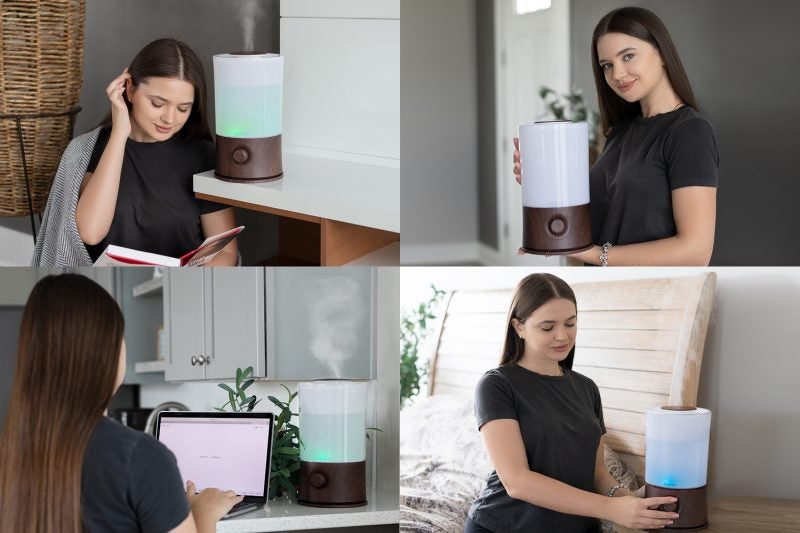 Using a humidifier can have several benefits when it comes to sleep.
Discover the wonders of aromatherapy humidifier with BlueHills Premium Large 2000 ML Essential Oil Diffuser Humidifier Combo, which unites two devices into one, combining oil diffuser functionality with the benefits of a humidifier. 
This beautifully designed large oil diffuser has a 2000 ML capacity and a top-filling feature, ensuring a long-lasting aromatic experience and the benefits of our favorite essential oils. Its distinctive capability enables it to run for up to 40 hours in low mist mode without the need for frequent refilling. This makes it a fantastic sleep essential for a perfect night's rest.
Comfort is within your control; adjust the mist to your desired intensity. What's more, this humidifier diffuser combo has 7-color changing LED light feature that is excellent for making any space beautiful. And who can forget about safety? This diffuser is built with an automatic shut-off feature. So, when the water runs out, it turns off by itself—super convenient!
Endy Memory Foam Pillow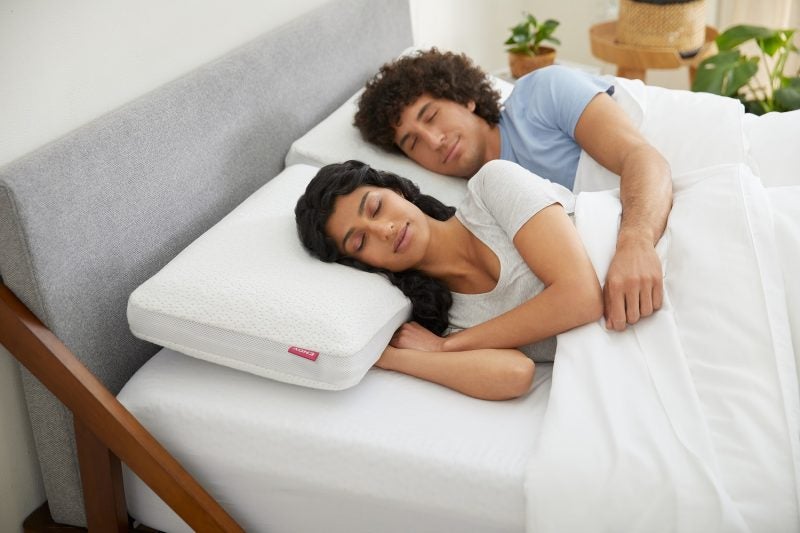 Endy's Memory Foam Pillow is your ticket to customized comfort and restful sleep. Available in both standard and king sizes, this pillow is designed to provide the perfect balance of support and softness for various sleeping positions. Its memory foam conforms to your head and neck, relieving pressure points and ensuring deep, rejuvenating sleep. With a removable, machine-washable cover for easy maintenance, Endy's Memory Foam Pillow is more than just a pillow; it's a commitment to your well-being. Experience the difference, wake up refreshed, and conquer the day with Endy's superior sleep solution.
Buy now
Endy Organic Cotton Sheets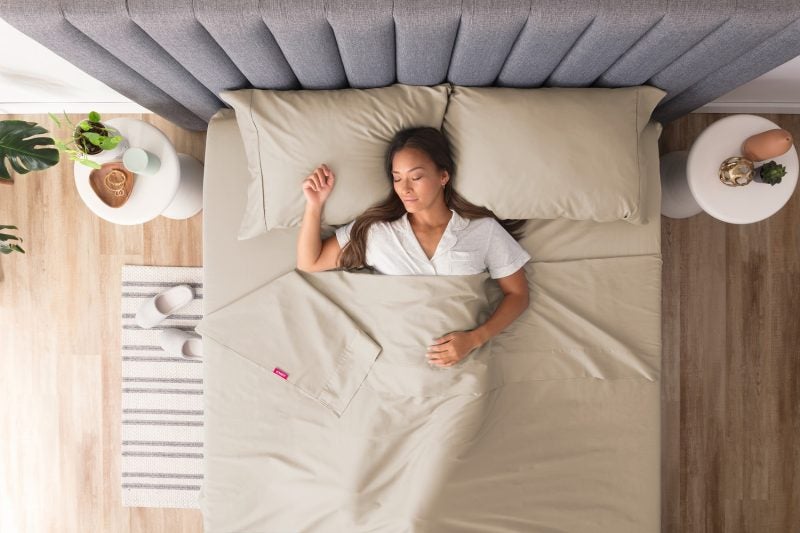 Endy's Organic Cotton Sheets provide a luxurious and eco-conscious bedding option. Crafted from 100% GOTS-certified organic cotton, these sheets are available in both standard and king sizes. They deliver unmatched softness while promoting sustainability. Their generous sizing ensures a snug fit, and their durable construction promises longevity. Free from harmful chemicals, they're perfect for sensitive skin. Elevate your sleep with Endy's Organic Cotton Sheets for a premium, environmentally friendly rest, and wake up refreshed and ready to conquer your day.
Buy now
My Green Mattress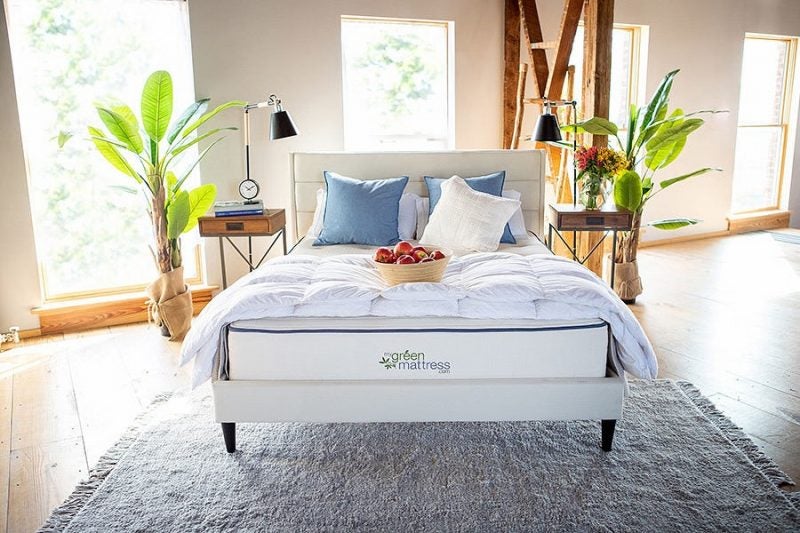 The Natural Escape mattress from My Green Mattress is a standout choice for anyone seeking a restful and eco-conscious sleep experience. Crafted with meticulous attention to detail, this hybrid mattress combines the best of both worlds, featuring a supportive coil system and natural Dunlop latex for an unparalleled level of comfort and support. What sets the Natural Escape apart is its commitment to sustainability, using certified organic materials, and eliminating harmful chemicals. This mattress not only offers exceptional lumbar support and pressure relief but also promotes a healthier sleep environment. With its luxurious organic cotton cover and exceptional craftsmanship, the Natural Escape is a top pick for those who prioritize both comfort and environmental responsibility in their quest for a good night's sleep.
Buy now
Slip® Pure Silk Contour Sleep Mask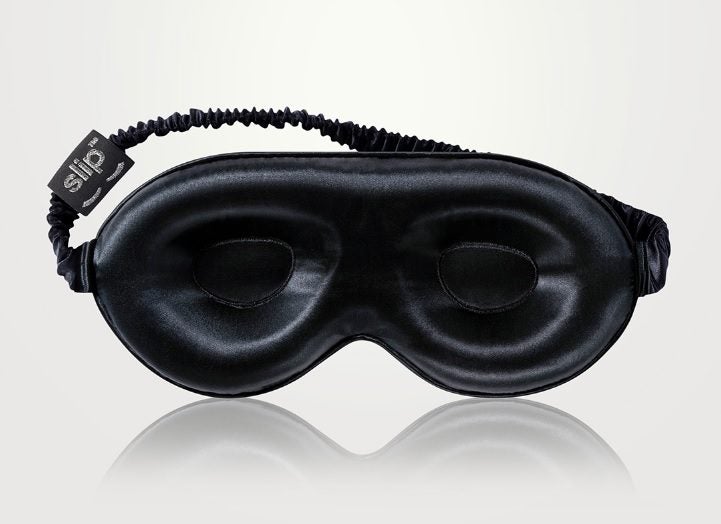 The Slip® Pure Silk Contour Sleep Mask is the epitome of luxury and comfort for your nighttime routine. Crafted by the renowned brand Slip, this sleep mask is a game-changer in achieving deep, uninterrupted sleep. Made from 100% pure mulberry silk, it offers a soft, gentle touch against your skin, minimizing friction and preventing wrinkles. The contour design ensures a perfect fit, blocking out all light for a truly restful slumber. Whether you're a light sleeper or a frequent traveler, this sleep mask provides the ultimate solution to enhance your sleep quality and wake up feeling refreshed, rejuvenated, and ready to take on the day.
Buy now
Sleep, Melatonin & Magnesium Gummies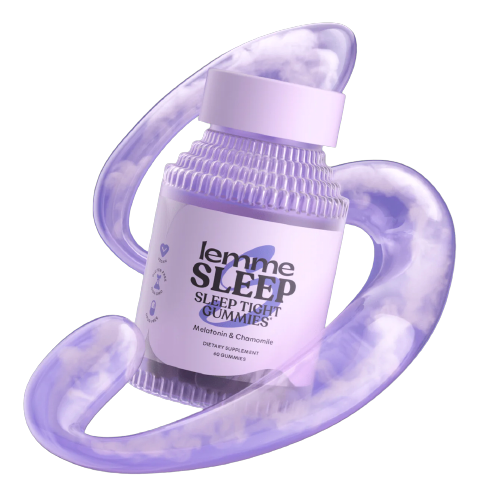 Lemme Sleep Gummies, founded by Kourtney Kardashian, offer a delightful and effective way to enhance your sleep quality. These gummies are expertly formulated with melatonin and magnesium, two natural sleep aids known for their relaxation and calming properties. Designed to promote a restful night's sleep, Lemme Sleep Gummies are a tasty and convenient alternative to traditional sleep supplements. Their delicious flavor and easy-to-consume format make them a delightful bedtime ritual. Whether you're dealing with occasional sleeplessness or looking to establish a consistent sleep routine, Lemme Sleep Gummies are a sweet solution to help you relax, unwind, and drift off into dreamland.
QuietOn 3.1 Sleep Earbuds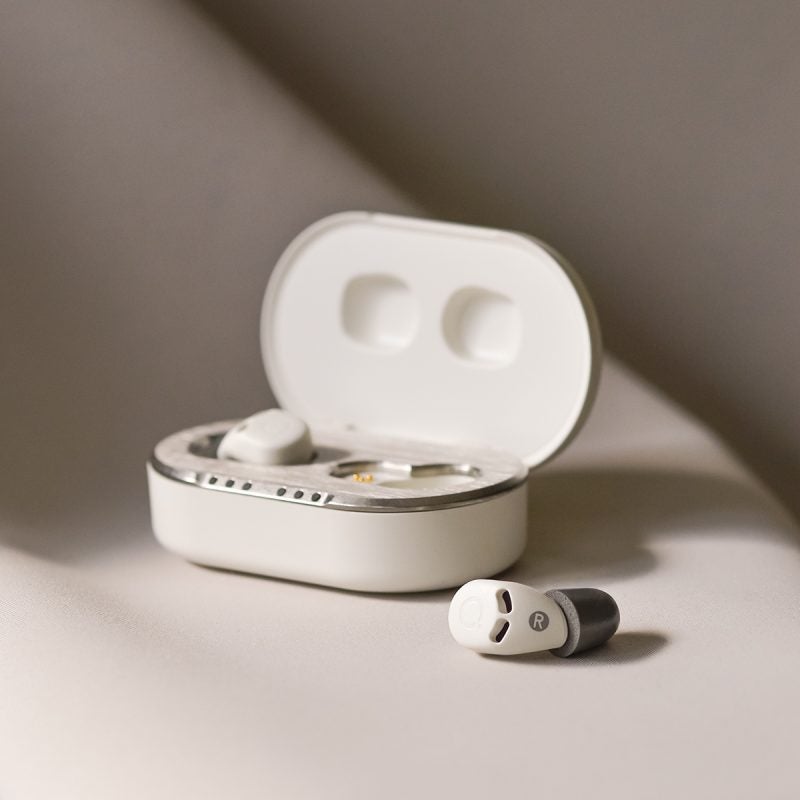 Introducing the QuietOn 3.1 Sleep Earbuds, the ultimate solution for achieving peaceful, undisturbed sleep. Crafted by QuietOn, a leader in sleep technology, these innovative earbuds are designed to block out disruptive noise and help you drift into a deep slumber. With their advanced active noise cancellation technology, they effectively eliminate snoring, traffic, and other disturbances, allowing you to enjoy a serene night's rest. The slim, ergonomic design ensures comfort throughout the night, and the long-lasting battery ensures they'll be with you until morning. Say goodbye to sleepless nights and wake up feeling revitalized, thanks to QuietOn 3.1 Sleep Earbuds.
Clevr Blends Sleeptime SuperLatte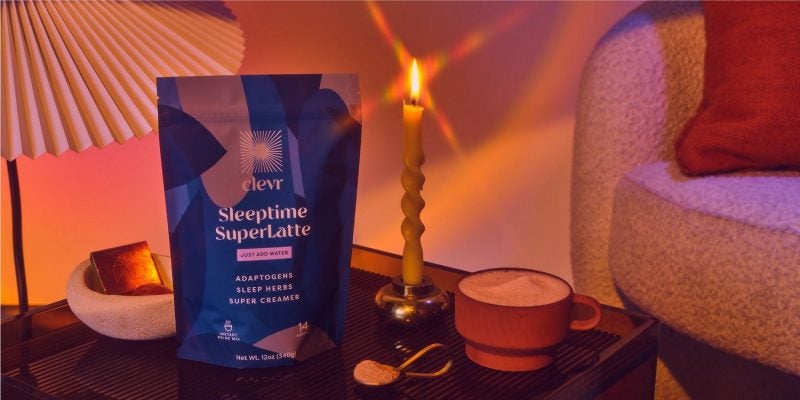 Have you ever been tempted to indulge in a caffeine-laced latte at the end of a long day, knowing that the creamy blend of espresso and oat milk would satisfy your craving, but ultimately keep you up all night? Now you can satisfy your hankering for a latte at any time of night and still get the best sleep of your life.
Clevr Blends Sleeptime SuperLatte is a velvety nighttime beverage that soothes your mind and body as it carries you off to sleep. Made from a blend of oat milk, coconut, carob, chicory, vanilla, adaptogens, sleep herbs, and amino acids, Clevr Blends Sleeptime SuperLatte is a cup of comfort that is sure to become a staple in your evening routine.
Forget about the sleep aids that leave you in a daze the next morning. Sleeptime SuperLatte's sleep-inducing botanicals help you fall asleep faster, stay asleep longer, and wake up feeling refreshed. So sit back, relax and upgrade your nighttime routine with Clevr Blends; you'll thank us later.
Buy now
Enhance Your Sleep Fitness: Eight Sleep Pod Pro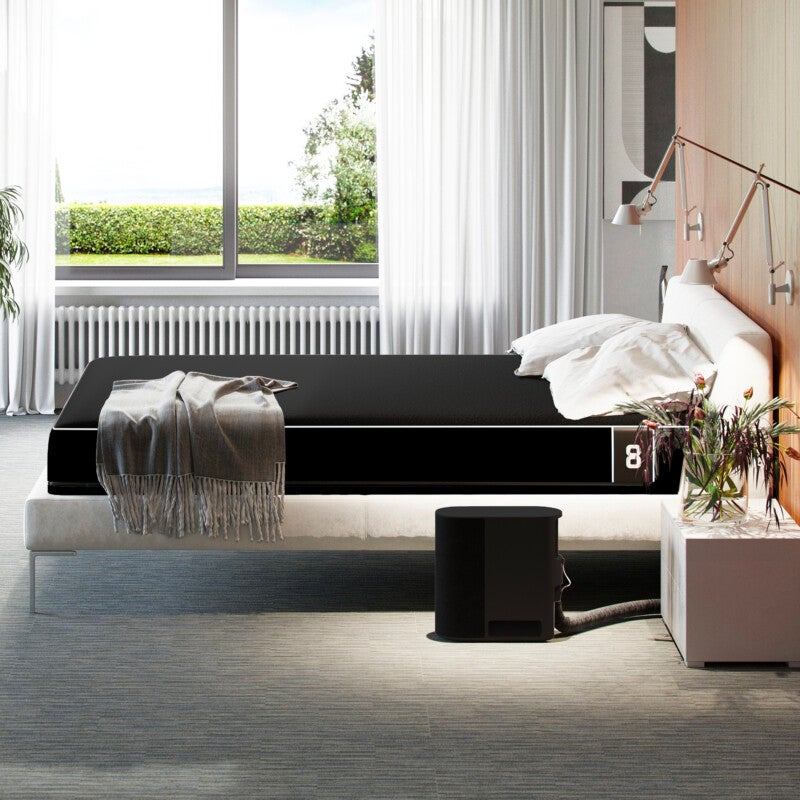 Discover the Sleep 8 Bed, a revolutionary sleep solution designed to redefine your nightly rest. Crafted by Eight Sleep, the Pod Mattress is a technological marvel, offering an immersive sleep experience like no other.
Our comprehensive sleep guide unveils the secrets to unlocking unparalleled rejuvenation. Dive into the world of the Sleep 8 Bed, where smart technology meets superior comfort. Explore personalized temperature control, dynamic support, and sleep tracking capabilities that adapt to your unique needs.
From optimizing your sleep environment to enhancing your overall well-being, this guide empowers you to achieve the sleep you've always dreamed of. Say goodbye to restless nights and hello to a new era of rejuvenation with the Sleep 8 Bed.
Buy now
Apollo Wearable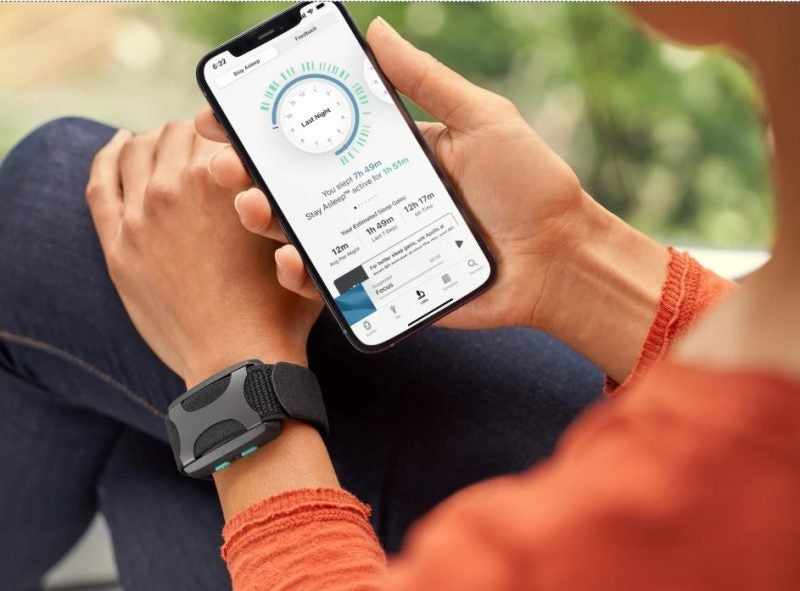 The Apollo Wearable is a revolutionary addition to the world of sleep products, designed to transform your sleep experience. Crafted by Apollo Neuro, a leader in neurotechnology, this innovative wearable harnesses the power of neuroscience to improve your sleep quality. By utilizing gentle vibrations that mimic the body's natural calming rhythms, the Apollo Wearable promotes relaxation and reduces stress, setting the stage for a restful night's sleep. Whether you struggle with insomnia, anxiety, or simply want to optimize your sleep, this wearable is your ticket to a deeper, more rejuvenating slumber.