The BFR Cuffs by SAGA Fitness are changing the game when it comes to strength training. Recently launched in January 2021, The BFR Cuffs are the first wireless, auto-inflating blood flow restriction cuffs on the planet.
Whether you're a wellness warrior with a personal gym or are just starting  your fitness journey,  The BFR Cuffs will help you train smarter and achieve more.
When it comes to lifting weights, responsible trainers know that working hard means working smart first and foremost. Designed to enable users to embrace the concept of 'working smarter' during training. , The BFR Cuffs will have you smashing your strength and aesthetic goals even though you'll use lighter weights. This game-changing product will ultimately reduce the long hours you spend in the gym every week.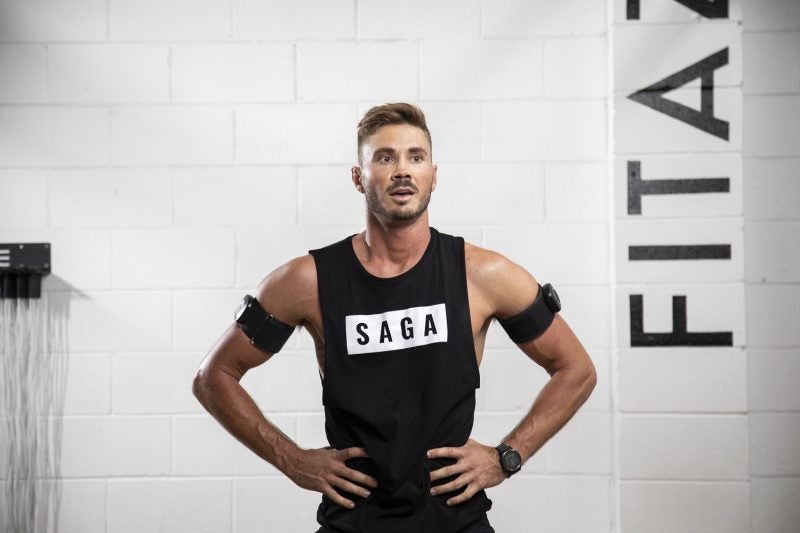 And the result?
Accelerated gains and maximal results, all safely achieved with less recovery time.
BFR Cuffs: Your New Gym Partner
Think Blood Flow Restriction training is just the latest flash in the pan fitness trend? Think again. Professional athletes have been in on the secret of BFR training for a while. But, until now, the concept hadn't taken off in the wider consumer fitness product market…
Why?
Simply put, the only products previously available to implement BFR training were completely non-user friendly.
Previously the choices for BFR were bulky, wired and expensive products that required a health practitioner to operate, or the choice of a manual strap which meant a heap of guesswork for the user to determine how much pressure should be applied and how much time should be spent occluded during a workout.
And all of this effort came with no guarantee that what you were doing would actually work.
That was then; this is now: The BFR Cuffs by SAGA have effortlessly solved these problems.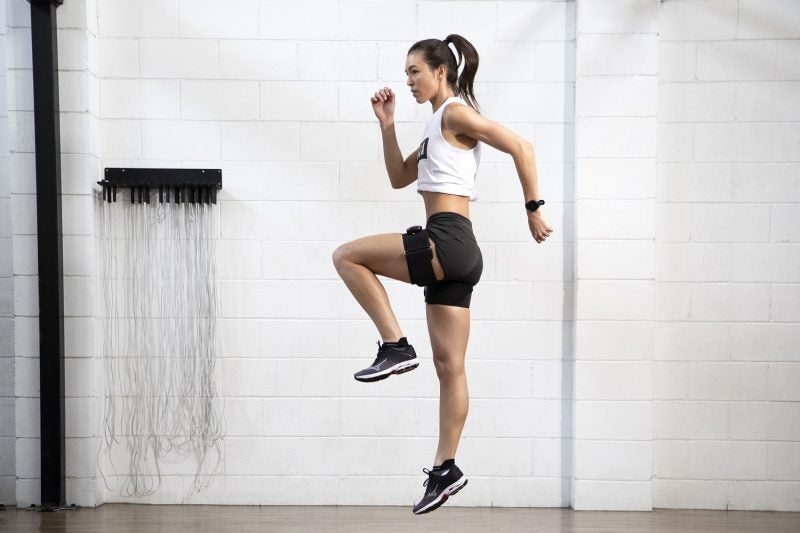 Features & Benefits of The BFR Cuffs
As the world's first wireless, automated training cuffs, The BFR Cuffs deliver dynamic results thanks to their fantastic features, including:
Sweat-resistant cuffs
Fully-wireless for inflation and deflation
Bluetooth pairing to a mobile app that controls cuff occlusion and can inspire your next workout
Intelligent Calibration so the cuffs inflate to your optimal occlusion zone
Forget the loose fitting, basic strength bands, The BFR Cuffs are available in two size and are sweat-resistant, ensuring that they stay secure on your limbs from one to done. Fully-wireless for optimal convenience, their intelligent calibration and mobile app pairing provide you with the comfort and confidence you need to know you're getting the workout —and results — you want.
What happens when you strap on The BFR Cuffs?
You build muscle: Adding BFR to your strength conditioning program will help you accelerate the activation of your type II muscle fibres – these are the ones responsible for increasing muscle size.

You improve muscle strength: BFR training promotes the release of muscle protein synthesis and human growth hormones, which helps your muscles not only get bigger, but also to get stronger.

You improve your overall fitness: Using BFR training can improve your aerobic capacity, as it forces you to train a maximum loads – even without performing high intensity interval training.

Accelerate your wellness destiny: Looking and performing at your peak level begins with feeling confident and in control in your strength training strategy. The addition of BFR may help you see results from as little as 2 weeks.
BFR is a BFD
If you're new to the concept of BFR training (which stands for blood flow restriction), it involves low-intensity exercise while wearing constrictive bands designed to reduce the amount of oxygen supplied to the muscles.
Let's address the elephant in the weight room: how does blood flow restriction safely and effectively help build muscle?
At first glance, the idea of depriving your muscles of oxygen seems counterproductive. However, restricting the right amount of blood flow can actually provide a huge boost to your workout. By placing a tourniquet around your limb during exercise, you reduce the blood flow to the working muscle. This reduced oxygen flow causes the working muscle to fatigue, and thus, work harder. Blood Flow Restriction can increase muscle size and strength faster than traditional resistance training. Results can become apparent in as little as 2-3 weeks.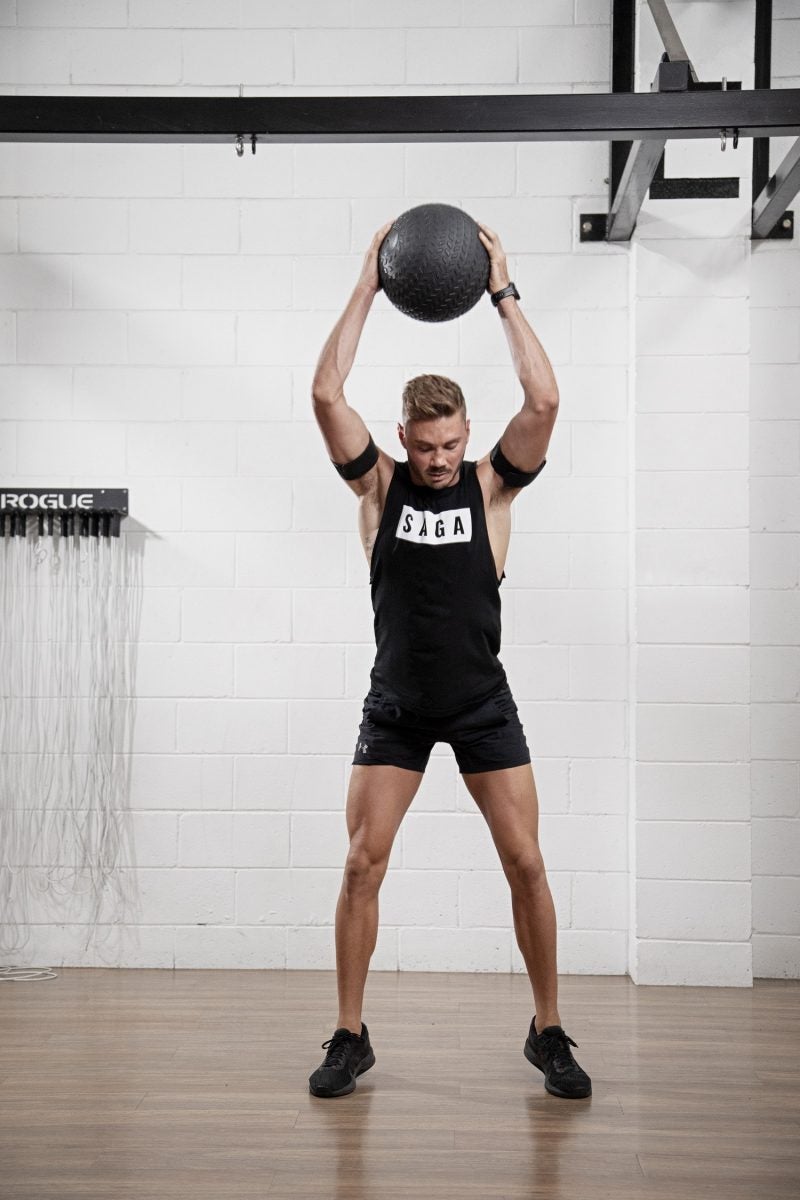 Continue Your Wellness Journey With SAGA
It's no coincidence that SAGA Fitness coined its name from the Norse goddess of wisdom, Sága. Their intuitive, innovative fitness products embody their philosophy that working smarter enables men and women to train harder, improve faster, and achieve more than ever before. SAGA isn't just in the product development game; they're hear to make a positive, powerful impact on people's lives.
Behind SAGA Fitness is VALD, a global leader in human measurement technologies. VALD leverages powerful data to enhance the performance of athletes, allied health organizations, and tactical defense professionals. As consumer-demand for science-based, results-driven fitness products increased over the last few years, VALD was perfectly poised to do the heavy lifting: developing a world-class, industry-disrupting tool that would be accessible to anyone who wanted to train smarter and achieve more.
From the gym-newcomer to the dedicated CrossFit athlete to the professional sports player, SAGA Fitness' BFR Cuffs are suitable — and highly beneficial — for every level of fitness experience and expertise.
Starting at $259, you can grab The BFR Cuffs today at saga.fitness. Want to stay in the know about smart technologies designed to enhance your performance, train smarter, and amplify your results? Follow @sagafitness.official on Instagram and be sure to tag them in your next BFR Cuffs workout video.