Few countries have a culture as unique as that of Japan. The archipelago of nearly 7,000 islands spread across the western edge of the Pacific Ocean in eastern Asia is known for emphasizing values such as Bushido (honor and discipline), Origami (artistic creativity), Wabi (transient and stark beauty), Sabi (the beauty of natural patina and aging), and Yūgen (profound grace and subtlety). In line with these values, Japanese culture is full of ceremony and traditions that make it stand out clearly from the rest of the world.
Much ado with Kōdō
A key art that has survived through the ages with Japanese culture is that of Kōdō, or the art of appreciating Japanese incense, and involves using incense within a structure of codified conduct. Kōdō includes all aspects of the incense process, from the tools (Kōdōgu), to activities such the incense-comparing games Kumikō and Genjikō. Kōdō is counted as one of the three classical Japanese arts of refinement, along with Kadō for flower arrangement, and Chadō for tea and the tea ceremony.
Kōdō began in the 6th century CE when Buddhists arrived in Japan, bringing with them their traditional knowledge of aromatic woods and plants used for making incense. These soon became well accepted into Japanese culture and ingrained into many essential traditions as their use grew not just among the nobility, but the masses as well. Fragrant woods such as agarwood and sandalwood soon became staples and were in great demand throughout the empire, which soon led to these woods to be imported directly in great numbers from Southeast Asian countries such as Vietnam via the established trade route of the Silk Road.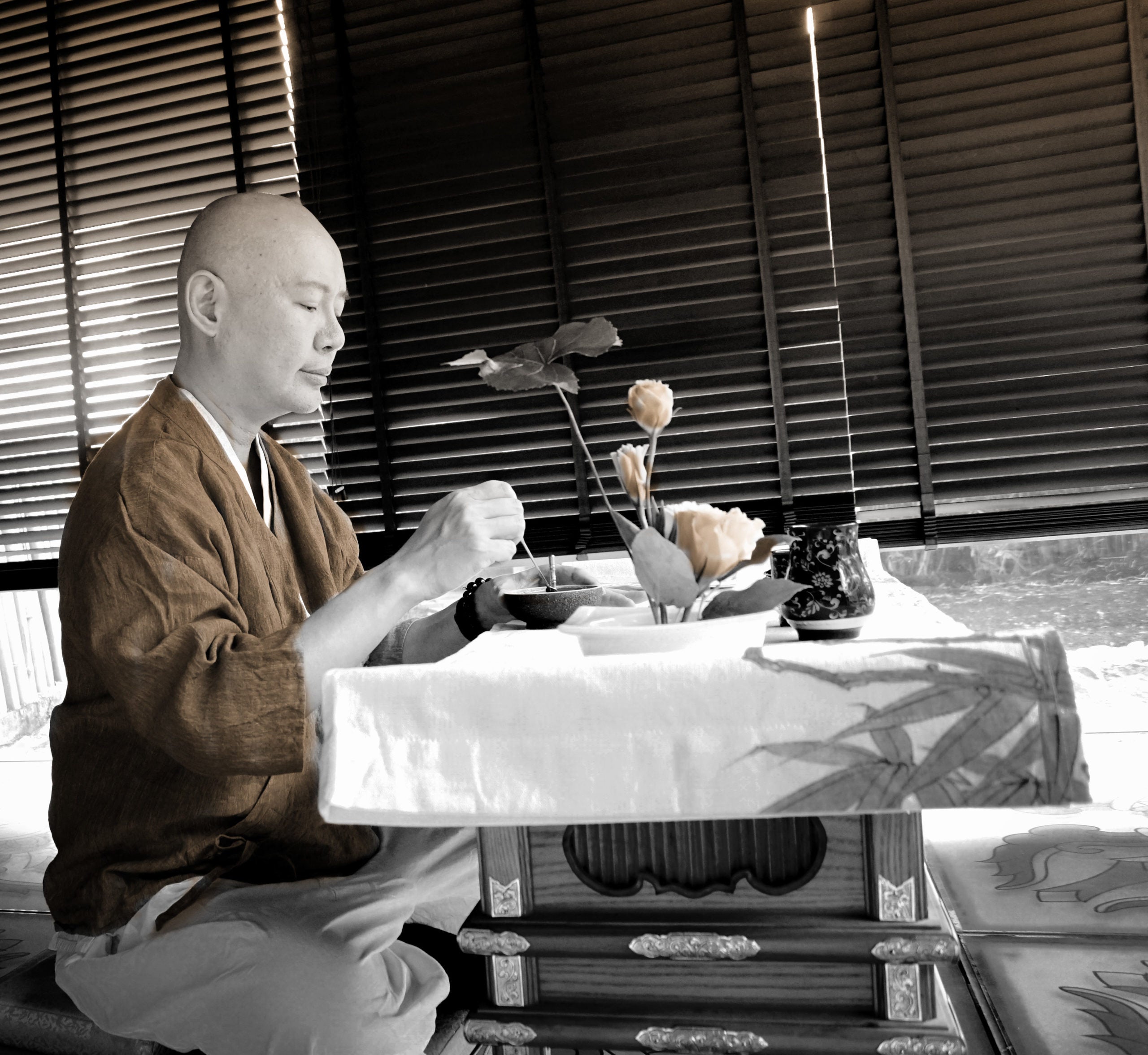 It's all connected
Kōdō Master Say Fon Lim has explored one of the basic but most overlooked rules of thumb:
"You get what you give.
His philosophy, "all signs in the sky will manifest into physical forms of earth," is deeply embedded in his work. His research of the spleen's significance on the distribution of nutrients in all essential organs of the body is probably the clearest example of this. According to Chinese Traditional Medicine, the spleen serves to help distribute nutrients to our five organs, each representing key elements, which are the liver, heart, pancreas (including spleen), lung, and kidney. Constant exposure to elevated levels of stress and pollutants, especially in the air we breathe and the food and water we consume, can weaken the spleen and cause the poor absorption of nutrients, leading to ill health.
Kōdō Master Say Fon Lim is a well-known aromatic incense teacher in Singapore and China who has spent many years studying and learning the various aspects of incense and its cultural significance in countries such as China, Japan and India. He is recognized by various national cultural groups such as the China International Highest Agarwood Association and the China Aromatic Incense Therapy Culture Institute. In addition to this, Japanese Kodo Master Mr Hidetsugu Tanaka endorsed Fon Lim as the first Chinese student to receive his lineage in the 8th generation of his lineage of Kodo Master in mastering the Japanese art of incense formulation. To boot, the Spirit Yoga Foundation in India, Rishikesh, even certificated Fon Lim in ayurvedic herbs training, giving him a resume that proudly speaks of his dedication to teaching and sharing knowledge of the various uses of incense across multiple cultures.
Aside from his encyclopedic knowledge of incense and its importance in many cultures, Kodo Master Fon Lim is also an esoteric Buddhist practitioner for 28 years. During his practise of esoteric buddhism, he has gained great meditation teaching, breathing methods and sacral incense making. As such, his understanding of the meditative arts further enhances his knowledge of the importance of incense in many key rituals of life.
Incense makes sense
For Kodo Master Fon Lim, the overarching philosophy behind incense and its enduring presence in Asian culture lies in how everything in the universe from the smallest grain of sand to the largest planet is interconnected in a great web, and that everything action in the universe has consequences that affect all others accordingly. He views incense (especially the use of the natural and eco-friendly kind) as a means to help establish one's connection to the world they exist in and help find harmony and balance within their place in the great web of the universe.
In today's world where various factors such as pollution and stress have infiltrated every aspect of life, the ability of incense to ground one's senses with the proper selection and application has gained greater importance. And while many challenges remain to keeping such an ancient Japanese art form alive and well into the third millennium, it is the tireless efforts of experts such as Kodo Master Say Fon Lim that give it the best scent of hope in so long.