Newly rebranded Prostate Cancer Foundation Canada releases research and illuminates the importance of public dialogue with "Light up in Blue" campaign for Prostate Cancer Awareness Month
By Leah Lariviere (Executive Director of Prostate Cancer Foundation Canada)
Prostate Cancer Foundation Canada (PCFC), the country's only national support organization dedicated to men facing prostate cancer and their families, is lighting up landmarks, building and bridges for its annual "Light up in Blue" campaign for Prostate Cancer Awareness Month in September.
Designed to stimulate national dialogue about the importance of scheduling annual prostate exams for early detection and treatment, this initiative will see more than 120 Canadian landmarks shine blue on select days over the month. These iconic locations include Canada Place Sails in Vancouver; Olympic Plaza in Calgary; Manitoba Legislative Building in Winnipeg; CN Tower in Toronto; Notre-Dame Basilica in Montreal; and City Hall in Charlottetown, among others.
In an effort to discover how family members encourage the men in their lives to proactively get a prostate cancer screening, PCFC commissioned a poll on the Angus Reid Forum that found procrastination to be a top concern.  Canada's primary challenge is in how to counter procrastination, even as people understand the importance of getting tested.  
Rooted in the observations of family members is that too many men avoid testing because they are hesitant to consider the possibility of worst-case health scenario in their lives.   The findings discovered that an overwhelming majority of Canadians (90 per cent) believe we need a more open and honest discussions about men's health issues in this country.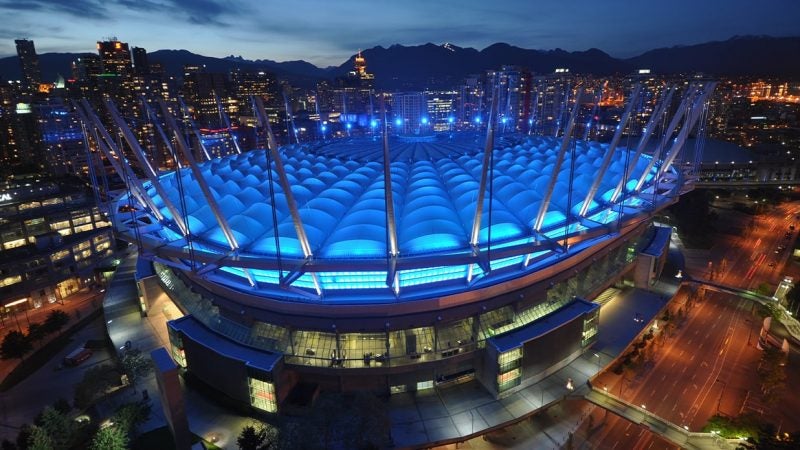 Top takeaways from the Angus Reid Forum:
Men are putting off testing:

The majority of Canadians (63 per cent) believe the man in their life is aware of the benefits of early prostate cancer detection, however 61 per cent say their loved one procrastinates going to get tested.

Which strategies work best?

When Canadians were asked which strategies work best to get loved ones tested, the top three contenders were: talking about family history at 76 per cent, having candid conversations about facing their fears at 74 per cent, and sharing news articles on the topic at 73 per cent.
"We have to get more people openly talking about prostate cancer," said leading broadcast veteran Peter Mansbridge, who has chosen to lend his voice to this much-needed prostate cancer conversation.  "I have been seeing my doctor to get tested for the past thirty years and I want to contribute to this dialogue to encourage more men to do the same." 
It is recommended that men aged 45 or older get tested every year. That figure drops to 40 years of age for men with a family history of prostate, ovarian and breast cancer. Research indicates that Black men have a higher incidence and lifetime risk of developing prostate cancer and should begin annual testing at 40.
Lariviere is asking Canadians to do three things this month to support Prostate Cancer Awareness Month:
Talk about prostate cancer with family, friends, and colleagues.

Encourage the men in their lives to speak to their doctor or healthcare provider about getting tested.

Share PCFC's "Light up in Blue" campaign on social media, following along on Facebook, X, Instagram and Linkedin using hashtags #lightupinblue, #prostatecancerawareness, #showyourblue, and #prostatecancer to help spread the word.
PCFC first took form in 1997 as a single phone number that men could call to receive peer support in relation to their prostate cancer diagnosis. Today, this national grass-roots organization offers 360-degree support services, research grants and awareness campaigns.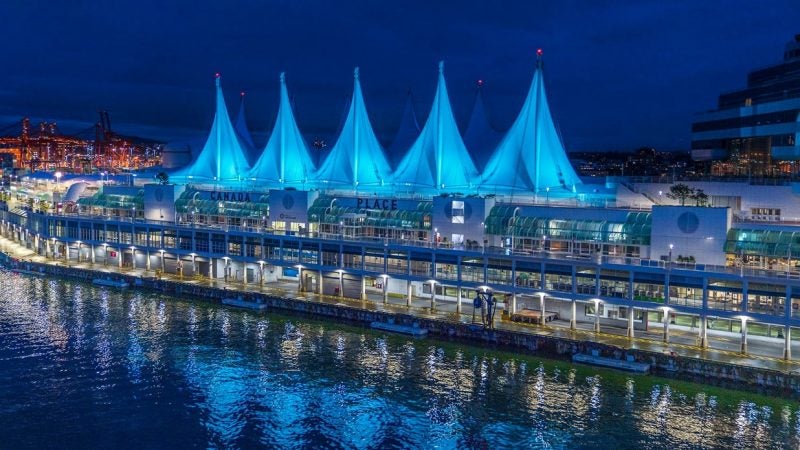 When someone is first diagnosed with prostate cancer they are often in shock, and many men tell us, in that moment, they feel very alone and confused. Our organization exists to envelop those men and their loved ones with empathy and understanding, so they know they are not alone – others on this same journey are with them at every step.
At the onset of the pandemic, PCFC began collaborating with prostate cancer advocates across every province, guiding patients, their loved ones and local support groups through uncharted waters. As a result, PCFC's rebranding today, including a new name and a new logo, formalizes its nationwide mandate that has already been in practice for the past three years. 
One in eight men are expected to be diagnosed with prostate cancer in their lifetime, and it is estimated that 23,000 men across the country will receive such a diagnosis this year alone. With early diagnosis, prostate cancer is curable. Still today, 1 in 29 men diagnosed with prostate cancer will sadly die from it. "Together, let's change this statistic, because no man should have to die from a treatable cancer," Lariviere added.