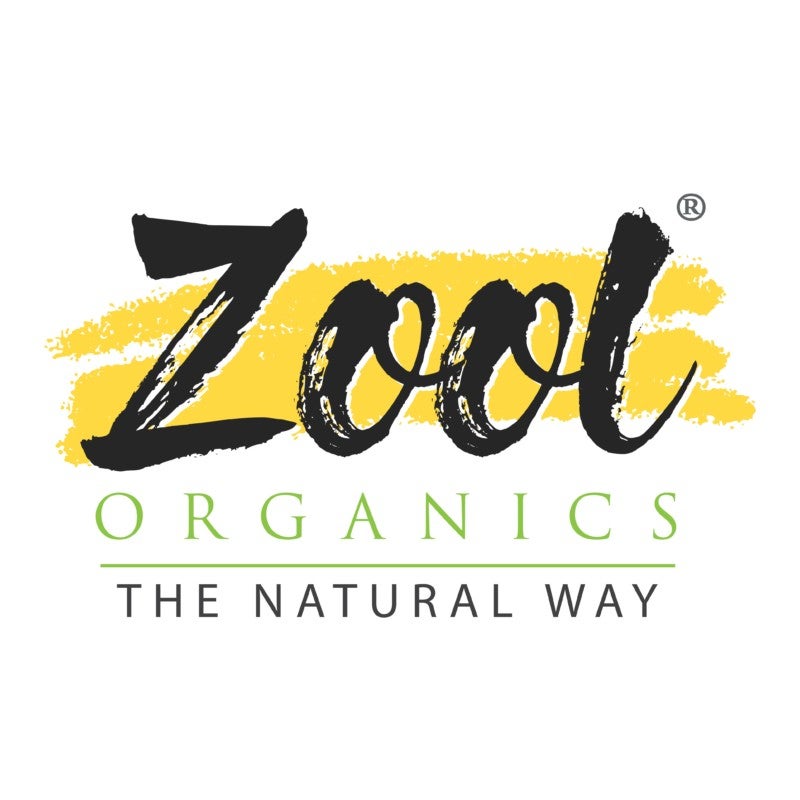 The Zool Effect
Competition inspires innovation. Since legalization in 2018, the CBD market has been flooded with products. With less than 0.3% THC required by law in CBD products, the rush to get high-quality products to the market quickly had some competitors taking short cuts and using contaminated or diluted CBD oils in their products for profit. Not at Zool Organics. Zool Organics has three core values; quality, transparency, and education. Their mission is to gain lifelong customers through education so their consumers can make the right decisions for themselves. They are confident that the decision will be their superior Zool Organic products. Paul Arndt and Ramesh Vangala behind Zool Organics have plenty to bring to the table. Ramesh has 20 years of experience in the pharmaceutical industry and knew what questions to ask to make an informed CBD purchase. Paul's career in Real Estate and technological knowledge lent itself to excelling in informing customers. Together their mission is to educate not solely to sell their CBD products. A highly unusual method in capitalist competition but one that pays off for both themselves and Zool Organic customers. 
Quality of Products
Zool Organics CBD oils always have less than 0.3% THC (0.02% to be exact!). Their hemp is grown and harvested organically in the USA. CO2 from the air is used to extract beneficial molecules from the hemp plant. This solvent-free method of extraction is preferred as it leaves no harmful by-products for you to digest. In days past industrial hemp was very fibrous with long stalks and barely any flowering buds in contrast with marijuana, which is smaller, bushier, and full of bud. Newer industrial hemp is bred to have more flowers and higher yields of cannabinoids and terpenes. The resulting oils contain high amounts of CBD and only trace amounts of THC. This cannabinoid profile of hemp is ideal for people looking for the numerous benefits of cannabis without the high. 
Zool Organics sells many different forms of its CBD oil. Gummies are a fun and effective way to enjoy CBD. Ingesting these gummies can help relieve symptoms of discomfort, nervousness, and stress. Zool Organics gummies can be purchased in packs of 10 or 60 and come in a vegan variety for those adverse to cruelty. Topicals are applied and absorbed through the skin for CBD delivery. Zool Organics CBD relief topical rub is specially blended with Emu oil to provide maximum relief for muscle and joint aches. The topical rub fights tension, stiffness, sore muscles, aches, and other discomforts. Zool Organics also produces a topical CBD Roll-on Pain Gel. With 500mg of CBD, this gell rolls on smooth and is useful for easing strains, bruises, sprains, aches, and reducing stiffness. Perfect for athletes and aging pains alike. In capsule form, there is the CBD soft gels and male performance capsules. Containing 25mg of CBD, the water-soluble nano soft gel is a herbal supplement that helps relieve discomfort, improve mood, and promote well-being and overall health. The nanoemulsion process reduces the CBD particle size to be absorbed through your stomach directly into your bloodstream. The absorption rate of CBD is significantly increased through this process, and the maximum benefits of CBD are realized in a shortened amount of time. The male performance capsules help stimulate libido and promote increased energy levels, which are necessary for you to be on top of your game. For those who like the oiliness of tincture delivery (we do!), Zool Organics has peppermint-flavored tinctures in 250mg, 500mg, and 1000mg of CBD full spectrum drops. Zool Organics even has something for your pets. Shampoos, conditioners, dog treats, and drops are an all-natural and nutritional alternative to conventional pet products. CBD products for your pets help them respond better to fear and stress, just like humans. Unavoidable triggers like loud noises, traveling, kennel time, and daily separation are all issues that all dogs deal with, and CBD may be able to help. 
Transparency of Practices
Zool Organics is an All-American company based in Philadelphia, Pennsylvania. Zool Organics hemp is proudly non-GMO and raised without pesticides, solvents, or herbicides. When you order from Zool Organics, you are getting premium products that are third-party lab tested. Third-party testing is where a private party not affiliated with Zool Organics performs a scientific analysis of their products. Currently, there is a lack of federal regulation on CBD products and no standardized testing process. This means many "quality" CBD products are actually cheap, and sometimes even unsafe. They also may not contain as much CBD as they advertise. Third-party testing labs test for terpene content, pesticides, solvents, heavy metals, microbial contamination, and more. With Zool Organics, you get the highest-end product legal in all 50 states without the harmful additions. After extraction and quality testing, the resulting CBD oil is infused into all of Zool Organics products. 
Zool Organics online store has been consistently one of the most popular online organic CBD stores. Another way to determine the quality of their products is by the sheer volume of consumer feedback. In this regard, Zool Organics is an industry-leading name. When doing your own CBD research, make sure to utilize the transparency that exists online and third-party websites. Zool Organics practices and performance are backed by their loyal customers and advocates. 
Educating Customers
When the legal CBD market emerged, there was a lot of confusion and a lot of unverified information out there. Zool Organics started with a simple moral; to educate people on a new and emerging market. Helping people become better-informed customers means letting people know upfront that CBD products are not regulated by the FDA and in no capacity are oils approved as a medicine. CBD products should not be designed or marketed to cure, diagnose, or treat any kind of medical condition. So why spend top dollar on CBD lines not approved by the FDA? As of June 2018, the FDA has approved the first all-natural CBD extract called Epidiolex for prescription use. Zool Organics believes this approval is just the beginning. What consumers have known, the industry is beginning to catch up with. As high-profile health organizations start to back the benefits of CBD, we will come to better understand the amazing effects we see from the hemp plant more profoundly.    
The CBD industry has tremendous potential to help a lot of people. Zool Organics' mission is to firstly educate and inform. Their superior, quality CBD products made from organic hemp plants in the USA, move through solvent-free extraction methods, and finally into one of the many Zool Organic products you can order from their website https://zoolorganics.com. Zool has given Swagger a special PROMO CODE use Zool to receive 25% off your online purchase! Zool Organics will turn you from satisfied customer to life long ambassadors.